Noom Diet Review: Does It Work for Weight Loss?
Noom claims to be the last weight loss program you'll ever need to use. Our analysis will help you understand if this behavioral psychology approach to weight loss really works for those who have failed before.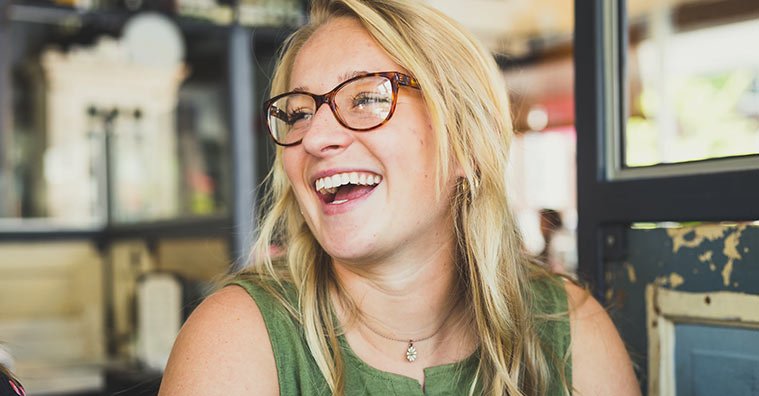 Medically Reviewed by Anthony Dugarte, M.D., C.S.C.S
HighYa is supported by our readers. When you buy something through a link on this page, we may earn an affiliate commission. Learn more.
Noom is a wellness app meant to help you reach your weight loss goals and improve your health. The program aims to utilize behavioral psychology to permanently change your relationship to food and fitness for lasting results.
Noom claims that people who stick to the program lose an average of one to two pounds per week.
A study on the effectiveness of Noom found that, out of 35,921 users, 77.9% reported a decrease in body weight while they were using the program.
Our analysis of Noom explores its effectiveness and other important factors to help you understand if it is right for you.
Pros and Cons
Proven effective as a weightloss program for thousands of users
Makes it possible to track your daily food and fitness choices
Provides community support in a virtual setting
Included eating guide doesn't suit all diet strategies
Online coaches and goal specialists can vary in quality
More expensive than many app-based weight loss plans
Special Offer
Looking for a Way to Get in Shape, Lose Weight, and Improve Your Health?
We recommend Noom based on our extensive research and high customer rating. Noom is offering our readers a 14-day trial for a limited time. Click here for this special offer.
How It Works: The Evidence for Noom's Effectiveness
Noom's primary benefit is that it will teach you how to change your relationship with food. Its goal is to help you tackle your emotional triggers and develop healthier habits through both behavioral changes and accountability.
You'll start by sharing your fitness goals, current health and lifestyle habits, your most significant challenges to healthy living, and the situations that most often trigger unhealthy habits.
After you select a membership term, you will receive an activation link to download the app and access a fully customized wellness plan. You will also get access to a Goal Specialist, Group Coach, and community support from other active participants.
16-Week Weightloss Program
While the specifics of your plan may vary based on your goals, it will last 16 weeks and consist of four phases.
Phase 1 (Weeks 1–4): Focus on defining your goals and motivation to understand the "why" behind your ingrained habits.

Phase 2 (Weeks 5–8): Uncover the psychology behind weight loss to debunk myths to sustain healthier habits.

Phase 3 (Weeks 9–12): Learn the connection between biology and psychology to build more willpower and better manage stress.

Phase 4 (Weeks 13–16): Pull everything together with an added focus on mindfulness and exercise to create lasting change.
You'll have the option to continue Noom after you complete the program by joining Part 2, which the company states is designed to enhance your new healthy habits and help you make them part of your regular routine.
Continuing your subscription also means you will continue to interact with your Goal Specialist and support group, and receive daily reminders to log your food.
Noom offers 52 weeks of content that reinforces what you learned during the first four months.
Noom's Food Guide
Noom divides foods into three categories:
Green: low-calorie foods, most vegetables, and fruit
Yellow: lean proteins, most carbohydrates, and some alcoholic beverages
Red: high-density foods like nuts, seeds, oil, butter, red meat, dairy
The program will teach you how to pay attention to the nutrient content of your food so that you can stay away from options that are too calorically dense.
No food type is banned when you follow Noom. Instead, the app suggests you choose foods that are lower-calorie (but still filling) whenever possible.
As an example, the website states that a quarter-pound cheeseburger and quarter-pound salad will both leave you full, but that the salad has far fewer calories.
Dr. Michael Bishop, a psychologist and founder of Camp Pocono Trails, a program for young people that focuses on weight loss and fitness, told us that breaking down food into calorie-based categories is a solid approach to weight loss but not a comprehensive one.
"It absolutely makes sense to break down foods into three simple categories," he told us. "The easier we can make the categorization of food, the simpler our tracking will become."
A potential limitation of Noom's platform is that it relies only on the input of calories (while ignoring the breakdown of carbs, fats, and protein) in comparison to recommended daily allowances.
How accurately you can count calories can make all the difference in whether you successfully lose weight, and Noom has an accurate caloric food database.
However, Dr. Bishop explained that there's more to weight loss than monitoring what you eat. Watching your calorie intake will work for a while, but that change alone isn't enough for sustained behavioral change.
In addition to calorie restriction, other lifestyle changes, like physical activity, are vital for successful weight loss and long-term maintenance.
Though Noom's primary emphasis revolves around diet, the app also lets you log your daily exercise and calculate the calories you burn in the process.
Group Accountability
For lasting progress, you need a clear idea of what you want to achieve. "We've found it best to align daily behaviors with larger 'big picture' goals… and managing their calorie intake so that long term goals can be possible," Dr. Bishop said.
"When daily tracking of calories consumed is linked to big-picture items, the motivation to stay on track helps create long-term success."
Noom connects you with a Goal Specialist who works with you to help you meet set weekly goals. You are also placed in a support group of other Noom users and a Group Coach to help you monitor your daily progress and offer support and guidance.
To help pair you with the right specialist, Noom will ask questions that are designed to find the right support group and Goal Specialist for you.
These coaches come from a variety of backgrounds, including psychology, nutrition, health coaching, and more. Many, but not all, are certified by the National Board for Health and Wellness Coaching (NBHWC).
Noom claims this combination of technology, goal setting, and human empathy helps participants permanently modify their behavior for lasting weight loss.
Dr. James Armstrong, who has spent 23 years studying and lecturing on nutrient biochemistry and weight loss, told us that "group accountability is very effective in increasing the likelihood people will meet their weight loss goals."
He provided a meta-analysis of 138 previous studies concluded that weight loss participants are about 50% more likely to achieve their goal when their progress is monitored in a public context or shared with at least one other person.
Furthermore, an 18-month study showed that women better maintained their weight loss when they had accountability both from peers and through group educational sessions.
"Accountability to others, social support, planning ahead, awareness and mindfulness of food choices, basic nutrition education, portion control, exercise, and self‐motivation were perceived as key facilitators for weight loss and weight loss management by women," the study noted.
Though Noom's coaching system has the scientific backing to be a powerful tool, Reddit forum commenters share that the quality of this coaching relationship can vary.
Some people found their coaches to be engaging and supportive, while others described them as "robotic" and aloof.
Kristin DeVries, a staff nurse at Michigan-based Holland Hospital, agrees that Noom coaching can be hit or miss.
She successfully used Noom to lose 25 pounds and has maintained the loss since completing the program. But in her view, she resonated more with Noom's daily articles than the coaching.
"I don't like online relationships if I haven't met the other person before," she told us. "Working with my Goal Specialist felt robotic because I couldn't relate to her."
However, she appreciated how the app's psychology was built around the idea of forgiving yourself for any slip-ups and continuing to progress.
"Noom helps you accept where you are without feeling pressure to change too fast," she told us. "One bad day doesn't ruin all your progress."
It's possible to request new coaches and goal specialists, though we encountered some complaints from people who struggled with the transfer process and never received a new support team.
Special Offer
Looking for a Way to Get in Shape, Lose Weight, and Improve Your Health?
Noom is offering our readers a 14-day trial for a limited time. Click here for this special offer.
---
Pricing
New members are eligible for a free 14-day trial, though you'll need to pay a "donation" (minimum $1) to access your free trial.
You will also need to choose one of the following options during signup:
Monthly: $59/month
2-Month Plan: $49.50/month
4-Month Plan: $32.25/month
You also can add a customized workout plan ($39), meal plan ($59), and a weight loss DNA test ($39).
Once your trial has ended, you'll immediately start your chosen plan and pay the associated fee, which will automatically renew until you cancel. Note that you will continue paying for Noom until you cancel, even after the completion of your 16-week program.
Popular Alternatives to Noom
| | Noom | Weight Watchers | My Fitness Pal |
| --- | --- | --- | --- |
| Cost Per Month | $32.25 to $59.99 | $15 to $45 | Free or $9.99 ($49.99 for an annual membership) |
| Group Accountability | In-app coaching and support groups | In-person meetings with a coach and others in your community | N/A, but can connect with other app users |
| Food Tracking Interface | Track your daily calories, all food is classified as "green," "yellow," or "red." | All food is given a set number of points, and each participant has a number of allotted points each day. | Track your exercise, food intake, and weight loss progress. |
Weight Watchers is similar to Noom in that it combines group accountability with diet and lifestyle changes.
One significant difference is that most of Weight Watcher's coaching takes place in-person through group meetings. If you prefer, you also have the option to join online communities through the WW app.
From a food perspective, Weight Watchers assigns you a number of points that represent your daily allotted food. The amount of points per food item varies depending on its nutritional content and total calories.
Similar to Noom's "green, yellow, red" system, no food is entirely off-limits for Weight Watchers.
The amount you pay to join Weight Watchers depends on the level of support you want. Digital membership starts at $15 per month, joining workshops is $30 per month, and coaching begins at $45 per month.
MyFitnessPal is different. This app offers less in the way of coaching and is more of a one-stop platform for tracking your meals, fitness activities, and weight loss progress.
You can connect with other members through the app, and it also includes a built-in scanner for logging barcodes of what you're eating.
This app is free for a basic package. Premium membership gives you access to more nuanced calorie counting settings, the ability to track your macronutrient levels, and more.
While MyFitnessPal excels at food tracking, it doesn't offer the built-in support system you'll get from either Noom or Weight Watchers.
If you prefer a streamlined way to track your progress, this service is a low-cost way to stay on track. If, however, you need both guidance and accountability, you'll likely be happier with one of the other two options.
The Bottom Line
Noom offers a lot of value for those who are intimidated by starting a weight-loss journey alone because it breaks down the process into manageable steps.
Noom is set up so you spend less than 15 minutes on it a day, and it offers behavioral training based on psychological principles to help redefine your relationship with food. The program stands out from other options because of its built-in coaching and accountability.
If you're looking for accountability but don't want to join a traditional weight-loss program like Weight Watchers, Noom offers you a bit of both, but the quality of coaching might not be the same as with in-person groups.
Keep in mind that you'll pay for this extra level of service with membership fees between $30 to $50 per month.
Likewise, the app is designed to "graduate" you after 16 weeks or so, so if you follow that timeline and cancel your subscription afterward, you won't be paying more than about $200 for the service.
"What I found refreshing about Noom," DeVries shared with us, "is that the app tried to ween me off itself after my 16 weeks. The last few weeks of Noom focused on helping me establish habits for the long term."
Further Reading
Noom Customer Reviews
Customer reviews show that Noom led to long term health improvements for a lot of participants, primarily those who were willing to pay for the service beyond the trial period and who were willing to engage beyond the bare minimum with their Goal Specialist and within their support group.
Special Offer
Looking for a Way to Get in Shape, Lose Weight, and Improve Your Health?
Noom is offering our readers a 14-day trial for a limited time. Click here for this special offer.
---