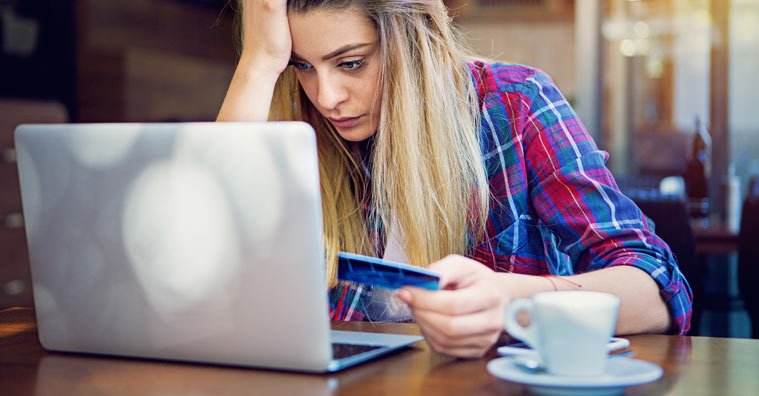 According to the U.S. Census Bureau, as of October 2014 (the most recent year data was available), there were 77.2 million children and adults enrolled in school throughout the country. And when these millions went back to school the following year, they—and their caregivers—cumulatively spent about $8.8 billion just on clothes, as well as $1.6 billion on books.
For crooks, one method of raking in cash is by perpetrating back-to-school scams, which they have a laundry list to choose from—including adaptations of ones commonly used throughout the remainder of the year.
To help spare you time and money, we've compiled a list of the most common back-to-school scams, how you can identify them, and how you can avoid falling victim to them in the first place. Let's start with the most popular.
Scholarship, Grant & Financial Aid Scams
Writing for CNBC, John W. Schoen reports that in 1970-1971, annual fees for a public four-year college added up to less than $500. Comparatively, these total somewhere near $10,000 today.
Private school tuition averages have increased even more sharply; from $1,800 in the early seventies to $31,000 in 2017—much faster than the rate of inflation and overall wage increases.
To offset these costs, more students than ever are applying for grants, scholarships, and other types of financial aid, which also means scammers are out fishing for victims. Want to avoid these crooks? Keep the following in mind:
How to Avoid Scholarship & Grant Scams
First, no legitimate scholarships or grants will require any kind of advance or processing fee, and no one can improve your chances of obtaining a scholarship or a grant by paying them money.
With this said, financial aid and scholarship seminars are popular this time of year, so if you decide to attend one, the Federal Trade Commission recommends immunizing yourself against their hard-sell techniques and taking your time before making a decision.
In addition, pay close attention to the paperwork you're filling out, since—because they shouldn't be asking for money in the first place—no legitimate scholarship or financial aid application will request credit card, bank account, or Federal Student Aid PIN information.
In fact, almost everything you need to know about receiving financial aid can be found online. And for the little bit that can't, your school counselor can prove to be an invaluable resource. In addition, you can find a variety of free information sources through the Federal Student Aid program.
Also, a good rule of thumb to keep in mind that the only way to receive educational grants is by filling out Free Application for Federal Student Aid (FAFSA) application. As such, if you receive an email or a call from someone claiming that you've been awarded grants but you haven't applied for any, this is a sure sign of a scam.
Finally, don't always trust your Facebook friends, as hackers have been known to hijack accounts and send messages to "you about a cool government grant [they] got to go back to school." Not only will these scammers lock the owners out of their account, but anyone who responds to these messages will be asked to pay a bogus fee.
Here Are Some Sure Signs of a Scholarship and Financial Aid Scam:
» See Also: How to Spot Common Scholarship Scams
Distance Education Scams
Closely related to scholarship and financial aid scams, distance education scams have become more common as an increasing number of students turn to the Internet to earn their college degrees.
In fact, according to a National Center for Education Statistics report, there were more than 5.75 million students taking at least one distance education course at a degree-granting postsecondary institution in 2014. And more than 2.8 million of these were pursuing their degree exclusively online.
However, this popularity doesn't mean that all distance education degrees are necessarily created equal, so you should avoid handing your money over to institutions that display any of the following characteristics:
If you fail to heed these warning signs, you may end up paying a lot of money and spending a lot of time for a degree that's not worth much more than the paper it's printed on. Because of this importance, be sure to do your homework about any distance education program or online university you're thinking about attending, which you can start right here at HighYa.
Also, whether online or off, be sure to find out as much as you can from past or current students of the school. Some potential questions to ask: Overall, have they found their degree useful? Would they recommend the university to others?
Employment Scams
Job scams during this time of year tend to be almost wholly targeted at college students since scammers know that they're probably new to an area and need a job quickly to make some extra money.
With this in mind, one of the most common ways to avoid an employment scam (or at the very least, a way to avoid working for a less-than-stellar employer) is to stay away from job postings that promise big earnings potential, but provide very little information about what kind of work you'll be doing.
Also, it almost goes without saying that you should never pay someone in order to land a job or supply your credit card or bank account information.
The Balance's Alison Doyle adds that asking for personal information like social security or driver's license numbers, or requesting you to pay for a credit report as part of the application process (or for training), should act as a red flag.
According to the Better Business Bureau, students should be especially wary of jobs that advertise "no experience necessary. They also note, "If you're interviewed in a hotel lobby or required to sign a contract, or have to pay for everything, including training, travel, lodging, food, etc. associated with the job, forget it!"
» See Also: Common Work-From-Home Job Scams and How to Spot Them
Finally, you should never work with someone who claims to be out of the country; and while not always scams, mystery shopper positions should be closely scrutinized beforehand.
If You're Wondering Whether or Not a Job Listing Is a Scam, Ask Yourself the Following Questions:
Where did I learn about this job? If you found a potential position through online job boards such as Monster.com or Indeed.com, the chances that it's a scam will be much lower than if you found them on Craigslist or through an unsolicited email.

Did I contact this company? If nothing else, if you're being contacted by a company about an open position without first posting your resume on an online job board, it's probably a scam. Even if you did post your resume on one of these sites, proceed with caution and do some thorough research on the company before giving out any of your personal information. The BBB is often a great place to start.

Does this job sound too good to be true? As with most things in life, if a potential job sounds too good to be true or things just don't add up, it's best to stay away.
» Related: 7 Legitimate Work-From-Home Jobs That Can Put Extra Money in Your Pocket
Back-to-School Door-to-Door Scams
With the warm weather this time of year, scammers often take to the streets and go door-to-door looking for their victims.
This could range from posing as school district volunteers looking for donations (e.g. athletics departments, science programs, funds for building additions, etc.) and charitable organizations, to Boy Scouts and those selling textbooks.
Here are some tips to help you avoid these back-to-school related door-to-door scams:
If you know these answers to these questions, you can quickly find out whether or not they actually represent the school. Even if you don't know the answers, they can often throw off would-be scammers.
Identity Theft Scams
When back-to-school time rolls around, you'll probably be filling out a lot of forms and signing a lot of documents.
If you're a college student, this could include entrance applications, apartment leases, financial aid applications, new student paperwork, and credit applications. And if you're a parent, this could mean filling out paperwork for daycare or even co-signing with your college student for one purchase or another.
Because of this, here are a few tips you can use to help prevent your identity from being stolen during the back-to-school time:
» See Also: The Plague of Identity Theft & How You Can Protect Yourself
Other Common Back-to-School Scams
Here is a handful of scams that don't necessarily fit anywhere else, but are important to be wary of during this back-to-school time.
Watch Out for the Most Recent Airbnb & VRBO Scams
Thinking about using sites like Airbnb and VRBO to rent a place for a couple of nights while you check out a new campus?
If so, while you can read all the details in this CBSNews article at your leisure, make sure you're not transacting business on these companies' sites. Otherwise, you could find that your rental isn't real, that you're out a lot of money, and you'll have to find last-minute accommodations and probably pay through the nose.
Phishing Scams During the Back-to-School Season
The National Retail Federation reports that more than 45 percent of Americans will shop online for their back-to-school products during the 2017 season, which means that many of us will receive a lot of shipping confirmations via email.
Scammers know this, so they'll send out mass emails with subject lines that read something along the lines of, "Re: Shipping Info," or "Your Order Has Been Delayed."
When you open them and click on the links they contain, you'll be taken to a third-party site that perhaps looks like UPS or FedEx. But instead of learning about your order, you'll download malware that could steal your sensitive data or damage your computer.
Fake Invoices & Advertisements
Luis Aguilar, a scam tracker at the Santa Barbara Better Business Bureau, warns about fake invoice scams this time of year: "They send you an invoice saying you owe a book, so you get carried away and send all your information."
Instead, be sure to reach out to the school directly, so that you know you're speaking with an official representative about any debts.
You might also receive emailed advertisements indicating you've won a back-to-school shopping spree or some other related benefit. As always, an online best practice is to never respond directly to these emails.
Instead, Webroot's C. Danielle Nelson recommends running "the phrasing appearing in the ad along with the company name through a reputable search engine. If nothing comes up (or if the search results look just as suspicious), the ad is likely a fraud."
Fake Donation Scams
According to Brian Meiggs, founder of MillennialMoneyGuide.com, one scam you might not know about is fake back to school donation bins.
"What may look like charitable collection boxes can really be considered fraud, as those notebooks and backpacks may be used to support a million-dollar for-profit industry," he says.
To avoid these types of scams, Brian recommends doing your research prior to giving. Like what? In the past, we've found sites like CharityWatch and CharityNavigator to be indispensable resources.
What Can You Do If You're a Back-to-School Scam Victim?
If you follow the recommendations above, you'll be a more informed consumer and less likely to fall victim to a scam, whether it's back-to-school or any other time of year. But what should you do if you've already been scammed?
First, file a police report with your local precinct. Keep in mind that the scammers don't have to be located in your area, but the crime needs to have occurred there. Then, make sure to file a report with the FTC and to contact your state's attorney general.
After all, if you've been scammed during the back-to-school season, it's very likely that others have been as well, and by reporting the crime you can get the word out. Maybe you can even help others avoid the same fate.
» See Also: How to Get Your Money Back If You Were Scammed Online
In addition, Australia's Scamwatch emphasizes the importance of contacting your bank or credit union, as well as any companies involved (if the scammers disguised themselves as a legitimate organization); changing online passwords, and keeping an eye out for future scams:
"Scammers will often try to take advantage when you're feeling vulnerable and try to extract more money from you through a follow-up scam. For example, a scammer may say they are from a law enforcement agency and will investigate your case for a fee. Or they may contact you with a completely different scam. Be alert to follow up scams at all times."
If you've been scammed during the back-to-school season or have any tips about how HighYa readers can avoid being scammed altogether, be sure to leave a comment below.
» More on the Topic: 7 Solid Tips on How to Do Back-to-School Shopping on a Budget