Puppy Scams: How to Protect Yourself from Fake Online Pet Sellers
The Better Business Bureau is warning consumers about an international scheme that involves selling non-existent puppies and other pets. Learn about the puppy scam to avoid becoming a victim.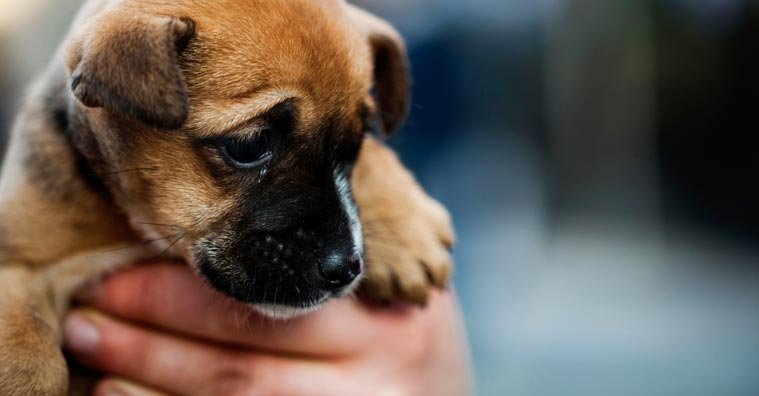 If you are looking for a pet to add to your family, the Better Business Bureau is warning the public to be on the lookout for scams.
As more consumers turn to the internet to find new pets, more scams are popping up online. In fact, experts say a shocking 80% of sponsored advertisements about pets may be fake.
The BBB recently issued a warning that an international scheme to sell non-existent puppies and other pets to unsuspecting consumers may be significantly more organized and widespread than generally believed.
In a new report, the BBB warns that these scams are so widespread that anyone searching for a pet online is likely to encounter this fraud.
The purpose of this article is to provide you with the inner workings of the puppy scam to help you avoid becoming a victim. This article takes a look at this current scam, as well as details of the latest report, "Puppy Scams: How Fake Online Pet Sellers Steal from Unsuspecting Pet Buyers." We also provide you with tips to follow if you are looking to purchase a pet, or what to do if you've been a victim of this scam.
Puppy Scams: How They Work & Recent Cases
Tens of thousands of consumers in the U.S. and around the world may have fallen victim to the puppy scam, with prospective buyers losing anywhere from $100 to thousands of dollars each to the thieves, according to the report, Puppy Scams: How Fake Online Pet Sellers Steal from Unsuspecting Pet Buyers.
The report was prepared by C. Steven Baker, retired director of the Federal Trade Commission's Midwest Region, who is now serving as an international investigations specialist for an alliance of five local BBBs based in St. Louis, Omaha, Chicago, San Francisco, and Dallas.
The report recommends "coordinated and aggressive law enforcement" and "increased consumer education" to combat the scam.
"These cases can be devastating to families who are waiting for pets that will never come," said Beverly Baskin, president and CEO of the Council of Better Business Bureaus. "These are not just a few isolated cases of naïve consumers being taken. This is a highly organized, international scheme focused on one thing – stealing people's money."
Most puppy scam victims are hooked into the scam by photos of cuddly terriers, miniature bulldogs, or other puppies. Other consumers believed they were paying for kittens, parrots, or other animals to be delivered to their homes.
In the typical scam, thieves impersonate pet sellers and instruct potential buyers to make upfront payments for shipping, insurance, and other fees associated with transporting the animals, according to the Better Business Bureau. However, in most cases, buyers never receive the pets and lose their money.
The victims include a consumer from Collinsville, Illinois, who said he recently was duped by a scammer who took a $700 MoneyGram payment for a Weimaraner puppy.
"The consumer realized he had been scammed when the supposed seller asked for an additional $1,400 for insurance," explained Katherine Hutt, Better Business Bureau national spokesperson.
In another case, a consumer from Oakland, California, said she lost nearly $1,000 – and could have lost much more – after agreeing to pay to have a Teacup Yorkie shipped from Baltimore to her home.
"She contacted the FBI and BBB once she realized she had been scammed," said Hutt, further noting that similar stories have come from consumers across the United States and in numerous other countries.
How Fake Online Pet Sellers Steal
Most of the scams appear to originate in the West African country of Cameroon and use workers in the U.S. to pick up wire payments sent through the Western Union or MoneyGram.

At least 80 percent of the sponsored advertising links in an internet search for pets may be fraudulent. In all, there may be hundreds or even thousands of fake websites offering pets for sale, with many of the active sites registered in just the past few months. Virtually all of the photos and much of the language used on the sites are copied from legitimate breeder sites, or simply fabricated.

The thieves require that correspondence is done by email, text messages or by phone. Any request to meet the seller or see the animal before payment is rebuffed.

The thieves will continue asking for additional payments until the prospective buyer refuses further requests.

While victims can be of any age, reports show that those most susceptible to the scheme are in their late teens or early 20s.

Better coordination by law enforcement and regulatory agencies, as well as increased consumer education, are key to reducing losses.
The study also offers tips for avoiding puppy scams, which we outline in the next section.
Tips for Avoiding Puppy Scams
Don't buy a pet without seeing it in person. Do an internet search of the picture of the pet you are considering. If the same picture appears on multiple websites, you may be dealing with a fraud. You also can search for text from ads or testimonials to see if the seller copied it from another site.

Never pay a stranger with a money order or through the Western Union or Moneygram

Always use a credit card in case you need to dispute the charges.

Research prices for the breed you are interested in adopting. If someone is advertising a purebred dog for free or at a deeply discounted price, you could be dealing with a fraudulent offer.

The Humane Society of the United States refers consumers to local shelters. They also have tips for finding a reputable breeder.
BBB Tips for Consumers Looking to Purchase a Pet
Research any business and its owners carefully before paying any money. Check the company's BBB Business Profile.

If possible, try to pick up the puppy in person. Puppy scams depend on buyers trusting that the animals will be delivered to them.

Be careful about buying a puppy from anyone you don't know, and be especially skeptical if the price is much lower than normal.

Avoid wiring money or using prepaid cards or gift cards to pay for transporting animals. Instead, pay by credit card in case you need to challenge the purchase later.

Research pet adoption requirements in your area. Get a good grasp on what fees, permits, and licenses are required by your local government and know whether they should be collected by the seller or government.

Consider getting a rescue dog if having a purebred dog is not a priority. Generally, rescues are less expensive than purebred pets and often have fewer health problems.
Additionally, doing an internet search of the advertised picture may help identify fraudulent offers.
How do you do this? On Google Chrome, place a cursor over the photo and right click. It will provide an option to do an internet search of the photo. A website called tineye.com will also search pictures, and Google has an image search function at Google Images. Note that an image search is also useful for avoiding other frauds, such as romance frauds or sales of nonexistent cars and trucks.
In addition to searching photo images, someone investigating possible fraud can copy text from an ad or website and search it online. Testimonials, for example, are often copied from the sites of real breeders. So if the same language shows up in several places you can be sure you are dealing with a fraud.
What to Do If You're a Victim of the Puppy Scam
File a report with BBB's Scam Tracker

Complain at Petscams.com

Complain to the Federal Trade Commission. Call 1-877-FTC-HELP

Homeland Security Investigations at the Department of Homeland Security also handles international fraud. Call 866-DHS-2-ICE (866-347-2423)

In Canada, call the Canadian Antifraud Centre Toll-Free 1-888-495-8501

If you sent money through the Western Union, MoneyGram or a Green Dot MoneyPak, contact those companies directly for information about the transactions. They also download their complaints into the FTC's Consumer Sentinel database, which police around the country can access. Green Dot can be reached at 800-795-7597; Western Union at 800-448-1492; and MoneyGram at 800-926-9400.
The Bottom Line
BBB ScamTracker has 907 reports on this type of fraud and a Federal Trade Commission report found some 37,000 complaints involving pets.
"A vast majority of those were believed to be puppy sale scams," Hutt said. "When you consider that FTC finds that less than 10 percent of victims of fraud actually complain, you can see that the problem is even larger than the numbers indicate."