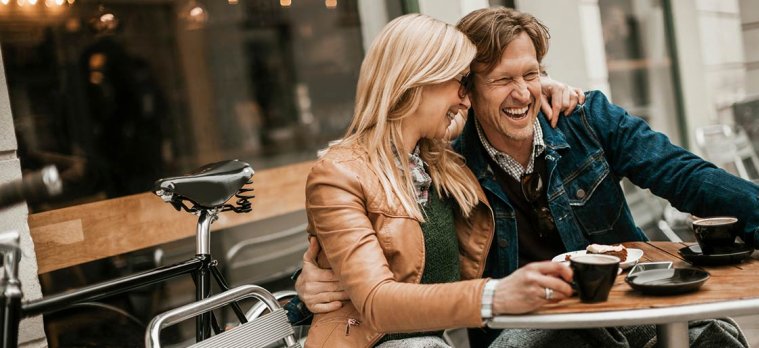 What could Paris, Cairo, Budapest, and even Ubud, a hidden gem in the center of Bali's dense jungle, have in common?
They're constantly changing—as is every other destination on your travel list.
That's why, no matter if you're heading somewhere for the first time or the seventh, thoroughly researching your next vacation spot is the most important step to making the most out of any trip.
To help your efforts, we scooped advice from five different expert travelers, including travel bloggers, published travel authors, and travel agent, and a group tour owner/ operator. Without further ado, here's how to plan your next trip like a pro:
Narrow Your Travel Research With These Questions
"The main problem for most travelers is is information overload," says Elizabeth Avery, founder of the solo-friendly travel package provider Solo Trekker 4 U.
"Just sorting through all the reviews and recommendations can be too difficult and time-consuming to be effective."
With a day job that entails designing travel itineraries combined with experience traveling to all 50 states and 68 countries, Elizabeth knows a thing or two about planning a trip.
Her advice? Start by deciding what you're interested in by asking yourself the following:
Consider your goal for this trip. Is it to relax after a busy work year? To celebrate a special event like an anniversary? Are you looking for adventure or to see a specific destination?
How long can you be away?
How much can you afford to spend?
Do you have any hobbies that could compliment your travel, such as diving or skiing? Alternately, does learning a local language or style of cooking appeal to your interests?
Do you have security or health concerns that must be considered in selecting a destination?
Are you more interested in well-known travel highlights or off-the-beaten-path experiences?
With a clearer understanding of your travel goals and needs, you can winnow down the following resources to what best suits your travel interests.
Interested in Highlights and Tourist Hotspots? Start Your Research on Tripadvisor
If it's your first time to a destination, search traveler reviews on everything from ancient ruins to rooftop bars using Tripadvisor.
"I usually use Tripadvisor to look up the top 10 or 20 attractions in the area," says frequent traveler, Caleb Fornari. "Then, I save the ones that I'm interested in on Google Maps for easy access later.
Caleb likes Tripadvisor because it gives a thorough overview of stuff to do that span all interests—and a wide enough variety that you can easily fill up your open days with interesting activities.
However, his style is slightly more involved than your average two-week vacation. "I've spent the last three years living and working in over 50 countries on six continents, so when it comes to destination research I've learned how to be quick and efficient but thorough," Caleb explains.
Since he usually stays for two to three months in each destination, Caleb's perfected the art of researching local hotspots as well as tourist highlights.
His favorite tool? Researching—and reaching out—on social media.
If You'd Rather Avoid Other Tourists, Explore Local Hangouts on Instagram
"The second thing I do is a bit more unconventional. But works quite well for finding the local spots and hangouts that tourists never see," says Caleb.
"I go to Instagram and search the hashtags relevant to the city or area that I will visit. This will usually yield a list of posts from locals and travelers alike."
Instagram is a great place to find travel inspiration. But if you want to make sure that you're seeing only local hangouts that are less likely to be crowded with tourists, Caleb suggests that it's important to take your research a step further.
Message Both Travelers and Locals on Social Media for the Best Advice
Once he finds snapshots of places that appeal to his interests, Caleb explains that he'll check the profiles of the people posting and determine if they live there or are just posting vacation pictures.
"If they were just visiting, I'll usually send them a quick message asking about their experience and if they have any tips or recommendations for me since I'll be visiting soon," Caleb says.
"Travelers are a friendly bunch, and usually people are thrilled to share a bit about their trip and give some tips."
Since he's more interested in local hotspots, Caleb takes a slightly more tailored approach when reaching out to social media users that live in his next destination. "For locals, I send a similar message, but usually personalize it a bit to establish some rapport."
"When using this approach some people simply won't respond, and that's ok!" he cautions. "You are just a stranger to them after all."
It's worth noting that, whether Instagram or another platform, other users are more likely to respond if you have a history of being active and your profile is filled out.
"I find that the people that do respond generally do so because they are either passionate about their city and country, or they checked my profile and thought it was interesting," Caleb says.
"Sometimes locals will just respond with a few tips or places, and that's it. But I've also had locals offer to show me around and even take me out to dinner, clubs, or pubs, etc."
Caleb admits that this method isn't for everyone, as it does require a certain level of self-confidence and trust, "But it's one of the best ways I've found to really get the local scoop and learn about places you wouldn't have otherwise."
Just remember, if you think that you'll be using Instagram or Facebook to scope out new vacation spots in the future, start using them more frequently now to better your chances of building up a rapport.
See Also:
For a Trip That's Perfectly Pre-Planned, Consider Contacting a Travel Agent
Researching a vacation can be anything but relaxing. If you're interested in the path of least resistance, or your primary goal for a vacation is to get away and wind down, travel consultant Samantha Hartman suggests enlisting the help of a professional.
"I highly recommend that clients have a discussion with their travel consultant (also known as a travel agent or advisor) when researching where to go next," says Samantha, who works for Protravel International.
"As professionals in the travel industry, we remain up to date on hot destinations, travel trends, and the most suitable destinations for our clients."
Samantha points out that using a travel consultant can be empowering for anyone who's uncomfortable venturing into an unknown situation far away from home.
"If clients have special requirements such as limited mobility, their agent can recommend a destination and accommodation, and even talk with the hotel directly to ensure their client is comfortable throughout their stay," she says.
Travel agents are also worth their weight in gold when you're attempting to coordinate multiple itineraries or arrange for different groups to meet up.
"If they are planning an intricate trip, such as a family reunion, travel agents will make sure to find a trip that keeps each generation and special request happy."
And, because travel agents need to have an insider's knowledge of the travel world to stay on top, you're far less likely to face any surprises.
Of course, everyone has their own unique travel style—like Goldilocks picking out porridge, you might find that scoping out local spots on Instagram is just a tad too adventurous but aren't quite ready to delegate the research your entire itinerary to a professional.
So, how to research travel in a way that combines vetted advice while leaving room for spontaneity and personal preference?
Get the Iron-Clad Insider Knowledge by Following Local Tourism Bureaus
The adventurous Abigail of Where Abigail Went admits that she's still a little old-fashioned, and still love flipping through travel magazines for inspiration. "That's how I ended up going to the Maldives for the first time, after seeing the resort in an issue of Travel + Leisure."
"But beyond that, I love following local tourism bureaus like the Korea Tourism Organization," Abigail says. "These are often an incredible wealth of information with real insider insights."
Since tourism bureaus exist to appeal to visitors, you're they're a great way to get a feel for how welcoming a destination is, when's the best time to visit and learn about some must-see local events.
And, if it's inspiration you're after, Abigail suggests to also check out a tourism bureau's social media presence. "They usually have Facebook pages with gorgeous pictures of food and scenery, and it always inspired wanderlust."
Sign Up for e-Brochures From Tour Operators
Despite being an avid and experienced traveler, Abigail doesn't shy away from a group tour. "I've traveled extensively with tour operators, and still receive e-brochures every time new itineraries are launched."
"One of the best Japanese tour operators is Follow Me Japan, and I'll be joining them on a special Onsen and gourmet extravaganza in January," she says.
Signing up for regular newsletters sent by tour operators is a great way to get first dibs on discounted packages—or ensure that you don't miss out on unique trips. But how to find out if the tour you're interested in is a good fit?
Christel Shea, managing director at TourMatters, suggests their website as a research tool for travelers who aren't sure which tour operator is a fit for their travel style.
"TourMatters is a research and review site focused on group travel," she explains. The review site provides important information that can make or break your enjoyment of a trip, such as:
Trip pacing (how fast or how slow)
The style of touring
Information about the guides
Reviews of whether or not it's a good value
Particularly for travelers who are searching for a multi-day group tour, knowing that an operator's style is the right fit for your goals can have a big impact on your experience.
But, what if you're not so into the idea of traveling with a group? In that case…
Use Tour Operator's Pre-Planned Routes to Your Advantage
Every tour operator advertises their itinerary, including details of the sights and activities that are planned day by day.
If you've found a planned tour that suits your interests. However, aren't particularly keen on the pacing, price, or traveling with other group tour patrons, there's nothing stopping you from simply copying their advertised itinerary and going about it at your own pace!
Just be sure that you call each planned stop and accommodation ahead of time to ensure that individual bookings are allowed and to confirm your rate.
How to Narrow Down Your Search for Specific Interests?
The travel research tips we've shared so far are easily applied to nearly every itinerary.
But, what if you're an avid rock climber, interested in museum exhibits to learn about cultural anthropology or an architecture enthusiast?
In my experience, nothing makes time spent traveling more valuable than tailoring your itinerary to your personal interests.
On the flip side, there are few things that smart more than learning that you've just missed out on visiting something unique to your interests after having returned back home!
Truth be told, even the most practiced travelers have experienced learning too late that the place they just visited featured something that was right up their alley—especially when you're heading to a destination without a substantial tourism bureau or where English isn't the native language.
What's the best safeguard against missing out on what could be the most memorable aspect of any trip?
Some well-executed travel research, of course!
"For the best information, look at not just your destination but your reason for traveling, such as taking scuba diving lessons," says Elizabeth Avery. Here are her step-by-step tips:
1. Start by surfing the internet, from Trip Advisors to blogs and tourism bureaus, all that cover your destination.
2. After initially researching broadly, go narrower and then narrower still to hone in on your specific interest. For example, if you're interested in classical sculpture, don't just look for reviews on "Rome, Italy." Instead, search for blogs and articles on exact topics such as "studying Michelangelo statues in Rome."
3. Find local institutions that cater to your interests, such as universities, museums, or even sports shops, and see if they have short-term tours or offer private guides.
4. Follow up by asking if they can recommend a local guide that has experience going off the typical tourist route.
5. Contact people who are professionals in the area of your interest. If it's academic, reach out to bloggers, journalists, and even professors who've written on the topics that you'd like to experience. You might even get to sit in on a class! If it's adventure related, try to find local groups on Facebook who regularly engage in the sport.
Finally, Elizabeth suggests that you leave blank time on your travel calendar to add special full-day events or day trips. "I once discovered my art history tour would not include Venice. I made a day trip there from Rome," she says.
"Although I would have preferred more time, I am so glad I did not miss it altogether for now."
I second the idea of leaving a blank day in your schedule due to some of my favorite travel memories being of spontaneous adventures. Even better, try to schedule your wiggle room for the day after you're planning to visit or do something of interest.
For example, if you're planning a walking tour to explore local architecture, leave the next day open since you're most likely to get a hot tip in person and there's nothing like having the time to follow through the very next day.
Finally, Look to Niche Guidebooks to Help You Plan Unique Trips
When you're heading somewhere new, it can feel a little intimidating to step outside popular tourist routes and seek out niche attractions.
Just remember that since travel style and interest varies from person to person, there isn't a single "perfect trip." It also means there isn't a single, best method of researching travel!
Instead, the most satisfying travel is tailored to you. With that in mind, popular guidebook series such as Lonely Planet and Fodors are a wonderful place to start.
But, don't forget that there are also plenty of niche tourism guidebooks, websites, and resources that likely have more detailed information about your specific interests.
A few promising options we came across while researching this article include:
Geeky Guides: Short n' sweet city e-guides for several dozen hot tourist cities, mostly across Europe. Each city guide includes five "secrets" as inspired by a local. Examples include hidden cafés in Paris, a lesser-known vantage point to take in Dublin's coastline or a distinctive New York bar. Free to email list subscribers.
When to be Where: Three frequent travelers compiled their and other adventurer's knowledge of the best time of year to visit different places around the world for the best chance of avoiding crowds, enjoying perfect weather, and getting to see natural highlights at their peak. Includes a range of activities such as whale watching, beach-side climbing, waterfall hiking, experiencing ancient ruins, and plenty of other discoveries for the outdoorsy traveler.
Horizon Guides: Offering selections such as The National Parks of Costa Rica, Northern Ontario Fishing Handbook, and Elephants in Asia, Ethically, Horizon's e-guides dish up focused insights on adventures around the world. Each guide is complemented by maps, photography, stories, and local resources. Free for download.
With ample tips on online resources, step by step instructions on how to narrow down your search, and even suggestions on finding pre-planned itineraries, we hope you feel better prepared to research your next trip.
Of course, there's always a chance we missed something that you've found particularly helpful. If you have any questions or tips to add, please let us know in the comments below!
Read Next: 6 Awesome Tourist Activities That Cost Less Than 15 Bucks