Should You Refinance Your Federal Student Loans? There's a Good Chance It Won't Work for You
Student loan refinancing companies like SoFi promise to give you a community-oriented, lender-focused place where you can get low interest rates and save money on the monthly payments you make. But our research shows that there's a good chance you won't be a candidate for low rates that save money.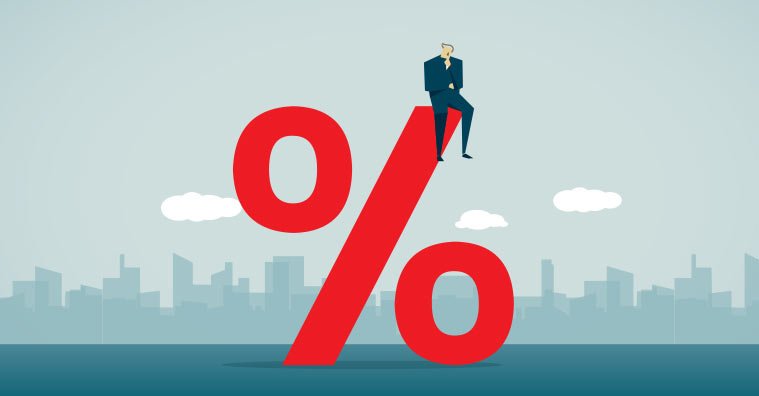 Student loan refinancing is kind of a big deal.
Lenders like SoFi and Earnest have built a reputation over the past few years as "borrower-friendly" financial institutions that provide you with low rates and none of the hassle of dealing with the government or banks.
Text on SoFi's home page (at the time of publishing) gives you a great sense of this borrower-first mentality:
"SoFi stands for social finance. And we take that social part seriously. Our community is filled with some amazing individuals who are on their way to accomplishing great things. We're all about getting to know them—and getting them to meet each other."
Most Borrowers Know About Student Loan Financing
A 2016 survey by Student Loan Hero reveals that, of 1,001 people surveyed who are in repayment, 62.11% were familiar with student loan refinancing.
The survey results went on to note that only about 31% of respondents had refinanced their loans, with 13.51% of them saying they've done a refi for federal and private loans.
Of those who hadn't refinanced their student loans, nearly 60% of borrowers said they'd do it to either get lower monthly payments or lower interest rates.
It's hard to believe that more borrowers haven't signed up for refinancing. After all, when SoFi markets a community-focused philosophy that makes borrowing seem more like an entrance into a family, who wouldn't want to refinance their student loans?
It's a great question, and the answer to that question is based on what kind of student loans you have, what kind of repayment plan you're in and, among other things, how much money you earn.
What You'll Learn in This Article About Student Loan Refinancing
There are distinct advantages and disadvantages to refinancing, so we're going to analyze those as best as we can, drawing on the opinions of experts and hard data to help you understand whether or not it's the right choice for you.
We'll also include a quick section on the pros and cons of federal repayment plans, as borrowers who don't have private loans should know the reasons why they may or may not want to stick with their current repayment structure.
The Main Benefit of Refinancing Your Student Loans: Lower Interest Rates
One of the biggest benefits of refinancing your student loans has to do with your credit scores.
You see, when you signed up for a student loan with the federal government, your interest rate wasn't determined by your credit scores. This is a good thing, because, according to Value Penguin, most borrowers between 18 and 22 have awful credit scores.
According to Value Penguin, 38% of those under 30 have FICO scores below 621, which is considered "sub-prime" or "poor". Another 29% have scores between 621 and 680.
These low scores typically get you bad interest rates on loans. So, the fact that federal loans don't take this into account is a plus.
What does this have to do with student loan refinancing? Well, lenders like SoFi are willing to give fixed low interest rates to those with high income and credit scores (more on that in a second).
So, if you're credit scores are much higher than they were when you went to college and/or graduate school, you can most likely get lower rates on your current student loans.
These lower interest rates mean that you'll end up paying less each month and will pay less interest over the life of your loan.
What Kind of Interest Rates Can You Get When You Refinance Your Student Loans?
According to SoFi's website, "members who refinance with us save an average of $288 a month – and $22,359 total."
They offer even lower rates for variable rate loans, whose interest rates range from 2.575% to 6.5%.
Just to give you an idea of how SoFi's interest rates stack up against federal student loan rates, here's a list of the average interest rate of student loans over the past 10 years, based on numbers from StudentAid.gov:
Direct Subsidized Loans: 4.88%
Subsidized Federal Stafford Loans: 6.13%
Direct Unsubsidized Loans: 4.27%
Unsubsidized Federal Stafford Loans: 6.8%
Direct PLUS Loans: 7.09%
Federal PLUS Loans: 8.5%
So, as you can see, if you've got good enough credit scores to get SoFi's lowest interest rate of 3.375% on a fixed-rate loan, you'll easily beat any of the APR's on your current federal loans.
And, according to a 2015 article from Student Loan Hero, private loan interest rates usually hover between 9% and 12%.
Simply put, if you've got good credit scores, the main benefit of refinancing your student loans with a lender like SoFi is that you'll get a lower interest rate and save yourself a ton of money in the long run.
These benefits are even greater for borrowers who took out private loans to fund their education.
The Main Drawbacks of Refinancing Your Student Loans
Lenders like SoFi, Earnest and the like offer the big advantage of lower interest rates and monthly payments, but you should know there are some distinct drawbacks to refinancing your student loans with them.
Student Loan Refinancing Drawback #1: The Best Rates Are Reserved for Wealthy Borrowers With Excellent Credit Scores
In an insightful Feb. 2017 BuzzFeed article about SoFi, Earnest and CommonBond, reporter Nitasha Tiku pointed out something really important: These lenders search out the borrowers with the highest income and credit scores who have the potential to earn even more money down the road.
These types of borrowers are known as high-earners not yet rich, or HENRYs. To get an idea of exactly what the average SoFi borrower looks like, we took BuzzFeed's cue and dug into the company's student-loan securities.
"Securities" is a word used to describe a bunch of loans packaged into one giant entity that is sold to investors. Tiku did well to liken these securities to mortgages.
If you remember back from the crash of the housing market – or just a few minutes of The Big Short – you'll know that banks basically pooled together all their best mortgages and sold them as mortgage-backed securities.
Since most people paid their mortgages on time, there wasn't much risk for investors and, once the lender sold them off, they didn't take on any risk, either.
SoFi – we focus on them because they're by far the biggest student loan refinancer – has done the same thing, packaging together their loans based on the credit scores and reliability of the borrowers behind them.
Ratings companies come along and take a look at all the data of these borrowers. They give the security a grade – AAA is the best and it goes down from there.
SoFi's Average Student Loan Refinance Borrower is Rich, Has a Great Job and Amazing Credit Scores
This year, ratings firms Moody's and DSBA rated SoFi's securities at AAA, the best possible score. How?
Well, to answer that, you have to look at the average income, credit scores and average monthly disposable income of their borrowers. We found data on two of SoFi's securities: 2017-A and 2017-B.
2017-A LLC (DBRS), around $600 million in refinanced loans:
Average income: $170,260
Average credit score: 764
Average age: 34
% with graduate degree: 66.3
In repayment: 98.1%
Average repayment period: 12 years
% of borrowers with more than 100K in loans: 56.4%
As you can see, SoFi's average borrower is, basically, a very small percentage of the more than 40 million people who have high loan balances.
If you don't fit this profile, then there's a good chance that the rate you'll be offered with either be equal to or higher than the rate you currently have on your federal student loans.
Now, if you have private loans, you may still be able to get a lower interest rate with SoFi. But, remember, if you have poor credit scores there's a good chance SoFi won't accept you for a loan.
Their reasoning is simple – borrowers with more money and higher credit scores are more likely to pay back their loan without any hiccups.
This is, in our opinion, the greatest drawback of student loan refinancing: Most people won't actually benefit from it.
The best rates are reserved for only the most reliable borrowers. Here's what our sources said about this:
Student Loan Refinancing Drawback #2: Loss of Federal Repayment and Forgiveness Options
If you've got federal student loans, then you need to pay attention to this section.
When you accept the terms of a student loan refinance, your new lender buys the loan from your old lender.
This means that any payment arrangements you had with your previous lender no longer exist. You're bound by the terms your new lender sets.
For borrowers who make a lot of money and want to pay less per month through a refinance, this isn't a big deal. They're either paying off private loans or they're in a 10-year Standard Repayment plan with a federal loan servicer like Nelnet or Navient.
However, if you're enrolled in an income-driven repayment plan that calibrates your monthly payment based on your income and family size, then this is a really big deal.
The government's goal is to get you to pay back your loans, no matter how long it takes. They know that their average borrower has lower income and credit scores than the average SoFi borrower, so they're willing to create income-driven repayment plans to lower your payments and guarantee they're getting money every month.
Private lenders like SoFi aren't concerned about this, so they don't nuance their repayment plans like the government does.
So, if you're deciding whether or not you want to refinance your loans, keep this in mind. Once the lender buys your loan, you won't ever have another chance to sign up for an income-driven repayment plan. You're stuck with the terms the lender gives you.
This, of course, can work in your favor if you get an interest rate that's lower than the current rates on all your student loans.
If those terms don't work in your favor, put some serious consideration into keeping your current federal payment plan.
Here's how our sources talked about the disadvantages of refinancing.
Brandon Yahn: Yahn gave us the following quote but qualified it by saying that you could save money by refinancing. "The potential downside of refinancing federal loans is that you could lose some of the protections from federal loan programs, like income-driven repayment or public service loan forgiveness."

Howard Dvorkin: On the heels of his previous quote about how lenders like SoFi aren't as you-focused as they seem, Dvorkin said: "At least with the federal government's programs, it's more about you … Your first step is always (to) look at these admittedly complicated programs. A few minutes of research might save you five figures."

Kyle Gallagher: Like Yahn, Gallagher noted that income-driven repayment plans have their drawbacks, but they can be the right fit for the right people. "These plans can be great because they can significantly reduce the borrower's monthly obligation and at the end of the plan, the government offers loan forgiveness."
Our Conclusions: Should You Refinance Your Federal Student Loans?
Over the past five years, student loan refinancing has become a very hot topic. According to Google Trends, searches for "student loan refinancing" have more than tripled since 2012.
Why? There's a good chance it has something to do with the fact that student-loan refinancing specialists like SoFi and CommonBond started in 2011.
Over the years, SoFi has taken the lead in the student-loan refinancing world. According to a 2017 article from BuzzFeed, SoFi has raised nearly $1.5 billion to fund their loans, whereas lenders Earnest and CommonBond have combined for just over $200 million.
Each of these lenders emphasizes a non-institutional, friendly demeanor that is, in theory, supposed to help students who are drowning in high monthly payments.
The interest rates these lenders offer are, on the low end, better than the average interest rate on several different types of student loans both federal and private.
On the high end, they're equal to or higher than those average student loan interest rates.
Refinancing Your Student Loans at Low Rates Is Reserved for Specific People
Since your interest rate is most often associated with your credit scores and income, you'll only get the best interest rates if you've got good credit scores, high income and low debt relative to what you're earning each month.
How high? As our research showed, the average borrower whose loan was included in SoFi's student-loan securities had an income of more than $170,000 and credit scores at 760 or higher, both of which are higher than the national average.
Do SoFi and lenders like it offer hope to borrowers who have low credit scores and average to below-average incomes? That's hard to say, but, at the very least, we know from the previous facts we stated that you most likely won't get the lowest refinancing rates.
If you don't get the lowest student loan refinancing rates, then there's a chance the APR's you're quoted are equal to or higher than the average APR of your current student loans.
Student Loan Refinancing Alternatives: Federal Repayment Plans
While your quoted interest rates are not unchangeable – you'll have to lock your rates in order to guarantee the APR – they also aren't mandatory. If you don't like the quoted interest rate, then you don't have to accept it.
If you do like your student-loan refinance rate, then remember one thing before you accept the terms of your loan: You'll lose the opportunity to use federal repayment plans, forbearances and deferments to manage your payments.
On that note, if you choose to stick with your federal loans and not refinance them with SoFi, Earnest and other lenders, then you have several options to lower your payments, the most popular being the set of five different income-driven repayment plans offered by the government.
Another, less-talked-about way to pay off your loans is focused on homeowners. Those who have Fannie Mae mortgages can do a cash-out refinance and use their extra money to pay off loans.
Known as a student loan mortgage swap, it's a relatively new method that homeowners should investigate by reading our article on the matter.
In the article about student loan mortgage swaps, we talk about the pros and cons and we consult expert sources to help you understand why it may or may not be a good option for you.