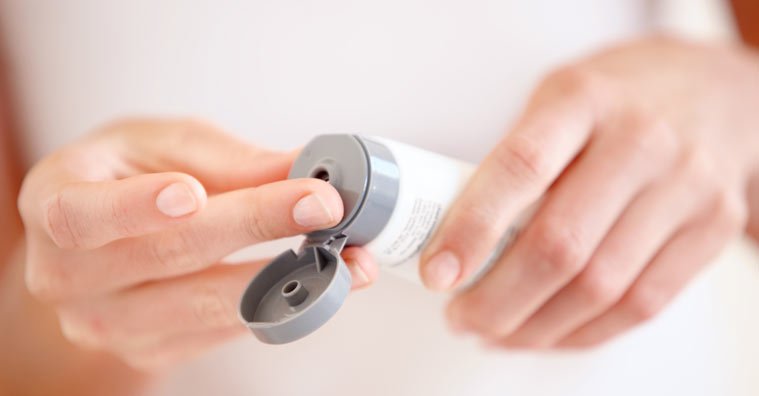 Skin lightening seems to be growing in popularity, with a variety of options including chemical peels and laser treatments, as well as topical skin products.
This article will give you details about several options that work so you can decide which skin lightening method is right for you.
We've gathered input from two board-certified dermatologists, and combined research from scientific studies, to provide you with information about some of the skin lightening options available on the market today.
Keep in mind that this article is not intended as medical advice. Before you undergo any type of skin lightening treatment, it's important to talk with your doctor first.
We'll begin by discussing why a person would consider skin lightening. Then, we'll offer skin lightening options and the ideal candidate for these treatments, as well as what to avoid while undergoing skin lightening.
Why Would a Person Consider Skin Lightening?
People consider skin lightening in order to regain their youthful skin tone, said Dr. Ted Lain, a board-certified dermatologist and Chief Medical Officer at Sanova Dermatology in Austin, Texas.
An even complexion looks younger, healthier and more vibrant, Dr. Lain noted. It also requires less makeup since camouflage is not necessary, which is always good for skin health.
"In addition, certain cultures consider lighter skin to be more attractive, creating an unhealthy –and often unachievable – standard of beauty," Dr. Lain said. "These factors have made skin lightening a huge business for hundreds of years."
With the advent of new technologies and skincare products, more impressive results are now being realized, and in less time, Dr. Lain added.
"Competition has driven down the price, hence more consumers are able to take advantage of these procedures and products," he said. "With better results and lower prices, consumer demand continues to strengthen."
Dr. Kally Papantoniou, a board-certified dermatologist, said most of the inquiries she receives are from people who suffer from melasma – a common acquired disorder of hyperpigmentation, which is a hormonally-induced discoloration that causes dark patches to appear on the face, as well as those who have post inflammatory hyperpigmentation.
"Post-inflammatory pigmentation can occur after a burn, rash, or even a pimple," explained Dr. Papantoniou, who specializes in cosmetic, laser and surgical dermatology in New York City, Queens and Eastern Long Island.
Dr. Papantoniou added that skin lightening has grown, "as people have more information about their skin condition available, where they can learn about what they can do improve discoloration."
Skin Lightening Options and Treatments That Work
1. Chemical Peels
A chemical peel involves the application of toxic chemical solutions to the skin in a controlled manner, producing controlled tissue death, according to an article published by MedicineNet.com that was written by Dr. Gary W. Cole, a board-certified dermatologist who trained in dermatology at the University of Oregon, where he completed his residency.
After the peel, the skin regenerates, Dr. Cole noted, and the damaged skin likely regenerates through the growth of cells from deeper layers of the epidermis, or from undamaged hair follicles.
Chemical peels with glycolic or salicylic acid work very well to gradually lighten the skin, Dr. Papantoniou noted.
"This can take 2 to 5 or more sessions, once per month, depending on how severe the discoloration is, and can cost $150 or more a peel," Dr. Papantoniou said.
Dr. Lain said that Glycolic, Lactic and TCA peels are the most common, and these commonly cost between $150 and $300 per treatment.
The risks, side effects, and complications of chemical peels include scarring, infection, reactivation of herpes simplex infections, and a substantial contrast in coloration of the treated skin, according to Dr. Cole.
"All patients will have a recuperation period, the length of which depends upon the depth of the peel," Dr. Cole noted. "Deep peels can result in substantial periods of healing on the order of weeks. Deep peels generally require extensive local anesthesia, conscious sedation, and occasionally general anesthesia, which carries its own risks."
Dr. Cole also stated that individuals with darkly pigmented skin should be very cautious about having chemical peels.
"This is because there is a significant chance that the pigmentation of the newly healed skin will be substantially different from their current skin color," Dr. Cole noted.
2. Fraxel Laser Treatments
Laser treatments are also popular options, and Dr. Papantoniou's favorite is the Fraxel, which can target the superficial layers of skin where the pigmentation exists.
According to the Fraxel® website, this non-invasive laser therapy can be effective in reversing the visible effects of aging, including fine lines and wrinkles, surface scarring, pigmentation and sun damage.
"This treatment can help dramatically fade discoloration and can cost $400 to $1,000, depending on the size of the area being treated, but the results are more dramatic than a peel," Dr. Papantoniou explained.
Some people might not be an appropriate candidate for this therapy, including those who are predisposed to keloid formation or excessive scarring, according to the Fraxel® website. Others who might not be good candidates are those who have experienced pigmentation changes following surgery, or those undergoing isotretinoin acne treatment or taking drugs in a similar class.
Possible complications from this laser treatment include blistering and burns over the treated areas, eye injury, a risk of infection, prolonged redness, scarring, or delayed wound healing.
3. Hydroquinone
The strongest topical ingredient which is prescription at the concentrations that are most effective is Hydroquinone, which commonly is used at 4%, but can be compounded to higher concentrations, Dr. Papantoniou said.
Hydroquinone helps to stop the production of melanin by the melanocytes, and results are seen after 4 to 8 weeks of use.
Hydroquinone is typically used either by itself or compounded with other ingredients, Dr. Lain said. It's available up to 2% over the counter, "and usually requires at least 4% to see a noticeable difference," he noted. "This should be supervised by a dermatologist since overuse can cause paradoxical skin darkening."
At Walmart, one 1.5-ounce tube of Black And White Bleaching Cream with Hydroquinone costs around $8, and a pack of six tubes costs approximately $44. Another product line, Admire My Skin, offers a 2% Hydroquinone Fade Cream Dark Spot Corrector & Melasma Treatment that sells for around $25 for one fluid ounce at Amazon.
Overall, hydroquinone remains "the gold standard" in skin lightening, said Dr. Seemal R. Desai, a board-certified dermatologist and president of the Skin of Color Society.
"It is a prescription and has to be managed by a board-certified dermatologist," Dr. Desai said. "Other products can be used off-label under the supervision of a board-certified dermatologist, like azelaic acid and Kojic acid."
4. Kojic Acid
The addition of Kojic acid can help amplify the results of the hydroquinone, according to Dr. Papantoniou.
Kojic acid functions as an antioxidant in cosmetic products, according to a final report of the safety assessment of Kojic acid as used in cosmetics published by the National Institutes of Health.
The report noted that while some animal data suggested tumor promotion and weak carcinogenicity, kojic acid is slowly absorbed into the circulation from human skin and likely would not reach the threshold at which these effects were seen.
The available human sensitization data supported the safety of kojic acid at a use concentration of 2% in leave-on cosmetics. Kojic acid depigmented black guinea pig skin at a concentration of 4%, but this effect was not seen at 1%.
The Cosmetic Ingredient Review Expert Panel concluded that the 2 endpoints of concern, dermal sensitization and skin lightening, would not be seen at use concentrations below 1%; therefore, this ingredient is safe for use in cosmetic products up to that level.
QRxLabs creates a Lactic Acid 50% Gel Peel with Kojic Acid and Bearberry & Licorice Root Extracts, which costs around $20 for 1 fluid ounce at Walmart. eBay also sells a skin whitening serum that contains Kojic Acid – as well as Arbutin, Niacinamide and Hyaluronic acid – for around $27.
5. Azelaic Acid
For those with more sensitive skin, Dr. Papantoniou recommends azelaic acid, which can be used as a more gentle option for skin lightening.
The National Institutes of Health published findings of a clinical trial that was performed on 42 female patients with bilateral melasma. This study was aimed to evaluate the efficacy and safety of azelaic acid, resorcinol and phytic acid solution in chemical peeling of melasma in comparison to 50% glycolic acid.
A combination – 20% azelaic acid plus 10% resorcinol plus 6% phytic acid – was used as a new peeling agent on the right side of the face and 50% glycolic acid on the left side every 2 weeks for 6 times.
The results showed marked improvement as calculated with the melasma area and severity index score before and after treatment on both sides of the face. The efficacy of combination formula (azelaic acid, resorcinol, and phytic acid) was similar to glycolic acid, but with fewer complications.
"Results showed that triple-combination was found to be an effective and safe peeling agent in the treatment of melasma and it was as effective as 50% glycolic acid peel," according to the conclusion of the study.
Azelaic acid can be purchased over the counter. For instance, Walmart offers a one-ounce bottle of Rodial Super Acids Daily Azelaic Acid Serum for around $92. At Amazon.com, a product called The Ordinary Azelaic Acid Suspension Multifunctional Brightening Formula sells for around $22.
6. Retinoic Acid
Retinoic acid is very useful for evening out the skin tone, Dr. Papantoniou said. It does not work like a bleach, she noted, and is especially useful in the setting of the treatment of acne.
The topical application of tretinoin (retinoic acid) significantly lightens post-inflammatory hyperpigmentation and, to a clinically minimal but statistically significant degree, lightens normal skin in black persons, according to a study published by the National Institutes of Health.
In this study, 54 subjects completed a 40-week randomized, double-blind, vehicle-controlled study. Twenty-four subjects applied tretinoin daily to the face, arms, or both areas, and 30 subjects applied vehicle cream. At baseline and after 40 weeks of treatment, each subject's post-inflammatory hyperpigmented lesions and normal skin were assessed by clinical and colorimetric evaluations and by analysis of biopsy specimens.
The results showed the facial post-inflammatory hyperpigmented lesions of the tretinoin-treated subjects were significantly lighter after the 40 weeks of therapy than those of the vehicle-treated subjects.
A variety of product lines containing Retinoic acid can be purchased online at sites like Amazon, including NCN Pro Skincare's strongest OTC Retinol 2.0% available without a prescription at a cost of $68 for 2.5 ounces.
7. Arbutin
Arbutin is another ingredient that often is found in creams that work for skin lightening, Dr. Papantoniou said.
Arbutin is found in wheat and is concentrated in pear skins, and is said to prevent the formation of melanin, so it's therefore used as a skin lightening agent.
"It is a natural ingredient which helps to brighten skin," Dr. Papantoniou said.
According to a study published by the National Institutes of Health, arbutin is effective in the topical treatment of various cutaneous hyperpigmentations characterized by hyperactive melanocyte function. The study noted that melanin production was inhibited significantly by arbutin.
Products containing arbutin include Biopelle Brightening Cream, which contains 7% arbutin as well as 3% phytic acid and sells for $158 online. Comparatively, the Replenix Clarifying Brightening Polish, which costs approximately $34 online at SkinStore, contains arbutin – as well as CoQ10, Green Tea Polyphenols and Vitamin C.
Before you try any skin lightening products – or undergo any kind of skin lightening procedure – it's important to know if you're a good candidate, which we cover in the next section.
Who Is the Ideal Candidate for Skin Lightening?
In terms of an ideal candidate for lightening – that depends on the technique being used, according to Dr. Lain.
He noted that lighter skinned people tend to respond very well to combination treatment plans.
"Lasers, peels, and products work synergistically, as long as the treatment plan is derived and directed by someone knowledgeable," Dr. Lain said.
Darker skinned patients are more safely treated with skincare products alone, he added.
"While certain lasers and peels can also be helpful, they absolutely must be performed in a dermatology office under the supervision of the physician in order to maximize the risk/reward ratio," Dr. Lain said. "Unfortunately the very procedures used to lighten the skin may actually cause the opposite of not used correctly."
Skin lightening is best done in the winter and fall months, and it is also best for the skin not to have any underlying eczema or skin irritation, Dr. Papantoniou advised.
Additionally, "the skin dermatitis must first be treated and fully resolved before any lightening can be done," she said.
What to Avoid when Undergoing Skin Lightening
Once you've decided on the best skin lightening option for you, it's important to know what to avoid when undergoing such treatments.
1. Unprotected Sun Exposure
Undergoing procedures and/or utilizing a skincare regimen for lightening is useless without the daily application of a broad spectrum, SPF 30 sunscreen, Dr. Lain said. Sun exposure worsens pigmentation, therefore sunscreen acts to "protect the investment" of skin lightening.
Dr. Papantoniou agreed: "Avoiding the sun is of extreme importance, it is very difficult to treat discoloration during the summer months for this reason."
2. Inflammation
Inflamed skin leads to pigmentation, especially in people with darker skin tones, Dr. Lain warned. He recommends keeping skin moisturized and protected from harsh environmental factors, such as extreme temperature, wind, and prolonged air travel.
3. Too Much, Too Soon
It is important to go slowly and be patient, Dr. Papantoniou recommended. "If too much is done at once at once, or treatment is too aggressive, it can lead to setbacks and worsening of the discoloration," she said.
4. Melasma
If you have melasma, it may never fully go away with treatment, and often will require re-treatments throughout the years, Dr. Papantoniou said. "Melasma will tend to reoccur with sun exposure so careful practices must be followed daily."
The Bottom Line on Skin Lightening Treatments That Work
There are great topical solutions and clinical treatments that really work to treat skin hyperpigmentation, Dr. Papantoniou said.
"It is best to start with lease invasive treatments first such as lightening creams and chemical peels," she advised. "If adequate response is not seen then it may be time to try a laser treatment. And make sure to always wear photoprotection and sunscreen for best results."
Skin lightening is popular and effective, especially when supervised by a dermatologist, Dr. Lain added. "Treatment options are plentiful, and can be personalized to the skin type and budget while taking into account lifestyle and skin health."
Was this article helpful? Read more we've written on related topics: