2019 Guide to Streaming Video Services: How to Find the Best Subscription
There are dozens of video streaming services available, and if you're not careful, you can spend far more than on your previous cable bill. This guide will walk you through what's available and how to choose the best one.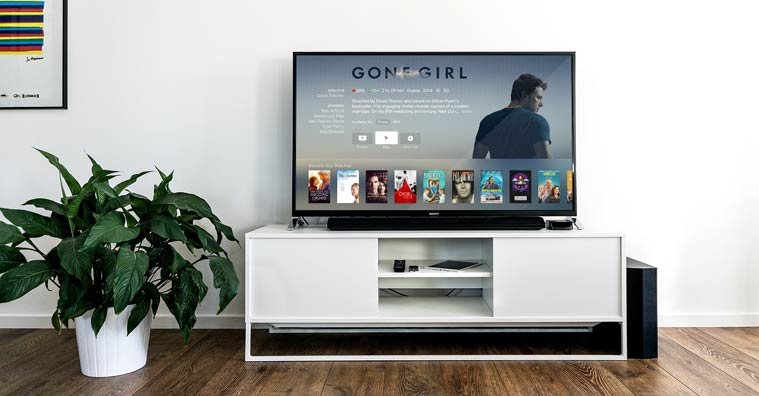 A few short years ago, canceling a cable subscription and opting to stream your content instead was a fairly radical concept. Sure, you'd likely save some money, but you'd almost certainly have to make colossal programming sacrifices.
Not today, though. As the video streaming market has matured, a large—and ever-increasing—number of services exist that can help customers cut the cord and still maintain access to the programming they enjoy most.
In fact, the 2018 PwC Entertainment & Media Outlook report indicates the streaming video industry will generate $20.1 billion in revenue this year, which represents a growth of 15.2% over the previous year. By 2022, the market segment is expected to increase to $30.6 billion.
All of which is a large reason why Variety's Todd Spangler reports that the number of U.S. cord-cutters will reach 33 million in the year 2018, and will likely only increase in step with revenue for the foreseeable future.
The problem is there are so many services currently available that figuring out which ones you need, and which ones you can do without, can feel overwhelming. And if you're not careful, you can spend just as much—or more—on these subscriptions than you did before canceling cable.
The bottom line is that no single service will work for everyone, and there's no magic formula for choosing one.
However, this guide can help you quickly learn about each of the major (and not-so-major) players in the video streaming industry, so you can select the best options that most closely meet your individual needs and preferences.
What Is a Streaming Service and How Does It Work?
For the purposes of our discussion, 'streaming' references the continuous process of transmitting and playing back data at the same time. How does this happen?
In a nutshell, when you stream content from a website (using an app or an embedded video player like YouTube, for example), the data contained in the file bypasses the webpage's server and is sent directly to you in real time.
But, not all of this information is sent to you at once. Otherwise, a file (such as a movie) would be much too large and would lead to buffering and poor picture quality.
Instead, streaming services break this data down into very small pieces, which are sent to the video player in a steady flow.
Additionally, these media players receive information faster than they display it, providing a bit of leeway in case the flow of information slows. They also discard data after it's used, so no files are stored on the receiving device.
That's enough technical talk. Let's take an in-depth look at what each popular streaming service has to offer, and then use these details to help you make an informed decision.
Comparison of Popular Streaming Video Services
When you think about streaming content providers, the companies in this section are probably the first that pop into the minds of most consumers. In fact, one (or more) might be considered must-haves if you're cutting the cord, depending on your needs.
In general, these services will provide access to large amounts of all-around content suited to the broadest tastes (we'll talk about more niche-specific content later), including many movies and TV shows that you'll lose access to after canceling your cable subscription.
| Service | Price | The Ideal Subscriber |
| --- | --- | --- |
| Netflix | $7.99 - $13.99/mo | Someone who's looking for the most popular movies and TV shows in one place (and perhaps only one subscription), and who appreciates an easy-to-use interface. |
| Hulu | $7.99 - $43.99/mo; add-ons available | If you enjoy primetime content from major networks and studios, but also like to mix things up with some cable-only (Comedy Central, FX) and original programming. |
| Amazon Prime Video | $12.99/mo or $119/yr | A no-brainer if you're already a Prime member. Even if you're not, their huge selection of content could justify the cost of a subscription. |
| Sling TV | $25 - $40/mo; add-ons available | A solid contender if you're looking for cable-only staples—including sports—and a cloud-based DVR, without a cable subscription. The number of add-ons makes them one of the most customizable streaming services available. |
| YouTube TV | $40/mo; add-ons available | YouTube TV's 73 channels (including 12+ for sports), easy-to-use interface, and high-quality content make them another great option for a cable-like experience, but without a subscription. If you already have a YouTube Red account, the cost of upgrading might sting a bit less, since you'll still have access. And with six accounts per household, it could be ideal for larger families. |
| CBS All Access | $5.99 - $9.99/mo | It might be difficult to go wrong with this option if most of your favorite programming is on CBS, or if you enjoy watching live NFL games. |
| HBO Now | $14.99/mo | Another network-specific option that delivers the same high-quality experience as their programming, without a cable subscription. Just remember that you can't download content for later viewing. |
| PlayStation Vue | $44.99 - $79.99/mo; add-ons available | If you already own a PlayStation, transitioning to the Vue interface could be seamless. And if you want the most cable-like experience after cutting the cord, their extensive content library could also make you feel right at home. |
| DirecTV Now | $40 - $75/mo; add-ons available | Already a fan of DirecTV, but not necessarily their contract prices? Their NOW service could help you shave some money off your bill, while still giving you access to up to 125 channels and a Cloud DVR. |
| AT&T WatchTV | $15/mo | This brand new service might be ideal for those who already have an AT&T Unlimited & More plan. |
| Philo | $16 - $20/mo | Those who want access to live TV and streaming premium cable content, including unlimited recording, but are looking for an alternative to the "Big 10" above. |
1. Netflix
Price:
Basic – $7.99/mo for a single screen, SD service; Standard – $10.99/mo for HD content on up to 2 screens; Premium – $13.99/mo for Ultra HD service on up to four screens.
Upsides:
If you had to choose only one streaming service (fortunately, you don't!), Netflix might be a great starting point. Why?
Netflix provides unlimited access to a massive library of movies and TV shows, including modern hits, classics, and documentaries, as well as originals like "Orange is the New Black," "Stranger Things," and "Narcos."
On top of this, Netflix's interface is famously easy to use, whether accessed on a PC, tablet, smartphone, or Smart TV. Each account can contain up to five different profiles, giving household members the opportunity to save their favorites and receive custom recommendations.
Considering their combination of content selection, quality, ease of use, and affordability, Netflix is undeniably the current crown-holder in the streaming market. And there are no commercials!
Downsides:
There aren't many, depending on your perspective, of course.
Based on personal experience, if you're diligent, you can probably go through most of Netflix's relevant content in a few months' time.
Also, there are sometimes dry spells where new content releases are limited, although this seems to have become increasingly rare with their steady stream of original programming.
2. Hulu
Price:
$7.99/mo Limited Commercials; $11.99/mo No Commercials; Live TV $39.99/mo; Live TV w/no commercials $43.99/mo.
Enhanced Cloud DVR (up to 200 hours) and Unlimited Screens (in-home; on-the-go screens are limited to three) are an additional $14.99/mo, each, or both for $20. Regardless of the plan, you can add HBO ($14.99/mo), Cinemax ($9.99/mo), and Showtime ($8.99/mo).
Upsides:
While Netflix might have the widest overall selection of streaming content, Hulu is where most cord-cutters turn if they're looking for primetime content from networks and studios like ABC, CBS, 21st Century Fox, Disney, A&E, the CW, Fox, and NBC.
In addition, you'll find select content from cable channels like Comedy Central and FX, exclusive content like "The Mindy Project" and "The Handmaid's Tale," along with the entire "Seinfeld" and "Law and Order: SVU" libraries. It's also a great place for access to the BBC.
Regardless of the show, you'll often find that Hulu provides access to the entire season. If not, you can almost always watch three to five of the most recent episodes.
Their new Live TV service provides subscribers with access to more than 50 channels, including major networks, sports, news, kids, and cable selections. Basic accounts come with 50 hours of cloud-based DVR storage, with up to 200 hours available with the Enhanced Cloud upgrade (as well as the ability to fast-forward through recorded content).
Downsides:
As reported by customers, perhaps one of the most significant disadvantages is that Hulu's interface is a bit bloated and confusing. The company continues to make improvements, but it can feel clunkier than some of the major competitors.
Also, you'll have to pay $12 per month to avoid commercials (or, $44/mo with the Live TV plan).
3. Amazon Prime Instant Video
Price: Amazon's streaming video service is included with your Prime subscription, which costs $12.99/mo or $119 if you decide to pay annually.
Upsides:
For this price, (in addition to music streaming, photo storage, library books, and free two-day shipping on eligible orders), you'll gain access to an extensive catalog of TV shows and movies, as well as quality original shows like "Transparent" and "Mozart in the Jungle."
And because of their partnership with Viacom, Amazon Prime is arguably the best streaming service for kids content. Additional perks include 4K HDR streaming and offline viewing capabilities.
Downsides:
On the other hand, similar to Netflix, Amazon Prime doesn't have a reputation among customers for adding videos frequently, and many report feeling that the interface isn't intuitive.
4. Sling TV
Price:
Orange $25/mo (one screen at a time, 29 channels); Blue $40/mo (up to three screens at a time, 41 channels).
You can add Cloud DVR and Extras like Comedy, Kids, News, Lifestyle, Hollywood, Sports, etc. for an additional $5/mo, as well as HBO ($15/mo), Cinemax ($10/mo), STARZ ($9/mo), and SHOWTIME ($10/mo). Dozens of misc. add-ons are priced between $3 and $10/mo.
Regional packages: Mexico, South America, Cuba/Dominican Republic, Central America, Spain are $10/mo.
Upsides:
Looking for to regain access to some of the most popular cable-only channels after cutting the cord, like HGTV, TBS, the Food Network, CNN, AMC, and TNT, all in one spot? What about sports from ESPN, NFL RedZone, and the Pac-12 Networks?
If so, Sling Television might have your number. In fact, if you're a sports fan but are looking to ditch your cable bill, while retaining access to some of the most popular premium channels, then Sling TV might be a no-brainer.
The sheer number of add-ons also allows subscribers to customize their streaming content perhaps more so than any other service, and there's some content available that you can't get anywhere else other than a cable provider. This doesn't mean it's not without its problems, though.
Downsides:
For example, if you choose the Orange service, you can only watch Sling TV on one device at a time. And with both services, you'll watch all the same commercials as you would with regular cable TV.
Furthermore, Sling TV is owned by DISH, so even though you might no longer have a cable subscription, you'll still provide financial support to an industry giant. There's no right answer here; we're just letting you know.
Finally, Sling TV's add-ons can be a double-edged sword. While they provide a great deal of programming flexibility, considering the $25 price for a base plan, you can easily reach the same (or higher) cost as a basic cable package.
5. YouTube TV
Price:
$40/mo. Add-ons include: AMC Premiere ($5/mo), CurosityStream ($3/mo), Fox Soccer Plus ($15/mo), SHOWTIME ($11/mo), Shudder ($5/mo), STARZ ($9/mo), and Sundance Now ($7/mo).
You can access the service via an app, website, and by streaming to TVs via Google Chromecast, Chromecast built-in TVs, Android TVs, and Apple Airplay.
Upsides:
Subscribers gain access to a whole lot of streaming content with YouTube TV, including 73 networks and channels—including more than a dozen related to sports. YouTube backs it, so customers often report the interface and content is of great quality and easy to navigate.
Subscribers get access to unlimited cloud DVR recording (no storage limit), which they can record and stream to up to six users per account. You'll also get YouTube Red content.
Downsides:
YouTube TV isn't cheap. In fact, it's one of the most expensive monthly streaming subscriptions on this list.
It's also not available in all areas, although you can quickly find out by entering your zip code on their homepage.
6. CBS All Access
Price:
$5.99/mo ($59.99/yr) for limited commercials; $9.99/mo ($99.99/yr) for commercial-free service.
Upsides:
For a relatively inexpensive price, you'll gain on-demand access to over 10,000 CBS episodes, which can be viewed across many different devices. This includes current and past seasons of favorites like NCIS, Madam Secretary, The Young and the Restless, and The Big Bang Theory, to name just a few.
Depending on your location, CBS All Access allows you to watch local live TV broadcasts on all devices, including sports. NFL games broadcast in your local market on CBS are also available, including Thursday Night Football, along with pregame and halftime coverage.
And if you're a commercial-free subscriber, you can download videos and play them offline.
Downsides:
Despite its competitive price, perhaps the biggest potential drawback is that CBS All Access limits subscribers to programming from a single network.
7. HBO Now
Price:
$14.99/mo.
Upsides:
The HBO Go service is freely available to existing HBO subscribers.
But, if you're looking for access to the same content without a cable subscription, HBO Now delivers every one of the network's hit series to subscribers, including movies, award-winning originals, talk shows, specials, documentaries, major sporting events, and comedies.
You can access this content across all devices, including smartphones, tablets, computers, and TVs, there are zero ads, and the interface is high-quality.
Downsides:
Despite the quality of their content, an HBO Now subscription isn't inexpensive for single-network streaming. Subscribers still can't view their favorite content offline, either, which could present an issue if you travel frequently.
8. PlayStation Vue
Price: With PlayStation Vue, you'll have four different membership options:
Access: $44.99/mo – 48 channels, including ESPN and the Disney Channel
Core: $49.99/mo – 67 channels, including the NFL Network, ESPN U, and ESPNews
Elite: $59.99/mo – 88 channels, including NFL Network, EPIX Hits, and Machinima
Ultra: $79.99/mo – All 88 channels with Elite, in addition to HBO and Showtime
In addition to each base membership, the following add-ons are available: Sports Pack: $10/mo, FX+: $5.99/mo, Epix Hits: $3.99/mo, and Espanol pack: $4.99/mo.
Upsides:
Outside of SlingTV, PlayStation Vue is perhaps the closest you'll get to a cable subscription—including elusive sports—after cutting the cord, but without worrying about annual contracts.
If you own a PlayStation console and use it frequently, it might work as a smooth transition to a cable-free entertainment experience. You can also stream content to iPads and Sony Smart TVs.
Downsides:
Clearly, you can see Playstation Vue offers a lot of channels, but you'll certainly pay for the convenience. In fact, their Ultra plan price can easily near that of a basic cable subscription.
The prices above also represent a substantial increase that took effect in July 2018, which could sting when renewal time comes around for existing subscribers.
9. DirecTV Now
Price: DirecTV Now offers four different packages:
Live a Little: $40/mo – 65+ channels, including major networks and premium channels like ESPN, CNN, Cartoon Network, MTV, HGTV, TBS, etc.
Todo Y Mas: $45/mo – 90+ channels, primarily those focused on Spanish-language streaming content
Just Right: $55/mo – 85+ channels, including Cooking Channel, ESPN U, IFC, etc.
Go Big: $65/mo – 105+ channels, including FS2, BBC World News, Olympic Channel, Discovery Family, etc.
Gotta Have It: $75/mo – 125+ channels, including Boomerang, the STARZ suite, and Univision HDN
Add-ons include HBO and Cinemax for $5/mo, each, and SHOWTIME and STARZ for $8/mo, each.
Upsides:
Allows you to stream more than 125 channels with some plans, and they recently launched their True Cloud DVR, which is technically still in beta mode as of this writing.
Downsides:
While it's less expensive than a traditional cable subscription, DirecTV Now's Gotta Have It package isn't far off. Furthermore, their DVR only allows 20 hours of recording time.
Also, customers are locked into a specific set of channels, so even if you upgrade from one package to another and gain access to dozens of additional channels, you might only watch a handful regularly.
Finally, past customers often reported glitches, although the service's interface was recently overhauled in May 2018.
10. AT&T WatchTV
Price:
$15/mo.
Upsides: Provides subscribers with access to 30+ channels and 15,000 on-demand movies and shows, which they can stream from just about any device.
Plus, if you're already an AT&T Unlimited & More plan member, you might currently have free access.
Downsides:
WatchTV was recently launched in July 2018, so we'll have to take a wait-and-see approach as subscriber feedback starts rolling in, and we find out if they have staying power up against some of the more ingrained services.
11. Philo
Price:
$16/mo for 40 channels; $20/mo for 49 channels.
Upsides:
Admittedly, some might classify Philo as a niche streaming service based on their currently small market share. But, the fact that they provide access to live TV and a variety of premium cable networks without a subscription makes them more similar to the "Big 10" above.
These channels include A&E, Comedy Central, Food Network, HGTV, MTV, Nickelodeon (and Nick Jr.), TLC, the Travel Channel, and VH1, to name just a few.
Subscribers can watch content anywhere on up to three devices at the same time, as well as record and store unlimited content for up to 30 days.
Comparison of Popular Pay-Per-View Streaming Services
Compared to the streaming services we just covered, which provide access to a variety of content for a monthly fee, the ones in this section focus more on pay-per-view content.
As a result, if you're a movie buff and you're looking to cut the cord, then you'll definitely want to familiarize yourself with these services. They're also indispensable for past seasons of cable-only programming.
Pro tip: Since you'll pay $4+ for a lot of this content, you might initially balk at the thought. After all, the idea after canceling your cable subscription is to save money, right? Well, a 2015 TIME article might help put things into perspective:
"For the amount you'd save by switching from cable to just Internet service (about $900 a year), you can pick up 30 seasons of TV for $30 each. Assuming these are all 45-minute shows with 22 episodes, that's almost 500 hours of content."
1. Amazon Rent or Buy Video
Price: $4 - $7 for HD rentals; $5 - $20+ for purchases.
Like Amazon's Prime service, their pay-per-view Rent or Buy section is chock full of recent movies and TV series, along with new releases and older titles across a variety of genres, including documentaries, independent, kids, originals, action and adventure, science fiction, and comedy.
2. Apple iTunes
Price: $4 - $6 for HD movie rentals; $10-$20+ for movie purchases; $3+ for TV episodes.
In terms of selection (112,000+ movies and 300,000+ TV shows), new additions, and pricing, iTunes is a lot like Amazon Video, although their organization and ease of access across iDevices are especially appealing if you own one.
Another attractive feature of iTunes is that up to six people can access each other's purchases, including 4K HDR content.
3. Google Play
Price: $3 - $5 for HD movie rentals; $8+ for movie purchases. $2 for TV episode purchases; seasons cost $9+.
On the other hand, if you're an Android user, Google Play delivers a solid selection of recent and older movies, in addition to current TV shows (some as soon as one day after they air), not to mention music, books, publications, and apps.
Then, your content is organized and easily accessible across all your devices, including smartphones and tablets.
4. FandangoNow (formerly known as M-GO)
Price: $2-$7 for HD movie rentals; $5 - $20+ for purchases.
With 70,000+ movies and TV shows, FandangoNow certainly has a hefty selection of content, including new releases and classics. And regardless of the device you own, you should be able to stream content from the service.
Smartphones and tablets will need to use the Android or iDevice app to do so, although both versions seemed to come with mostly positive online customer feedback among more than one million iTunes and Google Play users, as of this writing.
5. Vudu
Price: Featured titles are free, with ads; $5 - $6 for HD/HDX/4K rentals; $6.99+ for purchases.
Vudu has an extensive selection of content, including tons of new releases—many of which are available as special editions with bonus features—in Ultra HD. You can even gain access to more than 5,000 movies and TV shows without paying a dime.
Walmart took ownership of the company in 2010, so one of their other unique benefits is that many digital movie purchases also come with physical discs, and vice-versa; purchase an eligible movie or TV show at a retail location or through their site, and Vudu's InstaWatch feature allows you to watch instantly on your device.
You can also link Vudu with your Walmart or Movies Anywhere accounts.
6. Vimeo on Demand
Price: Rentals $0.99 - $7.99; purchases $1.99 - $30+.
While you might be more familiar with Vimeo as a free video hosting service (similar to YouTube—more soon), their On Demand service allows you to "purchase high-quality videos directly from the people who make them."
In fact, we're told that artists receive 90% of the revenue from each purchase, after transaction costs.
Because of this approach, most of what you'll find on Vimeo on Demand are independent films, although the majority seem high quality and well produced, and span a variety of genres to match different interests.
Comparison of Niche Streaming Services
Every service we've covered up to this point might be considered the "big hitters" in the streaming content industry. Between them, they make up the lion's share of the market.
However, there are a ton of smaller niche services that might not necessarily work as a standalone option after cutting the cord, but they could help round out your entertainment experience—and often for not a whole lot of money.
| Service | Price | The Ideal Subscriber |
| --- | --- | --- |
| Acorn TV | $4.99/mo; $49.99/yr | Those who enjoy British programming. |
| AMC Premiere | $4.99/mo | If you're already an AMC subscriber and want to upgrade your experience. |
| Boomerang | $4.99/mo; $39.96/yr | Classic cartoon aficionados; especially family-friendly Hanna-Barbera full-length episodes and movies. |
| Brown Sugar | $3.99/mo | Classic urban movie fans. |
| Crackle (Sony) | Free | Those who want access to high-quality, popular streaming content from Sony, without having to hand over their hard-earned money. And, without viewing limits. |
| CrunchyRoll | $6.95/mo | You're passionate about anime and manga. You also place a big emphasis on immediate availability after airing in Japan. |
| CuriosityStream | Plans start at $2.99/mo or $19.99/yr | You enjoy exploring the world through high-quality documentaries and series. |
| Disney Play | Pending | Disney fans, who will no longer have access to much of this content on Netflix after 2018. |
| DC Universe | $7.99/mo; $74.99/yr | DC fans. |
| ESPN+ | $4.99/mo | If ESPN is a must-have, and you don't already stream its content from another provider. |
| Fandor | $5.99/mo; $59.99/yr | According to TechHive, it's a must-have for "serious film buffs." |
| FilmStruck | $6.99 - $10.99/mo | Fans of the Criterion Collection and classics from TCM Select |
| FuboTV and Fubo Extra | $17.99 - $44.99/mo; add-ons available | Subscribers looking for a cable-like experience, including many popular sports channels, but without ESPN. |
| Funimation | $5.99/mo | If you enjoy subtitled anime and also appreciate having access to an online shop. |
| Funny or Die | Free | Comedy fans who want good quality content without paying for it. |
| Mubi | $8.99/mo | Cult, classic, independent, and award-winning film fans who appreciate savoring content more than the biggest library. |
| Snag Films | Free | If you want an easy-to-use app that delivers access to free, high-quality streaming content. |
| STARZ | $8.99/mo | STARZ fans. |
| Twitch | Free - $24.99/mo | Video game enthusiasts. |
| Vevo | Free | If you want streaming music for free. |
| YouTube / YouTube Premium | Free - $11.99/mo | Upgrade to YouTube Premium if you're a frequent viewer, but have grown tired of the advertisements. |
1. Acorn TV
Price: $4.99/mo or $49.99 per year.
If you're always in need of a British mystery, drama, documentary, or comedy fix—whether new programming or classics, then Acorn TV definitely should be on your radar. You'll even find exclusives, all of which is commercial-free.
Acorn TV's thousands of hours of content is viewable in SD, while HD is offered when available, and on devices like Roku, Apple TV, iPhone, and iPad; via the web, and on Samsung Smart TV and Amazon Fire TV.
2. AMC Premiere
Price: $4.99/mo.
Technically, this one's not a channel, per se. Instead, the company describes it as "a premium upgrade" only available to "customers who have the AMC channel through over 400 different cable, satellite, pay TV providers," or a streaming provider. YouTube TV is an example of the latter.
For the money, they tell us you'll "enjoy current seasons of your favorite AMC shows ad-free, on demand, available at the same time as, and sometimes even earlier than, live TV."
AMC Premiere is accessed via the AMC app and compatible with iOS devices, Android mobile devices, Apple TV, and Amazon Fire TV.
3. Boomerang
Price: $4.99/mo; $39.96/yr.
This Time Warner company promises to deliver access to full episodes and movies featuring just about every old-school cartoon character, including those from Scooby-Doo, Looney Tunes, Smurfs, Yogi Bear, Tom & Jerry, The Flintstones, and other Hanna-Barbera classics.
Everything's family-friendly, ad-free, and accessible on most of your favorite devices, including TVs, tablets, smartphones, and computers.
4. Brown Sugar
Price: $3.99/mo
Advertised as featuring "the largest collection of classic urban movies, un-cut, and commercial-free," including films like "Coffy and Dolemite" and "hit shows like Saints and Sinners."
5. Crackle (Sony)
Price: Free.
While Crackle's content might align it more closely with the pay-per-view services we discussed earlier, it doesn't quite fit because it's completely free. Just register and start watching many of the latest movies, popular TV series, and even originals.
However, because it's free, perhaps the most significant drawback reported by subscribers is the number of commercials you'll experience when enjoying Crackle (including Jerry Seinfeld's "Comedians in Cars Getting Coffee").
Another potentially important factor to keep in mind is that you'll find only Sony-owned content available, although it's changed out on a regular basis (according to frequent customer feedback we encountered during our research, some might say a little too frequently).
The good news is that there's no limit to the amount of content you can watch with Crackle, you can stream it on all your favorite devices, and you can sign up for alerts, receive recommendations based on your viewing history, and save your favorites.
6. CrunchyRoll
Price: $6.95/mo.
An ad-free streaming service that simulcasts anime and manga from Japan, delivering it to subscribers as soon as one hour after it's broadcast. Everything's ad-free, HD, and available on most devices.
7. CuriosityStream
Price: Plans start at $2.99/mo or $19.99/yr.
Created by the founder of the Discovery Channel, CuriosityStream specializes in award-winning documentaries, along with exclusive and original features and series that take deep dives into topics like "science, space, technology, nature, history, and health."
More than 1,800 are available on your favorite mobile devices, tablets, computers, and TVs.
8. Disney Direct-to-Consumer (aka Disney Play)
At this point, there's more we don't know about this as-yet-unnamed service than what we do, although sites like CNET, the New York Times, and TechRadar report it's in direct response to Disney's split from Netflix at the end of 2018. Stay tuned for more.
9. DC Universe
Price: $7.99/mo; $74.99/yr.
Another coming-soon streaming service, DC Universe will provide unlimited access to original DC series (new episodes available weekly), animated movies, legendary hits, TV classics, modern and classic comics viewed via a "world-class digital comic reader," and members-only merchandise.
Subscribers can also connect with the DC community and win premium rewards across all iOS and Android devices, desktops, Roku, Apple TV, Android TV, and Google Chromecast devices.
10. ESPN+
Price: $4.99/mo.
ESPN+ streams a selection of live, regular season MLB, MLS, and NHL games; PGA TOUR golf, top rank boxing, and Grand Slam tennis events, ESPN originals, and exclusive studio programs and original shows to subscribers. You can stream this anywhere in the US at any time, and also pause and rewind live games and gain access to on-demand full-game replays.
Just keep in mind that if you already have access to ESPN's programming through another service, that this will likely duplicate a good deal of it.
11. Fandor
Price: $5.99 per month, or $59.99 per year.
Fandor might be most well known for their documentaries, although the streaming service also provides access to other genres like action/adventure, comedy, drama, horror, LGBTQ, avant-garde, cult, fantasy, and silent. New titles are added weekly.
This content can be watched on many different devices, including Roku, Mac, PC, Chromecast, and other mobile devices and tablets. Half of all purchases go to support filmmakers and providers.
12. FilmStruck
Price: $6.99 - $10.99/mo.
FilmStruck tells us they're the "exclusive streaming home of the Criterion Collection and classics from TCM Select," including "critically acclaimed films and iconic movies from the Golden Age of Hollywood."
Additional features include "exclusive introductions, rare archival TCM content, and bonus material." All content featured on FilmStruck is commercial-free.
13. FuboTV and Fubo Extra
Price: $17.99 - $44.99/mo; add-ons priced between $4.99 and $14.99/mo.
FuboTV provides subscribers with access to anywhere between five and more than 100 TV channels, depending on the package.
These include many popular premium cable channels like the DIY Network, A&E, Bravo, HGTV, and SyFy, as well as sports stations like NBA TV, PAC 12 Network, and Big Ten Network (you'll notice no ESPN channels are listed).
14. Funimation
Price: $5.99/mo.
Another anime-centric streaming service that allows you to view hundreds of ad-free, English dubbed programming, including favorites like Dragon Ball Z, One Piece, Cowboy Bebop, and Attack on Titan.
Their shop also sells an extensive line of products, including accessories, figures and collectibles, apparel, and toys and games.
15. Funny or Die
Price: Free
Created by Will Ferrell and Adam McKay in 2007, Funny or Die has grown into a "full-service comedy studio" that's created a variety of short, long-form specials, and series.
While Funny or Die might be considered one of the premier streaming comedy sites, most of their content involves shorter clips that aren't very binge-friendly. Many users reported that their content is refreshed infrequently.
But if you're looking for a laugh, you're sure to find one at Funny or Die, without paying a penny.
16. Mubi
Price: $8.99/mo.
A hand-picked selection of the best cult, classic, independent, and award-winning films from around the world. A new one is introduced each day and subscribers will have 30 days to view.
Mubi's content is accessible anywhere and everywhere on up to five devices (although only on two screens at the same time), whether streamed directly or downloaded and watched later. You can also utilize using Google cast and Airplay.
17. SnagFilms
Price: Free.
At just 2,000 movies, TV shows, documentaries, and original comedy shorts, SnagFilms' library might be considered slim compared to many of its competitors, although most of their content can be streamed in 720p and 1080p (no subtitles available). They also promise to add new content every month.
However, it doesn't appear you'll encounter as many commercials as some of the larger streaming services, and you'll always receive recommendations based on the content you've already watched. Many customers reported the service's app is easy to use as well.
18. STARZ
Price: $8.99/mo.
Subscribers can stream or download an unlimited amount of STARZ programming to their mobile device, TV, or browser.
19. Twitch
Price: Free for Amazon Prime subscribers; additional memberships available for $4.99 - $24.99/mo.
Twitch gives subscribers the opportunity to watch thousands of gaming video streams from other users, without being required to own their own system. Most of these are recorded, although you can watch live streams for some of the site's top users.
In addition, you'll find talk shows with expert feedback and commentary, real-time interaction with hosts, and a huge variety of content.
Additional subscriber perks include "chat privileges, emoticons, badges, and more. Prime Video members receive access to the free Twitch channel subscription once their paid membership to Prime Video begins."
20. Vevo
Price: Free
Enjoy music videos? If so, there's perhaps no better place to visit than Vevo (their library is limited to content from Universal Music Group and Sony Music Entertainment).
In fact, it's the only dedicated music video streaming service in existence.
On the one hand, some users report clunky navigation and a hip-hop-centric library, although many liked that the service provides the opportunity to follow different documentary series, watch a live video stream, and learn about up-and-coming artists.
21. YouTube & YouTube Premium
Price: Free / $11.99/mo.
Most of us are familiar with YouTube, the service with more than a billion users, hundreds of millions of hours of video, and availability in 88+ countries.
Their Premium service provides access to all of the same content, in addition to ad-free viewing, both offline and in the background, streaming music, and the ability to watch new and original series and movies.
Because of nature of YouTube's content, there can be huge discrepancies in quality, as well as appropriateness, so it might not be an ideal place for young children—at least not without adult supervision.
» See More: How to Keep Your Kids Safe on YouTube
Alright, now that we've covered some of the largest (and not so large) streaming services around, how can you make sense of it all and find the content you want to watch?
How to Build Your Ideal Streaming Setup
As you might imagine based on everything we've covered so far, Chris Brantner, founder and Editor in Chief of Streaming Observer, points out that "choosing a streaming video service can be tricky. Each has its own quirks, and it's own programming deals. So, cobbling together your preferred streaming setup can be
difficult."
On the upside, he emphasizes that this breadth of choice allows customers to completely personalize their online streaming experience, step-by-step:
Step 1: Figure Out What You Want to Watch
First? "Identify the programming and channels you'd like to watch," Chris says.
You'll also need to decide if live content is a requirement. This will determine where you stand regarding services like Netflix or Amazon Prime, which offer on-demand content and are typically less expensive, compared to live streaming services like Sling TV or DIRECTV NOW that might increase your budget somewhat.
To help with this the process, Holly Zink, tech expert for the Digital Addicts blog, recommends listing services in order from must-have to least important. And "if more than one person is going to use the service," she emphasizes, "make sure you take their needs into consideration" as well.
Pro tip: Services known as 'streaming search engines' like JustWatch, CanIStream.it, and FlixFinder can help you find what's streaming on all of the most popular providers. If necessary, you can also find hundreds of sites and apps that specialize in just one provider, such as Netflix, HULU, etc.
Other considerations that can impact which services best meet your needs?
The service's existing content library, along with how often content is refreshed,

The type(s) of device(s) you plan to enjoy your content from (e.g., PC, smartphone, tablet, set-top box, standalone TV, etc.),

The type of content you're looking to access (e.g., sports (and what type), documentaries, comedy, independent, new blockbuster releases, major network shows, etc.), and

Your consumption habits (do you only enjoy programming every few days, or do you binge watch every weekend?).
Step 2: Determine What You'll Pay
Holly points out, "Having a budget is key when looking into video streaming services. Ask yourself: What are you willing to pay per month? Also: Are you splitting the bill with anyone?"
Along these same lines, according to Mandi Woodruff, personal finance expert and Executive Editor of MagnifyMoney's Fine Print Blog:
"Sharing online streaming subscriptions can be a smart, simple way to save on the cost of at-home entertainment. If you've got a couple of roommates who can split the bill, you could actually only be out of pocket a few bucks a month for unlimited access to Netflix's catalog."
Remember, if your goal is to save money by canceling your cable subscription, the cost of these streaming services can quickly add up.
Pro tip: If you need some cold, hard numbers to help make a more informed decision, check out this calculator that shows you what it would cost to get all of your TV online.
After you've used a budget to narrow down your options, Chris recommends taking advantage of multiple free trials. This will allow you to test your shortlisted services and see which ones best meet your needs, before making a financial commitment.
"There's no risk in doing so, and that way you aren't playing guessing games or settling for a service that isn't quite right for you," he advises.
Step 3: Maintain Realistic Expectations
Finally, Chris warns that it's a possibility you might find "that no one service has everything you need. In which case, you may have to make some compromises." The process could also take some trial and error before landing on your perfect streaming video combo.
To maximize your chances of success, Digital Addicts tech expert Holly Zink recommend focusing on services that offer the most channel add-ons, which could give you the most flexibility.
She also emphasizes that you'll want to make sure any service you're considering is compatible with the devices you own. "Otherwise, you're just wasting your money and time."
Ultimately, the exact combination of streaming services that will meet your needs is based on dozens of different factors. However, based on everything you've learned here, you should have the information you need to take a step in the right direction.
» See Also: How I Cut the Cord and Keep TV, Internet, and Cell Phone Bills Under $150