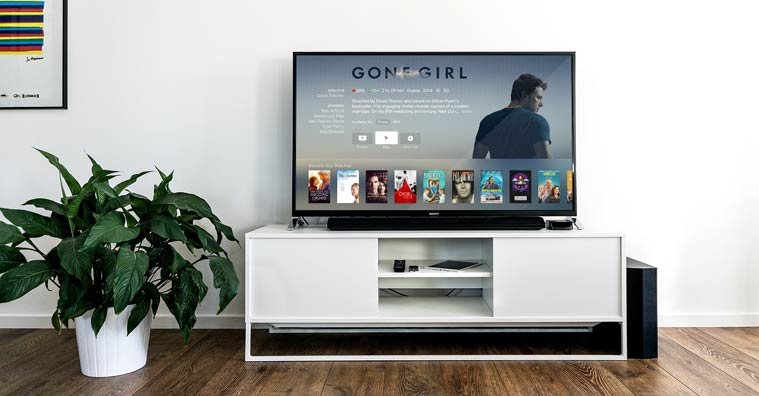 You want out of your cable contract.
After all, according to a recent Fortune article, the average 2016 monthly cable bill rests somewhere around $103, which is an increase of more than 40% in the past five years alone.
And despite gaining access to an average of 190 channels for this price, most of us don't regularly watch more than 17. In other words, dollar-for-dollar, we're realizing that cable offers very little value for the money.
What can we do, though? In response, we're cutting the cord in droves. We're going cable-free, saying goodbye to contracts, and spending our hard-earned money on only the content we want.
But how can you find the streaming video service that's right for you? What considerations should you keep in mind? How can you find interesting shows? Are there any other ways to save money on your subscriptions?
You have questions, and we're here to help you make some more informed decisions. So, to kick things off, let's quickly define what we're talking about.
What Is a Streaming Service? How Does It Work?
For the purposes of our discussion, 'streaming' references continuously playing back data that's simultaneously being transmitted. How does this occur?
In a nutshell, when you stream content from a website (using an App or an embedded video player like YouTube, for example), the data contained in the file bypasses the webpage's server and is sent directly to you in real time.
But not all of this information is sent to you at once. Otherwise, a file (such as a movie) would be too large and would lead to buffering and poor picture quality.
Instead, streaming services break this data down into very small pieces, which are sent to the video player in a steady flow.
Additionally, these media players receive information faster than they display it, providing a bit of leeway in case the flow of information slows. They also discard data after it's used, so no files are stored on the receiving device.
That's enough technical talk. Now, let's get to why you're here; to discuss the nitty-gritty details about what each popular streaming service has to offer.
Guide to Streaming Video Services
When you think about streaming content providers, the companies in this section are probably the first that pop into the minds of most consumers. In fact, one (or more) might be considered must-haves if you're cutting the cord.
In general, these services will provide access to large amounts of all-around content suited to the broadest tastes (we'll talk about more niche-specific content later), including many movies and TV shows that you'll lose access to after cancelling your cable subscription.
1. Netflix
Price: $7.99/mo for a single screen, SD service; $9.99/mo for HD content on up to 2 screens; $11.99/mo for Ultra-HD service on up to four screens.
If you had to choose only one streaming service (fortunately you don't!), Netflix might be a great starting point. Why?
Netflix provides unlimited access to a massive library of movies and TV shows, including modern hits, classics, and documentaries, as well as originals like "Orange is the New Black," "House of Cards," "Stranger Things," and "Narcos."
On top of this, Netflix's interface is famously easy to use, whether accessed on a PC, tablet, smartphone, or Smart TV. Each account can contain up to five different profiles, giving household members the opportunity to save their favorites and received custom recommendations.
Bottom line: Regarding selection and quality, Netflix is undeniably the current crown-holder in the streaming market.
The downsides? There aren't many, depending on your perspective, of course.
Based on personal experience, if you're diligent, you can probably go through most of Netflix's relevant content in a few months' time. Also, there can sometimes be dry spells where new content releases are limited, although this seems to have become increasingly rare with their steady stream of original programming.
2. Hulu
Price: $7.99/mo Limited Commercials; $11.99/mo No Commercials; SHOWTIME additional $10.99/mo; Live TV $39.99/mo; Live TV w/no commercials $43.99/mo. Enhanced Cloud DVR (up to 200 hours) and Unlimited Screens are an additional $14.99/mo, each.
While Netflix might have the widest overall selection of streaming content, Hulu is where most cord-cutters turn if they're looking for prime time content from networks and studios like ABC, CBS, 21st Century Fox, Disney, A&E, the CW, Fox, and NBC.
In addition, you'll find select content from cable channels like Comedy Central and FX, exclusive content like "The Mindy Project" and The Handmaid's Tale, along with the entire "Seinfeld" and Law and Order: SVU libraries. It's also a great place for access to the BBC.
Regardless of the show, you'll often find that Hulu provides access to the entire season. If not, you'll almost always be able to watch three to five of the most recent episodes.
Their new Live TV service provides subscribers with access to more than 50 channels, including major networks, sports, news, kids, and cable selections. Basic accounts have 50 hours of cloud-based DVR storage available, with SHOWTIME and Unlimited Screens upgrades offered.
As reported by customers, perhaps one the biggest downsides of Hulu Plus are that the interface is a bit bloated and confusing. Also, that you'll have to pay $12 per month to avoid commercials (or, $44/mo with the Live TV plan).
3. Amazon Prime Instant Video
Price: Amazon's Instant Video is included with your Prime subscription, which costs $10.99/mo or $99 per year
For this price, (in addition to music streaming, free two-day shipping on orders, and one free Kindle book each month), you'll gain access to a large catalogue of TV shows and movies, as well as quality original shows like Transparent and Mozart in the Jungle.
Although not specifically related to movies or TV, Prime members also gain access to unlimited music streaming and photo storage.
Pro tip: Because of their partnership with Viacom, Amazon Prime is arguably the best streaming service for kids content.
On the other hand, similar to Netflix, Amazon Prime doesn't have a reputation among customers for adding videos frequently.
4. Sling TV
Price: Orange $20/mo (one screen at a time); Blue $25/mo (up to three screens at a time). Add Cloud DVR and Extras like Comedy, Kids, News, Lifestyle, Hollywood, Regional, etc. for additional $5/mo. Sports, SHOWTIME, and Cinemax are priced at $10/mo, while HBO and STARZ are priced at $15/mo and $9/mo, respectively.
Looking for to regain access to some of the most popular cable-only channels after cutting the cord, like HGTV, TBS, the Food Network, CNN, AMC, and TNT, all in one spot?
What about sports from ESPN, NFL RedZone, and the Pac-12 Networks?
If so, Sling Television might have your number. In fact, it's one of the only ways to get ESPN without a cable subscription (we'll talk about another sports option later).
In fact, if you're a sports fan but are looking to ditch your cable bill, then Sling TV really is a no-brainer. This doesn't mean it's not without its problems, though.
For example, if you choose the Orange service, you can only watch Sling TV on one device at a time. And with both services, you'll be subject to all the same commercials like regular TV.
While they recently overhauled their app, one of the most common complaints among consumers is that it's cumbersome and not all that user-friendly. Along this same line, they've had a reputation for technical glitches, including during the 2015 Final Four, although much of this seems to have since been ironed out.
5. YouTube TV
Price: $35/mo; SHOWTIME and FOX Soccer Plus add-ons are $15/mo, each
Currently only available in five markets (Chicago, Los Angeles, New York City, Philadelphia, San Francisco Bay Area), YouTube TV is slated to provide subscribers access to 40+ channels from all four major networks, along with news, sports (including ESPN), and cable channels. You'll also be able to view YouTube Red content.
Unlike with Hulu Live TV, YouTube TV customers don't have a storage limit with their could DVR, and each household can have up to six accounts. The service can be accessed via an app, website, and streamed to TVs via Google Chromecast, Chromecast built-in TVs, Android TVs, and Apple Airplay.
6. CBS All Access
Price: $5.99/mo for limited commercials; $9.99/mo for commercial-free service
Here, you'll gain on-demand access to over 8,500 CBS episodes, which can be viewed across many different devices. This includes current and past seasons of favorites like NCIS, Madam Secretary, The Big Bang Theory, and more.
Depending on your location, CBS All Access promises to allow you to watch local live broadcasts on all devices, including sports. NFL games broadcast in your local market on CBS will also be available, including Thursday Night Football, along with pregame and halftime coverage.
Based on what we just discussed, here are some quick comparisons for easy reference:
| Service | Price | Pros | Cons |
| --- | --- | --- | --- |
| Netflix | $7.99-$11.99/mo | Most popular service. Vast library w/originals. Great interface. | New content dry spells. |
| Hulu | $7.99-$43.99/mo; add-ons available | Access to most major networks' programming. Refreshed frequently during regular season. Live TV subscription provides access to select channels. | Clunky interface. Major dry spells during summer. Commercials, unless you pay. |
| Amazon Prime Instant Video | $10.99/mo or $99 per year | Vast content library w/originals. Free w/Prime account. | New content dry spells. |
| Sling TV | $20-$40/mo; add-ons available | Sports! Also, access to many popular cable-only channels. Several different subscription packages. Cloud-based DVR. | Occasional technical glitches. Only one device at a time. Can spend a lot if you're not careful. |
| YouTube TV | $35/mo; SHOWTIME and FOX Soccer Plus add-ons are $15/mo | Offers access to 40+ channels—including sports—at a competitive price. No cloud DVR storage limits. Up to 6 accounts per household. | Potential programming holes. Limited device compatibility. There will be ads. |
| CBS All Access | $5.99-$9.99/mo | Access to 8,500+ programs, including live broadcasts. Sports | CBS-only content. No NFL coverage. Have to pay extra to avoid commercials. |
Pay-Per-View Streaming Services
Compared to the streaming services we just covered, which provide access to a variety of content for a monthly fee, the ones in this section focus more on pay-per-view content.
As a result, if you're a movie buff and you're looking to cut the cord, then you'll definitely want to be familiar with these services. They're also indispensable for past seasons of cable-only programming.
Pro tip: Since you'll be paying $4+ for a lot of this content, you might initially balk at the thought. After all, the idea is to save money, right? Well, a 2015 TIME article might help put things into perspective:
"For the amount you'd save by switching from cable to just Internet service (about $900 a year), you can pick up 30 seasons of TV for $30 each. Assuming these are all 45-minute shows with 22 episodes, that's almost 500 hours of content."
1. Amazon Video
Price: $4 to $7 for HD rentals
Like Amazon's Prime service, their pay-per-view section is chock full of recent movie and TV shows, along with new releases and older titles across a variety of genres, including documentaries, independent, kids, originals, action and adventure, science fiction, and comedy.
2. Apple iTunes
Price: $4-$6 for HD movie rentals; $10-$20+ for movie purchases; $3+ for TV episodes
In terms of selection (85,000+ movies and 300,000+ TV shows), new additions, and pricing, iTunes is a lot like Amazon Video, although their organization and ease of access across iDevices are especially appealing if you own one.
Another attractive feature of iTunes is that up to six people can access each other's purchases.
3. Google Play
Price: $3-$5 for HD movie rentals; $8+ for movie purchases. $2 for TV episode purchases; seasons cost $9+
On the other hand, if you're an Android user, Google Play delivers a solid selection of recent and older movies, in addition to recent TV shows (some as soon as one day after they air), not to mention music, books, publications, and apps.
Then, this content will be organized and made easily accessible across all your devices, including smartphones and tablets. You'll also have the ability to purchase a Starz subscription for $9 per month.
4. HBO Now
Price: $14.99/mo
With HBO Now, you'll be able to watch content from every hit HBO series, including movies, originals, specials, documentaries, major sporting events, and comedies—all without a cable subscription.
HBO Now features new movies, talk shows, and documentaries every week, which can be accessed across all devices, including smartphones, tablets, computers, and TVs.
While HBO was the first premium cable channel to create a streaming service, some of the larger competitors now features their own, including Showtime and Starz.
5. FandangoNow (formerly known as M-GO)
Price: $2-$7 for HD movie rentals; $10 - $20+ for purchases
With 400,000+ movies and TV shows, FandangoNow certainly has a hefty selection of content, including new releases and classics.
Regardless of the device you own, you should be able to stream content from FandangoNow, although the service appears to have prominent placement on Roku devices.
Smartphones and tablets will need to use the Android or iDevice app to stream content from FandangoNow, although both versions seemed to come with mostly positive online customer feedback as of this writing.
6. Vudu
Price: Featured titles free with ads; $5-$6 for HD/HDX rentals; $6.99+ for purchases
Flat out, Vudu has an extensive selection of content, including tons of new releases—many of which are available as special editions with bonus features—in Ultra HD.
Walmart owns the company, so one of their other unique benefits is that many digital movie purchases also come with physical discs, and vice-versa; purchasing an eligible movie or TV show at a retail location or through their site, and Vudu's InstaWatch feature allows you to watch instantly on your device.
Finally, the company's Disney Movies Anywhere feature provides subscribers with access to "eligible Disney, Disney-Pixar, Marvel and Star Wars movies across your favorite devices."
7. CinemaNow
Price: $3.99-$7.99 for HD movie rentals; $3+ for TV rentals and $10+ for complete seasons; $12-$20.99 for purchases
Regardless of your tastes, CinemaNow has a lot of content that's almost certain to match them, including movies, shows from cable channels like AMC, Fox, FX, TBS, HBO, and Showtime; as well as independent films, documentaries, classics, drama, horror, and romance.
One neat feature we like is that CinemaNow allows customers to filter search results by ranking, according to Rotten Tomatoes' Tomatometer. You can also filter by availability (buy or rent), format (HD or SD), rating (G, PG, PG-13, etc.), and year released.
8. Vimeo on Demand
Price: Rentals $0.99-$7.99; purchases $1.99-$30+
While you might be more familiar with Vimeo as a free video hosting service (similar to YouTube—more soon), their On Demand service allows you to "purchase high-quality videos directly from the people who make them."
In fact, we're told that artists receive 90% of the revenue from each purchase, after transaction costs.
Because of this approach, most of what you'll find on Vimeo on Demand are independent films, although the majority seem high quality and well produced and span a variety of genres.
Niche Streaming Services
Every service we've covered up to this point might be considered the "big hitters" in the streaming content industry. Between them, they likely make up 90% or more of the total market share.
However, there are a ton of smaller niche services that might help round out your entertainment experience after cutting the cord. Don't forget to check them out!
1. Acorn TV
Price: $4.99/mo or $49.99 per year.
If you're always in need of a British mystery, drama, documentary, or comedy fix—whether new programming or classics, then Acorn TV definitely should be on your radar. You'll even find exclusives, all of which is commercial-free.
Acorn TV's thousands of hours of content can be viewed in SD, while HD is offered when available. This content can be viewed on Roku, Apple TV, iPhone, and iPad devices; via the web, and on Samsung Smart TV and Amazon Fire TV.
2. Crackle
Price: Free
While Crackle's content focus might align it more closely with the pay-per-view services we discussed earlier, it doesn't quite fit because it's completely free. Just register and start watching many of the latest movies, popular TV series, and even originals.
However, because it's free, perhaps the biggest reported drawback to Crackle is the number of commercials you'll experience when watching movies, TV shows, and originals (including Jerry Seinfeld's Comedians in Cars Getting Coffee).
Since Sony owns Crackle, you'll find that only Sony-owned content is available, although it's changed out on a regular basis (according to frequent customer feedback we encountered during our research, some might say a little too frequently).
Speaking of which, many users have also noted that the content tends to be a little cheesy, although most of it you're probably familiar with.
The good news is that there's no limit to the amount of content you can watch with Crackle, it can be streamed on all your favorite devices, you can sign up for alerts, receive recommendations based on your viewing history, and save your favorites.
3. Fandor (documentaries)
Price: $10 per month, or $90 per year
Fandor might be most well known for their documentaries, although the streaming service also provides access to other genres like action/adventure, comedy, drama, horror, LGBTQ, avant-garde, cult, fantasy, and silent. New titles are added weekly.
This content can be watched on many different devices, including Roku, Mac, PC, Chromecast, and other mobile devices and tablets. Half of all purchases go to support filmmakers and providers.
Who might Fandor be best for? According to TechHive, it's a must-have for "serious film buffs."
4. Funny or Die
Price: Free
Created by Will Ferrell, Adam McKay, and Chris Henchy, Funny or Die focuses on independent, user-generated comedy from "up-and-coming comedians and regular users," as well as exclusive content that can be voted on by viewers.
While Funny or Die might be considered one of the premier streaming comedy sites, most of their content involves shorter clips that aren't very binge-friendly. Many users reported that their content is refreshed infrequently.
But if you're looking for a laugh, you're sure to find one at Funny or Die, without paying a penny.
5. Mubi
Price: $5.99/mo
Available on streaming media players, Smart TVs, Blu-ray players, game consoles, and smartphones and tablets, Mubi promises to deliver "cult, classic, independent, and award-winning films from around the globe."
You'll be able to watch this on up to five devices (although only on two screens at the same time), whether streamed directly or downloaded and watched later, and utilize using Google cast and Airplay.
Compared to many of the other services we've discussed so far, which focus on large content libraries, Mubi's experts pick a new film they love each day, and then give you a month to watch it.
This way, subscribers have access to 30 different films per month, which can be enjoyed anytime and anywhere.
6. PlayStation Vue
Price: With PlayStation Vue, you'll have four different membership options:
Access Slim: $29.99/mo – 45 channels, including ESPN and the Disney Channel
Core Slim: $34.99/mo – 60 channels, including the NFL Network, ESPN U, and ESPNews
Elite Slim: $44.99/mo – 90 channels, including NFL Network, EPIX Hits, and Machinima
Ultra Slim: $64.99/mo – All 90 channels found with Elite Slim, in addition to HBO and Showtime
Outside of SlingTV, Playstation Vue is the closest you'll get to a cable subscription—including ever-elusive sports—after cutting the cord. Clearly, you can see there are a lot of channels, but you'll certainly pay for the convenience.
And while you might initially think Playstation Vue is only available on Playstation consoles, keep in mind that can also stream to iPads and Sony Smart TVs.
Some add-on channels (Epix, HBO, Showtime, Cinemax, Espanol Pack, etc.) are available for an additional fee.
7. Seeso
Price: $3.99/mo
While Funny or Die focuses more on user-generated comedic content, Seeso provides access to not only mainstream shows like Saturday Night Live, The Tonight Show Starring Jimmy Fallon, and Late Night with Seth Myers, but also classics, British comedy, animation, uncensored stand-up, and originals.
This content can be streamed on most popular devices, including Roku, Apple TV, iOS and Android devices, through Amazon Video, and via a PC.
While some customers have reported that Seeso's interface can be overwhelming, we think the company provides a lot of usable features, such as the ability to preview a clip by rolling over different icons, create playlists, save videos to your favorites, and set parental controls.
8. SnagFilms
Price: Free
At just 10,000 movies, TV shows, documentaries, and original comedy shorts, SnagFilms' library might be considered slim compared to many of its competitors, although most of their content can be streamed in 720p and 1080p (no subtitles available). They also promise to add new content every month.
However, it doesn't appear you'll encounter as many commercials as some of the larger streaming services, and you'll always receive recommendations based on the content you've already watched. Many customers reported the service's app is easy to use as well.
9. Twitch
Price: Free for Amazon Prime subscribers, which costs which costs $10.99/mo or $99 per year
Twitch gives subscribers the opportunity watch thousands of gaming video streams from other users, without being required to own their own system. Most of these are recorded, although you can watch live streams for some of the site's top users.
In addition, you'll find talk shows with expert feedback and commentary, real-time interaction with hosts, and a huge variety of content.
On the downside, many users reported that these streams aren't high quality, and the site has a reputation for difficult navigation and a less-than-friendly community.
10. Vevo
Price: Free
Enjoy music videos? If so, there's perhaps no better place to visit than Vevo (their library is limited to content from Universal Music Group and Sony Music Entertainment).
In fact, it's the only dedicated music video streaming service in existence.
On the one hand, some users report clunky navigation and a hip-hop-centric library, although many liked that the service provides the opportunity to follow different documentary series, watch a live video stream, and learn about up-and-coming artists.
11. YouTube
With more than a billion users, hundreds of millions of hours of video, and availability in 88+ countries, YouTube is undeniably the leader in user-generated streaming videos. Here, you kind find just about anything you'd like.
However, because of nature of YouTube's content, there can be huge discrepancies in quality, as well as appropriateness, so it might not be an ideal place for young children—at least not without adult supervision.
More: How to Keep Your Kids Safe on YouTube
Alright, now that we've covered some of the largest (and not so large) streaming services around, how can you make sense of it all and find the content you want to watch?
How Can You Find Streaming Content That Interests You?
As a cable customer, after pressing just a few buttons on a remote, you had access to in-depth menus that could tell you when different programs were set to air and provide detailed descriptions of each episode.
The problem? Now that you're cable-free, the plethora of streaming services available means (among other things) that there isn't a centralized resource that can deliver this same level of information.
However, you might be able to get pretty close to achieving something similar with services (known as 'streaming search engines') like JustWatch, CanIStream.it, FlixFinder, and Fan TV (searches 44 different streaming providers). Many of these popular services also offer standalone apps.
Between these four, you should be able to find what's on all of the most popular streaming providers. If necessary, you can also find hundreds of sites and apps that specialize in just one provider, such as Netflix, HULU, etc.
Which of these is best for you? As with the services themselves, each streaming search engine comes with its own set of pros and cons. For example:
JustWatch allows you to browse for titles streamed from all the most popular services, provides viewer ratings, gives you the opportunity to save titles to a watchlist, and alerts you to price drops on rentals and purchases. There weren't a lot of consumer quibbles with JustWatch at the time of our research, although common complaints related to app functionality.

CanIStream.it is another free service that monitors streaming content (movies and TV), digital rentals, and purchases. Although, they only scan Netflix, Amazon Instant, Hulu, Crackle, YouTube, Epix, Xfinity Streampix, SnagFilms, Google Play, iTunes, VUDU, Sony Entertainment Network, Vimeo on Demand, and Fandor.

Similarly, FlixFinder monitored less than 19,000 titles at the time of our research, all of which were movies (no TV shows). Users can filter results by Tomatometer, MPAA rating, and year, but we found the user interface to be relatively clunky.

Fan TV provides access to more than one million movies and TV shows, whether through their site, or their Android and iPhone apps. Content is categorized by new releases, free options, new on Netflix and Hulu, originals, and featured.
How to choose the right option?
From a popularity perspective, JustWatch seemed to be one of the most downloaded and highest rated streaming search engine apps as of this writing (assuming this is one of your criteria). They also searched the widest number of services, and in our opinion, sported one of the cleanest interfaces and most organized search results.
Since all of these options are free, though, you won't have much more to lose than a little time for giving each one a try.
When It Comes to Streaming Services, Where Can You Go From Here?
Because saving money is often the primary goal for anyone saying "Sayonara!" to their cable bill, it might make sense to start your streaming service search from this perspective.
In other words, if your cable bill is $100 per month and—based on your budget—you're looking to looking to reduce it by 50% after cutting the cord, you'll need to be strategic about the different services you choose.
For example, even if you only chose the top three streaming content providers (Netflix, Hulu with Live TV, and Amazon Prime Instant), this could cost you as much as $67 per month.
In other words, these subscriptions can add up and equal (or surpass) what you're currently paying for cable, which is the exact opposite of what you're looking to achieve.
Pro tip: If you need some cold, hard numbers to help make a more informed decision, check out this calculator that shows you what it would cost to get all of your TV online.
Want another money-saving tip? According to Mandi Woodruff, personal finance expert and Executive Editor of MagnifyMoney's Fine Print Blog:
"Sharing online streaming subscriptions can be a smart, simple way to save on the cost of at-home entertainment. If you've got a couple of roommates who can split the bill, you could actually only be out of pocket a few bucks a month for unlimited access to Netflix's catalog."
Other considerations that can impact which services best meet your needs?
The service's existing content library, along with how often content is refreshed,

The type(s) of device(s) you plan to enjoy your content from (e.g. PC, smartphone, tablet, set-top box, standalone TV, etc.),

The type of content you're looking to access (e.g. sports (and what type), documentaries, comedy, independent, new blockbuster releases, major network shows, etc.), and

Your consumption habits (do you only enjoy programming every few days, or do you binge watch every weekend?).
Ultimately, the exact combination of streaming services that will meet your needs is based on dozens of different factors. However, based on everything you've learned here, you should have the information you need to take a step in the right direction.
What's your story? Talk about your experience with different streaming services by leaving a comment below.
See Also: How I Cut the Cord and Keep TV, Internet, and Cell Phone Bills Under $150