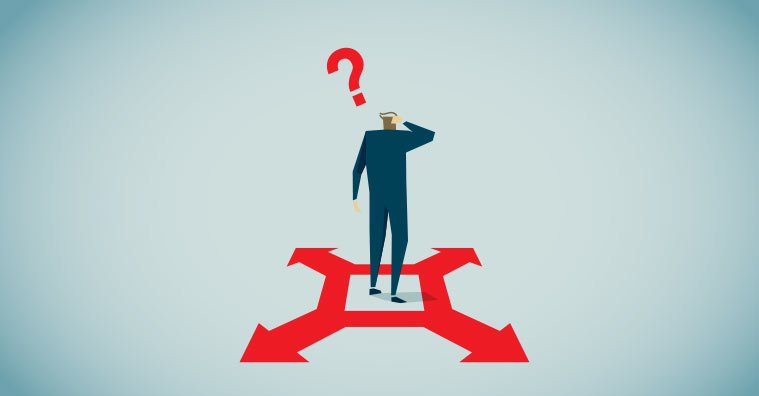 Federal student loans come in two forms: subsidized and unsubsidized.
The simplest explanation of the difference between the two types of loans is that the government will pay the interest on your subsidized loans while you're in school and they won't if you have unsubsidized loans.
However, to simplify the issue too much is to put yourself in jeopardy of making costly mistakes about your student loans.
It's important for you to understand all the nuances of these two loans not only so you can make the right decision about which student loans – if any – you should accept, but also so you can know how these loans will affect you down the road as well as the various details of each type of loan that could make you ineligible to get them.
As part of our research for this article, we reached out to several student loans experts, including Mark Kantrowitz, a well-known expert on student loans, who is the publisher and vice president of research at Savingforcollege.com, a comprehensive college savings site.
By the end of this guide, you'll know exactly what each type of loan has to offer, how they differ and how they can affect you in the long run.
Subsidized Federal Student Loans: What They Offer
The federal government subsidizes all kinds of things and student loans are one of them. Keep in mind, we're talking about federal student loans and not private student loans offered by banks like Wells Fargo and Discover.
When we say "subsidize," what we mean is that the government has some money set aside to help pay for part of the expense of a government program. So, in the case of subsidized federal student loans, they're paying for your interest in certain situations:
While you're in school
During an economic hardship
Just like any other loan, your student loans have an interest rate attached to them that accrues interest each month. However, because the government is subsidizing your loans, they'll make the interest payments. The money they're using to pay your interest isn't added to your loan balance – it's free.
The two scenarios we mentioned a second ago are situations in which you don't have to make payments. You don't have to make loan payments for up to six months after you graduate or go below half-time. Also, you don't have to make payments if you can prove you're in the midst of a financial difficulty and you need to put your payments on hold until you can get back on your feet.
These two no-interest periods can save you a decent amount of cash, says Rob Twitchell, COO at Reliant Capital Solutions.
"Subsidized loans offer students the benefit of having the government cover the interest on the loan while they are in school," Twitchell said. "This benefit alone could save a student hundreds of dollars in interest."
Typically, you have three years' worth of economic hardship deferments that you can use. Once those three years are up, you're done with them.
Now, keep in mind that you can also get a forbearance, which is good for up to three years and can put your payments on hold. However, says Kantrowitz, the government doesn't take the same approach to subsidies when you're in forbearance.
"The federal government pays the interest on subsidized loans during periods of authorized deferment, include the initial in-school and grace periods as well as the economic hardship deferment," Kantrowitz said. "The borrower is responsible for paying the interest on subsidized loans during forbearance periods. In contrast, the borrower is responsible for paying the interest on unsubsidized loans during deferment and forbearance periods."
According to the Department of Education, the sole difference between a hardship and forbearance is the matter of paying interest. You don't have to pay interest during an economic hardship deferment and you do during a forbearance.
Both of them require an application that you can usually do pretty quickly over the phone with your student loan servicer. I've done the process with Nelnet and Great Lakes.
Requirements to Get a Subsidized Federal Student Loan
Because subsidized student loans are more valuable to you than unsubsidized student loans, they have slightly different requirements than their counterpart.
First, you have to adhere to a 150% rule, which states that you can get subsidized student loans for up to 150% of the time allotted for your degree. So, if you are enrolled in a four-year degree program, then you can get subsidized loans for up to six years.
Second, the government puts a limit on how much you borrow based on what year you're in at college, Kantrowitz said:
Undergraduate freshmen: $3,500
Undergraduate sophomores: $4,500
Undergraduate juniors and seniors: $5,500
It's important to point out that these limits are for students who are dependents, meaning your parents still claim you on their taxes.
In addition to these caps, there's an overall limit to what you can borrow as well as other considerations, Kantrowitz said.
"Eligibility for subsidized Federal Stafford loans also depends on financial need. The aggregate limit is $23,000. The limits are the same for dependent and independent undergraduate students."
Once you hit that limit, you aren't without options because that's when unsubsidized loans come in.
"Anything the student is ineligible to borrow as a subsidized loan, the student can borrow as an unsubsidized loan, up to the higher loan limits for unsubsidized loans," Kantrowitz said.
Unsubsidized Loans: What They Offer
Whereas subsidized loans cost the government the amount of interest you accrue while you're in school, during your six-month grace period and an economic hardship deferment, unsubsidized loans cost nothing because the government isn't paying your interest at any point in the life of your loan.
As for interest rates and fees, unsubsidized loans have the same interest rate for undergraduate (5.05%) and graduate loans (6.6%) and the same fee as subsidized loans, which is, at the time of publishing, 1.066%.
For every $20,000 of subsidized loans you take out, the fee will cost you around $213. Since that fee is added to your balance, it will accrue interest over the life of your loan. Based on our calculations, over 25 years that $213 fee will cost you an additional $155.
The max loan amounts are a little different for unsubsidized loans, too. Here is a quick rundown of what those limits are, according to data from Penn State University's financial aid department:
Undergraduate freshmen: $5,500
Undergraduate sophomores: $6,500
Undergraduate juniors and seniors: $7,500
This totals out to $31,000 total. The maximum allowances here go up if you head to graduate school – $20,500 a year and $138,000 total.
Again, these limits are set for students who are dependents. If your parents don't claim you on their taxes and they can't get a PLUS loan for you (federal loan for your parents or grad students), then your max goes up for unsubsidized loans.
Undergraduate freshmen: $9,500
Undergraduate sophomores: $10,500
Undergraduate juniors and seniors: $12,500
Another thing to keep in mind is that the subsidized loan maximums are factored into the unsubsidized loan maximums.
An example of this would be the $5,500 that you'd get for unsubsidized loans if you're a dependent includes a max of $3,500 in subsidized loans.
Choosing the Right Loan: Subsidized or Unsubsidized?
When you fill out your Free Application for Financial Student Aid (FAFSA), the Department of Education will review your application and assess your financial need. They'll let you know which loans you're eligible for and how much those loans will be. You'll be able to see which loans are subsidized and which aren't.
Based on our research, we believe that the subsidized loans the government offers provide the clear advantage when it comes to saving on interest. Remember, interest won't accrue (build up) when you're in school, in your six-month grace period and if you enter into an economic hardship deferment.
If you have to opportunity to get these loans and you've decided that you're going to use federal student aid to pay for college, then subsidized loans are a smart choice.
You aren't paying a higher interest rate or a higher fee to take out these types of loans. In the past, subsidized loans had slightly higher interest rates. Here's a comparison of subsidized vs. unsubsidized interest rates over the past:
| | Subsidized | Unsubsidized |
| --- | --- | --- |
| Loans between 7/1/11 and 6/30/13 | 3.4% | 6.8% |
| Loans between 7/1/10and 6/30/11 | 4.5% | 6.8% |
| Loans between 7/1/09 and 6/30/10 | 5.6% | 6.8% |
| Loans between 7/1/08and 6/30/09 | 6.0% | 6.8% |
| Loans between 7/1/06 and 6/30/08 | 6.8% | 6.8% |
It wasn't until the 2013-2014 school year that the two types of loans shared the same interest rate which, at that time, was 3.86%.
If you're attending a school that will require that you exceed the maximum allowed for subsidized loans, you may have to take out unsubsidized loans in order to make up the difference.
Now, exactly how much you take out is up to you. Just because, for example, you are approved for $9,500 your freshman year ($3,500 subsidized plus $6,000 unsubsidized) doesn't mean that you have to use all of the money.
In order to get your loans, you'll have to go through the Federal Student Aid entrance counseling program. It's a 20-30 minute online test you'll have to take in order to get your student aid. Pay attention to what you learn in the video, as It's going to help you decide how much aid you should receive and whether or not you should use unsubsidized loans.
If you still have questions about your loans and want to do a deep dive into the details, reach out to a financial aid representative from the college or university you're going to attend. They should be happy to help answer your questions.
The Final Word: Subsidized vs. Unsubsidized Loans
Student loans can be a really complex subject. Subsidized and unsubsidized loans are one of the easier topics but need to be understood with diligence.
"It is important that students make sure they clearly understand all of their loan options and select a loan product that best fits their circumstances. Ideally, the school and/or lender would offer education around these choices," Twitchell said.
Subsidized loans present a key advantage for borrowers – the government will pay the interest that accrues when you aren't making payments because you're in school, in a grace period or in a deferment based on economic hardship.
However, the limits on these loans is a little more strict than what you get with unsubsidized. As we mentioned earlier, you are limited to getting subsidized loans for up to 150% of the time it takes to finish your degree program.
Also, you'll be facing limits on how much you can borrow each year. Unsubsidized loans have these same limits, but they're at least twice as high in most instances.
In general, we believe that both subsidized and unsubsidized loans present clear advantages over the alternative: private loans.
The federal student loans you get have a relatively low interest rates, at the time of publishing, compared to private student loan lenders like Discover, Wells Fargo and Citizens Bank.
In addition to having better rates, those rates aren't contingent on your credit scores. A private lender may tout low interest rates but those interest rates are reserved for students with excellent credit scores, which, unfortunately, is rare.
Most high school graduates start out with little to no credit. Therefore, in order to get any kind of decent rate from a private student loan, your parents would have to co-sign the loan, which makes them just as responsible for the loan as you.
Also, federal student loans provide eight different options for paying them back, options that range from a straight 10-year repayment to 25-year repayments with monthly payments based on your income, family size and expenses.
If you're finishing up high school and you're weighing your student loan options, we believe that the Federal Student Aid program provides the best options with their subsidized and unsubsidized loans.