Successful Aging: Lifestyle Habits of People Who Age Well
Having a strong sense of purpose, socialization, regular exercise and a healthy diet are among the habits of people who age well. Read more about older adults who are thriving.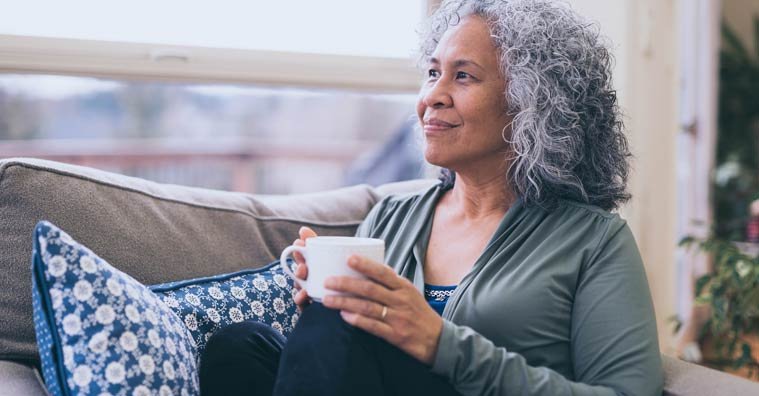 Human beings across the globe are living much longer these days, giving many older adults the opportunity to serve as positive role models of people who age well.
While some might think that hitting a certain age means slowing down, there are many out there who shatter this misconception by reinventing themselves and adopting healthy lifestyle habits later in life.
This article takes a look at people who age well, with testimonials from older adults who are thriving in their second half of life, including a 61-year-old bodybuilder, a 66-year-old black belt, and a 70-year-old senior educator. We've also gathered input from two top experts on this topic.
Live Smart After 50
Healthy aging means continually reinventing yourself by finding new things you enjoy, learning to adapt to change, staying physically and socially active, and feeling connected to your community and loved ones, said Andrea Gallagher, author and co-editor of Live Smart After 50!, which is a collaboration of 33 of the nation's top experts in life planning and positive aging.
The book distills the most critical issues, from finding work, community, creativity, purpose, and legacy, to financing your dreams, making sure your voice is heard, anticipating the challenges of aging, and living with purpose and vitality.
"I will quote Suzanne Somers here: 'The biggest myth about aging is that we can't do anything about it; that it's a road to being decrepit, frail, and sick,'" Gallagher noted. "The truth is that there is plenty we can do to age well."
For nearly a decade, Gallagher has authored a biweekly column called The Other Side of Fifty that focuses on ways to age well.
Gallagher also created The Card's I've Been Dealt®, in which the Life Practice cards were created based upon scientific studies on what improves our aging experience. The cards identify 51 positive aging skills and practices that are segmented into Five Themes of Successful Aging.
"A balanced life involves skills in all five theme areas," explained Gallagher, 60, who also operates the Southern California-based nonprofit, Senior Concerns. "The cards will help identify new practices that can bring happiness and well-being at any age."
Five Themes of Successful Aging
In Gallagher's book, she highlights the following Five Themes of Successful Aging: cognitive health, life satisfaction, physical health, religion and spirituality and social connectedness. Here's how people in real life apply these practices to age well.
1. Cognitive Health: The mental processes of knowing, thinking, learning and judging; keeping your brain sharp.
Diane Elizabeth Huntington Loring, who was born in 1951, is a licensed, Executive Protection Specialist/Bodyguard; as well as a Master Massage Therapist and business owner for 36 years. Additionally, she is constantly keeping her mind sharp as a full-time online student at Huntington University, Indiana, on track to graduate in 2019 with a Bachelor's Degree in Psychology, and will then begin post-graduate studies in genealogy as a full-time online student at the University of Strathclyde in Glasgow, Scotland.
"I love being a student and I excel at it," Loring said.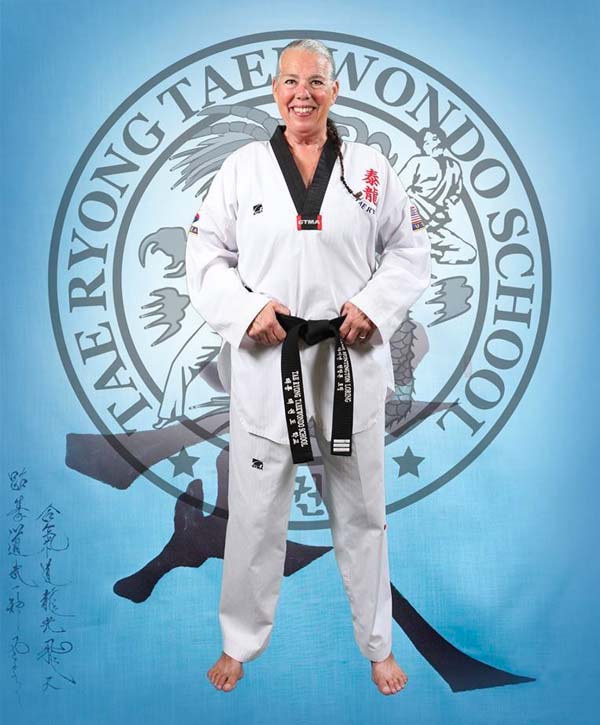 Diane Huntington Loring
"In reality for the older person, nothing changes – hearts, minds, souls, hopes, dreams, aspirations all remain young," she said. "Humans are attached to ideas about appearances and have mistakenly many times assigned labels to older people not necessarily true, questioning their physical, mental, spiritual abilities and endurance."
In other lifestyle practices, Loring has personally always exercised, and as a young woman working on the line crew for Pacific Gas & Electric Company, she'd lift weights before work, and often incorporated running and cycling into her workouts.
Loring later founded Women Involved in Sports Evolution – WISE – in which she worked closely with athletic trainers for routines that involved weight training, cardiovascular, and heavy sand training.
» For Further Reading: 18 Best Exercises for Seniors: Safe Balance, Strength and Flexibility Routines
"My current exercise regimen is training with Tae Ryong Taekwondo three days a week, and in between, I walk on average two miles a day," said Loring, who is currently in the process of earning her 4th Dan Black Belt Masters Degree with Tae Ryong Taekwondo Ventura.
"For the past 17 years I have been a student of Taekwondo," said Loring, who has competed on the state, national and international levels, and as a national champion was invited to participate in the USA Taekwondo Ultras Sparring Training Camp at the Olympic Training Center in Colorado Springs, Colorado.
"Every day I wake up and give thanks that I woke up," Loring added. "I love my life, I am happy to be alive. I can hardly wait for the next day to start and hope I am here for it."
2. Life Satisfaction: How you approach the world and deal with life events; for example we must practice resilience in order to age well.
You are as old as you feel – and age is a state of mind, believes Nina Rubin, 65, a health, beauty, and wellness consultant who lives in Southern California.
"I might be chronologically 65 in terms of actual age, but going by the way I feel and look, I'm substantially younger," she said.
Rubin keeps her youthfulness by maintaining several habits, including eating an organic diet as much as possible, avoiding or minimizing her intake of alcohol, drinking the right amount of water daily, exercising several days a week, and keeping her brain active through playing games, spending time with friends, or attending social gatherings.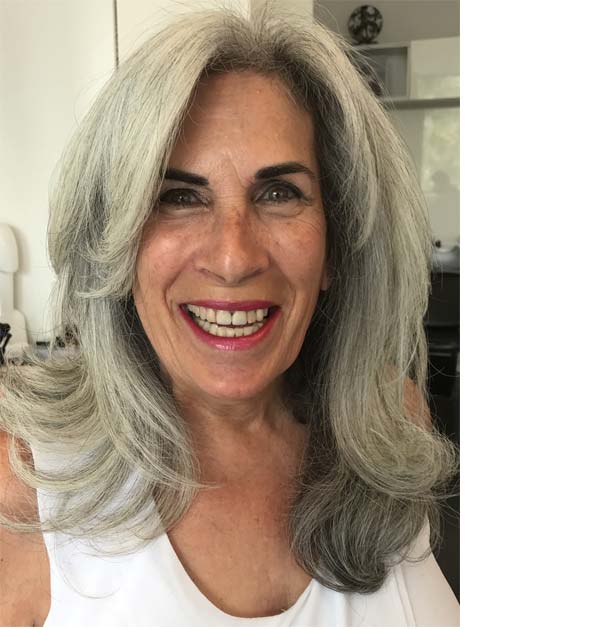 Nina Rubin
Married for 44 years, she noted that intimacy with her husband – in other words, sex – also keeps her young.
"At this age there will be losses," she said, "and unfortunately they will come way too often. Trying to stay positive and grateful that you wake up breathing is important, as well as having a strong support system."
Rubin further emphasized that it's never too late to change.
"Make a new friend, join a club or senior center, take a class…being with others is uplifting," she said. "Volunteer – walk dogs at a shelter, or cuddle infants in the hospital."
Most importantly, "take care of yourself," Rubin added. "You are no good to others if you are not in shape, mentally as well as physically."
» See Also: Best Online Dating Sites of 2018: An Expert Guide for All Ages
3. Physical Health: Activities that enhance our overall health such as exercise, the right type of nutrition, as well as the absence of disease and a good genetic history; and in the absence of a good genetic history there are many preventative things we can do to stop or slow down the progress of a disease.
At 61 years old, David Igliori works out at least five days a week, and also loves to ride his electric bike along the beach. He's been immersed in fitness since 1975, and has owned the iFlextrain Fitness For Autism Gym in Southern California for the last six years.
One of the biggest myths he's heard about aging is that older adults can't change their body composition or lift weights.
"The truth is you can lift weights up to any age just make sure you use proper form and don't try to lift too much weight without proper training or a trainer to help," Igliori advised.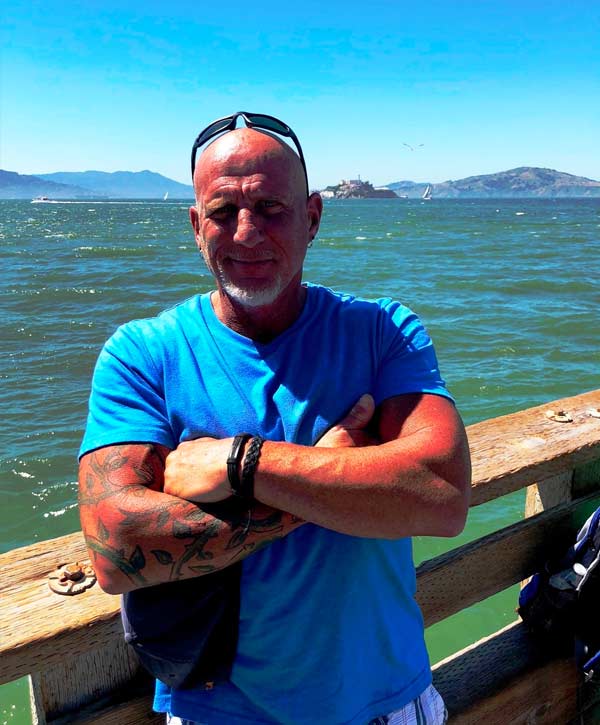 David Igliori
"Also, your body will make changes and adapt to the stress you put on it while working out – just remember as we age to make sure to rest between workouts listen to your body," he said. "If you're still overly sore from a workout rest more, or just go for a walk."
His workouts vary, but most days he does a combination of weights and conditioning type drills. Some days might involve weights only, such as heavy dumbbell presses, cable flys, and barbell bench presses.
"In between sets of those I generally shadow box or pace around room, I don't like to just sit between sets, I call this active rest," he said. "Other days would maybe be heavy bag punching and kicking, combined with sled pushes and pulls, or medicine ball work."
Diet is also very important to make changes in your overall look, said Igliori, who typically eats healthy toast with peanut butter and honey or eggs for breakfast. For lunch and dinner, he'll eat protein like chicken, as well as vegetables and fruit. He also takes supplements, such as Omega 3s, turmeric, milk thistle and occasionally a multi-vitamin.
"And in moderation, I can enjoy a pizza or burger now and then," Igliori said.
Other habits that have helped him age well including playing with his dog, as well as being around the youths he trains at his gym.
His advice for others who want to age well is to get active, even if it starts with walking.
"If you can't walk, get outside on a mobile scooter or walker and maybe go to a nice park," Igliori advised. Additionally, "talk with loved ones or friends to be social. We all age and some of us have a hard time with that. But it's a privilege to age; not everyone has that great opportunity. Embrace it, you deserve to."
4. Social Connectedness: Joining with others and feeling a sense of belonging; The top two risk factors for mortality: No. 2, a lack of close relationships and No. 1, social isolation.
As a senior educator for the past 17 years, Suz Montgomery works in a specialized field to keep seniors engaged and living and learning.
"Most of the American culture thinks that once you retire your brain and thinking goes with it – far from reality," said Montgomery, 70. "There is an increased thirst for more knowledge and staying relevant. My students in my classes dispel the aging concept."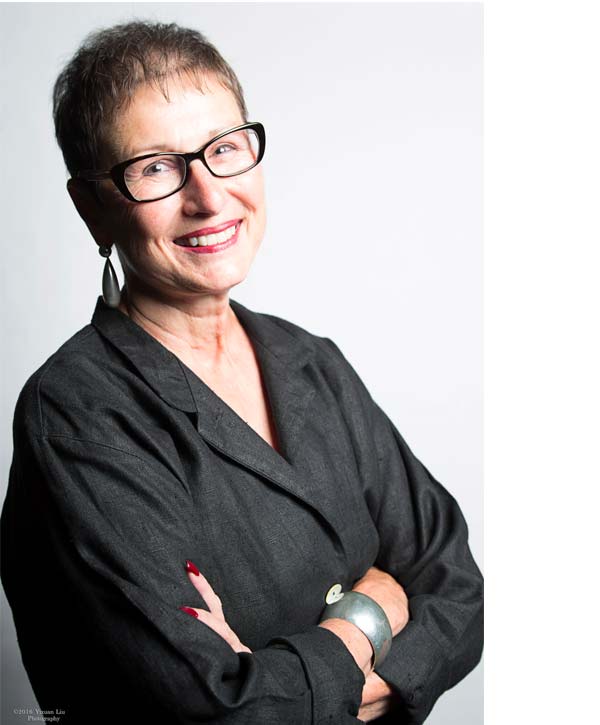 Suz Montgomery
Another great aspect of growing older is that attitudes definitely change, and many older adults are more at peace emotionally.
"Most do some type of exercise every day," Montgomery said.
Older adults also tend to be more inquisitive and have no filters, which she said is the best part.
"They don't hold back and I encourage that dialogue," she said.
While many older adults have experienced traumatic losses – like losing a spouse, friends or siblings to death – those who transcend these challenges simply engage in communicating their feelings.
"Communication is the key, emotionally sharing with each other and having open dialogue on the process of death," Montgomery added. "Get active and stay socially engaged. Don't isolate."
5. Religion and Spirituality: An understanding of yourself within a larger power and a deeper understanding of yourself; there is overwhelming evidence of positive health outcomes linked to spirituality and religious participation.
A long-time actor who has appeared in numerous films, television shows and theater productions, Rosemarie Ballard said the spiritual practice of forgiveness, as well as expressing gratitude, are two strong practices that can help a person age well.
"Let go of negative people and still love them from a distance – pray for them to find the answers that will make them better people," said Ballard, 73. "Once we have done everything in our power to have a relationship and it does not work, you need to let it go. It may not be easy, but to stay in the state of rejection is unhealthy."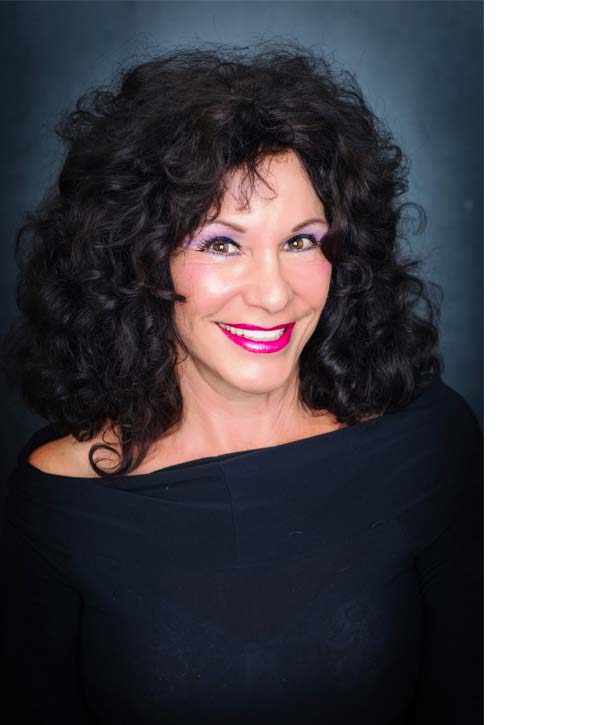 Rosemarie Ballard
Having a sense of religion and spirituality can also help bring comfort when dealing with death.
"Death is the truth – we all die," Ballard said. "There is no getting around it. For me, because I have lost so many friends and family, it gets easier to go through."
When her ex-husband died in his 30s, she was devastated and spent two weeks in mourning.
"I do think having a belief in God and the afterlife is crucial in helping with loss," Ballard said. "I believe I will be reunited with them all when it is my turn to go. Many people with longevity also believe in the afterlife."
8 Habits of People Who Age Well and Live Life to the Fullest
Additionally, the following eight habits, some of which were mentioned previously, are what Ballard follows to continue living her life to the fullest – and age well through the process:
1. Exercise with Cardio, Stretching, and Weights
Exercising is so important to me. In my studies, I learned that one must move to have a clean body. The lymphatic system moves through our bodies cleaning our tissue. Without movement, we are dirty which causes disease.
Exercise helped me with depression. I use to be depressed. I think it is inherited. Many family members suffer from it. I started running when I was 33 and I can still make 3 miles. I do not run as much as I did before, but I still enjoy the high I get after exercise.
Stretching is important. It strengthens and elongates the muscles and keeps all the other stuff healthy as well. To maintain strength, weightlifting is great. I can still stand on my head. People who do this as a lifestyle definitely age more gracefully.
» See Also: 7 Ways for Women to Lower Their Risk of Heart Disease
2. Run While Listening to Motivational Recordings or Great Music
Listening to music makes me forget about stuff and be in the moment of pleasure. Listening to motivational recordings is self-explanatory.
Positive self-talk is the other option for me – to listen to one's thoughts and turn them into positive words that make one happier and more motivated to live a full life.
3. Dance
I love to dance: I love jazz, belly dancing and contemporary, but my passion is tap…the best exercise for brain health. Also, taking classes with friends that share your passion is a plus.
4. Sing
Just belt it out or sing softly – it is so good for the spirit and it definitely adds pleasure to a shower. Many older people are taking voice classes to become good singers. I just emceed the San Diego Park and Recreation's 43th Annual Senior Talent Show. We had amazing singers and dancers who had great attitudes and believe performing has given them a new lease on life.
5. Have Friends
See movies, take walks, go shopping or just out to dinner. Having relationships with others can also help us not to get stogy or opinionated.
6. Eat Right
Food is my biggest struggle. I am winning now but it took a lot of work to get here. I studied nutrition and take a lot of supplements.
Most healthy seniors take some type of supplements and try not to fill every prescription the pill doctors prescribe. They have a pill for everything. They even have a pill to stop you from taking pills.
» See Also: Best Foods for Healthy, Clear, Glowing Skin Recommended by Experts
7. Read for Pleasure
I like true stories. They make me happy and motivated me. If the story is sad I learn what not to do. And the reverse is also true if the story has lessons I can still learn from others.
It also elicits feelings. Some are great and others can make us angry, but it is all good.
8. Keep Learning
Keep your brain engaged. Many seniors take college classes and enjoy the challenge. In most community colleges you can monitor the class and not worry about the grade.
Learn for fun. I got my degree when I was in my 40s. Adult classes are full of seniors who want to stay active and informed.
» Related: Mindvalley Review
Lifestyle Habits of Centurions
There is no fountain of youth or magic pill that we can take to live a long, healthy, happy life, said Dr. Annthea Fenwick, owner of Achieving Fitness After 50 in Nevada City, California.
"Wellness and longevity take many small lifestyle changes to create an environment that curates healthy living," Dr. Fenwick emphasized.
"Your health and wellness are your responsibility and you must be pro-active about making changes to improve your life, even when some of these changes are not always fun or exciting – like changing eating habits or stretching more."
The United States is a fast-paced country when compared to the rest of the world, she said, with our work hours long and vacation time short.
"We have created an environment where we use fast food restaurants to get many meals, we eat while driving home, and then sit in front of the computer or TV instead of engaging with family members," Dr. Fenwick said.
"There needs to be a better work-life balance. We need to prioritize our health, our family and our social support. We need to continually establish small habits that will lead to a healthier lifestyle."
She noted that several studies have looked at different areas of the world – including Okinawa, Sardinia, Greece and Costa Rica – where there are pockets of "centurions" (people who live to be 100 years old) and have found these individuals have several lifestyle events in common:
Having a strong sense of purpose: People who bring meaning to their lives are more likely to make a conscious effort to look after their health and wellbeing. Having a purpose can also improve your brain. What are your interests? What do you love? What are you good at? What does the world need? Combining the answers to these questions contributes to an elevated sense of self-awareness and a more fulfilling life as a whole.

Caloric restriction: We lose muscle as we age, and therefore we also see a decrease in our metabolism. Adjusting your caloric intake to match your energy expenditure is important to limit weight gain and the corresponding health problems associated with excess weight; cardiovascular disease, cancers, etc. Limiting weight gain as we age also helps ensure you do not place excess wear and tear on your joints and enables you to stay more active. Okinawans eat up to 10 servings of fruits and veggies a day, compared to our recommended 6-8 servings that most Americans never choose to consume.

Daily exercise: All centurions are active, but they do not always perform exercise in organized classes. They walk consistently, perform their own activities of daily living (cooking, cleaning, gardening, etc.), still participate in games or hobbies, and spend time outside with friends and family. Due to these factors, they also absorb enough Vitamin D and have very little osteoporosis.

Community support: Involvement in activities that bring the community together, such as Tai Chi classes, community gardening, churches clubs or events, sports or groups activities all foster feelings of inclusion within a group or community.

Having a positive attitude about life: Being optimistic and looking at the world with hope. Taking the time to enjoy a slower pace of life and creating an environment for yourself surrounded by positive family and friends. Involvement in activities or hobbies that positively influence your mood and outlook. Write in a daily journal 5 things that you are grateful for and appreciate what you have. Being appreciative and grateful creates a more positive, optimistic outlook.

Volunteer: Helping others (or animals) can give your life a greater sense of purpose. Helping others through difficult times in their lives shows the value of your time and experience.

Cultivate spirituality: Whether joining a church, a meditation group, or taking the time alone to focus on spirituality, (however you feel the most comfortable) it gives you a continued sense of belonging that works collectively to achieve something bigger than you.

Combining Western and Eastern medicine: Instead of taking a pill for everything in Western Medicine, combine both aspects to achieve overall health. Eastern medicine aligns with taking herbs, acupuncture, massage and other holistic alternatives.
Regaining and Retaining Luster and Vitality as We Age
Born in 1962, Kate Nash believes the biggest myth amongst many aging adults is that they lose luster, strength, and energy, "and we must deteriorate until we are no use and have nothing to offer."
"The truth is as we age we can retain and regain our luster and vitality through movement and also cellular regeneration," said Nash. "We can use our wisdom to positively affect our body and mind for them to work effectively for us until we pass on."
As the owner of Cosmotion, a studio located in Southern California, she offers inspiring classes with the intention to give clients a body, mind and spirit experience. These classes include Qigong, Tahitian dance, and Tai Chi; as well as "classic Nia," which she describes as a "cardio fusion body, mind and spirit movement."
"I lead mind/body movement and healing classes five days a week," she said. Additionally, "I surround myself with love and loving energy…when we are loved, our cells stay healthy. When we are positive, our cells stay healthy, and when we are active, our cells stay healthy."
Nash noted the following two powerful habits can help a person age well:
Have a Positive Attitude: Attitude is everything. A sour mind, a bitter mind or an angry mind leaks tension into our cells, which damage the cells and leads to aging.

Breathe Deep: Did you know Americans used to laugh for a total of 25 minutes approximately every day? This has now reduced to less than 5 minutes per day. Laughter is the body's way of breathing deeply and inducing endorphins into the bloodstream in a highly natural and engaging way. It is the only way the diaphragm (the muscle which spans across lower ribs) moves completely naturally which is why laughter makes us feels so good.
"Aging is becoming less and less a topic for concern and more and more a guidance system for us to stay focused on our health and well being," Nash added. " Every day counts – life is cumulative – make good choices today."
Healthy Lifestyle Habits of People Suffering from Loss
Coping with change is difficult, Gallagher said, and the particular challenge for older adults is the number of changes and transitions that start to occur, such as loss of parents, retirement and health challenges.
"It's natural to feel those losses," Gallagher noted. "Things like staying connected, expressing your feelings and practicing gratitude are three practices to help deal with loss."
Loring believes losing hope is one of the biggest challenges of getting older.
"Life changes are dramatic and age catches us unaware, it happens fast," she said. "It is always important in life to have a backup plan."
Last year, Loring gave away all her worldly possessions and decided to live a minimalist life that would allow her to move on a moment's notice.
"I did just that, packed my bag, took my massage table and lived in London for six months," she recalled. "I am back now but able to be packed and ready to roll in thirty minutes."
Meanwhile, she strives to notice all the beauty that surrounds her.
"Birds and trees and butterflies and bees and oceans, mountains, flowers, rivers, a blade of grass, a blue sky, a zillion things to be grateful for each day," Loring said.
Final Thoughts
It is never too late to adopt some new habits to age well, Gallagher emphasized.
"I have a friend, Dr. George Schofield, who is author of the book, After 50 It's Up To Us: Developing The Skills And Agility We'll Need," she said. "His book offers great advice, whether it is finding meaning and joy in life, accepting the things we can't change, or practicing resilience, there are many ways we can use our mind and spirit to age well."
Dr. Fenwick agreed that it's never too late, and as long as you're living and breathing, the human body is able to make adaptations and changes.
She noted that Dr. Evans from Tufts University conducted a study on the effects of strength training and seniors in nursing homes.
"He was able to show that after one year of supervised strength training, the nursing home individuals were able to walk without assistance, feed themselves without help, and become more functional individuals," Dr. Fenwick said.
Additionally, Dr. Evans predicted that 55% of older adults in nursing homes were there not because of illnesses, but because they were too weak to take care of themselves.
"With his groundbreaking study that was highlighted by Barbara Walters, older adults who strength trained, even starting at 90 years old, were able to make changes that keep them functional and independent," Dr. Fenwick said.
When you are looking at making changes in your life, it is critical to find expert advice from accredited professionals in the area you are seeking, she further advised.
"Look for exercise physiologists or physical therapists in the area of exercise," she said. "Look for registered dietitians, or educated nutritional counseling in the area of nutrition. Because as we age it is much easier to get hurt, it is imperative to start out slow and make small changes under the guidance of a professional."
Dr. Fenwick also recommends surrounding yourself around other like-minded, healthy friends.
"People who enjoy eating healthy foods, whose idea of recreation is biking or playing tennis or gardening and who challenge you to keep your mind engaged," she said. "If the people you surround yourself with have very unhealthy habits, there is a significant chance you will also have the same habits. Be with people who will inspire and encourage you."
Was this article helpful? Read more we've written on related topics: