Sweetheart Scam: Criminals Play on Emotions to Steal Your Money
The sweetheart scam, also known as the romance scam and online dating scam, involves stealing money through manipulation. We've interviewed a victim and fraud detective to help you spot warning signs.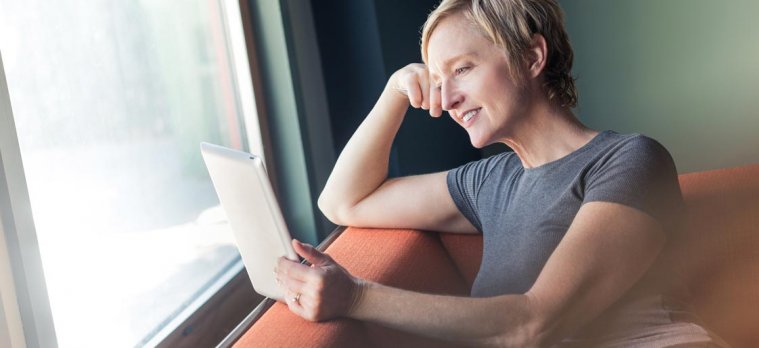 Valentine's Day is a time for heart-shaped boxes filled with chocolate, stuffed teddy bears with heart-speckled bows, and greeting cards with loving sentiments for that special someone in our life.
Unfortunately, it's also a time for criminals to take advantage of those who are legitimately looking for love. This internet crime is known as the sweetheart scam, and it's affecting victims not just on Valentine's Day – but year-round.
At Highya, we strive to equip you with the best information so you are aware of such scams and ways to avoid them. We want to educate you about the sweetheart scam so you can take the right course of action if you happen to fall victim.
This article is about one woman's first-hand experience with this scam, and the hard lesson she learned while looking for love online.
We've also interviewed Timothy Lohman, the fraud detective who helped this woman through her case. Detective Lohman offers details about the sweetheart scam, as well as advice based on his own experience helping victims of these cases.
Let's begin by introducing Pita, whose last name has been omitted to protect her privacy.
At 54 years old, this single woman connected with a man online through plentyoffishcom.com, a free online dating site.
At first, Pita was genuinely hopeful that she had found Mr. Right. But over the course of several weeks, she soon realized her Mr. Right was a scam artist.
Sadly, he wasn't trying to steal Pita's heart – but steal her hard-earned money.
Victim of Sweetheart Scam Shares Heartbreaking Lesson
"I have such a bitter taste in my mouth," Pita said the day before Valentine's Day. "It was a tough lesson."
On February 13, Pita ended her virtual relationship with a man who called himself Carl Donovan. After weeks of engaging in online communication and numerous texts with Carl, she was sad to discover this person wasn't who he said he was.
"This was a really bad experience that started in January," Pita said. "Just be careful out there, because people are out to break your heart, no matter the cost. They don't think of you as a person."
On January 8, Pita met Carl online at plentyoffishcom.com. The moment she saw his picture, her heart raced at the handsome man wearing an Army uniform who claimed he was a sergeant.
His profile also seemed realistic with lots of details, saying he was a father of a 12-year-old son who became single five years ago when his wife died from bone marrow cancer.
"I've been divorced for the last six years and it took me three years to get over my husband," Pita said of her situation. "My mother died at 68 being alone. I don't want to die at 68 being alone."
When she was ready to start dating again, she filled out a profile on plentyoffish.com. She was honest with her intentions, stating that she was looking for her "other half."
"I even said I wanted an old-fashioned kind of guy for an old-fashioned kind of girl," Pita recalled.
After she and Carl met on the dating site, their communication was primarily online through texting and chatting on Google Hangout. And he continued to say all the right things.
For instance, three days after texting each other, Carl asked Pita to be exclusive – and talk to him and nobody else on the dating site.
"I said sure," Pita remembered.
Carl then asked Pita if she would delete her profile on plentyoffish.com so he could have her to himself.
"He said let me take you off, give me your username and password, and I'll take you off," she said. In hindsight, "I made the biggest mistake and gave it to him. And he did take me off."
In a short time, Carl told Pita that he was falling in love with her – even though they had never met face-to-face.
Their virtual love affair continued. But as time went by, Pita noticed red flags kept popping up – and they all involved Carl asking her for money. Still, with hope in her heart that Carl was the real deal, she gave him several passes before saying goodbye.
$500 Request for Bills and Groceries
One time, Carl asked Pita to send his mother $500 because she needed money for bills and groceries.
"He said it was hard for him to get money to her," Pita remembered.
Her instincts screamed that something was off because Carl had previously told her that his aging mother was not mentally sound. So Pita asked Carl a few questions about his mother's situation, which went ignored.
"So I told him I can't send money right now because I have my own bills to pay," Pita said.
With that, Carl laid on a heavy guilt trip.
"He said, 'I'm asking you for assistance and you're denying me – here I am fighting for our country and you're denying me assistance to help my mom'," Pita recalled.
"I told him, 'I'm sure that before you met me that you did something to financially help your mom. I can't imagine you'd leave your mom without any money.'"
$100,000 Request to Buy Home in Miami
Another time, Carl upped the ante by asking Pita to get a loan for $100,000. First, he asked her if she was a homeowner, to which she said yes.
Carl then asked her to get a loan so the two of them could buy a house in Miami. The $100,000 would secure the home, he said.
"I said no," Pita said. "He said, 'don't you want to buy a house with me?' I said, 'we can talk about it when you get back to the states.'"
Her refusal was met with anger.
"He was like, 'I can't believe you, you don't trust me'," Pita said. "He said, 'I thought we were going to start a family together, I want to marry you.' He even started calling me his wife – everything a woman wants to hear."
Carl let the $100,000 go – only to spring another scam on Pita. This time, Carl involved another person – likely his partner in crime – who pretended to be his mother.
$500 Request to Purchase Porcelain Dishes
"He sent me a text saying he just got a text from his mom, who wants to convince me to send her at least $500 to purchase porcelain dishes," Pita said.
The scam went further when Pita received a text from Carl's supposed mother: Pita is that you honey? I miss my son so much. Is he there with you? Can I talk with him?
At this point, Pita still wanted her love story with Carl to be true. But she couldn't ignore one red flag after the other, especially when he brought his mom into the mix.
"All of a sudden I get texted some picture of porcelain dishes that she wants to buy for Carl," Pita said. "She asked me to send her money and wanted it to be our secret because Carl would get mad if he knew."
Again, Pita said no to the money request. And again, she was met with hostility from Carl.
"He said, 'can't you make an old lady happy?'"
$400 Needed to Replenish Soldiers' Food Supply Overseas
By this time, Pita got wise. And instead of cutting Carl off completely, she wanted to see how far this scammer would go.
And far he went – telling her that his platoon overseas had been bombed, destroying the soldiers' food supply.
"He was wondering if I could send him $400 or $500; he said he'd pay me back double when he came home," Pita said. "By now, I know he's BS-ing me. I said, nope, sorry, can't do it."
On February 12, Pita sent Carl a text in an attempt to break it off.
"I said, 'Carl, you're a scammer, and shame on me for continuing this communication.'"
Her text went on to say: "Your pictures are false. This is not the man I had fallen in love with. I don't know where you stole these pictures, but this is not you. And I've never even seen you or heard your voice."
A Scammer Revealed
At 3 a.m. on February 13, the phone rang at Pita's home in Southern California.
"I picked up the phone and he says, 'Pita, what's going on, it's Carl.'"
The first thing she noticed was the voice on the other line was not American, and Carl had supposedly been raised in the United States.
"The voice sounded like he was from South Africa," Pita said. "I said, 'you don't sound like you are from Tennessee.' So he said, 'didn't I tell you I was brought up in the UK?'"
For Pita, that was the last straw.
"I told him he was a fake and a phony, and shame on me," she said. "He said, 'okay, I just want you to know that I love you'."
A few minutes later, a buzz on her phone indicated yet another text from Carl asking: "Where do we stand?"
She reiterated back that Carl wasn't who he said he was. And in her final text to Carl, she wrote: "You're the biggest scammer I've ever met. I don't want to have anything to do with you."
Despite her extreme disappointment – combined with embarrassment that she fell for Carl's scam – Pita wants to share her experience with the hope to prevent this online dating scam from hurting other victims.
"They grab these nice people who want to be loved and looking for their better half, and the public needs to know," she said.
Beware of the Sweetheart Scam
Pita's case proves that if a scammer says the right things, this criminal can be convincing enough to make victims fall for the scam, said Detective Lohman, who works for the Ventura County Sheriff's Office Thousand Oaks Division.
"Carl was throwing out all the punches to try to get her money," Lohman said. "Of course he's trying to convince her any way he can."
The sweetheart scam is a form of money laundering, he said.
"Pita was instructed to send money to his mother but that person is not his mother," Lohman explained. "It's another person who has likely fallen for the romance scam. That person will pick it up and send it somewhere else."
It's a way of laundering money through the United States, and once it leaves America, it's very difficult to track, he said.
"Once it leaves the country, we turn it over to the FBI," Lohman said.
Soon after Pita met Carl online, she fell for the scam early on in their virtual relationship before refusing to send him more money.
"The biggest mistake I made was sending $200," said Pita, who thought the money would be used to buy Carl's 12-year-old son a birthday gift.
Carl instructed Pita to wire the money from her Wal-Mart in California to a Wal-Mart in North Carolina. He asked her to take a photograph of the receipt and send it to him so his "relative" could pick up the money.
"Detective Lohman later told me that North Carolina, Tennessee, and Colorado are the places where victims are asked to send money," Pita said.
How the Sweetheart Scam Works
With the sweetheart scam – also known as the online dating scam – the victim will send money to the suspect, who is actually a money mule, Lohman said.
"The money mule works for the criminal enterprise, and what happens is this money goes out of the country – like Africa, Nigeria, New England," Lohman said. "One thing these suspects like to say is that they're in the military overseas."
These suspects will target people with social media accounts like Facebook and might start by sending a simple friend request.
See Also: 5 Facebook Posts That Put Your Home & Family At Risk
"A victim, in this case, will accept the friendship even if they don't know them, but might find them attractive," Lohman said.
Scammers will also target victims through online dating sites like plentyoffish.com.
"This tends to be more used than Facebook," Lohman said.
"The scammer's whole goal is to get money out of you," he said. "So they will say all the right things, they'll talk romance, they'll talk about wanting to be with them forever. So they use all these methods to play on people's emotions. And what ends up happening during this so-called online relationship, they will request money."
Ways to Spot the Sweetheart Scam
The Better Business Bureau offers the following tips to spot the sweetheart scam, also known as the romance scam or online dating scam.
1. You want to meet the person, but they're never available, or make excuses why they can't see you. If the person you are communicating with is constantly traveling or claims to live overseas, the person is likely a scammer.
2. The person's photograph doesn't match their online profile. If there are big discrepancies, like saying they are blond but showing a picture of a brunette, proceed with caution.
3. The person claims to live in the United States but is abroad due to work, travel, or other excuses.
4. The person is new to Facebook. The scammer might have recently joined Facebook, so research the date they established their profile because new pages are considered a big red flag.
5. They ask you to send money by any means possible. They might claim they have a sick relative or lost their wallet, and ask you to wire money or ask for your credit card information.
6. Their Facebook profile is suspicious. It's easy for a scammer to steal names and photos from Facebook profiles because the site is free and open to the public if you don't set your privacy settings. Red flags on suspicious profiles include lots of grammatical errors.
There are ways to check if the photo is a fake, Lohman said.
"You can do a free search for stolen pictures at Tineye.com and Google Image," he said.
Sweetheart Scam Involves Toying With Victim's Emotions
Suspects involved in this scam will say anything to tug at your heartstrings, Lohman warned.
"They may say things like 'I'm stuck at the border or I have a sick aunt, I need money'," he said. "They'll say anything to get you to send money."
Another variation of this scam involves asking the victim to open a new account and transfer money into the account.
"This is actually stolen money from another victim somewhere in the United States," Lohman noted. "So they're filtering the stolen funds through an unsuspecting victim's account. It's a very elaborate scheme."
If you can't see or touch the person, never send them money, the detective emphasized.
"People will fall in love with a photograph, but we're not just talking about a photograph," he said. "If you haven't seen a person face to face, why would you give them money?"
Online Dating Scams Target Victims of All Ages
Victims of this scam can be any age if they have a social media account, like a Facebook profile, or if they have registered on a dating site, Lohman said.
"Let's be honest, you can't meet people like we did in the old days when people used to meet at the grocery store or through a mutual friend," Lohman said.
"People who want to find love will go on the internet because it's a whole world of people you can meet, and you can do it with a click of a mouse in your pajamas."
According to the Federal Bureau of Investigation, every age group is at risk, even though the most frequent targets are females over 40 years old who are widowed or divorced, or disabled.
The Federal Trade Commission recommends reporting these scams to:
Don't Be Ashamed If You Fall for the Sweetheart Scam
Lohman worked a case in which a woman fell for this scam, and was heartbroken to discover the man she was communicating with was not who he said he was.
"She cried on the phone when I told her," Lohman remembered. "She didn't want to believe what I was telling her – that the person did not exist. She said he was totally believable."
Some scammers will attempt to make the lie believable with a simple phone call. The victim will see a local area code pop up on the phone – but the scammer could live anywhere in the world.
"That number is pretty much untraceable because they're using a magic jack device, and they can have a local area code and not even live in the area," Lohman said.
Often times, victims of this scam go unreported due to feelings of shame.
"They don't report it because they're embarrassed about giving money to somebody they didn't meet," Lohman said.
Reported Cases and Money Lost With Romance Scams
Although many of these cases go unreported, according to the Better Business Bureau's Scam Tracker, 129 romance scams were reported between February of 2015 and Valentine's Day of this year.
Lohman revealed statistics from 2012 involving this scam, which showed 1,460 complaints and a reported loss of $14.8 million that year. The 2012 report also showed that 70 percent of people in their 40s and 50s were the most affected.
Victims of the Romance Scam: Take Heart
While many people have fallen victim to the sweetheart scam, there are people out there who are genuinely looking for love.
"There's nothing wrong with online dating," Lohman said.
"There have been successful relationships through EHarmony and Match.com," Lohman said. "But truly, if you want to find love, you have to meet with these people. So if you're going to meet with these people, meet in a crowded location like a coffee shop. Don't meet them alone in a parking lot."
Online Dating Scam Recap
This online dating scam is a money laundering crime that involves a suspect playing on your emotions in an attempt to steal your money.
Do your research before investing in a relationship online, such as verifying the person's photo at Tineye.com or through Google Images.
The biggest warning sign is their request to send money. Never send money to someone you haven't met face-to-face in person.
If you suspect you are a victim of this crime, report your experience to The Federal Trade Commission, or the Federal Bureau of Investigation's Internet Crime Complaint Center.
We hope this article was helpful. To learn more about this topic check out other articles we've written on the subject: