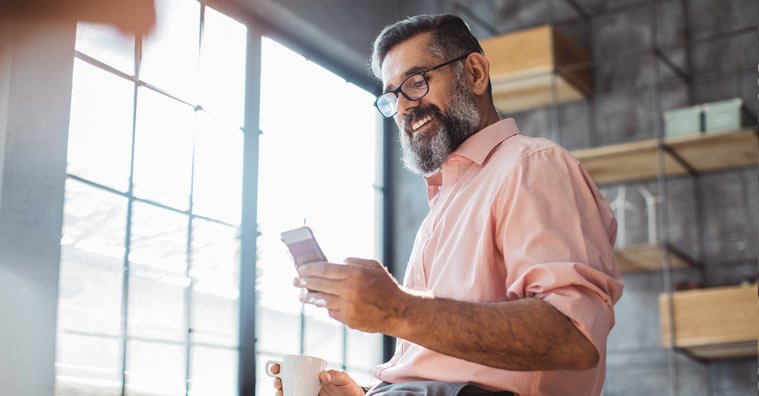 Mileage tracking apps make life easy for freelancers, small businesses, and other employees who need to track their work trips to get reimbursements or tax deductions.
Each app performs the same two functions: tracking miles and logging them into an IRS-compliant form they send to you or your accountant.
It's not what these apps have in common that makes them unique, though. Small nuances in the way trips are logged, reports are made and data is presented result in enough variation across a variety of situations to make choosing the right app harder than it seems.
Do you need to keep track of business expenses along with your mileage? Not every app does that. Is it important to add tags and notes to each drive for your records? Only certain apps give you that capability. Are you forgetful? Some apps are much easier to use if you don't always remember to classify your trips right after a drive.
This guide will walk you through the strengths and weaknesses of each app and give you recommendations for the best overall app as well as the best apps for specific situations.
In This Guide:
The Best Overall Mileage Tracker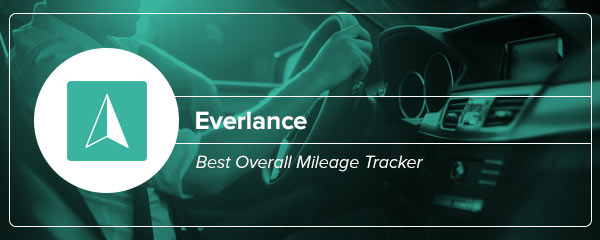 To determine the best overall mileage tracker, we graded each app in the following categories: cost, user reviews, classifying drives, business expenses, in-drive experience and weekly emails.
These categories are the most important because they're the elements of mileage tracking that you'll use often and will have the greatest impact on how you monitor the miles you drove and how those miles are recorded and presented to your CPA or the IRS.
Everlance is the clear winner based on these categories. It scored well in every aspect but cost – it's $2 - $4 more expensive per month than the competition.
Everlance sets the standard for user-friendliness and presentation. When you complete a drive, it is the only app that lets you classify the drive via a notification. Second, you can swipe drives left and right when classifying them in the app.
Finally, Everlance gets sterling reviews from iOS and Android users. In this sense, it is the most complete app in this guide.
We believe Everlance is the best fit for someone who wants a user-friendly, highly-rated mileage tracker with intuitive features and simple solutions for categorizing drives.
| Rank | App | Overall Grade | Cost | User Reviews | Ease of Classifying Drives | Business Expense Tools & Tracking | User Experience During a Trip | Quality of Weekly Mileage Emails |
| --- | --- | --- | --- | --- | --- | --- | --- | --- |
| 1 | Everlance | A- | C | A | A | A | A | A |
| 2 | TripLog | B | A | B | D | A | B | B+ |
| 3 | MileIQ | B- | B | C | A | F | C | B |
| 4 | SherpaShare | C+ | B | C | A | A | C | B |
#1. Everlance

Highlights: Everlance is the clear winner. Its strengths are swipe-based drive classification, superb user reviews and a yearly fee that's on-par with MileIQ and SherpaShare. In-drive live tracking is excellent, too. Drawback is its monthly fee, which is $2 - $4 higher than the rest.

Cost
Free Drives
Average Rating
$8/month, $60/year
30
4.85-stars
More on This App: Read Our Full Review
#2. TripLog

Highlights: The most intriguing app because of its low monthly and yearly fees, as well as its unlimited free drives. Also receives above average reviews. A major downside is that classifying trips that weren't categorized is unintuitive and cumbersome.

Cost
Free Drives
Average Rating
$2 or $3/month, $20 or $30/year
Unlimited
4.7-stars
More on This App: Read Our Full Review
#3. MileIQ

Highlights: MileIQ doesn't match Everlance's across-the-board prowess but it does provide an equally easy swipe-based drive classification system and the best-looking mileage reports among the four. Drawbacks are the limited business expenses that can be tracked.

Cost
Free Drives
Average Rating
$5.99/month, $59.99/year
40
4.5-stars
More on This App: Read Our Full Review
#4. SherpaShare

Highlights: App caters to rideshare drivers but works well for anyone. Strengths are the swipe-based drive classification and the suite of metrics it provides for rideshare drivers. Live chat with other users is a plus, too. Downsides are below average customer reviews and poorly designed reports.

Cost
Free Drives
Average Rating
$5.99/month, $59.99/year
Unlimited
4.4-stars
More on This App: Read Our Full Review
Even though we concluded that Everlance is the best overall mileage tracking app, we know that not every user has the same needs. For this reason, we've also generated an in-depth list that shows which apps are best for which situations.
The Best Mileage Tracking Apps for Specific Situations
Tracking miles is something that millions of workers do every year. Because there are so many different people using them, there are hundreds of unique situations and needs that arise. Not all of those situations require the best overall app.
If you're a rideshare driver, for example, Everlance may not be the best choice because it doesn't offer any rideshare-specific tools or metrics.
We've narrowed down the list four unique situations we think represent many of the drivers out there who need to track their miles:
Best Mileage Tracking App for Rideshare Drivers
"Rideshare drivers" refers to those who drive for companies like Uber and Lyft. These jobs present unique situations that the average business driver doesn't face.
For example, several articles and message boards indicate that Uber drivers drive, in some cases, 50,000 a year for work. All those miles cause wear and tear on each driver's car and that wear and tear requires maintenance that can be claimed on taxes.
Therefore, apps that have easy-to-use business expenses present an advantage for rideshare drivers. Rideshare-specific tools and metrics are a significant advantage, too.
SherpaShare provides an excellent suite of tools that make it the best choice for Uber, Lyft and other rideshare services:
| Rank | App | Rideshare Tools | Business Expense Tools & Tracking | Notes |
| --- | --- | --- | --- | --- |
| 1 | SherpaShare | Yes | Yes | The clear winner here because of the app's Pro Tools features that include heat maps showing highest concentration of drivers near you, tailored routes that increase the chances of pings, and analytics for Uber drivers. Chat feature connects you with drivers near you, too. |
| 2 | Everlance | No | Yes | "Transactions" option lets you add business expenses like car repairs, oil changes and more. Receipt photos can be added to expense entry. |
| 3 | TripLog | No | Yes | Business expense menu is easy to access. Allows for customizing expenses and uploading photos of receipts. |
| 4 | MileIQ | No | No | A poor choice for rideshare drivers. Can log parking and toll fees, but that's it. Lack of comprehensive business expenses is a fatal flaw. |
Best Mileage Tracking App for Forgetful Drivers
Using a mileage app means becoming familiar with the term "classifying," which refers to your ability to tell your app to log a drive as a personal or business trip.
What will most likely happen is that you'll forget to classify your trips and, at the end of the week, you'll have a backlog of classifications you need to do.
Therefore, it's really important to choose an app that makes classifying prior trips as easy as possible. In our opinion, Everlance is the best choice because you can categorize a trip via a notification that pops up when a drive is complete.
None of the other three apps we tested for this article offered this option.
However, a good app for forgetful drivers goes beyond notifications; you may not always see them or you might accidentally clear them off your notifications panel. During our trial periods with each app, we didn't classify two weeks' worth of trips, so we know exactly what it's like:
| Rank | App | Notes |
| --- | --- | --- |
| 1 | Everlance | We loved the ability to classify rides via the notification panel. Within the actual app, classifying drives is as easy as a swipe, a feature you get with MileIQ and SherpaShare, too. |
| 2 | MileIQ | While we weren't getting notifications at the end of each drive, swiping left and right to classify drives is a huge timesaver. |
| 3 | SherpaShare | Like MileIQ, you can swipe to classify drives. Cuts down on the time you spend working through a backlog of drives. |
| 4 | TripLog | The worst of the bunch when it comes to classifying backlogged drives. You have to click on each leg of a trip to classify it, which we found to be a big time waster. |
Best Mileage Tracking App for Cost-Conscious Drivers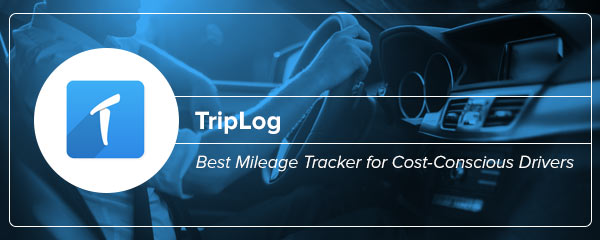 There are workers out there who are looking for a mileage tracking app because they've had a sudden jobs loss and are starting a rideshare career or money is tight and they're picking up side jobs to make ends meet.
In these situations, it may not be possible to pay $60 - $80 up front for an app when that money could be used to buy groceries.
If you find yourself in that scenario, then, cost-wise, the best apps are the ones with the lowest monthly fees. TripLog is the best because you get unlimited rides with their free version:
| Rank | App | Cheapest Monthly Option | Notes |
| --- | --- | --- | --- |
| 1 | TripLog | Free | You'll still get IRS-compliant reports, but you'll have to manually activate tracking for your drives and manually back up your drive data. |
| 2 | MileIQ | $5.99 | Monthly price is equal to SherpaShare. Trip page gives you more options for adding notes and tags to each trip. Mileage reports are cleaner and easier to understand, too. |
| 3 | SherpaShare | $5.99 | Ties MileIQ on price. Trip page allows you to classify trips through swiping but lags behind MileIQ in notes and tags for each trip. |
| 4 | Everlance | $8.00 | Most expensive monthly option. Provides excellent features and trip logging but costs $2 more per month than SherpaShare and Mile IQ and $8 more than TripLog. |
Best Mileage Tracking App for Job Reimbursement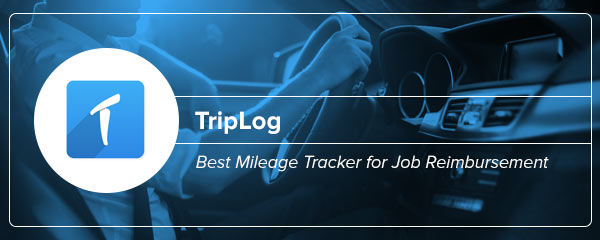 Mileage tracking apps aren't just for the self-employed. Those who work for companies that reimburse miles driven for business require employees to submit mileage reports.
The apps we've reviewed here can serve that purpose well. Because mileage reimbursements are relatively simple, you won't need a robust and/or expensive app to get the job done. TripLog is the right fit here because you can use their manual trip tracking for free.
Remember to verify with your accounting department that each app's reporting format complies with company standards:
| Rank | App | Notes |
| --- | --- | --- |
| 1 | TripLog | Free version is more than adequate to track miles for reimbursement. No money is wasted on features you don't need. Best choice if you can remember to manually turn on your mileage tracker every trip. |
| 2 | MileIQ | Costs the same per month as SherpaShare but the mileage reports it produces are much more professional. |
| 3 | SherpaShare | Simple mileage reports rely on Excel-style spreadsheets. They're accurate but swarthy and design-deficient. |
| 4 | TripLog | At $8 a month, it's the most expensive choice. If you pay yearly, the value is equal to SherpaShare and MileIQ. |
Mileage Tracking App FAQ
How do mileage tracking apps work?
These apps use GPS to track the movement of your car from the point at which it starts moving until you're stationary for a certain amount of time.
For example, TripLog starts tracking your car when it starts moving faster than 5 mph. It will stop tracking your trip when the car is stationary for a certain amount time that you can choose in the app's settings.
The way the apps track you is very similar to how Google Maps works. In fact, when you open Everlance and watch it while it tracks your trip, the map looks exactly like Google Maps.
Do mileage tracking apps ever make mistakes?
Yes. We've read through several posts from users that indicate their mileage apps don't track every single mile they drive.
A post on Uber forum indicated that TripLog logged 92% of miles driven for business while MileIQ tracked 86% of miles on an iPhone SE and 92% on an iPhone 6S Plus.
For this reason, we think it's important to record your car's mileage at the beginning and end of each week. Keeping track of these numbers means you can compare your app's mileage reports with the actual mileage you drove.
How do mileage tracking apps help with your taxes?
The IRS will give you a deduction of $0.545 per mile you drive for business if you're not already reimbursed by your employer.
Considering that rideshare drivers will log upwards of 50,000 miles a year, you can deduct more than $27,000 from your tax liability.
Remember, though, that $27,000 isn't a reduction in how much you owe, but a reduction in the income the IRS uses to calculate how much you owe.
Assuming you will have to pay 15% in taxes, deducting $27,000 can save you around $4,000 in taxes paid.
» For Further Reading: 12 Best Tax Tips for Freelancers
Mileage tracking apps automatically log all of those miles and then prepare them in a way that complies with the IRS' requirements for mileage deductions. And, to get that IRS-compliant report, all you have to do is go the "Reports" section of your app and tap one button.
Before mileage apps existed, you had to write everything down by hand.
Are mileage tracking apps worth it?
At $20 - $60 a year, mileage apps are more of a service than an actual app. As a yearly service, is it worth it to pay the monthly or yearly fees for these apps? We reached out to a few contractors and small business owners to ask them.
Shelby Sledge, a branding expert from Austin, Tx., has used MileIQ for the past year on an iPhone 6 and iPhone X. The time and hassle the apps saves is well worth the cost, she said.
She added that she thinks the yearly renewal fee of $59.99 is higher than when she signed up a year ago, but that she is "willing to pay a higher price" because of how great the app is.
Tips for Using Mileage Tracking Apps
You can apply the following tips to ensure you get the most of your mileage tracking app:
1. Take Advantage of Business Deductions
These apps were created to help you earn the most deductions possible when you file your taxes.
Beyond just mileage, Everlance, TripLog, and SherpaShare allow you to enter business expenses like car repairs, gas, and other purchases related to your business practices.
According to tax software site TurboTax, the following list highlights some of the expenses that are eligible for deductions:
Auto insurance premiums you pay for the car you use for your business
Health insurance
Parking and toll fees
Gas used for business driving
Car maintenance
Registration of car used for business
MileIQ only allows you to log parking and toll expenses, making it a poor choice for those who want to use their app to track miles and all other business expenses.
2. Classify Your Trips on a Daily Basis
It's easy to let your trips pile up because, unless you're using the free version of TripLog, all drives you take will automatically be logged.
You'll find yourself in a tough spot if you wait a few weeks to classify your trips and you can't remember where you went and why. This lack of clarity will cost you money you can deduct at the end of the year.
Natalie Franke, founder of Rising Tide Society and head of community at HoneyBook, told us this is the one frustrating thing about mileage tracking apps.
"I often wait too long to categorize my drives and it makes it difficult to remember what my drives are for," she said.
3. Review Your Weekly Trip Emails
Every app on the list sends you weekly emails that summarize the deductible mileage you drove that week.
You need to read through these emails to make sure the deduction amounts shown are accurate.
Everlance and SherpaShare make this easy to do because you can download weekly reports via a button/attachment included in the email. These reports allow you to review every drive you took and verify that the numbers are correct.
You can also use these weekly reports to verify that all trips were recorded. If you misclassified a trip as personal instead of business, you can go back to those drives and reclassify them.
4. Write Down Your Odometer Reading at the Beginning and End of Every Work Week
Mileage trackers are pretty accurate but they don't always track your miles with 100% accuracy. Writing down your mileage at the beginning and end of each week will help you see how many miles were left on the table.
If you feel like your app isn't giving you the miles you deserve, contact support. Should you make a switch to another app, you'll want to print out the latest mileage report so you can keep it on record for tax season.
5. Use Free Trials to Find Out Which App You Like
Don't be afraid to use free trials for any of the four apps listed here. Use the app or apps for a week, get a feel for how they work and use your experience to tell you which one is more intuitive.
Doing so will help you understand the nuances of each app and how well it works on your particular phone.
Our Methodology for Grading Each Mileage Tracking App
The grades we gave each mileage tracking app were based on how the app compared to its competition.
Business Expenses
Every app that we reviewed allowed for business expenses, but there was one huge difference: MileIQ only recorded parking fees and tools.
The other apps have expense tools through which you can record any expense related to your business driving, as well as other expense you want to include for future deductions. All apps allow you to take photos of receipts.
In-Drive Experience
How the app functions when you're driving is an important part of the app experience. Everlance set the bar high because it lets you watch a running total of your mileage and deductions.
TripLog finished ahead of the other two apps because it allows you to edit your trip as you're driving.
The key to this category is visualization and customization, which is why MileIQ and SherpaShare finished with Cs instead of As or Bs. They don't offer much in the way of in-drive features.
Emails
All of the apps send out emails every week with helpful tips on how to use various features in addition to summaries of the miles you drove. What set the best apart from the rest was the amount of information those emails contained.
Both Everlance and TripLog allow you to print reports directly from their emails while SherpaShare and MileIQ doesn't.
Classifying Drives
This is the heart of a mileage tracking app because it's the feature you'll use most often. The deciding factor here was how easy it was for us to classify drives after the fact.
Everlance, MileIQ and SherpaShare allow you to swipe left or right to classify a drive as personal or business, while TripLog requires a tap onto a sub-menu and then another tap to classify it.
The swipe function, we found, is intuitive and easier to use.
Cost
Our goal in this category was to provide you with a simple grading of each app's cost, giving equal weight to the yearly and monthly payment options.
TripLog deserved its A because it's monthly and yearly payments are roughly half of what the competition was charging. Everlance earned a C because it's monthly fees are higher than the other three apps.
In reality, the monthly payments are so low that they're all a solid choice.
User Reviews
This section required combining the star ratings each app received in the Google Play and iTunes stores at the time of publishing.
The interesting grade here is TripLog's B; both iOS and Android users were the second most satisfied. The high consumer reviews and good overall grade make TripLog a choice for the app with the best value.