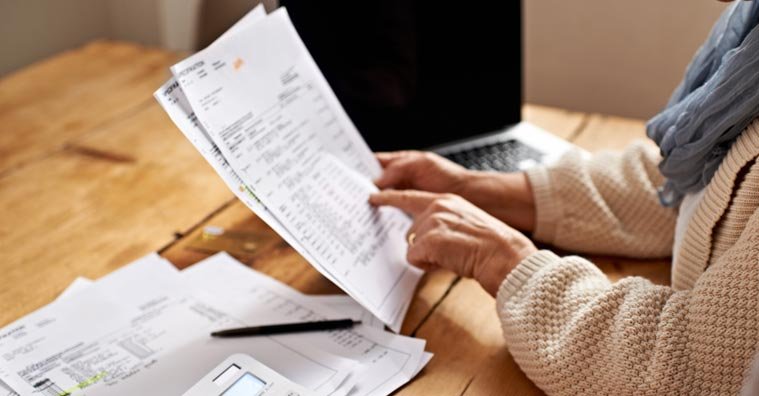 Credit card fees can make life very expensive for consumers.
According to research firm R.K. Hammer, consumers paid more than $90 billion in credit card fees in 2015.
I've done dozens of reviews of credit cards and have found that every single credit card has either fees or interest rates designed to take money out of your pocket. Here's a quick list of some of those fees:
Annual fee
Late fee
Returned payment fee
Balance transfer fee
Cash advance fee
Foreign transaction fee
This list of credit card fees can be intimidating and frustrating – nobody wants to be charged a litany of fees and see money slowly leak out of your checking account.
Annual Fee
An annual fee is, for the most part, an arbitrary fee that credit card issuers charge you every year on your cardmember anniversary. Great anniversary present, right?
In many cases, if a card has an annual fee it's going to be at least $50 and is most often attached to a card that offers travel, hotel or airline rewards. Credit card issuers are paying out of pocket for those travel, hotel and airline rewards, so they want to get some of that money back; hence, the annual fee.
Here's a quick list of the annual fees for the travel-related credit cards we've reviewed:
| Credit Card | Annual Fee Amount |
| --- | --- |
| Chase Sapphire Preferred | $95 |
| Southwest Rapid Rewards Premier | $99 |
| Southwest Rapid Rewards Plus | $69 |
| Hyatt Visa | $75 |
| Starwood Preferred Guest from AmEx | $75 |
| Choice Privileges | None |
| Frontier World MasterCard | $69 |
| IHG Rewards Club Select | None |
So, how do you negotiate your annual fee? Are you destined to pay the full amount every year or is there a way to reduce or eliminate your annual fee?
According to a March 2017 article from CreditCards.com in which they reviewed the results of a survey of 952 credit card customers, it actually pays to call your credit card issuer and ask for a reduction or elimination of your annual fee.
Their results showed that 82% of people who asked for an annual fee reduction/elimination were successful, meaning that your annual fee isn't set in stone.
So, if you're dissatisfied with your annual fee, give your credit card company a call, be polite and ask. If you do make that call, CreditCards.com says you'll be part of the minority. Only 11% of consumers ask their credit card companies to adjust their annual fee.
If you're looking for credit cards without annual fees, try cash back cards or low interest cards.
Pro tip: The Choice Privileges and IHG Rewards Club Select cards have no annual fee, a rarity among travel-focused credit cards.
Late Fee and Returned Payment Fee
While annual fees vary between credit cards – some have them, some don't – late and returned payment fees are nearly universal among credit cards, no matter which card you own. The Citi Simplicity is the only mainstream credit card we know of that doesn't have a late fee.
Also, late fees don't vary as wildly as annual fees. Most late fees you find will range between $35 and $39 and are always assessed when you pay after your due date.
What a lot of consumers don't know is that these late fees are actually "Up To", which means you'll pay a smaller late fee if your balance is below $250.
The following list is a sample of late fees from some popular credit cards:
| Credit Card | Late Fee Amount |
| --- | --- |
| Chase Freedom Unlimited: | Up to $37 |
| Chase Sapphire Reserve | Up to $37 |
| American Express Blue Cash Preferred | Up to $37 |
| Barclaycard Ring | Up to $27 |
| Capital One Venture | Up to $35 |
| Bank of America Cash Rewards | Up to $38 |
The variance here is pretty minimal, with the Barclaycard Ring being the only card with a late fee under $30.
Just like annual fees, though, you can call your credit card issuer and ask them to rescind your late fee.
CreditCards.com says that 87% of consumers were successful when they asked their credit company to waive their late fees.
Returned payment fees are similar to late fees in that you'll be charged, in most cases, an identical fee if you don't have enough money in your pay-from account to process your credit card bill payment.
A Quick Word About Penalty APRs
We're not sure if you've heard of penalty APRs, but you need to know what they are because some credit cards will hit you with a penalty APR if you make a late payment.
Penalty APRs are probably the worst credit card "fee" you'll find because they tend to be far higher than your high-interest APR.
While penalty APRs aren't super common, we think it's important to mention them because they go hand-in-hand with late fees.
The following list contains some of the cards that have penalty APRs, the penalty APR percentage, how the penalty APR kicks in and how/if you can get rid of the penalty APR:
| Credit Card | Penalty APR |
| --- | --- |
| Bank of America Cash Rewards | 29.99%, 1st late payment, permanent |
| American Express Hilton HHonors Surpass | 29.99%, 1st late payment, reviewed after 6 months |
| PNC Points Visa | 29.74%, 1st late payment, erased after 6 consecutive on-time payments |
| PNC Core Visa | 29.99%, 1st late payment, erased after 6 consecutive on-time payments |
| Alaska Airlines Visa Signature | Up to 29.99%, 1st late payment, permanent |
The credit cards from PNC are the most forgiving when it comes to penalty APR because they'll return you to your normal APR if you make six consecutive on-time payments.
Balance Transfer Fee
Balance transfers are a simple concept – you move a balance from one credit card to another credit card.
We suggest this tool when you've got a balance that has a painfully high-interest rate and you want some relief.
Many low-interest and cash-back cards will offer you 0% interest on balance transfers if they're made within a certain amount of time from the day you're approved – usually 45 or 60 days.
The idea here is that moving the balance to the card with a 15-month, 0% interest promo will save you hundreds of dollars in interest payments.
However, the balance transfer comes at a price. In most cases, credit cards will charge you a 3% or 5% fee for the balance that you transfer.
So, if you're moving $6,000 from one card to another a 3% fee would be $180 and a 5% fee would be $300.
While it stinks that you have to pay a fee, the money that you fork over for the balance transfer fee is usually less than what you'd pay in interest if you didn't make the transfer.
The Barclaycard Ring is one of the more well-known credit cards that doesn't charge a balance transfer fee.
According to our research, the balance transfer fee is non-negotiable. You can call your credit card issuer and ask them to lower the fee, but there's a really good chance they're going to say no.
Cash Advance Fee
Cash advance fees aren't talked about as much because cash advances aren't recommended.
Despite that, I remember doing cash advances on my credit cards when I was younger and was oblivious to the fees and interest rates I was hit with.
A cash advance is what happens when you turn your credit card into a debit card and withdraw cash at an ATM. The cash you withdraw is treated like a normal transaction except for one thing: You're usually charged a 5% fee or $10, whichever is greater.
Here's a real-world example. You need to do a cash advance of $100, so you head to the ATM and withdraw the money. Five percent of $100 is $5, which means, according to the rules, you'll be charged $10.
Basically, any cash advance under $200 will earn you a $10 fee. Once you hit the $200, it's a 5% fee.
Also, cash advance APRs aren't always the same as the purchase APR. The Chase Freedom Unlimited and the American Express Blue Cash Preferred are examples of cards whose cash advance APRs are 1.25% higher than the highest purchase APR.
On the other hand, the cash advance APR on the Capital One Venture and the Barclaycard Ring are the same as the highest purchase APR.
What's important here is that your credit card company is going to charge you a high APR for cash advances, so avoid them at all costs.
Pro tip: Just like balance transfer fees, cash advance fees are non-negotiable, from what we've seen and researched.
Foreign Transaction Fee
The final category of credit card fees you'll run across is the foreign transaction fee. This is a percentage (usually 3%) that credit card issuers charge you when you use your card to make a purchase in a foreign country.
What we've found in our research of credit card fees is that cards that give travel rewards often don't have foreign transaction fees, whereas cards that focus on cash rewards or low interest usually have foreign transaction fees.
This is a matter of purpose. Most travel cards give you points you can use to stay in hotels or book airline tickets, and since travel includes foreign countries, they waive foreign transaction fees to keep the card attractive to globetrotters.
There are a couple of travel cards we've run across that do have foreign transaction fees. The Choice Privileges Visa is a good example of this. The card is linked to the Choice Hotels group, which includes a lot of U.S. budget options like Quality Inn, Sleep Inn, and Rodeway Inn.
Based on our research of dozens of travel cards, we believe the Choice Privileges card charges a foreign transaction fee because the majority of the brand's hotels are in the United States.
Therefore, the foreign transaction fee isn't that big of a deal because most cardholders will probably travel within the U.S.
There is one variant within this fee system that you should know about. There are certain cards out there that will charge you a 2% fee if you do your foreign transaction in U.S. dollars and 3% if you do it in the country's currency. The U.S. Bank Visa Platinum is a good example of this.
I use the Hyatt Visa for most of my purchases. The card has no foreign transaction fees, but I distinctly remember being asked while making purchases in Spain if I wanted to do the transaction in U.S. dollars or euros.
Our Final Thoughts on Credit Card Fees: Avoid Them If You Can
There's really no other advice we have about credit card fees other than this: Avoid them. Your fees will only kick in if you make one of the following mistakes:
Pay late
Don't have money to make the payment
Do a cash advance
The balance transfer fee and foreign transaction fees aren't necessarily bad things because they might be a necessity for you, so we consider them some of the less evil credit card fees out there.
But even calling fees "evil" is a bit of an exaggeration because the responsibility falls on the shoulders of you, the consumer, to implement sound financial choices that avoid fees altogether.
Make sure you set up all your credit card accounts to make automatic payments; this will avoid late fees.
Then, only spend what you know you can pay back. Many consumers find themselves carrying thousands of dollars of credit card debt because they bought things they couldn't pay for at the end of the month.
These balances gather interest and then put you in a position where it's actually worth it to pay a balance transfer fee so you can get out from under the high-interest rate.
If you've been hit with a late fee or you just don't want to pay an annual fee, give your credit card issuer a call. There's a really good chance they'll waive your late fee and your annual fee.
All the material you've read here about specific card fees and APRs comes from our research of credit card fine print.
If you want to learn about what else is included in these hard-to-read sections of a credit card's terms and conditions, take a look at our article on credit card fine print. It's a great read if you want to learn about the fees, rates and other gotchas lurking among the small letters.
Read Next: 4 Types of Credit Cards Responsible Consumers Use for Big Rewards