The Marriott-Starwood Merger: Pros and Cons for Loyalty Members
Marriott announced some details about how their merger will change the Marriott and SPG loyalty programs. Our experts talk about the effects.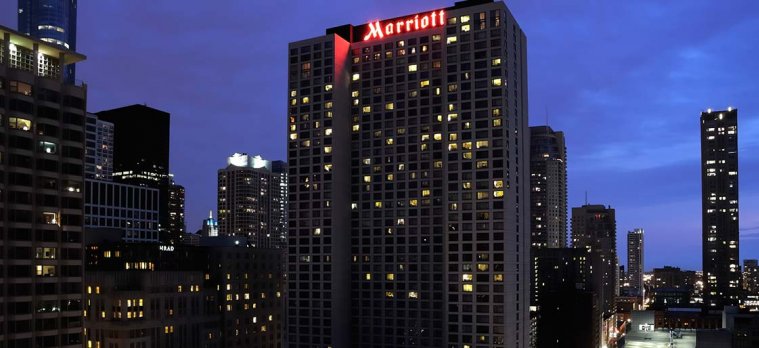 Image: iStockphoto/RiverNorthPhotography
The world of hotels was rocked when Marriott International announced it had bought in Nov. 2015 the Starwood Hotels & Resorts Worldwide.
While this was a big deal on the business side of things, it was arguably a bigger deal with travelers who are a part of both chains' loyalty programs, Marriott Rewards and Starwood Preferred Guest.
The merger brought up a lot of questions about rewards points, status levels and other areas important to members of Rewards and SPG.
Some of those questions were answered when Marriott announced some of the details of the joining of the two programs in September 2016, but some were left unanswered. Most likely, consumers will have to wait until 2018 when the two programs will be fully merged into one.
With 80 million loyalty customers involved in the merger, we wanted to get a clear sense of what the pros and cons were for Marriott and Starwood members.
After all, the travel experts tend to prefer Starwood, as the company's hotel portfolio includes the ever-trendy W Hotel and the always-classy Le Meridian properties.
We put the word out to experts and received an amazing response. There are clear opinions on both sides of the merger, with interesting points brought up by all.
In the next few minutes, we're going to review some of the significant facts about the merger (from a loyalty customer's perspective), then talk about the pros and cons for both groups.
Before we conclude, we'll highlight some of the insight we learned from Anthony Melchiorri, creator and host of Travel Channel's Hotel Impossible.
An Overview of the Big Changes
When two loyalty programs merge together, the goal is to keep everyone happy. Unfortunately, that's not what usually happens. Several of the experts with whom we spoke pointed out the American Airlines-US Airways merger as an example of this.
Travel website Independent Traveler summed up the issues of this airline merger well:
"Presently, US Airways is in the Star Alliance along with United – and now will abandon that network. So travelers who have racked up a lot of miles on routes served by United and US Airways – especially East Coast travelers may now find themselves in the 'wrong' loyalty program, unable to use their miles."
Points Exchanges
Thankfully, no rewards points will be lost between Marriott Rewards and SPG customers. However, the exchange rate for points won't be 1:1. Marriott Rewards points can be traded for SPG points at a 3:1 ratio. So, if you have 30,000 Marriott Rewards points, they're worth 10,000 SPG points.
The conversion rate may seem unfair, but several sources, including popular credit-card rewards site The Points Guy, have valued SPG points at $0.25 per point and Marriott points at $0.07 per point. So, while the 3:1 ratio seems a little steep, Marriott Rewards customers are actually getting a pretty good deal considering the SPG-Marriott cash value is 3.5:1.
Status Upgrades
On the Starwood side of things, SPG members who have gold status with Starwood will get gold status with Marriott Rewards and platinum SPG members will get platinum Marriott Rewards status (and vice versa). This is a pretty big deal because it takes 50 nights of stays with Marriott in order to get gold status, whereas SPG members could earn their gold status simply by signing up for the Amex SPG credit card.
Platinum SPG members (50 nights) will automatically get platinum Marriott Rewards status (75 nights), even though Marriott members needed an extra 25 nights to earn their platinum status.
In our opinion, those are the two biggest issues for loyalty members of the Starwood and Marriott programs.
You'll hear more opinions about these matters in the next few sections.
Pros and Cons for People in the Starwood Preferred Guest Program
In this section, we're going to look at what this merger means for members of the Starwood Preferred Guest program, many of whom, according to Anthony Melchiorri, are some of the most devoted and loyal customers in the hotel world. So, you can see how the announced merger could stoke a lot of fire amid the SPG loyalists.
The Pros for SPG Members
Most experts see SPG members having the most leverage in the rewards program merger.
Dave Grossman, the founder of MilesTalk.com, said one of the positives of this merger is the expanded list of hotels from which SPG members can choose. The SPG network has about 1,300 hotels, while the Marriott chain has more than 5,700.
"The exciting part is that, obviously, it opens thousands of more properties to redeem points at," Dave said.
But the advantage isn't just a matter of quantity; it's a matter of quality and value. Top-end Marriott hotels tend to cost less points than similar SPG properties.
"If I'm only looking at the luxury redemptions, the most expensive Marriott hotels are cheaper than the top-tier SPG hotels," he said. "I like that. I like that I get a chance at those Marriott luxury hotels."
Another pro is the fact that SPG members get gold status with Marriott, something that Marriott Rewards members would achieve through staying 50 nights in one calendar year at Marriott properties.
Solene Lagree, a project manager at credit card-matching app Silver Credit, said SPG members score big by getting Marriott gold.
"With this merger, SPG gold members will have automatic Marriott gold status, which is one of the most rewarding mid-tier statuses out there," she said. "With Marriott gold, you get breakfast, lounge access, and room upgrades."
The Cons for SPG Members
Daniel Tulbovich, the founder at credit-card rewards site Reward Expert, is pretty outspoken about the negative effect the merger will have on SPG members.
"We've been using Starwood for a really long time and we've used millions of points. It's one of our favorite programs," Daniel said. "We feel (the merger) is a bad deal for Starwood loyalty customers"
Daniel's main argument? Value.
Top-Tier Marriotts are Expensive
While Dave Grossman said he's excited to try out Marriott's top-tier hotels, Daniel is hesitant because those properties cost too many points compared to SPG properties.
"If you go and use your Starwood points to stay in hotels, you can get a top-tier, $500 room in Europe and the U.S. for 20,000 points and sometimes even 16,000," he said. "If you check Marriott points prices, you need to spend 75,000 points to stay in a $500-a-night hotel."
Marriott's Frequent-Flyer Program is Weak
The second downside, Daniel said, is the vast chasm of quality that exists between the Marriott Rewards and SPG frequent-flyer exchange program.
"We use the Starwood program to fly for free often," he said. "With SPG, you can transfer points 1:1 to 36 frequent flyer programs. Not only that, you always get a 5K bonus for every 20K points you transfer."
Marriott's points-for-miles program, however, is "horrendous."
"With Marriott, you have frequent flyer partners but the points exchange is horrendous," he said. "You're better off staying in a hotel or buying a gift card because if you transfer points, you lose a lot of value."
Daniel brings up a good point. Marriott customers have to spend:
8,000 points in order to get 2,000 miles with United.
10,000 points to get 2,000 Avios with British Airways and affiliate airlines.
10,000 points to get 1,000 miles with JetBlue or Virgin America.
While this certainly seems like a drawback, there is a little consolation in the fact that purchases at Marriott Hotels and at Marriott Vacation Clubs can score double or triple miles with certain airlines.
SPG's Customer Service May Suffer
Another concern for SPG members is the quality of customer service, Dave Grossman said.
"SPG, out of all the programs, has been the most forward thinking and customer-friendly program in the hotel space. They've always been good at over-delivering on a resolution when customers have problems," he said. "For me, the big negative is, when this new program launches in 2018, what will it look like? We don't know. There's a fear it won't be the same."
Daniel Tulbovich expressed the same reservations. He said he's always enjoyed Starwood's efforts to modernize their hotel chains with features like offering an app/keyless-entry pairing that lets guests open their door with their phone.
"From the ground up, the hotels and the way they handle customer requests show they do a lot for their customers," Daniel said. "I've always had a positive feel about the way they do things."
SPG Worries Make Sense
Anthony Melchiorri said these kinds of fears from SPG customers are expected, as Starwood loyalists are used to a top-notch treatment. While Marriott is equally as customer-focused, he said, there's a slightly different feel between the two hotel chains.
"I think Marriott is like the reliable black suit you pull out of your closet," he said. "It's a good suit, and you're always going to look good and feel good in it."
On the other hand, he said, Starwood hotels tend to have a little more flair. Their W series of properties, for example, puts a unique focus on art, music, and design. Both the W and Westin were some of the first to use aromatics in their hotel lobbies, Anthony points out.
While both hotels have their advantages, Anthony admits that it's going to be tough for some SPG customers to join the Marriott crowd.
"I think the Marriott consumer is a little bit different than the W consumer," he said. "I think the Marriott consumer wants to be a Starwood consumer. Is it the other way around? It's a little easier for the Marriott consumer to say yes."
Pros and Cons for People in the Marriott Rewards Program
As Anthony and other experts have pointed out, Marriott Rewards customers are getting a pretty sweet deal by having access to Starwood properties and gold status. There were plenty of cons to go around for SPG customers, so, logically, there are more pros for the Marriott Rewards members.
Pros for Marriott Rewards Members
Susan Caruso, a New York-based event planner, is a loyal, platinum-level Marriott Rewards customer. One of the big bonuses of the merger, she said, is access to more hotels in certain cities.
"There are several cities like New York City that don't have a lot of great options in the $250-$350 range for Marriott business travelers who prefer smaller or boutique-style hotels," she said. "With this in mind, it would be nice to have access to Starwood properties."
But it's not just New York, Dave Grossman said. Marriott loyalists will now get access to fantastic luxury hotels across the United States and Europe.
"You are probably pretty excited if you're a Marriott customer now that you have access to use your points on these amazing, high-end properties," he said. "St. Regis, W Hotels, Le Meridien; a lot of these properties are very, very special."
In addition to the expanded selection of high-end hotels, Marriott customers will also get access to the SPG frequent flyer program.
"Starwood has the best points program today," Dave said. "Their points have higher value, plus there is broader flexibility with those points because you can redeem them 1:1 with airlines, too, which isn't the case with Marriott Rewards."
Cons for Marriott Rewards Customers
"Cons" is a pretty relative term here, as most experts would agree that Marriott Rewards members are lucking out with the SPG takeover.
Interestingly, though, there are Marriott customers who fear that the perks and treatment they've grown to love in the Marriott system will change because of the merger.
Dave Parsons, field marketing manager with Ohio-based Donato's Pizza, on the road a lot and, as a result, has platinum status with Marriott.
"I'm very interested to see how this merger works," Dave said. "I have been very loyal to the Marriott brand."
So loyal, Dave told us, he's already racked up 56 nights this year and has seven more scheduled for the end of October.
His experience with several different loyalty programs has made it clear that Marriott is top-notch.
"The Rewards system has been very fair for members to earn points in reasonable ways that have made it extremely compelling to use the brand exclusively," he said. I'm not sure how it will get better with this merger and the fear is that it will get worse."
Dave brings up an excellent point that others have voiced – the prospect of the unknown has everyone drawing their proverbial lines in the hospitality sand. Threads erupting on Flyer Talk and Reddit have fostered arguments discussing advantages and disadvantages and, for the most part, trying to figure out which group will get the better deal.
Looking Beyond the Two Sides: Marriott's Global Reach
In the end, Hotel Impossible's Anthony Melchiorri said, people have to look beyond their own groups and see the bigger picture.
"To me, this merger doesn't fall into the 'pros and cons' discussions," Anthony told us. "To me, it's 85 million members uniting as a strong unit as Marriott increases its reach across the world. That gives those 85 million a lot of power."
Problems will arise; it's pretty much an inevitability, he said. But each consumer needs to look at what they stand to gain – not lose – in this unfolding situation.
"I think, as a member, I'd be sitting back and taking any problems that come with the transition knowing that you'll be a part of the biggest member program in the world," Anthony said.
As for customers like Dave Grossman and Dave Parsons, who are worried about a decline in customer service, Anthony said he believes Marriot CEO Arne Sorenson has the right focus: take care of the employees, and the employees take care of the customers.
"Arne Sorenson said it's about the people (employees), and that when the people feel comfortable they're going to take care of the guests," Anthony said.
He also pointed out that Marriott is fully aware of its Starwood customers' expectations – a poor transition could cost Sorenson the 21 million SPG customers his company is welcoming to the Marriott fold.
"If you truly take care of your people, you are going to respect their way, their flavor, and their style," he said. "Will Marriott continue to focus on the Starwood 'flavor'? I think the answer is not only, 'Yes,' but necessary because they're risking tens of millions of people that are very loyal to Starwood."
He pointed to the Ritz-Carlton as a great example of how Marriott can acquire a luxury hotel and preserve that hotel's identity.
"When you go through a Ritz-Carlton, can you feel Marriott? If you say no, then you have your answer for the Starwood acquisition," he said. "If the answer is yes, then you're going to be hyper-critical."
Conclusions: Is There a Clear Winner in This Merger?
There are great arguments from experienced people in both the Starwood and Marriott Rewards programs. For some, the SPG-Marriott merger is bad news for Starwood loyalists. For others, though, the acquisition of Starwood's collection of luxury hotels is a huge benefit to Marriott Rewards customers.
As Anthony and our experts pointed out, there is still a lot to be known about this merger:
Will Marriott, who currently uses Chase for their hotel credit card, continue with Chase or opt for American Express?
Will SPG properties take on the Marriott personality, or will top brass from both hotels agree to let each property fulfill its own unique personality?
What will happen to the frequent-flyer perks SPG customers love?
If you want to learn more about the Starwood Preferred Guest program, take a look at their home page, where you'll get a great understanding of what perks and benefits they offer their customers.
Likewise, you can head to the Marriott Rewards page to learn more about what they do for the customers.