The Pros & Cons of Grocery Delivery Services (Plus Comparison of Popular Companies)
We compare costs and benefits of seven major grocery delivery services, plus tips to help you decide if the convenience of shopping online could save you cash.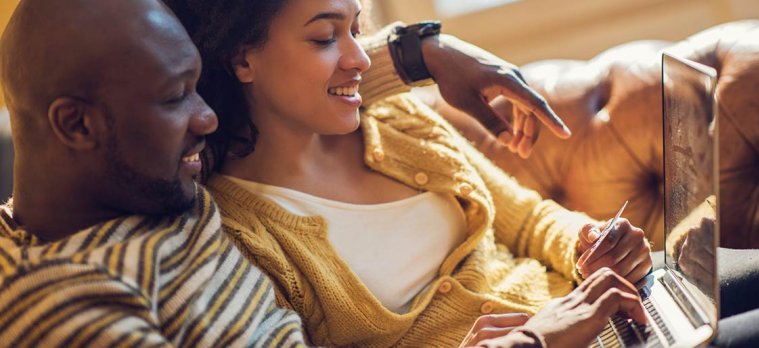 Life gets pretty busy, making it difficult to find time for errands—especially arduous trips to the grocery store. Got kids in tow and the chore can take even longer.
But, did you know that you can avoid driving to the grocery store entirely?
While many consumers have heard of meal delivery services, such as Blue Apron, grocery delivery services offer much of the convenience for less money.
How so? By shopping online, you can easily select all the items necessary for your weekly meal plans.
Whether by shopping at your favorite store or a company's own warehouse, grocery delivery companies let customers do all their shopping online, and then schedule a time for their food to be dropped off at their home, cutting out all the bag lugging and time spent waiting in line.
We'll take a look at the pros and cons, popular companies, and costs to help you determine if grocery delivery is right for you.
How Do Grocery Delivery Services Work?
If you've ever shopped online, you're already familiar with how to purchase groceries through a delivery service website.
The process is pretty straightforward—though it varies slightly depending on the company. For the most part, you'll just create an account, select the items that you'd like to purchase, then determine a delivery time that suits your schedule.
Of course, a few differences do apply, including minimum orders, restrictions on when groceries can be delivered, and which areas are serviced. Before we compare companies, here's a few reasons why grocery delivery services may—or may not—be a great fit for your household.
What Are the Benefits of Grocery Delivery Services?
If you're aren't tethered by a busy schedule, the convenience of grocery delivery largely depends on whether or not you enjoy time spent perusing store aisles and browsing products.
However, assuming that you'd rather be doing anything else with your spare time than walking around a fluorescent-lit grocery store, here are even more benefits to using a delivery service:
1. Grocery Delivery Services Save You Time
Grocery shopping online alleviates the need to stand in checkout lines during your store's peak-hours, much less walking up and down aisles. Shopping online also eliminates the time spent going to and from the store—and stopping for gas along the way.
2. Shopping Online Can Be Done Anytime
Since you can log on to shop any time of day or night, you don't need to worry about running the errand during your favorite store's limited hours of business. There's also no concern of shifting your shopping schedule to avoid crowds during busy after-work hours.
3. It's Easier to Ignore Impulse Purchases Online
Grocery store shelves are stocked with offers and products designed to inspire knee-jerk purchases, especially of pre-made convenience foods—which are equally hard on your wallet and waistline. Alternately, when you shop online, you're not exposed to end-of-aisle displays chock-full of tempting treats, making it easier to stick to your shopping list.
4. You Get to Specify Sizes and Cuts
If you're counting calories or cooking for one, the limited selection of meat cuts available on grocery store shelves can be frustrating. However, many grocery delivery services butcher meat as it's ordered—meaning that you have the opportunity to specify your preferences, whether for a 6 oz steak or the biggest possible roasting bird.
5. Delivery Services are Better for the Environment
According to both the University of Washington and Popular Science, grocery delivery services can cut emissions by 80-90% when compared with individual household trips to the store—even when considering companies that don't optimize their driver's routes.
6. Some Grocery Websites Make Couponing Simpler
Depending on which grocery delivery service you use, some have websites that make it easier to click on manufacturer's coupons as you shop. Even if the store's website doesn't immediately display options to save, searching for coupons is as easy as opening up another browser tab, then entering the corresponding coupons during your checkout.
The Downsides of Grocery Delivery Services
With so many perks to using grocery delivery services, why isn't everyone shopping online? There are a few drawbacks, including:
1. You Pay a Premium for the Convenience
With some exceptions, grocery delivery services tend to charge more for similar items. With the addition of delivery fees and mandatory minimum orders, the cost using grocery delivery services can quickly add up.
2. You Can't Select Your Own Items
If you're particular about which cut of meat or piece of fruit makes its way into your cart, the idea of allowing someone else to hand-pick your items might immediately nullify any benefits of online grocery delivery services. That being said, many store's websites do allow for you to add notes specifying what you'd prefer.
3. Delivery Times Can Be Challenging
Depending on the flexibility of your schedule, selecting a time for groceries to be delivered can pose a difficulty. While more customer-service oriented than, say, a cable company appointment that forces you to wait all day, most grocery delivery services still require that you be available during a two-hour window.
Don't have flexibility throughout the day? While grocery delivery services do allow you to bypass waiting in lines during peak hours, many also charge higher fees for the convenience of evening deliveries.
Find a Grocery Delivery Service in Your Area
Consumers are enjoying increasing options for grocery delivery companies to choose from as the service becomes more popular. That being said, your options for grocery delivery services still largely depend on where you live, with dense, metropolitan areas offering a greater variety of choices.
Some major players include:
Don't live in a metropolitan center? That doesn't mean you're out of luck even if none of the major grocery delivery companies service your area. The simplest way to determine which companies will deliver to your door is to Google "grocery delivery + (your zip code)" or "grocery delivery + (your city name)."
Even if you live in a bigger city, performing a search is a good idea, as you might find that some smaller, local grocery stores offer delivery services for less.
Comparing Grocery Delivery Company Costs
If your area only offers one or two companies that will deliver your groceries, deciding between them should be fairly straightforward. Once multiple options are available, cost becomes the next consideration—how much do different companies charge?
To purchase an AmazonFresh membership, customers have to subscribe to "Prime Fresh," which is an upgraded Prime membership that offers all the advantages of Prime, but costs $299 per year—or $200 more than the current cost of Prime alone.
Alternately, Amazon's Prime Now service only costs the standard $99 for a Prime membership. The two services differ in that AmazonFresh delivers groceries from Amazon's warehouse, while Prime Now picks them up from your favorite retailers. They're also only available in different areas.
Other delivery services, like those from Instacart, Peapod, and FreshDirect, tend to make money by marking up the prices on the groceries, per-delivery fees, and upgrades to other, less-costly annual memberships for free deliveries on orders over a certain size. (For example, Instacart charges $149 per year for Instacart Express which provides free delivery on orders over $35.)
Is attempting to make heads or tails of multiple delivery fees, minimum orders, and additional perks or restrictions making your head spin? Here's a side-by-side comparison:
| | Minimum Order | Fee Type | How Much | Delivery Window |
| --- | --- | --- | --- | --- |
| Safeway | $49 | Per Delivery | $12.95 for orders under $150 or $9.99 for orders over $150. | Same-day delivery if you order before 8:30am |
| AmazonFresh | $50 | Annually | $299 (Includes Amazon Prime membership) | Next-day delivery |
| Amazon Prime Now | None | Annually | $99 (Includes Amazon Prime membership). $7.99 for 1-hr window or free for 2-hr window. | 1-hr & 2-hr delivery options |
| Instacart | $10 | Per Delivery (Varies with delivery time & order amount) | $3.99–5.99 for orders over $35 or $7.99–9.99 for orders under $35. | 1-hr, 2-hr, & same-day delivery options |
| FreshDirect | $30 | Per Delivery | $6.99 | Next-day delivery |
| Walmart | $30 | Per Delivery | $7 for 2-hr window or $5 for 4-hr window. | Same-day delivery |
| Peapod | $60 | Per Delivery | $9.95 for orders $60–75 or $8.95 for orders $75–100 or $7.95 for orders greater than $100. | Next-day delivery |

As you can see, minimum orders and delivery fees can affect the overall cost of your grocery delivery. But, how does each company compare when it comes to their pricing of individual items?
| | Milk | Bananas | 100% Whole Grain Bread | Fresh Chicken Breast |
| --- | --- | --- | --- | --- |
| AmazonFresh | $4.19/gal | $1.09/lb | $2.50 | $5.79/lb |
| Amazon Prime Now | $3.49 | $0.65/lb | $2.99 | N/A |
| FreshDirect | $4.29 | $0.99/lb | $4.49 | $8.99/lb |
| Walmart | $3.05 | $0.55/lb | $2.00 | $1.99/lb |

Why weren't some grocery delivery services included in our cost comparison?
Peapod requires a unique valid address in an area that they serve to create an account, therefore we were unable to log in.
Safeway allows shoppers to browse as a guest, however, the function did not work. To create an account requires an existing Club Card number, meaning that you'll first need to head into the store to sign up before shopping online.
Instacart picks up groceries from your favorite store, so their prices depend on where you like to shop.
As you can see, from the grocery prices that we were able to compare, Walmart definitely came out as the cheapest option. Additionally, their website was the easiest to navigate, and we found that they had the widest range of choices in each category.
A close second was FreshDirect. Again, this service is only available for residents of New York, which might explain the high prices. However, the website was intuitive to use. Additionally, each product description includes customer ratings.
During our attempts to price compare, it became obvious that Amazon's Prime Now is missing many of the staples you might want to purchase during a shopping trip—perhaps that's due to these regional inconsistencies.
However, the difference in available items means that those who are searching for a grocery delivery service to completely replace in-store shopping might consider that the $200 annual difference between AmazonFresh and Prime Now shoppers is worth the cost.
Finally, I was most disappointed in Safeway's online shopping experience. Being a regular Safeway shopper, I actually have a Club Card number on hand. Yet, despite a solid half an hour attempting to sign into their website to shop, I finally had to walk away empty-handed.
Which Grocery Delivery Service Is Best for You?
Let's face it: Most of us will only get to choose between one or two grocery delivery services simply because there aren't multiple companies that deliver nationwide. However, if you do have the opportunity to pick between two or more, how to tell which is best for you?
The answer depends on what you value most:
If you're a frequent shopper, consider signing up for AmazonFresh. This service was one of two who delivered the best produce in a direct comparison by Tech Insider. Additionally, AmazonFresh offers groceries at the lowest prices if you use the service frequently enough to negate their high annual fee.
Only need non-perishables? Consider runners-up, Amazon Pantry or Amazon Prime Now. These services require you to be an Amazon Prime member ($99) but don't cost the additional $200 of AmazonFresh. There are more than 12,000 items in Amazon's pantry—anything found in a grocery store except for produce, dairy, or meat. To use Amazon Pantry, just pay $5.99 to fill a box with 45 pounds worth of household items, which is then mailed to your home.
If you value variety and price, Peapod is known as an all-around crowd pleaser. The company offers a huge selection of products and produce. Additionally, both store and manufacturer coupons are honored, giving you double the chances to save.
If you need a little flexibility, AmazonFresh also comes out on top. The service delivers perishable items in temperature-controlled bags. Additionally, there's an option for "unattended delivery," which means that items can be left on your doorstep or at a reception desk in case you're not home.
If you're picky about your produce, Tech Insider suggests that you choose between AmazonFresh or Instacart. (Note that their article only compares three grocery delivery companies, and lists FreshDirect as a clear loser.)
If you're a Safeway shopper, you may want to stick with your preferred store to keep racking up points. This is assuming you have luck signing into their shopping website! However, most goods are available at in-store prices, and all coupons and sales are valid. Even better, any products purchased with your loyalty card (whether in-store or online) will be added to your "frequently purchased" list for convenient shopping in the future.
You'll also find that Safeway frequently runs promotions on free or discounted delivery. However, if you'd like to reduce the cost, Safeway also offers a curbside "drive up and go" service for as little as $3. And, unlike most online grocery delivery services, Safeway accepts EBT benefits (food stamps) as payment.
Think You'll Give Grocery Delivery Services a Shot?
Again, there are a lot of variables in deciding which, if any, grocery delivery service near you is worth the cost. After all, everyone has different shopping struggles.
Are you someone for whom time is money, or seriously struggle with impulse picks that wreck your grocery budget? If either (or both) or those describe you, the extra cost of shopping online for groceries could be totally negated by what you'll save by removing temptation and a streamlined process.
Are you an efficient shopper that knows their way around the store with eyes closed, and enjoy a flexible enough schedule to avoid crowded after-work hours? If so, you might not consider online shopping to regularly restock your pantry, but the services could come in handy when you need to buy in bulk, such as before cooking a large holiday dinner.
If you decide to utilize a delivery service, you can minimize the cost by creating a shopping routine that makes sense for your family, such as ordering in bulk once a month and supplementing produce with trips to a farmer's market.
Bottom line: When it comes to grocery delivery services, it totally pays to know what type of shopper you are. Still undecided? Consider giving a grocery delivery service a shot—just make sure you choose one that charges per delivery (instead of an annual membership).