Using CBD Oil for Anxiety: Benefits, Potential Side Effects and Ideal Candidates
CBD oil for anxiety, claimed to work well for most people, is said to be generally safe, inexpensive, and easily available. Learn more to see if CBD oil is right for you.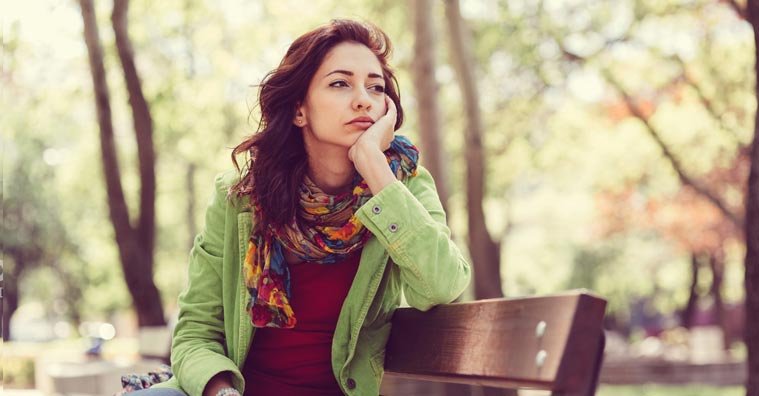 More and more people are turning to CBD oil to help diminish anxiety, as this growing trend is claimed to either completely relieve typical symptoms of anxiety – or at least provide partial relief.
This article takes a closer look at the use of CBD oil for anxiety, including how it works, potential benefits and side effects, and what researchers have discovered through focused studies.
Keep in mind that this information is not intended as medical advice. CBD oil might have an adverse effect if you're taking certain medications or other factors, so it's important to talk to your medical provider, first.
What Is CBD?
CBD, a single-molecule sourced from industrial hemp, is filled with vitamins, omegas and essential fatty acids that are known to have beneficial impacts on the skin, hair, and overall body, according to Julie Winter, COO and Co-Founder of CBD for Life, a collection of CBD-infused skincare and pain management products.
Many people still assume CBD is against the law, and will make you feel "high."
However, CBD is legal in all 50 states, and "our goal is to educate as many consumers as possible so that they are aware of the amazing healing properties of CBD," Winter emphasized.
CBD oil is now offered in several different forms including pills, oils, balms and vaping devices; as well as edibles including gummy bears, honey – and even coffees.
CBD oil for anxiety is a growing trend because "it is so effective," Winter said. "CBD aids with all the typical side effects of anxiety, such as psychedelic thoughts, sleepless nights, and trouble being around individuals."
She noted that CBD oil can provide a natural remedy to a host of health issues, including joint and muscle pain, insomnia, arthritis, migraines, fatigue, nausea, inflammation, anxiety, epilepsy and Parkinson's.
"Anxiety is commonly treated with psychotherapy, medication, or a combination of the two, so people are now able to turn to a more holistic approach and self-treat with products like CBD oil," Winter said
CBD oil for anxiety is a growing trend for a few reasons, including that it works well for most people, is generally safe, inexpensive, and easily available, added Harry Rose, who has worked with cannabis cultivation, breeding, and creating best practices and techniques for the past 34 years.
At best, people who use CBD oil can completely relieve typical symptoms of anxiety and be able to function normally, he said, and at worst, they can expect to have partial symptom relief.
"As with all cannabis products, some trial-and-error is required to find the sweet spot of what formulation and dosage is most effective," Rose added. "Eventually protocols will be standardized via clinical studies."
How CBD Oil Can Help Anxiety
According to Winter, anecdotal evidence and ongoing scientific studies show that CBD tinctures may be helpful in reducing general anxiety – as well as pain management, easing symptoms of fatigue, nausea, and migraines, targeting inflammation for issues such as fibromyalgia, rheumatoid arthritis, multiple sclerosis, and autoimmune disorders, and managing epilepsy and Parkinson's.
"CBD oil is the fastest and most effective way to consume CBD because it goes directly into your bloodstream," explained Winter, noting that the CBD For Life Tinctures come in a 600mg and 300mg formula. "They are non-alcoholic and are derived from the hemp plant, so they have a calming effect without the psychoactive effects of THC."
Rose added that these benefits are a safe, non-toxic relief of symptoms, versus harsh chemical-based drugs.
"In many cases, it works better than typical conventional drugs normally prescribed, and doesn't hurt the liver or kidneys – assuming it's full spectrum cannabis extract and not pure CBD isolates," he said.
At CBD for Life, "our tincture offers a unique combination of CBD isolate and phytocannabinoid-rich CBD oil that is boosted with nutraceutical-grade 99% pure CBD isolate, all derived from organic hemp," Winter said.
The CBD isolate offers a quick and efficient intake into the body; while the CBD oil has an extended release and prolonged effect.
"The tincture is dispensed directly under the tongue and held there for 60 to 90 seconds to improve bio-availability before swallowing," Winter advised. "It also can be added to your favorite food or beverage. Adults take 1 full dropper (1 ml) 1 to 2 times daily…consistently for best results."
Cannabis-derived full spectrum CBD remedies are the most effective, according to Rose, owner of a California medical cannabis company that has made human and pet medicinal products for the last five-plus years in the Prop. 215 market, which is now the adult use/medical market.
The sub cannabinoids, terpenes, flavonoids, minerals and vitamins that create the "entourage" or "orchestral" effect create the most effective form of CBD products, Rose said.
"Those additional constituents created by the plant and used in a carefully extracted form are what makes CBD most effective and allow your body to properly utilize the compound," he noted. "It is believed that through the binding to the CB1 receptors in the brain it regulates the signals that control serotonin levels to ease anxiety."
CBD Oil Safety & Potential Side Effects
CBD oil is safe when it is extracted from the cannabis plant correctly, Winter said, and CBD For Life takes great care to ensure that zero THC is included in the company's CBD extractions.
"CBD is not FDA regulated so consumers should be on the lookout for companies that are transparent with their test results," Winter recommended.
As far as potential side effects are concerned, "side effects aren't common or serious," she said. "Minor potential side effects may include dry mouth, drowsiness, low blood pressure, and lightheadedness."
If taken properly, cannabis-derived CBD products are very safe, Rose said. He noted that the ratio of CBD to THC along with the spectrum of terpenes, sub cannabinoids, and flavonoids, determines efficacy.
"Pure CBD is the least effective as THC and the other constituents need to be in proper levels to be the most effective," Rose explained.
The other compounds work as "travelers" to get the compounds where they need to be in the body, and give those compounds the proper efficacy, as well as regulate the body and suppress any negative effects.
"As long as full spectrum cannabis only extracts are used to make the products and they pass full state compliance testing, the treatments are safe and typically effective assuming the proper spectrums and ratios are used in those products," Rose said.
However, if taken in excess, people may experience anxiety itself – so less is more, he noted.
"Typically small doses for anxiety work best," Rose advised. "Females tend to have better reactions from high CBD with low THC products…where men need more THC to be effective, but still moderate amounts. It is generally best for both sexes to start with something like a 20:1 ratio and work from there."
He added that full spectrum cannabis-derived products can only be purchased in legal states at state-licensed stores.
"Anything that can be shipped 50 states is hemp-based, not as effective and are not subject to the meticulous state testing for safety," Rose said. "Only fully compliant state testing can guarantee product safety and efficacy."
Ideal Candidates for CBD Oil
Winter said that anyone dealing with anxiety-related issues, such as PTSD, insomnia, OCD or general anxiety disorder would make an ideal candidate for CBD oil.
On the flipside, CBD oil may interact with several medications, including some types of anti-epileptic drugs. Therefore, "anyone taking this sort of medication should avoid using CBD," Winter advised.
According to Rose, ideal candidates are women first and foremost, as CBD seems to be most effective on women.
"That being said…men benefit greatly from CBD but in general need slightly higher THC levels to be most effective," said Rose, further noting that generally speaking, most anxiety syndromes benefit from using full spectrum cannabis products to help control symptoms.
However, if someone is taking heavy steroids, HMG-CoA inhibitors, calcium blockers, antihistamines, prokinetics, anti-virals or benzodiazepines, "they need to check with their medical practitioner to make sure they won't have a negative interaction," Rose advised.
CBD as a Potential Treatment for Anxiety Disorders
CBD is a pharmacologically broad-spectrum drug that in recent years has drawn increasing interest as a treatment for a range of neuropsychiatric disorders, according to the review, "Cannabidiol as a Potential Treatment for Anxiety Disorders" published by the National Institutes of Health.
The purpose of the review was to determine CBD's potential as a treatment for anxiety-related disorders, by assessing evidence from preclinical, human experimental, clinical, and epidemiological studies.
"We found that existing preclinical evidence strongly supports CBD as a treatment for generalized anxiety disorder, panic disorder, social anxiety disorder, obsessive–compulsive disorder, and post-traumatic stress disorder when administered acutely," the review indicated, further noting that few studies have investigated chronic CBD dosing.
"Likewise, evidence from human studies supports an anxiolytic role of CBD, but is currently limited to acute dosing, also with few studies in clinical populations," according to the review.
"Overall, current evidence indicates CBD has considerable potential as a treatment for multiple anxiety disorders, with need for further study of chronic and therapeutic effects in relevant clinical populations."
Effectiveness of CBD Oil for Pediatric Anxiety
Anxiety and sleep disorders, which are often the result of PTSD, were present in a 10-year-old patient who was studied for a case report published by the National Institutes of Health entitled: "Effectiveness of Cannabidiol Oil for Pediatric Anxiety and Insomnia as Part of Posttraumatic Stress Disorder."
This patient was sexually abused and had minimal parental supervision as a young child under the age of five. The case study noted that pharmaceutical medications provided partial relief, "but results were not long-lasting, and there were major side effects." However, a trial of CBD oil resulted "in a maintained decrease in anxiety," as well as a steady improvement in the quality and quantity of the patient's sleep.
"Cannabidiol oil, an increasingly popular treatment of anxiety and sleep issues, has been documented as being an effective alternative to pharmaceutical medications," the report indicated, further noting that this study provided clinical data that support the use of CBD oil as a safe treatment for reducing anxiety and improving sleep in this young girl with PTSD.
Behaviors related to her diagnosis of PTSD secondary to sexual abuse included anxiety, insomnia, outbursts at school and suicidal ideation. CBD oil was recommended as a potential treatment to help her insomnia and anxiety, and her grandmother, who is her caregiver, provided full consent. A trial of CBD supplements (25 mg) was then initiated at bedtime, and 6 mg to 12 mg of CBD sublingual spray was administered during the day as needed for anxiety.
The main finding from this case study is that CBD oil "can be an effective compound to reduce anxiety" – as well as insomnia secondary to PTSD. The report also noted that animal studies support use of this treatment, and report that "CBD may block anxiety-induced (Rapid Eye Movement) sleep alteration via its anxiolytic effect on the brain."
"The strength of this particular case is that our patient was receiving no pharmaceutical medications…but only nutritional supplements and the CBD oil to control her symptoms," the study indicated.
Her scores on the sleep scale and the anxiety scale consistently and steadily decreased during a period of 5 months.
"She was ultimately able to sleep through the night most nights in her own room, was less anxious at school and home, and displayed appropriate behaviors," according to the study.
The patient's grandmother later reported: "My granddaughter's behaviors are definitely better being on the CBD. Her anxiety is not gone, but it is not as intense and she is much easier to be around. She now sleeps in her own room most of the time, which has never happened before."
Final Thoughts
Those considering CBD oil for anxiety should conduct research before incorporating it into their lifestyle.
"It's important to look into exactly where the products are manufactured, reading reviews, and purchasing from a specialty site, like CBD for Life," Winter said.
She added that CBD oil is "a more natural holistic approach" for dealing with anxiety.
"This is the perfect option for those who are looking to help find relief without the mind-altering effects of marijuana or certain pharmaceutical drugs," Winter said.
No real complete clinical studies are done in-depth on any cannabis products, "and this is no different," Rose said.
"Any information is observational, or based on partial studies on effects, rather than large pool or triple blind studies done by an authorized research body," Rose explained. "Those studies are just beginning – stay tuned."
He noted that in most studies done to date, single molecule and/or synthetic cannabinoids are used and do not reflect actual effects or reactions of botanical versions of the same compounds.
"This has been the ongoing problem in this industry all along until fairly recently when we can finally start doing some legitimate studies," Rose said.
As far as the bottom line is concerned, full spectrum, state tested compliant CBD products, especially oral forms, is an excellent safe approach for controlling anxiety, general wellness, and many health issues, Rose added.
"It is cost effective and if taken appropriately is non-toxic as compared to the chemical based drugs typically prescribed for the same purpose," he said. "It's always important to consult with a medical professional if there are any medical complexities other then the anxiety issues to make sure there will be no negative interactions with other treatments."
» More on CBD Oil: