Vacation Rental vs. Hotel: How to Decide What's Better for Your Next Trip?
Vacation rentals offer travelers unique accommodations, larger spaces, and cheaper prices, but they often fall short in terms of convenience. We'll help you decide what kind of traveler benefits most from booking a vacation rental.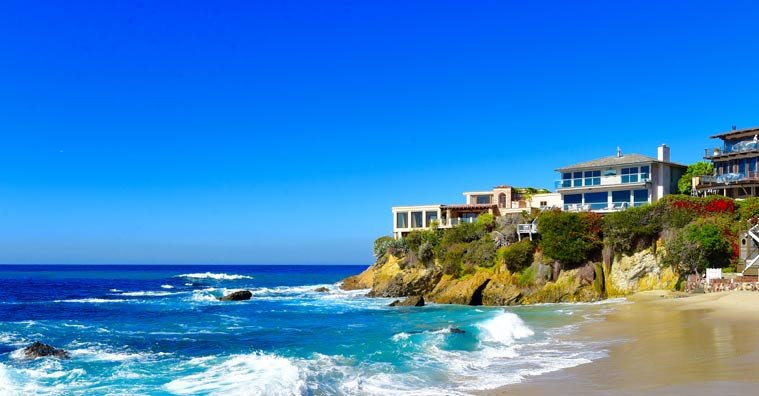 You've heard of vacation rental websites such as Airbnb, HomeAway, and VRBO. But, now that it's time to plan for your next vacation, you're not so sure if renting from a private host is the right fit for your trip.
The rise of the sharing economy (when owners rent out something that they're not using) has led to dozens of websites catering to travelers who'd like to explore different places to stay beyond what's offered at your typical Hyatt or Best Western.
However, renting a privately-owned English cottage, Chicago penthouse, or beach-side bungalow comes with its own set of pros and cons.
Depending on your priorities, these could make the difference between a vacation that's memorable for all the right—or wrong—reasons.
To help determine if renting a privately-owned home suits your travel style, check out our comparisons on three points: traveling with kids, on a budget, and when convenience is a top priority.
Vacation Rental vs. Hotel: What's Easier When Traveling With Kids?
Are you traveling with one or more children in tow? Carrie Simmons, mom of two, writer and host of the award-winning TV show, Travel With Kids, has traveled with her family for over twelve years—and to over 40 countries!
"I wish I could say I have this hotel thing down pat," says Carrie. "But I still occasionally make a flub. One thing I do know, staying in an Airbnb or vacation rental can make traveling with family easier."
Carrie's first reason for preferring vacation rentals to traditional hotel rooms comes down to the simple equation of space and cost. "At hotels in most countries around the world, there are limited family rooms, so most families end up needing to get more than one room."
Not only does a vacation rental provide more space for Carrie's family of four, but it saves them money in having to rent only one place versus multiple rooms.
"In addition, most vacation rentals include a kitchen, which means families can choose to eat some meals at home versus out, which is a cost saver, and sometimes a sanity saver… as any parent knows dinner in a restaurant with kids after a long day of touring can be tumultuous!"
Another reason that Carrie's family prefers vacation rentals to traditional hotels? They offer a more authentic experience.
"The Airbnb rentals are also usually located in residential neighborhoods, which means more immersion into local life than at a hotel."
The Bottom Line for Those Traveling With Kids?
Vacation rentals give families more bang for their buck, since renting a single, larger space is often cheaper than multiple rooms. Be sure to choose a vacation rental with a kitchen for an extra opportunity to save. Additionally, staying in a local residential area allows for a more authentic experience for your family.
Vacation Rental vs. Hotel: Which Is Cheaper?
Vacation rentals like Airbnb and VRBO might be a more cost-effective choice for large groups and families, but are they a better choice for your average solo traveler or couple looking to save a few bucks?
We heard from Dr. William Frye, Associate Professor & CMAA Faculty Advisor at New York's College of Hospitality and Tourism Management, who recently sat on an expert panel comparing vacation rental websites like Airbnb, VRBO, and HomeAway with traditional hotels.
"Rental price per square foot rented is much less expensive in shared accommodations than most hotels," he says. Foot for foot, vacation rentals are the cheaper option.
According to Dr. Frye, it's because of the chance to save that so many potential hotel guests from budget or middle-incomes are switching to vacation rentals while traveling.
Dr. Frye also confirmed Carrie's point about where you're more likely to find vacation rentals. He states that, unlike hotels that are often located in commercial zones, vacation rentals are most often located in residential neighborhoods and suburbs.
Being located in a residential area has cost implications, too. Generally speaking, it's easier to find budget-friendly places to eat and shop in an area that's mostly residential, as opposed to a business district (where there likely aren't any grocery stores).
Vacation Rental vs. Hotels: Which Is More Convenient?
Checking into a hotel is so straightforward, that most travelers take it for granted. Finding the location might be difficult if you're staying in a small establishment or are in a foreign country. But typically, hotels are used as landmarks and are easy to find.
Unless you're booking with a mom-and-pop B&B, your hotel likely has someone at the front desk 24/ 7 to process check-ins and help resolve guest issues—which is a real relief if your flight gets delayed, and you don't arrive until 3 am.
Let's say that you walk into a hotel room and immediately notice that something isn't up to snuff. Maybe you got two queen-size beds instead of one king. Or, perhaps, the bathtub hasn't been properly cleaned. Either way, it's usually a simple fix: Just call the front desk and ask for assistance or to switch.
Need a toothbrush, a suit pressed, or a wake-up call? Those, too, are available by calling down.
You know what else is convenient about hotels? The staff likely speaks your native language. Despite all the flak traditional hotels get for providing a whitewashed experience, sometimes it's just darn nice to decompress from a long day of sightseeing by ordering room service in your pajamas.
Authentic Experiences Aren't Always Convenient
I've experienced some wonderful Airbnb, VRBO, and Home Away hosts, and have gotten to stay in accommodations that were far nicer than what the same cost could have afforded at a hotel. However, finding and checking into your vacation rental is rarely a straightforward affair.
As we mentioned above, vacation rentals are typically located in residential areas and can be difficult to locate.
Then, there's the matter of checking in. Vacation rental websites each have messaging options that allow you to communicate with your host, giving you the chance to set up how and when you'll meet to get the key.
However, sometimes plans go awry and if you're traveling to a foreign country (especially if you don't have international phone service), getting in touch with your host can create extra hurdles.
On a trip to Paris two years ago, we'd booked an Airbnb rental for our stay. The host was very helpful and gave detailed directions on how to find her city center apartment. However, she wasn't going to be available at the time of our arrival.
Instead, we were told that the key would be left in a specific spot in the hallway on her floor and that we could just let ourselves in. If only it had been so easy!
Upon arriving at the building, which was a historic business center with apartments on the top floor, we realized the front gate was locked during weekends. With no phone service, we were unable to contact the host and had to wait for someone to open the door. Then, upon gaining access to the building, we had trouble finding the key—only to realize that none of the doors were even marked with numbers!
The whole debacle of getting into our rental took upwards of two hours, at which point we were exhausted and somewhat soured on the otherwise charming little apartment. Not exactly a great start to a vacation.
The Bottom Line on Comparing Convenience?
'Convenience' is pretty subjective; one person might prefer to have hotel staff downstairs to take care of any dilemmas, while another might prioritize the opportunity to be shown around by a vacation rental host.
Do you have the patience and flexibility to weather a few bumps in the check-in process, or are you of the mind that, once the accommodation is paid for, everything should be smooth sailing? If it's the latter, a traditional hotel is probably your best bet.
A Strike Against Airbnb: Hosts Can Cancel at the Last Minute
Kate Bartlet, an innkeeper at The Henniker House in New Hampshire, knows a thing or two about how to deliver a great guest experience. As someone "who complies with local regulations," she says, "I am predisposed against non-compliant Airbnb properties."
When she's traveling, Kate prefers to support small businesses and choose B&Bs over franchise hotels and motels. However, on a recent trip with a family, she gave both VRBO and Airbnb rentals a shot.
According to Kate, the variety of accommodations listed on VRBO was helpful due to the large size of their group, and the three cottages they booked through the platform were all excellent. "The sites were well organized, the photos proved to be accurate, and they even welcomed our dog."
Airbnb, however, fell short.
"We had booked one whole house through Airbnb only to have an email from Airbnb (HQ, not the host) write two months after our confirmation and deposit—which was only four weeks before our trip—to say that the rental's owner had decided against renting the house this year."
The last-minute cancellation left Kate's group with limited options when looking for a rental that could accommodate their large group and pet.
Adding insult to injury, Airbnb fell short of helping Kate's group secure another rental. Instead, "they included a link to help us find another which was to the general Airbnb site—not specifically where we were going."
Airbnb did refund their deposit. "But, at that late date, it was a scramble to find something else in the area we wanted to be in."
Airbnb addresses host cancellations in their FAQ section, acknowledging that "cancellations disrupt guests' plans and impact confidence in the Airbnb community."
There are penalties for hosts who cancel: For cancellations more than seven days before check-in, your first fee is waived for any cancellation within a six-month period, and it's $50 for every subsequent one. Within seven days of check-in, Airbnb charges hosts a $100 fee per cancellation.
While $50 or $100 penalties aren't chump change, knowing that your host has been penalized isn't of much comfort to large groups or other travelers that have specific accommodation needs.
Which Is Better, Vacation Rentals or Hotels?
Vacations aren't a one-size-fits-all affair, which is one of the reasons that vacation rentals are becoming so popular with travelers. Need more space to accommodate a large group or want an in-suite kitchen? That's a lot easier to find when renting a private apartment than in a hotel room.
Given the pros and cons of each type of accommodation, frequent traveler and travel writer Kate Gilbert says she likes to switch it up depending on how long she'll be in any one spot.
Kate primarily stays in vacation rentals she finds on VRBO, HomeAway, and Airbnb. Her reasons being:
We like to cook, and part of our travel style is to pretend we live somewhere; going to the store and buying local ingredients is all part of the fun. Even if we don't cook every night, we'll normally at least have lunch or breakfast 'at home.'

We feel like we have a more authentic experience. We often don't stay in the tourist center, and we get to know a neighborhood as if we lived there.

Depending on where you are visiting it is often much more economical. We could stay in a nice home for $50 a night in cities where a hotel might be $200.

We have more space. For any more than a few days who wants to live in just their master bedroom!
When does she go with traditional hotels instead?
Kate's preference is to use hotels for shorter stays of less than a week, or in areas where tourism is underdeveloped and there are not many choices yet. "For instance, we just visited Myanmar and hotels were the best choices in this developing nation."
Which Vacation Rental Website Is Best?
If you find that your needs are more in line with Kate's reasons for choosing a vacation rental, you might find yourself wondering which website should you use to start your search. According to Kate Gilbert, not all vacation rental websites are equal.
"We find we have to be diligent with who we rent from—especially on Airbnb, more so than with VRBO and HomeAway."
In Kate's experience (which echoes my own), Airbnb has more entries that look suspect, don't have many pictures, or one person is renting out many units in the same building, but with only one set of photos.
"We always ask the host a few questions to make sure they are responsive. If they don't respond quickly or don't seem to know the answers, we choose somewhere else." Perhaps because she's been careful, Kate notes that she's had all good experiences so far.
However, it's not just communication and check-in times that vary when renting from a private host. The quality of each residence can vary widely as well—and the only way to glean information is by carefully reading previous guest's reviews.
Kate notes that there is one big positive to using Airbnb's platform: "They have non-filtered reviews, so you know you are getting honest feedback." Apparently, VRBO owners can selectively post reviews—something potential guests should keep in mind.
Beyond spammy postings or cherry-picked reviews, Kate prefers Airbnb for short city breaks, since there are more choices, and listings tend to be less expensive.
However, if you have the opportunity to book far in advance, Kate advises that VRBO is the way to go. Unlike Airbnb hosts, who frequently don't list prices out past the next few months, VRBO listings can more often be booked well into the next season.
Another reason Kate picks VRBO when planning ahead? VRBO doesn't require that you pay upfront, unlike Airbnb. "Paying in full a whole 12 months in advance, which is required to book on Airbnb, isn't very consumer friendly."
Finding the Best Fit Depends on Your Priorities
Bottom line, deciding which type of accommodation fits your vacation requires taking an honest look at your priorities: Sure, we all want to feel like Indiana Jones, but adventurous and carefree travel can be chock-full of uncomfortable moments.
If your hopes for your vacation include digging deep into local culture, eating foods you've never heard of, and lots of time walking around exploring (the fancy word for being lost), then vacation rentals might suit your travel style.
However, if your hope is to get away from it all, unwind, and even enjoy some crisp sheets and fresh towels that someone else has to wash, consider sticking with traditional hotels, either franchises or a smaller establishment.