Online Dating Scams: How to Spot a Romance Scam When Using Dating Sites
Thousands of love-seekers fall victim to online dating scams each year. In this article, we'll provide expert advice that can help you steer clear of romance scams when dating online.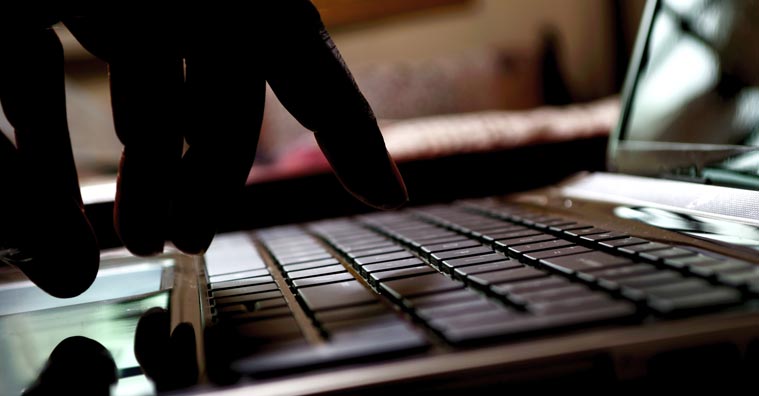 Today, nearly 50 million Americans have tried online dating at some point. And given the fact that the average customer spends $243 per year, this means that the industry as a whole rakes in more than $1.9 billion annually.
But despite its widespread success and popularity, the reality is that crooks stole more than $50 million from love-seekers in 2011 alone, which works out to about $8,900 per victim.
In fact, writing for the Independent, Rachel Hosie reports that fully 10 percent of free dating website members are scammers.
Given this prevalence, what actionable, tried-and-true methods can you use to identify and steer clear of a romance scam when dating online? Let's start by covering some basics.
Taking Advantage of Your Vulnerability
The reality is that in order to find love, you have to make yourself at least somewhat vulnerable. But it's precisely this vulnerability that scammers prey upon, since they'll often profess their undying love in an attempt to convince you to hand over your money or your personal information.
Consequently, there is some evidence that those who tend to open their hearts faster than others are also more likely to fall victim to a romance scam.
For example, according to a 2016 British Psychological Society study, these victims are often efficient, organized, and disciplined, but they're also sensitive and "more likely to express emotion and display a preoccupied attachment style."
Wayne Mays, co-founder of Scam Survivors, puts it this way:
"These people are not stupid at all. They're just trusting. With the romance scam, it could be someone who's been married for a number of years. Their partner has either died, or they've divorced and they've just started looking at online dating. So they have no idea that these scammers are out there."
The takeaway? Even if you don't tend to quickly fall head over heels, it's always a good idea to remain cautiously vulnerable when dating online and dealing with potential love interests—and the scammers sometimes that pose in their place.
Where Do Romance Scammers Come From?
According to RomanceScams.org, an online information and advocacy organization that helps people learn about this type of fraud and heal from their experiences, online dating scammers can hail from any country in the world. However, they're most often located in West African countries—especially Nigeria.
These criminals will often work in small teams (more about this in a moment) where they often have the support of local businesses, and will even follow scripts, like in a modern telemarketing call center.
Often, each member of the team will work on several different "accounts" at once, and there will generally be a clear chain of command among the group (e.g. workers, management, big bosses, etc.).
And while it might seem intimidating dealing with a large team like this, the fact is that there are six primary red flags you can use to identify these Internet dating scams, stop them in their tracks, and potentially save yourself a ton of heartache in the process.
How to Spot a Romance Scam When Using Online Dating Sites
1. There's a Large Age Difference
More often than not, the FBI indicates that online dating scammers target predominantly older widowed or divorced women. Why? Because, as Scam Survivors' Wayne Mays emphasized earlier, older individuals typically have less online literacy than younger generations, so they might not identify fraudulent behavior as easily.
In addition, this demographic may be more prone to feeling alone, and might be more willing to take greater chances when seeking love than they would otherwise.
What to Do: If someone reaches out to you through a dating website, obviously the first thing you'll want to do is visit their profile and see what they have to offer. However, if you notice they're younger than you (especially if they're significantly younger), this could be your first signal that it might be a scammer.
Granted, it might be a legitimate love-seeker who prefers mature partners. But the fact of the matter is that many scammers recognize older individuals tend to be more financially secure—and might be lonely, thereby making them prime potential targets.
2. They Quickly Profess Their Love
In an effort to move the ruse along, online dating scammers will often quickly escalate the relationship to include the big "L" word. They might talk about how they can't wait to finally be with you, how much they cherish your love, and may even send you long, love-filled poems, or flowers.
What to Do: While it might be romantic to think that love at first sight (or click of the mouse, to be exact) is what's happening here, this isn't a fairy tale. In real life, if someone you've never met tells you that they love you after a few online messages, the FBI's San Diego field office reports that it could even be a strong sign you're being set up for a scam.
"If they immediately start talking about marriage and love and showing a lot of affection, run really fast," personal security and identity theft expert Robert Siciliano told us.
"Sometimes, loneliness trumps our ability to see the truth. Keep your head up and pay attention to someone's intentions."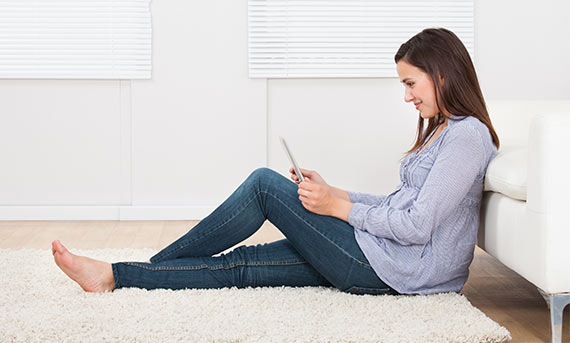 ​
3. They Constantly Avoid Meeting in Person or Speaking Over the Phone
Whether or not you're older, and regardless if they've expressed a love interest early on, it goes without saying that if the situation seems promising, you need to meet. This can involve an in-person get together for lunch (or another similar activity), speaking over the phone, or video chatting.
But if the person continues making excuses as to why they can't meet or speak live—whether traveling for business, visiting family, or something else (which will often become increasingly bizarre)—your alarm bells should start going off.
Pro tip: Also, until you've had plenty of time to verify they are who they claim to be, it's a good idea not to take a relationship away from the site where you met. This includes phone calls, text messages, and third-party apps such as Skype.
Even then, if you do request to meet in person, never—ever—give them your home phone number, or your home or work address, or other personal details.
What to Do: Here's how Robert Siciliano puts it:
"When communicating with a potential mate via a dating website, or even in the physical world, do not give up all your information to them until you are entirely sure they are good. This can take weeks, but it's worth the wait. Bad guys lie a lot, and they will keep the ruse going until they have what they need, or until you are in a vulnerable place. So, be discreet and keep your personal information private."
4. Do Profile Pictures Details Match Up?
In the meantime, revisit the person's profile and study their pictures. Do you see any inconsistencies, such as out of place geographic features?
For example, if this person claims to live in Tucson, AZ but all of their pictures show them in a dense urban setting with green foliage all around, this could be an indication they're not who they say they are.
However, the reality is that very few romance scammers will use their real pictures on online dating sites. Instead, they'll often steal images from strangers' social media accounts.
Because of this, you'll want to run one (or more) of their profile images through Google's reverse image search, which can quickly help you determine if their pictures are legitimate or not.
Another great resource is Scam Survivor's romance scams forum, which lists some of the most commonly used pictures among scammers. Frequently used email addresses are also updated regularly.
Is there anything else you should be on the lookout for?
In another of her articles for the Independent, Rachel Hosie reports that the following represent some of the most common traits used in a scammer's fake dating profile, whether for men or women:
"The male profile is in his late 40s (48 is the most common age) with a high income. He presents himself as a widower, with a degree and of average height (5'10"). He is most likely to have a career in engineering, has no interest in politics, a full head of light brown hair, and the photos are often taken at a slight distance.
"The female profile is in her 20s (29 was the most common age), and also has a high income. She presents herself as a student, also with a degree and no interest in politics. She is 5'6", has never been married, and has long brown hair and blue eyes. Photos used are often selfies of her wearing skimpy vest tops showing lots of cleavage."
Internet dating scammers will often make common errors in their profile details, as well as in their direct messages, which we'll discuss in the following section.
5. They Make Many Spelling and Grammatical Errors
As we mentioned above, most online dating scams originate from non-English speaking countries, so if you notice that this person's messages are filled with numerous spelling and grammatical errors—ones that even someone with a basic understanding of English wouldn't make—be wary.
What to Do: Since many of these scammers work in teams, be vigilant and keep an eye out not just for grammatical errors, but also for inconsistencies and repetition.
For example, did the person "forget" something important you were talking about previously? Did they make an obvious error, such as calling you by the wrong name? Do they use different words to describe things? Do the messages sound like they're coming from different people?
In addition, do you find that your messages are responded to in a matter of minutes, regardless of the time of day they're sent?
If any of these become apparent, it could indicate you're talking with different members of the team.
6. They Ask You for Money
Regardless of who they say there are, the language they use to say it, or how they claim to have landed in their current situation, the ultimate goal of online dating scams is to rob you of your money.
This can take many different paths, but it always involves some kind of very pressing emergency, such as an unplanned hospital stay, being robbed or imprisoned, or even losing a passport and becoming stranded in a foreign country.
And according to Australian Competition and Consumer Commission's ScamWatch, "If you don't send money straight away, their messages and calls become more desperate, persistent or direct. If you do send money, they continue to ask you to send more."
Robert told us a story about when he once posed as a man and as a woman on a variety of different dating sites, and found that "on average, the scammers would begin asking for money within seven emails."
Bottom line: "Anyone asking for money—for any reason—is a con-man," he emphasized.
What to Do: Out of all the steps provided in this article, this is perhaps the easiest one to follow: Never give out any of your financial information. Period. No credit card or banking information. No wiring money. No cashing any checks or paying to ship boxes. Nothing at all.
Your scammer may have been lovely up until this point, but once you start balking at sending any money (or providing some other means of support), they'll turn up the heat. This will obviously include some heart-wrenching story about how they thought they'd found real love, how this is going to ensure you'll never meet, and other such nonsense.
In fact, if you decided to take your relationship away from the original dating site, you could be set up for extortion or blackmail, so just don't do it.
But whatever happens, don't give in. Instead, report the scam to the FBI's Internet Crime Complaint Center, as well as to your local police precinct. This way, not only will you stop yourself from being scammed, but potentially many others around the country as well.
It Matters Which Dating Website You Choose
Finally, when it comes to online dating websites, keep in mind that not all are created equal. In other words, based on hundreds of HighYa reader reviews, a large number have reported that many non-traditional sites (e.g. those that cater to specific interests), seem to host an especially large number of scammers.
In fact, many reviewers have also claimed that the companies behind some of these sites are scams, intentionally employing others to convince customers to spend as much money as possible on connection credits (e.g. sending messages, live chat, etc.).
As such, if you're new to the online dating scene, it might be a good idea to start with better-known, highly rated sites such as Match.com, eHarmony.com, or OKCupid.com. Many of these conduct background checks on all members, and also require new customers to complete extensive questionnaires.
Granted, you'll still need to keep the above tips in mind at all times, but this could help weed out most of the unscrupulous users, leaving you more room to find love.