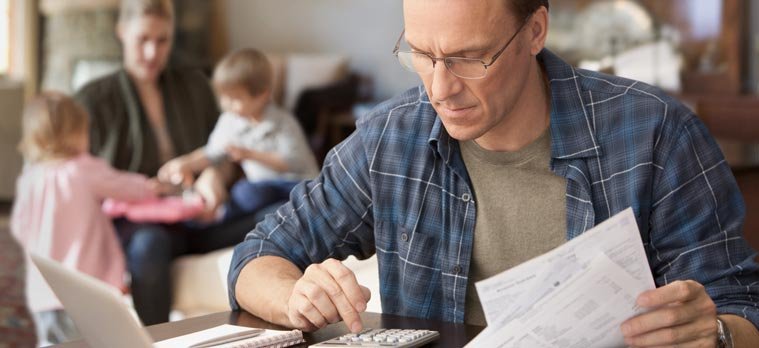 Tell me, who is it that collects the information used to generate your credit scores?
If you're like one of three Americans who responded to a credit survey conducted by VantageScore and the Consumer Federation of America, then you answered one of several ways:
Individual lenders
Federal government
FICO and VantageScore
Later in the survey, the two organizations asked participants how important it was that they check the accuracy of their credit reports at the three main bureaus. Just about one out of four people answered, "not very important" or "somewhat important".
The good news from this survey is that the majority of people understand that credit bureaus play an important part in their financial life. What's troubling, though, is that while the majority is at least minimally informed about what credit bureaus do, about 1 in 3 of us are misinformed.
That misinformation can cost you thousands of dollars in interest payments on car loans, mortgages and credit cards.
We think it's time that you eliminate the risk of losing thousands because of a lack of understanding about what credit bureaus are and what they do.
In the next few minutes we have together, we're going to answer the following questions for you:
Who are the three main credit bureaus?
What is a credit check?
How do lenders decide which bureau to use?
How do credit bureaus get their information?
How do you contact credit bureaus?
How do you file a dispute with credit bureaus?
How do credit bureaus differ from each other?
AT the end of our article, we'll give you links to articles we've written about credit scores that will help you become a smarter, wiser consumer.
Who Are the Three Main Credit Bureaus?
In today's financial world, there are three main credit bureaus: TransUnion, Equifax and Experian.
TransUnion is based in Chicago, Equifax is based in Atlanta and Experian's North American headquarters are based on Costa Mesa, CA.
All three companies run international operations. TransUnion does business in 33 companies, Equifax in 24 and Experian in 37 countries at the time of publishing.
These companies are, basically, data collection agencies. They have open lines of communication with credit card issuers, lenders (mortgages, auto loans, personal loans, etc.), courts (bankruptcies, liens, etc.), the IRS and the like who report your personal information.
The bureaus gather up that information and publish a report that you can access, in most cases for free. One quick look at your credit report reveals:
How much debt you have
Late payments (30, 60 or 90 days)
Collections accounts
Charge-offs (lender decides you won't pay them back)
Tax liens
Bankruptcies
The credit bureaus package up this information in a way that's easy for you to access and understand. For example, when you sign up for Credit Karma, you get free, 24/7 access to your TransUnion and Equifax reports.
The reports you get list any accounts you've opened with companies who report your information to the bureaus.
My TransUnion report shows store cards, credit cards, student loans and auto loans. When you get a mortgage, those also appear on your credit report, as would rent you pay to landlords who report rent payments.
Definition of a Credit Check
While it may seem like credit bureaus exist for consumers, we believe their main goal is to provide lenders with information about your financial life and the factors which influence them. This data is invaluable to companies who are considering offering you money.
How do lenders get your data? They perform what's called a "credit check."
When you get a mortgage, for example, your lender makes a request for your credit report (also known as "credit history) from one of the credit bureaus.
From that report they can see you score, your credit history and how much your monthly debt obligations are (what you pay toward debt each month).
Credit checks come in two forms: soft and hard. Soft checks are often used by credit card companies to pre-approve you for a certain card. Soft checks are more like a meet-and-greet between a lender and your history, so they don't count against you.
With hard checks, however, things are way more "serious." The lender gets the full report of your credit history because they want to know what kind of risk you pose to them.
Because hard credit checks indicate that you're applying for more debt (credit cards, mortgage, auto loan), it's seen as a negative thing and these checks often drop your credit scores by one or two points.
In theory, you get those points back if you make consistent on-time payments, a sign that you're responsible and trustworthy.
How Do Lenders Decide Which Bureaus They Use?
This is a great question because the answer isn't always common sense. All three credit bureaus have international operations, all three are trustworthy and all three provide in-depth information about you.
Granted, the information they gather differs slightly and can result in slightly different scores, but, for the most part, they're all working with the same information.
To answer this question, we turned to an awesome report from the Federal Reserve Bank of Philadelphia called, "An Overview and History of Credit Reporting" by Mark Furletti. The paper is an overview of a series of meetings about credit bureaus that took place in Philadelphia.
Here's what Furletti said about how lenders choose your credit bureau for an inquiry:
"Creditors are more likely to make inquiries of a credit reporting company because it has a historically dominant presence in the area where a prospective borrower lives. For example, if a credit card issuer wants a credit report on a customer who lives in Pennsylvania, it is likely to use TransUnion as a primary source and one of the other two major companies as a secondary source. Similarly, the same issuer might use Experian as a primary source of credit information."
Basically, the credit bureaus all started out as regional companies that grew into national and international businesses. Though their influence spans continents, they still have a lot of influence in the regions in which they started.
"Given this situation, businesses often maintain zip code preference tables that guide their decisions about which credit reporting companies for use for specific, geographic areas," Furletti wrote.
How Do Credit Bureaus Get Their Information?
Credit bureaus have set up a system in which they only give information to lenders who provide information. This, according to Furletti, is what's known as "give-to-get."
"Essentially, a lender cannot get credit file information about a potential customer with whom he wishes to do business unless the lender provides information to the company about customers with whom he does business," Furletti wrote.
How Do You Contact Credit Bureaus?
You can contact the credit bureaus by phone or email. Here is their contact information:
TransUnion
To order a free credit report:
To buy a TransUnion report:
To file a dispute:
Equifax
To order a free credit report:
To buy an Equifax report:
To file a dispute:
Experian
To order a free credit report:
To buy an Experian report:
To file a dispute:
How Do You File a Dispute With Credit Bureaus?
If you find incorrect information on your credit report, you can contact the credit bureau who generated the report and ask them to investigate the erroneous information.
When I filed disputes this past year, I went through Credit Karma, who connects you to TransUnion or Equifax's dispute portals.
Basically, the dispute process works like this:
Open up your credit report
Identify the account you think has an error
Click on "Dispute an Error"
Select a reason for your dispute
The process is pretty simple. Once you've submitted your dispute, it can take up to 30 days to resolve the case.
The credit bureau will contact the company who provided them the information and, if all goes as it should, the erroneous information will be removed from your credit report.
How Do Credit Bureaus Differ From Each Other?
One thing I've noticed over the years is that the three different credit bureaus seem to always provide scores that are a little different.
I often quelled this point of curiosity by assuming that each bureau collects slightly different information about me, so their scores are slightly different.
However, that assumption is a little off. The scores that credit bureaus give you are based on scoring models. Depending on which free credit score website you use will dictate which model the credit bureau is using to calculate that particular score.
Our "Comparison of Free Credit Score Websites" article explains the differences. Here's an overview:
Experian: FICO Score
Credit Karma: TransUnion and Equifax VantageScores
Credit.com: National Equivalency Score and Experian VantageScore
Mint.com: Equifax VantageScore
Bank of America: FICO score
Discvoer.com: FICO score
As you can see, the scoring models are pretty diverse. Even the FICO scores themselves can vary, as FICO releases new scoring models every once in a while to keep up with consumer trends. To learn more about FICO scores, head to our guide, "What is a FICO Score? The Most Important Credit Score You'll Ever Need".
Okay, now that we've noted the scoring differences between credit bureaus, we want to dig a little deeper into what makes them truly different. Scoring models are one thing, but is there something about the way each credit bureau does business that makes them different?
To answer that, we went back to the Federal Reserve Bank of Philadelphia's write-up on the bureaus. They said the differences have to do with how fast the bureaus can process the inquiries they get, as well as what kind of services they offer companies.
"Given the risk implications of making a lending decision with the information that is weeks or months old, issuers have pressed credit reporting companies to maintain files that are as up-to-date as possible," Mark Furletti wrote.
Also, the report went on to say, the three credit bureaus offer various services that differ from each other. Instead of just offering data on consumers, they help lenders know how to set price points for various products based on consumer risk levels.
Along with this goal to provide more than data, the bureaus created the VantageScore, a scoring model created by TransUnion, Equifax and Experian to assess borrower risk.
"By dispensing such advice, credit reporting companies hope to add value to the data they provide and deepen their customer relationships," Furletti wrote.
Wrapping It Up: Our Final Thoughts About Credit Bureaus
Credit bureaus provide a valuable service to lenders. TransUnion, Equifax, and Experian gather up all the data they can about individual borrowers.
They do this by allowing lenders to take information about you if they're willing to provide information about their customers.
This give-for-get methodology ensures that the credit bureaus are constantly expanding their data and providing their customers with the most up-to-date information they can whenever they're given a credit inquiry.
Exactly which credit bureau your lender will use when they run your credit score is tough to say, as a lot of it has to do with existing relationships they have as well as location. For example, TransUnion started as a regional credit bureau in the Northeast and still has a lot of sway in that region.
While you may not have control over which credit bureau your lender chooses, you definitely have control over viewing your credit history and scores from the three main credit bureaus.
Our suggestion is to use Credit Karma because it's really easy to file a dispute with your TransUnion and Equifax credit reports. However, you can file disputes through the websites we listed earlier in this article.
From the consumer side of things, you won't notice much difference between credit bureaus unless your scores from each bureau are different. If you do see a difference in scores, it most likely is due to one score being updated sooner than the other, or the scores were generated by different scoring models.
We've mentioned credit scores a lot in this article because, as far as the consumer is concerned, they're the main reason we should care about credit bureaus.
Over the past few years, we've generated a lot of really helpful content about credit scores, so stop by any one of the following articles for sound advice about credit scores and what you can do to make them better:
We think you might also enjoy reading an article we wrote after TransUnion and Equifax were fined for misrepresenting the value of their credit scores. While the article focuses on the fines handed down by the Consumer Financial Protection Bureau, it provides additional helpful information about credit bureaus.