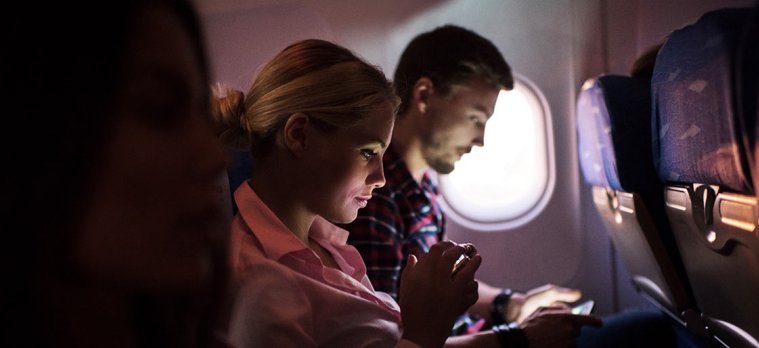 Legacy airline versus low-cost carrier – which is better?
We'll be honest with you: It seemed a simple enough question to answer until learning about recent changes in the airline industry.
If it's not a comparison that you've ever considered, know that there's only two times when your average passenger will care about which type of airline they're traveling on:
First, when faced with choosing between multiple flights that are relatively equal in cost, length, and layovers, then the type of airline might play into your decision.
For example, if forced to choose between a low-cost carrier (LCC), or paying slightly more for a legacy airline (United, American, or Delta), many travelers automatically want the legacy because of an assumption that you'll get better service, free checked luggage, and an in-flight meal.
That assumption might have been correct ten years ago, but not so much today. In fact, if you have a clear understanding of which comforts make or break your flight (and are willing to pay for them), you might even find that LCC's offer an all around better experience!
Second, if you're searching for this year's best airline rewards travel card, and wondering which airline will provide the most convenient miles in exchange for your using credit for purchases, legacy versus LCC might cross your mind.
Unsure of the difference between legacy and LCCs?
To help you learn how to select a carrier that suits your travel style, we'll explain what makes an airline fall under the legacy umbrella, how upstart low-cost carriers continue to change the game, and what to expect on each kind of carrier.
What Is a "Legacy" Airline and Who Makes the List?
The legacy carriers are typically the big names you first think of when you consider major airlines: United, Delta and American make up US domestic legacy airlines, with British Airways and Lufthansa offering the same proposed prestige on international flights.
What defines a carrier as a "legacy" is a history of poshness that many passengers still look at through rose-colored lenses. What's easy to forget is that flying was mainly for the wealthy.
Here's the briefest of background info for those not in the know:
Before deregulation, airlines competed on service alone, as fares were regulated by the government. Many remember this era fondly as the "golden age of aviation," when stewardesses—as flight attendants were then known—carved chateaubriand on rolling silver carts and airlines put piano lounges in the upper decks of their Boeing 747s.
Such opulence was possible because airlines were regulated as a public entity by the Civil Aeronautics Board (CAB), which set where they could fly and how much they could charge. In exchange, the cost of airline operations was subsidized with a guaranteed rate of return.
Then, in 1978, President Jimmy Carter signed the Airline Deregulation Act, which completely shook up the white-glove world of the airline industry and democratized travel.
It allowed small, regional airlines, such as Southwest, which hadn't been allowed to grow past the borders of Texas, to innovate new business models that paved the way for newer companies like Spirit, ultimately allowing more people to fly for less money.
Of course, the legacy airlines struggled to survive when passengers were presented with options. To help, they've been offered many protections, bailouts, and government subsidies throughout the years.
What Services Define a Legacy Carrier?
Since the last remaining legacy airlines have enjoyed a certain amount of protection, they've been able to maintain some of their defining characteristics. For example, legacy carriers could be relied upon to:
Have better and more complete service than LCCs—e.g. transfer baggage between connecting flights, serve meals, offer in-flight entertainment.
Offer passengers different classes of seating (e.g. first class, business class), airport lounges and frequent flyer programs.
Be a member of an alliance whereby partner airlines share routes, offer connecting flights and issue boarding passes for other airlines.
Work on the hub and spoke model between major cities.
Honor tickets for missed flights (because of a missed connection).
But, thanks to their established networks (and reputations) legacy airlines weren't forced to innovate and improve. That's because travelers prioritize different things, and, as you can see, LCC target an entirely different market:
Unbundled Airfare: How Low-Cost Carriers Offer Such Cheap Prices
Known for cheap—often ridiculously cheap—ticket prices. Some of the European LCCs, such as Ryanair, have offered flight promotions with tickets across the continent for as little as €1. Even non-promotion ticket prices are regularly in the €10-30 range.
On our side of the Spirit Airlines offers incredibly low fares. For example, you can currently find round trips within Florida for as little as $50 for members of Spirit's loyalty club.
Related: A Professional Traveler's Tips & Tricks to Navigating Low-Season Travel Deals
Aside from their low prices, LCCs are often associated with surprise fees. That's because the advertised ticket prices usually don't include the high taxes and fees that LCCs charge.
This is just one aspect of "unbundling," a business model where airlines grab your attention by advertising fares that are only what the carrier charges you to fly. Then, many services that we used to consider standard are available for a la carte purchase.
Consumers are more accepting of the unbundled business model now, but it took several years, and many still look at LCCs with suspicion after a bad experience being caught unawares by extra fees.
What to Expect From a Low-Cost Carrier
Beyond being sure to check the total for any ticket, not just the advertised price, travelers considering an LCC should expect:
Significant fluctuations in ticket prices by the hour, by the days of the week, by high and low season.
That you must book through each airline's website and usually no ticket issued (i.e. only paperless ticket).
Flights are point to point, so you don't get a discount for flying from point A to B, and then B to C like you would be on a major airline.
Similarly, there's no discount for buying both ways at once. Return tickets (i.e. a regular round trip ticket) are usually the cost of 2 one way tickets.
Luggage might not be conveyed from one flight to another connecting flight even when both flights are with the same airline. Passengers will need to collect their bags and re-check them at the baggage counter.
Often use smaller airports that can be quite a distance from the city and the city's main airport. Check transfer times and distances carefully if you're connecting to a flight on a different airline.
Baggage restrictions are often stricter on LCCs, and checked baggage will usually entail a charge of $20-50 and then an excess baggage charge for heavier bags.
May not offer different classes of seating.
When comparing legacy airlines with LCCs, which type of carrier suits you used to be an obvious call. But not anymore.
Low-Cost Lux Airlines Offer an Appealing Middle Ground
Legacy airlines and LCCs could have coexisted for longer, but upstarts such as JetBlue, Virgin America upped the ante by attempting to combine budget-friendly airfare and higher service standards.
These hybrid models, which I call low-cost lux, have been able to maintain low-fares and up-scale service by employing dramatically different operating models.
For example, JetBlue surprised many when it added premium Mint service to some of its flights, with lie-flat seats and dining that compares more closely to international business and even first class than the legacy carriers' domestic first-class experience.
Related: How to Get a Flight Upgrade to First or Business Class: 9 Expert Tips
Southwest Airlines continues to charm frequent fliers with its generosity (two free checked bags, no fees for changed, or canceled flights) and a killer rewards program.
Hawaiian Airlines, meanwhile, has announced big plans to give every passenger a good night's sleep, with new lie-flat seats in the premium cabins and toiletries with soothing tropical scents.
Another, Virgin America, offers first-class seats that include a footrest, massage functions and an incredibly generous 55 inches of pitch, about 18 inches more than the domestic first-class seats provided by the legacy carriers. Plus, all passengers enjoy a stylish interior, mood lighting, and a state-of-the-art in-flight entertainment system.
As budget airlines muscle into territory that traditional airlines took for granted, legacy airlines have been forced to compete by offering lower fares – which means cutting costs.
For example, Delta started ratcheting up the tickets late last year with a new raft of basic economy fares offered solely on routes that compete with low-cost carriers. These fares offer no refunds, upgrades, or complimentary pre-boarding and there's also a lack of other typical perks that a frequent flyer might see.
And, Delta isn't the only one. The Airline Disclosures Handbook reveals that the cost gap between traditional and budget airlines has fallen by an average of 30% in nine years, partly because legacy carriers have abandoned old differentiators like free baggage and in-flight catering on short-haul flights.
"The service being offered by low-cost and legacy carriers is now more or less the same," says one analyst.
When Legacy Forced to Compete Solely on Price Terms, They're at a Disadvantage
As traditional carriers ape budget airlines, they force themselves to compete solely on price terms.
Here's the thing: They're not very good at it. Legacy airlines have higher structural costs, including poor fuel hedging, lower labor productivity, and inefficient ticket distribution. The result is that a legacy carrier will spend an average of $12,000 more to operate a flight than the budget alternatives.
Related: 7 Things to Do That Make Long Layovers Fun
For passengers who've come to depend on the service standards maintained by legacy airlines, cut service standards might feel like a bait-and-switch.
Even more confusing is that these standards aren't implemented across the board. Delta has expanded their no-frills service to 75 routes, meaning that infrequent flyers might experience inconsistency—which is not good for any brand.
Where Do LCCs Come Out on Top? In You Getting to Pick What You Want to Pay For
There's a lot that goes into what makes each flight comfortable: seat width and pitch, availability of outlets, working in-flight entertainment and WiFi, and even the menu. Ideally, all of those things would be top notch on every flight.
But, if forced to pick and choose, which amenities are most important to you?
In my opinion, the real benefit of LCCs is that you're given the opportunity to consider that question instead of just paying a single, high-priced fare and hoping the flight meets your expectations.
Here are a few examples of how the cost of airfare on a legacy airline stacks up against two LCCs when shopping for a flight from San Francisco (SFO) to New York City (JFK) on November 11, 2016:
1. Virgin America Main Cabin & Main Cabin Select:
On a 2:30 pm nonstop flight, Virgin America offers their base fare, called "Main Cabin," for $184. This fare includes:
On-demand (paid) entertainment (movies $5–$8 each)
On-demand (paid) meals ($6–$12), snacks ($6–$7),
On-demand soft drinks (free) and alcoholic beverages ($6–$8)
$25 per checked bag (up to three bags)
$3 Headsets
On the same flight, Virgin America offers a "Main Cabin Select" fare for $399. (That's a $215 difference.)
6" Additional legroom
Priority boarding
Free food and drinks
Free entertainment
First checked bag free, ($25 for each subsequent bag)
Free headsets
If you enjoy both a larger seat, free entertainment, and unlimited snacks and beverages, the total upgrade cost might be worth it to you. However, for many passengers, a difference of $215 is relatively steep.
For budget conscious travelers, you'd probably much rather buy the base fare, then purchase your snacks, drinks, or entertainment – even ordering to your heart's content you'd be hard-pressed to make up the difference in cost.
Related: 7 Best Travel Accessories You Need for Every Trip
2. Spirit's Unbundled Fares:
Let's look at another LCC: Spirit Airlines. Spirit only flies out of Oakland instead of San Francisco, and into La Guardia. However, their base price is $155.59, already $29 less than even Virgin America's base fare.
But, here's where it gets interesting. Spirit's prices are totally unbundled, meaning that you can buy a base fare, then put your money towards what matters most. For example, if you reserve bags at the time of your booking, it's:
$21 for your first checked bag
$31 for your second checked bag
$76 for your third to your fifth check bags
$26 per carry-on bag
If you wait to reserve checked bags until after the booking process, the prices go up to $10 each.
Maybe you travel light on baggage, but love having a big, roomy seat. Spirit sells something called Big Front Seats for $125 on this particular route (or $25 to $75 if same-day upgrade.)
Snacks and drinks are listed as $1–$10, which is similar to Virgin America. (Though, again, we highly encourage you just to stop at a kiosk and get stuff to go for half the price.)
To quickly recap, when comparing Spirit's single class of service with Virgin America's Main Cabin Select, you can see that getting all the same amenities (bigger seats, in-flight snacks and drinks, bags, and priority booking) would equal out to about the same price. In fact, Virgin might be a little less.
However, the benefit of booking with an unbundled LCC is that you get to pick and choose what's worth your money.
Now, let's take a look at how these two fares compare to Delta.
3. Delta's Main Cabin & Delta Comfort:
Delta offers two classes of service that are similar to VA's. In their lowest fare, Main Cabin is $293 – that's $109 more than a similar fare class on Virgin America. The difference is Delta passengers get:
Complimentary premium entertainment (free movies)
Complimentary snacks, soft drinks and Starbucks coffee
Since both airlines charge $25 for a bag, the only place that difference in fare is going is into your in-flight amenities. Meaning that's $109 for free soft drinks, one round of snacks, and movies on a five-hour flight, or about $20 an hour.
In Delta's "Delta Comfort" class of service, available on our selected route for $399, we found amenities on par with Virgin America's Main Cabin Select:
More legroom (size not specified) and additional recline
Priority boarding
Complimentary beer and wine
Since Delta and Virgin America's slightly-upgraded main cabin service is the same price ($399), you probably thinking that there's no difference. Except, in the fine print under Delta Comfort, it states that increased legroom and recline is only available on select flights.
What this means is that, unlike LCCs who run only one or two types of aircraft, Delta has a wide variety of planes and they can't guarantee that the aircraft that's assigned to your route on any given day will have the maximized legroom and recline that you paid for.
Takeaway: When a Specific Comfort Matters Most, You're Better Off Paying for It
Everyone has a different baseline of required comforts while traveling. There are still plenty of travelers who will appreciate a legacy carriers standards of service. Or, more likely, hate the idea of seeing their total fare climb as bare essentials are added to an unbundled cost.
However, if you value keeping costs as low as possible, but still want to enjoy extras such as in-flight beverages, upgraded seating, priority boarding, multiple checked bags, I encourage you to cost compare with low-cost carriers. If nothing else, by paying for extras, you're given the opportunity to get more of the stuff you want, without paying for any of the things you don't.
Read Next: 4 Steps to Find the Cheapest Flights This Holiday Season