Common Work-From-Home Job Scams and How to Spot Them
The work-from-home job scam is a criminal enterprise that targets vulnerable people online. How can you spot a scam during your job search? Experts share the red flags.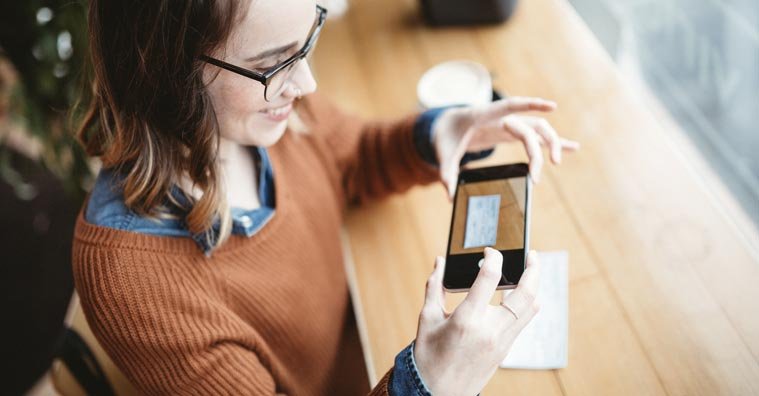 The work-from-home job scams have been on the rise since 2017. The majority of these scams are typically found on the internet and use the following job offers:
Nanny
Tutor
Dog walker
Mystery shopper
Package shipper
Envelope stuffing
Entry-level administrative position
These so-called jobs promise you a paycheck that can be earned from the comfort of home.
But unfortunately, the work-at-home job scam has become a growing criminal enterprise that can rob you of both your money and time.
This article takes a look at the latest scams that involve supposed jobs working from home. We've spoken with Detective Timothy Lohman, and obtained information from other experts, about the top warning signs so you can avoid becoming a victim.
Detective Lohman solves forgery, fraud, and financial crimes. During a recent stretch of two weeks, he has worked five cases that involve the work-from-home job scam. He hopes the following tips will help you spot this online scam.
Work-From-Home Job Scams Promise an Easy Buck to Target People Who Are Vulnerable
Are you in between jobs and need a way to earn money immediately? Do you currently have a job – but still have a tough time paying for rent or groceries?
Whatever situation prompted your job search, be mindful of scammers who are targeting innocent victims that rely on a steady flow of income for financial security.
These scammers depend on your vulnerability. They will promise supposedly great jobs with great pay – but be careful if they offer a position that seems too good to be true.
If you search for a job online, simply using the internet could potentially make you the target of a work-from-home job scam.
Typically in these cases, the job seeker will post a resume online on sites such as Indeed.com, Monster.com or Craigslist.
"Then they'll get contacted by someone via email or text saying that they want to hire them," Detective Lohman said. "The hiring takes place online – there's no face-to-face interview. Everything is talked about via email or text message. And what ends up happening, they will accept the job – which doesn't actually exist."
8 Warning Signs of the Work-From-Home Job Scam
1. All Communication is Online
Zero face-to-face interaction can be a major red flag associated with the work-from-home job scam.
If you're going to take a job, it's best to meet with the employer face-to-face. If an in-person interview is tough due to your location, you can chat with potential employers online through communication platforms like Skype.
But a scammer will most likely never speak to you on the phone or chat with you face-to-face online. Rather, all communication will be conveyed via text or email.
"Be cautious when somebody is trying to hire you via text or email – you have to ask questions," Detective Lohman said. "What kind of company is it? What will you be doing for the company? It's important to know what to look out for."
Detective Lohman also advises doing your own research on companies you are seeking employment with. The Better Business Bureau offers a free, online scam tracker at www.bbb.org/scamtracker/us.
2. There's No Paperwork to Fill Out or Sign
Anyone who has worked a legitimate job knows the process of filling out paperwork, like W-2 forms, 1099s, and company agreements between the employer and employee.
"That's because proper paperwork is involved with accepting a legitimate job," Detective Lohman said. "You have to fill out paperwork to report the earnings you are receiving."
If you aren't asked to fill out paperwork for a stay-at-home job, be cautious – this could be a major red flag that could indicate the job is a scam.
3. You Are Offered Money Without Working
If you are offered pre-payment for services before you put any time into the job, chances are the position is fake.
Detective Lohman pointed to the example of a work-from-home job that involves being a nanny.
The supposed "employer" will send the job seeker a check in the mail with specific instructions on how to spend the money. They might say the money is for needed "supplies" to do the job, like a personal cell phone that's only for you and the family you are caring for.
In some cases, the fake employer might even go as far as paying the unsuspecting employee six months in advance.
But this check is actually stolen money that you've deposited into your account.
"So they'll send you a check and might overpay, and then ask for some of that money back," Detective Lohman explained. "They'll say we paid you too much and ask you to wire the extra money somewhere else."
Unfortunately, by the time the victim has figured out this scam, their money is gone.
"If you're not sure whether it's a real job or not, you can call the bank directly to find out where that check came from," Detective Lohman advised. "For instance, if it's from Wells Fargo, call Wells Fargo directly and have them verify whether that check is good."
4. You Are Promised Great Money to Ship Packages from Home
One of the biggest work-from-home job scams involves receiving packages at home that you mail to other locations.
"These fake employers will say you'll make $2,200 a month plus $20 for each package that you ship out," Detective Lohman hypothesized.
So the packages will start coming to your home, and your job is to take a label provided by the supposed company, put that label on another box, and send it back out again.
These goods are actually purchased with stolen credit cards – making you a part of the criminal enterprise simply by re-shipping.
"These are stolen credit cards belonging to various victims throughout the United States," Detective Lohman said. "These goods could be shipped off again to another location, so this product will be shipped more than once to make it to the final destination, which is either for the criminal enterprise or the criminal themselves."
In many of these cases, the victim will perform "work" for two weeks or a month before all communication stops with the supposed employer.
"These people will no longer receive packages and they will never get paid, and the scammer will cease all communication," Detective Lohman said.
The Better Business Bureau advises using caution if you see a job that calls for a package processor. The same goes for a position that involves receiving packages at home and re-shipping them to another place – especially a foreign country.
5. You Can Earn Money as a "Mystery Shopper"
The mystery shopper work-from-home scam is similar to the position of a package shipper. The biggest red flag will involve the "employer" sending you a hefty check.
Once you receive the check, you'll be asked to deposit the money into your personal bank account. You will be told that this "money" should be used to shop. You might also be told to keep some of the money as a work incentive.
The problem begins when you're asked to wire some of this money back to the supposed employer. But the reality is that the "check" was counterfeit.
By the time you figure it out – likely through a bank notification – your money is gone. And you are responsible for the fake check.
The Federal Bureau of Investigation is working hard to track down these scammers to help alleviate more victims in the future. However, the FBI said the best way to fight these criminals is to be mindful of the warning signs – and not fall for these scams to begin with.
6. You Are Asked to Stuff Envelopes for Money
Sounds easy enough – stuffing envelopes from the comfort of your home while earning a paycheck.
These work-from-home jobs are often advertised online, and some claim to offer terrific pay, from $550 to $3,000 a week. Some will even claim to pay you money per envelope, giving you huge money-making potential.
But according to the Federal Trade Commission, envelope stuffing jobs aren't necessarily real jobs.
A major red flag with this scam involves the "employer" asking the job seeker to send money to sign up for this work-from-home opportunity.
The Federal Trade Commission suggests researching the company with the Better Business Bureau. You can also type the business name into a search engine along with the words "scam" or "complaint" and read what others have to say.
7. You Are Promised "Advanced Payment" for Being a Tutor
Fake tutoring jobs are another variation of the online scam that involves re-directing funds through the job seeker's bank account.
A current tutoring scam involves initial contact via email from a "mother" seeking a tutor for her 11-year-old son, Kenneth:
"My son would be coming to your city before the end of this month for a period of time with his friend. Kenneth is 11 years old, So kindly let me know your charges per hour/lesson in order for me to arrange for his payment before he travels down to for the lessons."
The scammer is very detailed about the job in an attempt to make it look legit. For instance, this position states specific work dates, from March 23 to April 4, in which the son needs tutoring for 12 hours worth of lessons.
The scammer asks for personal details, including the exact name that appears on your personal check and full mailing address. The scammer then states your personal information will be sent to their "attorney" who will issue the check.
A sure way to determine jobs like this are fraudulent is to pay attention to grammar and spelling – and even sentences that don't make sense, Detective Lohman said. If there are a lot of errors, chances are it's a scam.
8. You Are Paid With a Cashier's Check After Accepting an "Administrative Position" from a Job Board
On June 7, 2017, the Better Business Bureau issued a public warning about a work-from-home employment scam that has claimed victims across North America.
This scam caught the BBB's attention because it used the names of several real businesses, none of which were actually hiring, according to Katherine Hutt, national spokesperson for the Better Business Bureau.
"Those businesses got some angry calls from victims who thought they were part of the scam when, in fact, they were victims, too," Hutt said. "The BBB also got a lot of calls from all over North America, so we knew it was widespread."
These scammers have placed job announcements on Indeed.com, indicating they have administrative positions open. When people apply and are accepted, they are "paid" with a cashier's check and the scheme moves to the classic overpayment scam.
"By the way, fake check scams are the second riskiest type of scam and employment scams are the third riskiest, according to the BBB Scam Tracker Annual Risk Report," Hutt said. "This scam combines the two."
Victims of this scam are instructed to send back part of the money, usually by wire transfer. When the cashier's check turns out to be fake, the victim is out whatever funds they sent.
"Although the companies being mimicked are based in Canada, most of the targets were in the U.S.," Hutt noted.
Employment scams tend to hit younger people more, she said.
"Our research shows that it's the riskiest scam for those ages 25 to 34, and the third riskiest scam for those ages 18 to 24," Hutt said. "Work-from-home scams often hit people who are already struggling financially because they are out of work, which makes it even worse."
Overpayment should always be a huge red flag of this scam, Hutt emphasized.
"No legitimate business ever overpays employees or vendors and then asks for some of the money back. It just doesn't happen," she said. "Employment scams tend to be for entry-level positions with vague job descriptions. No experience necessary is another warning that you should investigate further."
Most companies have a career or employment section on their website, Hutt added.
"So if you see an ad on a job board, you may want to double check with the company's website to see if it is posted there, as well," she advised.
Employment scams sometimes don't actually steal any money, but instead steal your identity by having you fill out job applications, tax forms, and other online paperwork.
"Some even ask for your bank account information to set up direct deposit," Hutt said. "Don't share personally identifying information unless you are absolutely certain the job is legitimate, or you may find yourself the victim of identity theft."
How to Spot Work-From-Home Job Scams: Key Questions to Ask
If you come across a job online that you think is real, the Federal Trade Commission suggests asking the following questions of the employer to decide whether or not to proceed:
Where is your business located, and how long have you been in operation?
How will I be paid, and when will I receive my paycheck?
Do I need to spend my own money on supplies or postage?
A legitimate employer offering a real job will never ask you to pay money out of your pocket for the position. Keep this in mind whenever you're looking for a work-from-home job opportunity.
In addition, before investing any more of your time and money into a work-from-home job, ask yourself the following questions:
Were you hired for a job via text or email with zero face-to-face interaction?
Were you hired for a position without filling out proper paperwork?
Did you receive a big check for "supplies" then asked to mail some of the money back?
Were you told you'd make great money by simply re-shipping packages or stuffing envelopes?
Were you sent a paycheck without actually working?
If you answered yes to any of these questions, chances are the job is a scam.
What to Do If You've Spent Money on a Work-From-Home Job
If you've paid money for a work-from-home job that you believe is a scam, the following entities might be able to help:
Your local Attorney General's office
The Better Business Bureau
» See Also: How to Get Your Money Back If You Were Scammed Online
Final Tips to Help You Avoid Work-From-Home Job Fraud
If you're looking for a job that involves working from home, be very careful when searching for a position – especially online. Thankfully, there are numerous warning signs that can help you determine if a work-from-home job is legitimate.
The FBI offers the following tips:
Be suspicious if you're asked by an "employer" to pay money upfront.
Do not offer any personal information, like your banking account number, when you're interacting with an employer.
Ask the employer questions, such as how long they've been in business, where they're located, how much money you'll make and the exact way you'll get paid. If the company or employer is legit, they will have these answers.
The FBI also suggests filing a complaint if you think you've been a victim of the work-from-home job scam with the Federal Trade Commission's Consumer Sentinel or the Internet Crime Complaint Center.
» More Resources: 7 Legitimate Work-From-Home Jobs That Can Put Extra Money in Your Pocket