Ascent Student Loans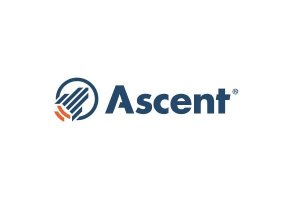 Ascent is a lender who offers private student loans with interest rates that beat out the competition, provided you have a co-signer with excellent credit. They also have a 1% cash-back bonus.
Ascent Student Loans Review: Is It the Right Lender for You?
Ascent is a private student-loan lender based in San Diego, California, that offers student loans that require a co-signer and student loans that don't require a co-signer.
Over the past few years, private student loan lenders have become popular choices for students who exhaust their campus-based and federal student loans and need a way to get extra money to cover tuition and other school expenses.
Ascent is one of many private lenders to offer student loans – Sallie Mae, Wells Fargo, Discover and Citizens Bank are some of the most popular private loan lenders.
In this review, we're going to do three things:
Explain the student loans that Ascent offers
Compare Ascent's loans to four private student loan lenders
Provide our general thoughts about Ascent's pros and cons
The Types of Private Student Loans Ascent Offers
As we mentioned in the introduction, Ascent splits up their loan into two categories: co-signed loans and non-cosigned loans.
Before we detail each of these loans, we want to point out that your loan has to be at least $2,000. Also, you can't have more than $200,000 in federal and student loans combined. If you do, you won't be eligible for an Ascent loan.
Cosigner Private Student Loans
A co-signer is someone who signs for a loan along with you and, therefore, takes responsibility for paying back the loan should you fail to pay it back. The loan appears on their credit report and, if you're more than 30 days late, then the derogatory mark on your credit report because of that late payment will show up on their credit report, too.
The advantage to having a cosigner is that you can use their credit history to help increase your chances of getting a lower interest rate. This is especially important for high school graduates because most of them don't have a credit history at all.
Private student loan lenders and most lenders, in general, see this as a negative because, while you don't have a bad credit history, you don't have a good one, either, so there's no way of knowing how responsible you are in paying back your loans.
Therefore, using a cosigner for an Ascent private student loan can be a huge boost if their credit history is a good one, which usually means having credit scores above 750.
Here are the rates and terms of the Ascent provides, which include a 0.25% discount given to all borrowers who make monthly payments via their bank account:
Variable rate APR: 3.28% - 12.59%*
Fixed rate APR: 4.26% - 13.22% *
Repayment lengths: 5, 10, or 15 years
Repayment relief: Interest-only, six-month deferment, $25 a month in-school
Later on in this review, we'll compare Ascent's interest rates to other lenders. For now, know that the lowest rates they offer are comparable to car loans and, in some cases, are lower than what you'd get through the federal student aid program.
The repayment lengths are reasonable, based on our research, and the repayment relief they offer is pretty standard among private student loan lenders.
Interest-only means you are only paying back interest charges while you're enrolled at least half-time. You have the choice of using a six-month deferment of payments once you graduate or drop below half-time, too. The last option is $25 fixed payments while you're enrolled at least half-time, Ascent points out.
The benefit of these types of loans is that you get lower interest rates because you've got a co-signer but, of course, this is only a benefit if your co-signer has good credit scores.
Non-Cosigned Student Loans
Ascent also offers loans that don't require a cosigner. This isn't unusual, as Discover, Sally Mae, Wells Fargo and Citizens Bank all provide loans you can get with or without a cosigner.
If you lack sufficient credit history to qualify for a loan on your own, you may still be eligible for an Ascent's non-cosigned student loans are designed for students without sufficient credit history to qualify for a loan on their own. According to the company, to be eligible for this option you must:
Be a college junior, senior or graduate student enrolled full-time (or with an expected graduation date within 9-months of the date the loan application is submitted) in a degree program at an eligible institution.

Be a U.S. citizen or have U.S. permanent resident status.

Have satisfactory academic performance of 2.5 GPA or greater.

Be at least 18 years of age or at the age of majority in the respective state of residence.
However, it's important to analyze Ascent's non-cosigned option because it gives you an idea of how the rates and the terms of the loan differ from the cosigner loans they provide:
Variable rate APR: 3.28% - 12.59%*
Fixed rate APR: 4.26% - 13.22%*
Repayment lengths: 10 or 15 years
Repayment relief: Six-month deferment
The terms for these loans aren't nearly as good as they are for the cosigner loans. A lot of that has to do with the fact that your credit alone probably won't be as good as your credit plus the credit of your cosigner.
So, Ascent does what most lenders do: They charge you higher interest rates as a sort of penalty for you not having a track record of reliable debt repayment.
When calculating your interest rate, Ascent considers several factors which may include: creditworthiness, school, program, graduation date, major, cost of attendance, and other factors that could allow for students to obtain a loan in their own name without a cosigner.
General FICO Score Requirements for Ascent Student Loans
Here are the credit requirements for an Ascent Student Loan:
If you have less than two years of credit history, you are not subject to any minimum FICO score
If you have more than two years credit history your FICO score must be at least 680.
Borrower minimum FICO with cosigner: FICO 600 or above
Cosigner minimum FICO: FICO 660 or above
Our advice is to boost your FICO score as quickly as possible because interest rates are often tied to credit scores.
Also, you only have two repayment lengths (10 years, 15 years). Ascent's fine print notes that you only get the 10-year option if you choose a fixed-rate loan instead of a variable-rate loan.
Also, they limit you to a six-month deferment for repayment relief, which means you get six months of no payments after you graduate or fall below half-time. You don't however, have access to interest-only payments or fixed $25 payments while you're in school.
Pro tip: Ascent does not charge origination, disbursement, or loan application fees. Also, there's no penalty if you pay off your loan early.
Ascent's 1% Cash Back Graduation Bonus
The big perk you get with Ascent is a cash bonus equal to 1% of what you borrowed from Ascent.
The reward is given when you graduate, provided your graduation day happens more than 90 days and less than 5 years after you get your loan. Also, you must graduate from the degree program for which you got your loan.
Furthermore, you can't be more than 30 days late on any payment and you can't consolidate the loan.
The 1% bonus has a few other requirements you'll want to read through before you sign up for your loan.
A Quick Word to Graduate Students About Ascent Student Loans
We called Ascent to ask some questions about their loans and discovered that non-cosigned loans are available to graduate students as long as you're attending full-time or with expected graduation date within 9-months of the date the loan application is submitted in a degree program at an eligible institution
If you aren't, then you'll have to apply for a cosigner loan.
How Ascent Compares to Other Private Student Loan Lenders
One of the key things to look at when it comes to private student loans is the interest rate you're charged.
The following table shows you how Ascent's fixed-rate co-signer loans with available discounts compare with loans from five other lenders:
| | Ascent | Sallie Mae | Wells Fargo | Discover | Citizens Bank | Federal Aid |
| --- | --- | --- | --- | --- | --- | --- |
| Undergrad Loans | 4.26% - 13.22%* | 5.49% - 11.60% | 5.44% - 11.01% | 5.99% - 12.99% | 6.45% - 12.05% | 5.05% |
| Graduate Loans | 4.26% - 13.22%* | 6.00% - 8.89% | 6.59% - 11.42% | 5.99% - 13.99% | 6.39% - 11.44% | 6.6% |
| Law/ MBA | 4.26% - 13.22%* | 6.00% - 8.89% | 6.59% - 11.42% | 5.99% - 12.99% | 6.05% - 10.95% | 6.6% |
| Medical Doctorate | 4.26% - 13.22%* | 5.99% - 8.61% | 6.41% - 9.93% | 5.99% - 11.24% | 5.70% - 9.95% | 6.6% |
| Max Discount | 0.25% | 0.25% | 0.50% | 0.60% | 0.50% | 0.25% |
Ascent's strength is that they offer the lowest rates for graduate loans. However, only their lowest APR's are competitive. Their high APR's are significantly higher than loans from Sallie Mae, Wells, Fargo, Discover, Citizens Bank and the Department of Education.
Ascent says these higher rates are because their non-cosigned option is based on the school of attendance, program, major and other criteria that does not consider current annual income or minimum FICO if you have less than two years credit history, but meet other eligibility requirements.
Keep in mind that Ascent's super-low graduate loan rates require a cosigner. If you were to apply for the loan without a co-signer, the rates are, on average, about 1.5% higher for the lowest APR and about 0.90% lower for the higher APR's.
While the other five sites don't include a co-signer in their rates, it's possible that the best rates they offer are contingent on you have sparkling credit (750 and above) or having a co-signer who does.
Another major difference between Ascent and the other private lenders is that Ascent gives one set of rates for all degrees, rather than calibrating their interest rates to your degree type. This isn't something reflected in the table but it is a reality.
The other five lenders provide loans with various terms and rates depending on your course of study. Medical degrees, law degrees, MBA's, medical residencies and undergraduate degrees are all situations in which they'll craft small variations in your rates and terms.
Finally, the other sites in the table offer parent loans, which are loans that your parents take out in their name to pay for your college.
In our opinion, Ascent is a decent option among the various private loan lenders because they keep their rates simple and the best APR's are very low.
The drawbacks are that Ascent's best rates require a co-signer and the high APR's on those loans are significantly higher than other private student loan lenders.
The Bottom Line
In our opinion, Ascent's greatest strengths are that you get a 1% cash back bonus and that their best APR's are lower than the five private lenders we mentioned earlier and lower than federal loans for graduate school.
The drawbacks are that you can only get those best rates if you have a co-signer and the co-signer has a relatively clean credit history and excellent credit scores. Also, the high APR's Ascent lists on their site are higher than what graduate students could get on the other sites.
Based on our research, we believe Ascent is a good fit for borrowers who have a co-signer with excellent credit scores and credit history. The lowest APR's they offer could be within reach, and, if they are, they can save you hundreds, if not thousands, of dollars over competing sites.
* Ascent Student Loans are funded by Richland State Bank (RSB), Member FDIC. Loan products may not be available in certain jurisdictions. Certain restrictions, limitations; and terms and conditions may apply. Rates are effective as of 06/01/2019 and include a 0.25% discount applied when a borrower in repayment elects automatic debit payments via their personal checking account.