Auction.com Reviews
Claimed This company has claimed this profile, is getting alerted on any new customer reviews entering this page, and may engage in dialogue with its customers to address their matters.

Companies cannot pay money or provide goods in order to remove or alter customer reviews.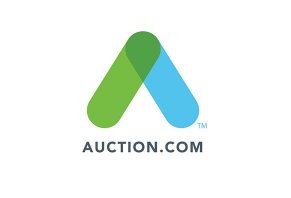 Auction.com claims to be the "nation's leading online real estate marketplace" to purchase residential and commercial properties using an auction format.
---
This is a scam!

By Misty B.

,

Savannah, GA

,

Nov 10, 2020
Verified Reviewer

Length of Use: Less than 3 months

Overall Experience:

I won the winning bid on Auction.com. Yes, the comments from others are true. After the bid time is over they keep extending the time to include the price.

You have to meet all the closing time requirements on Auction.com. I did this. Also, you're told you have to wire funds for a buyer's premium (extra from the bid), this is before you can move along to closing. I wired $10,375.

I'm connected to a live escrow agent and a closing attorney. From the closing attorney I'm told the seller doesn't want to sign the deed. We can't close until they do. I've bought homes before and this is a bank-owned property...get it! I know, I am not going to see that $10,375 back. Even though no fault of my own. I looked back on Auction.com and all the information that was on your dashboard is taken off with signing the contract agreement. I wish I used my brains more to check Auction.com reviews out first. I would have saved myself time and my $10,375.

Pros and Cons:

No "pros" were specified in this review
The fraud of taking wired money
No return of funds

Bottom Line: No, I would not recommend this to a friend

Nov 13, 2020

We do see that your house is set to close on 11/20/2020. We're sorry to hear you didn't have a great experience. We'd like to speak to you about improving our performance in the future. Please call our Customer Care team at 800-793-6107 Mon–Fri 7am-7pm CST, or email us with your contact info at customerservice@auction.com.

---

Don't deal with them

By Nick G.

,

Fort Myers, FL

,

Sep 22, 2020
Verified Reviewer

Length of Use: 6–12 months

Overall Experience:

Won an auction over a month ago. They won't close, or refund my $8,085 deposit. No one there, no one answers the phones, returns calls, or responds to emails. Once they get your money you're on your own and you get no property.

Pros and Cons:

No "pros" were specified in this review
Dishonest
Scam
Fraud

Bottom Line: No, I would not recommend this to a friend

Sep 25, 2020

We do see that your house closed on 9/17/2020. We're sorry to hear you didn't have a great experience. We'd like to speak to you about improving our performance in the future. Please call our Customer Care team at 800-793-6107 Mon–Fri 7am-7pm CST, or email us with your contact info at customerservice@auction.com.

---

Advertisement

---

Horrible experience with Auction.com

By Julie R.

,

Oakland, CA

,

Aug 12, 2020
Verified Reviewer

Length of Use: Less than 3 months

Overall Experience:

I had a horrible experience with Auction.com today. They advertised a foreclosure I had been following for the past month or so. They told me if it was going to clear for auction it would likely clear the morning of the sale. I lived about an hour away from the auction so I went before it cleared knowing there's a chance I would miss it if it cleared at the last minute, so I went. Nobody was present to conduct the auction. The website claimed registration starts at 9 and the auction starts at 10. I confirmed with Auction.com via their customer support instant chat while I was at the auction site at the auction time that the property hadn't cleared and that the auction wouldn't be happening today. So I leave at 10 seeing that nobody is there to conduct the auction and confirmed the auction wouldn't be happening with Auction.com customer support. I get home and see an email saying the property is cleared for sell. After calling multiple times to see how a property can clear for sale after the auction was supposed to have already happened and if the auction is happening maybe later today, I was given a 1-800 number to the debt company conducting the auction, who then told me they don't follow the auction time and that they actually have from 10 to 3 to be there to conduct the auction and that they come when they can. To me this practice is so wrong, so many lies, no clear answers, poor communication among staff and businesses who are actually conducting the auction.

Pros and Cons:

No "pros" were specified in this review
Lying
Lack of communication among staff members
Lack of communication with agencies they work with that physically conduct the auctions

Bottom Line: No, I would not recommend this to a friend

Aug 13, 2020

We're sorry to hear you didn't have a great experience. We'd like to speak to you about improving our performance in the future. Please call our Customer Care team at 800-793-6107 Mon–Fri 7am-7pm CST, and let the rep know you're responding to a feedback request from a supervisor. Or email us with your contact info at customerservice@auction.com.

---

Really BAD - REALTORS DON'T GET PAID

By Rose L.

,

New Jersey

,

Mar 9, 2020
Verified Reviewer

Overall Experience:

I SHOWED a property listed thru a local realtor and on Auction.com. My buyer liked it and placed a bid. Refused two or three times. Auction.com has buyers, not realtors, place the bids on their site. Last bid accepted. The original realtor information put into bid was not carried thru to the last bid which was accepted by Auction.com days later and Wells Fargo won't pay the broker's commission. Don't waste your time. Besides other problems with these people (shills, etc.), this one takes the cake.

BUYER wrote Wells Fargo and Auction that I initiated sale and worked on this about 2 months!

Bottom Line: No, I would not recommend this to a friend

Mar 11, 2020

While an agent is not required to bid on Auction.com, agent partnerships are encouraged. You would need to check the property details page to see if a commission is offered. This is based on the seller's decision, not that of Auction.com directly. If one is not being offered by the seller, you can work out an agreement with your buyer to earn your commission. Please call our Customer Care team 800-793-6107 Mon - Fri, 7 am to 7 pm CST., or email us with your contact information at customerservice@auction.com.

---

You are not the most important part of Auction.com

By Eric W.

,

Ohio

,

Jan 12, 2020
Verified Reviewer

Overall Experience:

I bid and met the reserve price. I went past the point of depositing $2,500 in an escrow account, there was a bank charge of $25.00 for the transfer on December 19th, 2019. As late as last evening I was told I had won the house. I transferred funds to the escrow as directed by Auction.com on the 19th, according to the escrow company in an internal email I was included on to a supervisor..."Can you check with the seller to see which contract they show is the one they are honoring? We have 2 separate contracts with 2 different buyers for the same property. Both with the same asset company." I'm out 3 weeks' time and a $25 wire transfer fee. On December 23..."The next step is closing, We will be in touch to assist you with the remainder of the process." LOL, I had to tell them that apparently it had been sold...

Bottom Line: No, I would not recommend this to a friend

Jan 14, 2020

Thank you for your review. We are sorry to hear you did not have a great experience with Auction.Com. We would love a chance to discuss your experience by calling Customer Care 800-793-6107 or by emailing your contact information to CustomerCare@auction.com. Please be aware Auction.Com is a third-party platform for bank-owned properties; we do not own the properties but merely facilitate the sales at the seller's request. By and large, the properties on our site are being offered exclusively through Auction.Com before they become available to the broader market. In rare instances, the property may be available through other retail platforms. As Auction.Com does not own the properties, we cannot prevent the seller from accepting other offers or influence the seller's decisions on how the conduct their sales.

---

Buying foreclosure is risky

By Dave R.

,

Federal Way, WA

,

Dec 23, 2019
Verified Reviewer

Overall Experience:

I have purchased 6 foreclosures. One through Auction.com, and the others at live auctions. In all cases, I was not able to get inside the property to do a thorough inspection. You can determine some things from the outside, but generally speaking, you should assume the house will need significant work, and that the previous owners knew they were going to lose the house, and stopped maintaining it and often sabotaging it upon eviction. This being the case, determine what the fair market value of the home would be based on comparables in the area, and bid at least 20% below that amount. Yes, the owner is trying to get as much as they can. This is true of all auctions. When the bid exceeds what you are willing to pay, stop bidding. Don't get mad. Stop bidding. It's business.

Bottom Line: Yes, I would recommend this to a friend

---

Auction.com listed home that was already sold privately

Overall Experience:

I recently listed and sold a home that was in the redemption period and sold on 9/26/19. My buyer sees her home show up on Auction.com and has people trying to peer in her windows.

The photos they posted were from the spring which leads me to believe they wait for homes to go through sheriffs sale and list when the redemption period is up and don't bother doing their due diligence to see the actual status of the home. I called them and told them to remove it from Zillow stat! They said they couldn't do that. I reported this to Zillow.

Bottom Line: No, I would not recommend this to a friend

Nov 13, 2019

Zillow is a separate company than Auction.Com. If the property is also listed on Auction.Com, we would be happy to assist. Please call Customer Care at (800) 793-6107 or email CustomerCare@auction.com.

---

Advertisement

---

Waste of time

By Tammi V.

,

Minot, ND

,

Sep 11, 2019
Verified Reviewer

Overall Experience:

I read the whole site, performed my research to my comfort level on a home we had no access to, in or out. We were the only bidder 3 times it went up for auction. The third time the auction canceled in the middle of the auction. No one redeemed the home, I live in the area. Appears Auction.com has no seller agreement to sell and takes an offer to the seller in hopes they will sell. I see why no one else bid, this is a complete waste of time.

Bottom Line: No, I would not recommend this to a friend

Sep 12, 2019

Hi, Tammi. Thank you for your review. We are sorry to hear you did not have a great experience with Auction.com. We would like to speak with you regarding your experience. Please email us with your contact information at customerservice@auction.com.

---

Worst auction experience EVER - unethical - and should be illegal!

By Stan P.

,

Puerto Rico

,

Aug 28, 2019
Verified Reviewer

Overall Experience:

Today, 8/21/2019, I bid on a bank-owned property. Starting bid was identified as $35k. As soon as the auction started, Auctions.com bid $45k. That is correct - Auctions.com bid on behalf of the Seller. No other bidders, so with about 15 minutes left in the auction, I bid $55k. Within one minute, Auctions.com (again on behalf of the Seller) bid $65k. I then bid $75k. Once again Auctions.com bid taking the bid up to $85k. At this point, I stopped bidding because there were only two bidders - myself and the SELLER! Once the auction came within one minute of ending, Auctions.com bid again which extended the auction another 2 minutes. This happened again and again for another 15 minutes or more until Auctions.com (on behalf of the Seller) had artificially bid the price up to $100k. Remember there is a "Reserve Price" so until bids reach that amount the Seller is not required to sell. And the reserve price is rarely divulged. So I wasted several hours of research and at least an hour in bidding AGAINST THE SELLER. Now Auctions.com has re-scheduled this same property for auction one week from now. Make your own judgment, but I'll never use this unethical service again.

Bottom Line: No, I would not recommend this to a friend

Aug 28, 2019

Hi Stan. Thank you for your review. We are sorry to hear you did not have a great experience with Auction.com. Would you like to speak with our Customer Care team? Please call 800-793-6107 Mon – Fri 7am to 7pm CST. Or email us with your contact information at customerservice@auction.com.

---

It's not an auction. Terrible.

By Randy H.

,

Florida

,

Aug 8, 2019
Verified Reviewer

Overall Experience:

Auction.com is not an auction of foreclosed properties. Auction.com simply is the middle man to the lender with the goal to help the lender receive as much money as they can for any given property. Which presents a multitude of problems for buyers.

Most if not all depending on your location, Auction.com homes do not have access to inspect prior to bidding. This should be unacceptable to all buyers.

Shill bidding happens constantly. It's not an auction.

Auction.com does not provide lien information, title search or allow for a title search after an "accepted bid". You buy it, you pay for liens.

If you "win" you don't really own the property. Your bid gets presented to the lender then they decide if they'll sell it. Or if they'll relist it, change the reserve, change the terms or a multitude of other changes, which by the way if you disagree with and decide to back out, Auction.com keeps your deposit they required for you to bid!

Auction.com phone staff are mostly unprofessional and could care less about the bidders financial well being or outcome.

A real auction is, bidders review a piece of real estate inside and outside. Potential bidders get lien info and all other financial pertinent documents provided then decide if and how much to bid. If they're the highest bidder, they win and closing is scheduled with the lender. This is not how Auction.com operates. It's a 100% crapshoot for buyers from start to finish. Why anyone would commit their money to this Auction.com system is beyond my comprehension.

Bottom Line: No, I would not recommend this to a friend

Aug 12, 2019

We'd appreciate a chance to speak with you regarding your experience. Please call 800-793-6107 Mon – Fri 7am to 7pm CST. Or email us with your contact information at customerservice@auction.com.

---

What a waste!

By Adam D.

,

Mississippi

,

Aug 7, 2019
Verified Reviewer

Overall Experience:

Auction.com touts all this info and access to foreclosed properties, but if you have a cell phone or use VOIP instead of a landline, you cannot even register for an auction. I have been searching and found some good deals, but then can't even bid on them because they can't verify my phone number? This has NEVER HAPPENED with a single company I have ever done business with! WHAT A WASTE.

Bottom Line: No, I would not recommend this to a friend

Aug 12, 2019

We'd appreciate a chance to speak with you regarding your experience. Please call 800-793-6107 Mon – Fri 7am to 7pm CST. Or email us with your contact information at customerservice@auction.com.

---

Something's up

By Melissa B.

,

Arizona

,

Aug 5, 2019
Verified Reviewer

Overall Experience:

I have been following a property to go up for auction in Flagstaff, AZ. It keeps changing dates to later and later, well I just looked on Craigslist and low and behold for sale. Investor's dream!

Was going for $55K, on Craigslist for $245k, who's in your back pocket?

Sounds like crooked business to me. Will dig further into this as well as others.

Bottom Line: No, I would not recommend this to a friend

Aug 12, 2019

We'd appreciate a chance to speak with you regarding your experience. Please call 800-793-6107 Mon – Fri 7am to 7pm CST. Or email us with your contact information at customerservice@auction.com.

---

Advertisement

---

Difficult to deal with

By Michelle B.

,

Massachusetts

,

Jun 5, 2019
Verified Reviewer

Overall Experience:

The company isn't a scam but things are not quite as they seem, and they make very simple tasks very difficult. First, it is not a true auction, they will bid you up to the reserve price behind the scenes, but if you read the fine print they admit to this. The worst part though is the way they handle their business. They are so difficult to communicate with. Calls go to voicemail, emails are like sending them into the black hole. They simply do not respond. They ask for you to do your part, they get right on that, but if there is an issue, they do not respond.

Example: I had my side in order, but the agreement they sent had the buyer (me) written incorrectly. They kept calling and emailing asking me why I wasn't signing or sending my deposit, I kept replying and calling people to rectify the contract, we just kept going around in circles. Once we got past that the seller accepted my offer and I was never notified or given next steps. Then I get a call that says I am supposed to have everything done for closing, but they never told me that or what to do. We had to delay closing. Ultimately the title did not pass with my attorney and the foreclosure would not stand up to case law, so had I not had my own attorney review it, I would have bought nothing. So the transaction was canceled, HOWEVER, 6 weeks after signing the termination agreement, I am still owed almost $6,000 in earnest money.

Every step of the process you have to deal with a different person, and they just don't do their jobs very well. It's a shame that so many foreclosures are now going through this company. Again, I don't think it's a scam, but I do think they will happily steal your deposit money if given the chance.

Bottom Line: No, I would not recommend this to a friend

---

Signed up to bid - put down $2500 deposit - then property shown as sold in the future

By Gregory L.

,

California

,

Mar 16, 2019
Verified Reviewer

Overall Experience:

Seems like a bunch of scammers. I've registered to bid a few properties - they have hidden reserves and auto-bid against you. Then I traveled 250 miles to check out a property on the 9th of March that I was going to bid - and then find out they show it as sale pending when Auction was supposed to be on the 11th-13th of March. Why do they not inform registered bidders? Are they just a bunch of crooks - appears so.

Buyer beware, plus, there are loads on most transactions.

Bottom Line: No, I would not recommend this to a friend

Mar 18, 2019

Hi Gregory. Thank you for your review. We are sorry to hear you did not have a great experience. Would you like to take this conversation offline so I can look into this property for you? If so, please send an email to connect@auction.com.

---

Use your own lawyer.

By Robert G.

,

Tazewell, VA

,

Jan 21, 2019
Verified Reviewer

Overall Experience:

I could write a very long complaint about Auction.com, there were so many things that went wrong but let me just cut this short. The auction process was not bad. We had a good look at the property before Aucton.com got involved and we knew what we were willing to pay. So at the near close of the auction, we began to bit. We were the only bidder and were led to the reserve price, which was about half the tax value. We won! Within minutes we were contacted and asked to file out some online paperwork and basically told we really needed to use their escrow company. We were told we would get free title insurance if we did, so that is what we did. That was the Big Mistake. Too many problems to even go over on here. We had our own local attorney review everything and were happy we did.

Bottom line, don't use their escrow company for closing, just get someone local to handle the closing and pay the coordination fee. Oh, and that free title insurance, they tried to say they never offered it, but we held them to it. Even after we had paid for the house, it took them a week to send us the code to the lock box to get in, and the code was still wrong. The final straw was it took about six weeks to get the deed. Yes, get you a deal at Auction.com, but get your own closing attorney.

Bottom Line: Yes, I would recommend this to a friend

Jan 22, 2019

Hi Robert. Thank you for your review. We are glad you were able to win the property, but we are sorry to hear you had difficulties at closing. Reviews like yours help us to learn and improve. If you would like to share more, please send us an email to connect@auction.com.

---

It's not worth it...my first experience.

By Jane S.

,

Jan 18, 2019
Verified Reviewer

Overall Experience:

I used an auction to purchase a home eight years ago. The auction was in person and I experienced what I have now learned to be, shill bidding. The home I was bidding on was in fair condition and back then we were going through a recession so you could get a brand new foreclosed home for $99k. I went to the auction hoping to get a good deal, but once the bid went over $80k, I decided it was too much and let it go.

While leaving out, I was approached by an Auction.com rep and told if I wanted the house, I could have it for the $75k I bid. Without question, I purchased the home and within the first few months I found out so much was wrong with the home. I ended up putting over $40k into the home, renovating kitchen, three bathrooms, all new flooring, siding, and two brand new AC units because both went out within the first month. I walked away a few years later with nothing because I ran out of funding to fix everything in the home. The foundation needed repair, a new roof and so much more.

This was my first time using Auction.com so I learned to do my homework and FACTOR IN EVERYTHING that looks like a possible. This home was a foreclosure so my belief is the banks don't care about the condition of the home, they only want the money the borrower owes them, and it's Auction.com's job to do their best to get it to them. REMEMBER, Auction.com works for the seller, not in the interest of the buyer.

I'm sure they will deny shill bidding took place since it's illegal, but why would the winning bidder suddenly disappear? I hadn't even walked 5 feet from my seat when I was approached and told I could have the property.

Bottom Line: No, I would not recommend this to a friend

---

Auction.com in contempt of court?

By Ed V.

,

California

,

Jan 4, 2019
Verified Reviewer

Overall Experience:

I am presently in a Chapter 13 Bankruptcy in Federal Court since May of 2016 and Auction.Com keeps publishing that my home is up for auction every month. My wife, children, and 80-year-old parents have had enough and contacted Americans Against Foreclosures (AAF). They have now filed an Order to Show Cause (OSC) why Auction.Com should not be held in contempt of court for violating the Automatic Stay in the Bankruptcy. We continually get collection calls, realtors and brokers coming buy, people outside taking pictures and trespassing on our property all due to the published content on Auction.Com. This should be made illegal in all States in the US immediately.

Bottom Line: Yes, I would recommend this to a friend

---

Advertisement

---

Horrible experience

By Amy M.

,

Cincinnati, OH

,

Jan 2, 2019
Verified Reviewer

Overall Experience:

My husband and I found a house on Auction.com in May. The bidding started, and before the auction was supposed to be over, the auction was canceled. Then fast forward to December, the same house went back up on auction. It started on 12/19 and we placed a bid. The auction was not supposed to end until 12/26. On 12/21, the auction was canceled. And then by our surprise, it went back up as an active auction. We then placed another bid, and we went back and forth and were the highest bidder at 9:30 am on 12/26 and the auction was supposed to end on 12/26 at 10:26 am. We were excited and kept looking and then at 10:01 am the auction was canceled, AGAIN!

I don't understand how this could have happened...twice! I don't even know if this is a house that is in still actually in foreclosure. It seems pretty sketchy. Bottom line is, I would not recommend, and we had a horrible experience, not once, but twice.

Bottom Line: No, I would not recommend this to a friend

Jan 7, 2019

Hi Amy. Thank you for your review. Auction.com provides marketing services for trustee and foreclosure firms and advertises the times and dates where the foreclosure sale will occur. In the event that a defaulting borrower resolves their loan, Auction.com is notified by the foreclosure/trustee to remove these advertisements. Cancellation of a property auction may be due to a mutual agreement, bankruptcy, beneficiary's request, trustee's discretion, or operation of law for example. Please let us know if you have questions.

---

Total scam!

By Lexi L.

,

White Bear Lake, MN

,

Nov 29, 2018
Verified Reviewer

Overall Experience:

I won a bid on a house back in August 2018 only to find out months later that they gave FALSE INFORMATION (it was advertised as REO, meaning real estate owned). How is selling a house that isn't even YOURS YET legal?! Because of this misrepresentation, it took 3 months for them to get their information together for closing only to find out that they were trying to sell the house for MUCH MORE than what was owed on the property in the first place! Information that would have been NICE TO KNOW THREE MONTHS AGO when we were originally supposed to close! Only an idiot is going to sign themselves up to potentially lose thousands of dollars if the house is redeemed during the 6-month redemption period, which can often times happen!

BUT WAIT, it gets WORSE. After all of the misrepresentation and lies, they threaten to keep the earnest money deposit of over $8k. On top of that, I see the house listed on Auction.com right now to be sold again, HAHAHAHA. And would you believe they are still hoarding our $8k earnest money deposit?! SCAMMERS. BEWARE.

Also, if you are reading this and the same thing is happening to you, don't go down without a fight. I am hoping to take them to court. Best of luck Auction.com!

Bottom Line: No, I would not recommend this to a friend

Nov 30, 2018

Hi Lexi. Would you mind sending us an email to connect@auction.com with the property address and the buyer's email address so I can look into this for you?

---

Auction.com is incompetent and unethical

By Steve K.

,

Oakland, CA

,

Nov 8, 2018
Verified Reviewer

Overall Experience:

A copy of my complaint sent to Auction.com:

This auctioned was scheduled for 9 am. I arrived at 845 and registered. There were several Auction.com employees present.

I asked whether this auction was on or postponed, but they could not answer. In fact, I wasted several hours waiting for an answer. I did get an email at 1:12 stating the auction was postponed.

Comments re this auction:

1. The employee who read the usual legalese at 9 am mumbled and could barely read English. His discussion was barely understandable. Look into it and improve the presentation.

2. I have been to many foreclosure sales not run by Auction.com. You show up at the sale time and you are told immediately whether the sale is on or postponed.

Auction.com wastes the buyer's time. The excuse offered was "poor homeowner, give him a chance." The homeowner had almost 4 months to cure his default.

3. I have purchased more than 5 properties through auction.com - several million dollars. In each sale, my treatment by Auction.com was a 3 on a scale of 1-10. Besides the typical incompetence of Auction.com, I absolutely object to your policy of allowing the seller in online auctions to bid up the price. It is unethical, and it is no longer an auction. In reviews of Auction.com, many others have objected to this policy. Because of this policy, I have not purchased any of your properties in the last few years.

4. Your disregard for your clients, the buyers, have lost you my business. Without satisfied buyers, your sellers will go elsewhere, and your business is finished.

Bottom Line: No, I would not recommend this to a friend

---

Everything looked fine and the owner was very behind on payments.

By Jeremy P.

,

Kansas City, KS

,

Nov 3, 2018
Verified Reviewer

Overall Experience:

This company is a JOKE. You can't get ahold of anyone, LITERALLY, the auctioneers and reps know NOTHING. Buy from them or just light your money on fire, more satisfaction watching it burn than dealing with these people.

Bottom Line: No, I would not recommend this to a friend

---

Overall Experience:

I've been flipping houses for the past 30 years and this is the first time I'm attempting to purchase a property from Auction.com, and I assure you it will be the last.

I won a bid on a property through Auction.com approximately 5 weeks ago. I was informed that closing was set for the 29th of October. By the 20th of October, I started making numerous calls and emails to Auction.com as well as their recommended title company, which by the way are extremely rude. I was told that the only thing they're waiting for to close is the township inspection for the final CO (smoke cert).

By the 25th I took it upon myself to go to the township to see if the inspection was done. I was informed that the inspection was paid for but never ordered or scheduled.

The township inspector was kind enough to call Rosie from Auction.com at 818-906-9738 to inform her that the buyer here and closing is set for the 29th, and at that point, she scheduled it for the 26th, the following day at 1 pm, and she would have one of the representatives there to let him in.

I made a point to be present during the inspection and all went well and passed. The CO (smoke cert) was emailed to all parties involved to ensure that we could still close on the 29th.

Immediately afterward, I called Auction.com, as well as the recommended title agency, informed them that we're all good and ready to go and we got the proper paperwork, and I took it upon myself to make sure it gets done and we can close on Monday the 29th.

That evening, I got an email from PennyMac requesting for me to sign a 15-day extension. I immediately emailed her back to inform her of the update and her lack of communication and the extension will be denied since I took it upon myself to do their work and I have other prior arrangements and I will not be in town. That fell on deaf ears, and she emailed me two more times with the same request.

It is now Sunday the 28th of October, and we're supposed to close tomorrow the 29th of October.

Bottom Line: No, I would not recommend this to a friend

Nov 6, 2018

Dear Mr. Bekete,

Auction.com is an online marketing and auction platform for assets in all stages of the foreclosure lifecycle. These assets are each unique and may be participating in government programs making them eligible to participate in the auction process. Due to the unique nature of these assets, there may be additional tasks and requirements to be fulfilled prior to closing than one may typically see in a standard traditional sale. We have checked our records, and it appears that Rosie is an employee for the third-party property management company and was responsible for coordinating the required smoke detector point of sale inspection. Additionally, we show that the agreed-upon terms in the Purchase and Sale Agreement put the agreed upon closing date as October 25, 2018. Due to the dates, an extension was requested to ensure all required documents would be on file prior to the file funding. We show that the transaction actually closed on October 31, 2018, and the seller is still in need of the executed extension document in order for the file to be complete. We would be happy to discuss this further and address any questions or concerns.

---

Advertisement

---

Not the best way to buy a house!

By James N.

,

Oregon

,

Oct 13, 2018
Verified Reviewer

Overall Experience:

I have purchased a few houses from Auction.com.

I have been a successful "house flipper" for many years now.

When I first dealt with Auction.com years ago, they were pretty decent. I felt they were on the up and up, but times have changed now...everyone and their brother are out trying to flip a house like they saw on TV. Well, Auction.com is not going to help you get rich...

It doesn't matter what the starting bid price is because it's not selling for that.

First check online or with a Realtor to see what the listed price is. I have found the reserve with Auction.com is usually around 5-8% less than that amount, but by the time you pay your auction fees and stuff, it works out to be pretty close to the same.

You NEED TO KNOW this amount because that is the price where you actually have a chance to purchase the home. Auction.com will AUTO BID the price up repeatedly to get the house up to the reserve amount, so they have a chance to close the deal!

If you don't believe me, then just try it on your own...

I constantly bid on a house and was outbid every time within 20 minutes. I waited for the same house to come back on "auction" since it didn't sell or meet the reserve numerous times, and I learned it would be back on in one week, pretty much every Sunday and would end on Wednesday. I seriously watched the same property 10 times, and as I write this, I am waiting for the next round, hoping the reserve will be just a fuzz lower because I really want it! But what I did was wait once, I waited for 2 days, and there were NO BIDS, so I bid at 1 am and yup, I was outbid by 1:30 am. This just confirmed to me that I was bidding against a computer.

Don't get me wrong, Auction.com will sell you a house, but you just won't get that smoking deal that you think you're going to. Be smart, and educate yourself on the property and what it's worth, and know your limits, AND STICK TO THEM! That's the hardest part. Especially with their auto bidding computer. They will make you think, "hmmm...it's only $1k more...I can do that." HA! Later you win and go over your budget by $10k.

Like I said in the beginning, I HAVE PURCHASED a couple of houses from Auction.com and actually closed the deals. I have also lost hundreds of auctions as well, and I am perfectly fine with that!

Good luck!

Bottom Line: Yes, I would recommend this to a friend

Oct 16, 2018

Hi James. Thank you for your review. We would like to hear more about the property you are tracking. Would you mind taking this conversation to email? You can reach us directly at connect@auction.com.

---

Rigged auction

By M K.

,

Union, NY

,

Jul 30, 2018
Verified Reviewer

Overall Experience:

It's not really an auction as you are bidding against their own site's computer. It automatically bids up and adds time at the end of the auction even if you are the only one bidding so as to get their reserve price. Why don't they just tell the minimum price needed than having the "auction" over and over until their price is met?

Bottom Line: No, I would not recommend this to a friend

Aug 17, 2018

Thank you for your comment, but please allow us to clarify your comments as they are not entirely accurate. As disclosed in the Auction.com participation terms and property details page, Auction.com is permitted to bid on behalf of the seller up to, but shall not exceed the reserve price. Counter bidding on behalf of the seller extends the auction for assets that have not reached the reserve price and would otherwise end unsuccessfully. By extending the auction, it increases the likelihood that the auction may end successfully. This practice benefits the bidder by increasing the likelihood that the auction will produce an offer that the lender is willing to accept. Please let us know if you have questions.

---

Terrible customer service

By I C.

,

Alabama

,

Jul 17, 2018
Verified Reviewer

Overall Experience:

This was my first purchase, so I really didn't know what I was getting into. This was a house in my hometown so I knew something about it but knew nothing about the process. The customer service was awful at Auction.com. I made several calls to get information after the bidding, and I was talked to like I was an idiot, spoken to in terms that I had no idea what they meant and when I asked for explanations I got nowhere. I felt like this was intentional on their part. They rushed me to send the deposit money, but once that was done, I was in the dark until they got ready to talk to me. Thankfully, in the end, it turned out ok, but I don't think I will use them again simply because of the poor customer service, which is important to me.

Bottom Line: No, I would not recommend this to a friend

Aug 17, 2018

Thank you for your review. We would like to extend to your our most sincere apologies regarding your experience with Auction.com. Your feedback will help us to improve our customer experience and we hope to see you back on Auction.com in the future.

---

They sold me wrong house pictured on website

By Tim P.

,

Georgia

,

Jul 10, 2018
Verified Reviewer

Overall Experience:

I saw a house on Auction.com. I went to see it and liked it and won the house. The house advertised was the wrong house picture and legal address. The not so nice of a house down the road was the right house with not the right address advertised. I went to inform the people I'm the new owner of the wrong house I thought I won. She said I called Auction.com and told them they have the wrong house on the website but they left it on. I called Auction.com and they said read the contract, we are not responsible if we sell you the wrong house with the wrong address and picture as long as the legal description is right. When you look even today and it says you won this house, but I did not. Do I have a case I don't know, but maybe just a learning experience. If they were not greedy, they would do what's right.

Bottom Line: No, I would not recommend this to a friend

---

A nightmare

By Barry L.

,

California

,

Jun 29, 2018
Verified Reviewer

Overall Experience:

I bought a house from Bank of America through Auction.com. I found that my house is half on someone else's property. ServiceLink, their associate, had full knowledge. Stay away!

A nightmare. Keep getting danced around. I am going to escalate everyone keeps telling me.

Bottom Line: No, I would not recommend this to a friend

---