Ballet Beautiful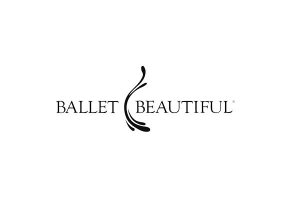 Ballet Beautiful is a ballet-inspired workout system that you can follow in the SoHo studio, through digital downloads, or with a monthly subscription for streaming content.
Ballet Beautiful Reviews - Is It Worth It?
For those chasing the dream of achieving a dancer's physique, Ballet Beautiful is a ballet-inspired workout program and lifestyle brand designed to get you toned and in shape.
According to the company website, Ballet Beautiful "brings the artistry and athleticism of ballet, fashion and glamour into everyday life."
The program was founded by Mary Helen Bowers, a professional ballerina who spent a decade dancing with the New York City Ballet.
She states online that she brings her expert experience and passion for fitness to each workout to create a "fresh and uniquely artistic approach to exercise, well-being, and health."
Bowers has used her innovative training method to prepare Natalie Portman for her role in Black Swan, and she regularly guides workout sessions for Victoria's Secret Angels.
Those in the SoHo area can take Ballet Beautiful classes in her studio or sign up for private lessons, but it's also possible to stream the workouts through the studio's monthly subscription program or purchasing online workout classes a la carte.
Available Options
At the time of writing, Ballet Beautiful offered three primary ways to engage with its workout content: studio classes, a monthly subscription, or one-time digital content purchases.
Studio Classes
For those near SoHo, Ballet Beautiful offers daily classes. You'll pay $38 for a single one-hour group class at the time of writing, and the studio offers discounts for buying classes in packages of three ($105), five ($180), 10 ($340), and 20 ($640).
All first-time visitors can attend a class for $25, and it's possible to purchase a four-class intro package for $100.
The studio also offers one-to-one or private training sessions.
Digital Subscription
When you sign up for a digital subscription to Ballet Beautiful, you will gain access to over 250 exclusive workout videos, with two new videos added each month.
This subscription costs $39 per month and includes 24/7 access to the entire video library. You also can create your own playlists, update your workout schedule, and build and save your favorite workouts routines.
This subscription auto-renews every month, but you can cancel at any time without penalty.
Digital Purchases
If you prefer to pay only for the Ballet Beautiful classes you take, the company offers the option to purchase videos individually.
At the time of writing, these classes ranged from five to thirty minutes, and they cost between $8.99–$21.99 each. Each video tends to focus on a specific aspect of Ballet Beautiful classes, from beginning moves to Barre techniques and proper lunge posture.
Each digital purchase gives you lifetime access to the class.
Merchandise
The Ballet Beautiful online store also sells a range of ballet apparel and accessories, including shoes, leotards, and supplemental books and DVDs.
Per the company return policy, merchandise can only be exchanged or returned for in-store credit (no refunds are offered). To qualify for returns, merchandise must be sent back to the company within 30 days of purchase in new, unworn condition with all original tags attached.
All return shipping charges are the responsibility of the purchaser.
Note: Ballet Beautiful doesn't offer a refund policy for their online classes or subscription service.
What Do Customers Think of Ballet Beautiful?
We looked at online customer reviews to get a sense of what they think of Ballet Beautiful's class options.
The site ranks high on their personal Facebook page, as site visitors scored it 4.8 stars out of five. The comments we saw showed users found both the online and studio classes to be "effective and enjoyable" and many reported that they felt like they noticed physical benefits from every session.
We noticed that Ballet Beautiful aficionados found the exercises to be a unique way to get in shape and they believed the workouts left them stronger, more graceful, and with better posture.
A few reported that they wished it was possible to take the classes live, though overall they said they were happy with the available on-demand selection.
The brand earned similar praise from Influenster where it is rated at 4.5 stars after more than 200 reviews.
While many people noted that they thought purchasing the videos was expensive and not as beneficial as working directly with an instructor, most reviewers reported that the caliber of teaching and video quality made the cost worthwhile for them—though a few stated that they would use free YouTube videos instead.
Regarding the studio, Catarina from 'that fitster' blogged about her experience. She reported that the Ballet Beautiful studio was intimate and "small but perfectly formed" with large windows and romantic touches.
She found the classes challenging with a focus on fatiguing specific muscles despite not coming out from the workout a sweaty mess.
Alternatives
If you're preferred method for getting in shape is to pretend you are in a dance class, there are plenty of options for streaming workouts from home. Two worth considering are the Tracy Anderson Method and Figure 8 Fitness.
Tracy Anderson is a celebrity trainer who manages eight workout studios and offers subscription access to on-demand classes for $90 per month.
She is known for her silent instruction style and intricate choreography designed to isolate and challenge specific muscles for a toned, dancer-like body.
Like with Ballet Beautiful, you can also purchase her individual videos and workout series for lifelong access to them.
While the Tracy Anderson Method has a fervent fan base, many beginners find her moves challenging to follow because of their fast pace and her unique instruction style.
You can see whether the method makes sense for you by signing up for a free 14-day trial on the company website.
For those who really want to dance to the point they forget they are working out, Figure 8 Fitness is a Latin-inspired workout routine that puts the focus on high energy music and core exercises.
It is an eight-week program where the moves build in complexity over time, and the company offers several sequel programs you can follow after you complete it.
You'll need to pay the $7 per month subscription for the parent company Body FX to follow Figure 8 Fitness, and this membership gives you access to the brand's other workouts.
Each of these fitness programs may be worth looking into, Ballet Beautiful is the only option to offer traditional ballet choreography and music. If channeling your inner ballerina is a prime motivation for working out, we think you will be happiest with this option.
The Bottom Line
This review highlights that Ballet Beautiful is a unique addition to the world of streaming fitness content.
The physical studio and online subscription content offer you a workout class option not often found in traditional gyms, and the customer reviews we looked at had overwhelmingly positive things to say about the program.
We think this fitness program is designed to appeal to a narrow demographic, but it delivers on what it promises.
Each exercise class offers the romanticism of a real ballet class, and it's possible to purchase the brand's apparel to take part in a more authentic dance class experience.
For these reasons, we think Ballet Beautiful is the right fit for you if you:
Are looking for an exercise routine that focuses on toning and muscle endurance, rather than a program optimized for weight loss
Value the convenience of working out from home
Aren't driven by performance metrics while working out
Want to learn more about classic ballet moves and techniques while getting in a workout
Are comfortable spending $39 per month or $8.99-$21.99 per video for content
If not, another streaming platform based around more traditional forms of exercise like Peloton App, Daily Burn, or Aaptiv might be a better fit. For those motivated by the rhythm of the music, we recommend giving the Tracy Anderson Method or Figure 8 Fitness a try.
If you want to improve your poise and posture and are looking for a unique—and potentially less sweaty—way to workout, there's reason to consider purchasing Ballet Beautiful videos or signing up for a monthly subscription.