Best Egg Reviews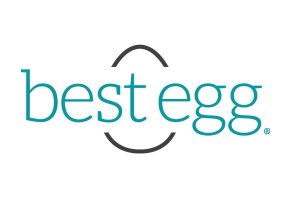 Summary
Best Egg's website process personal loans for consumers like you who are looking for an infusion of cash for vacation, medical bills, credit card consolidation and similar reasons. Rates range from 5.99% to 29.99%.
Best Egg Reviews - Details, Rates & Fees, Drawbacks
Best Egg is a service that offers personal loans for individuals with good credit which they can use for debt consolidation, credit card refinancing, and other expenses.
Often, a little cash now can go a long way later. Whether it's to pay off high-interest debt, fund a home project or take care of an unexpected expense, just about everyone has experienced a time where a sudden influx of cash would make all the difference.
That's where a personal loan provider like Best Egg can help. Here's what you need to know about how their loans work and how they stack up against the competition.
How Best Egg Works
Best Egg is a lender that provides personal loans to individuals. Personal loans are a type of unsecured debt, meaning there's no collateral tied to the loan. A mortgage or auto loan is an example of secured debt.
Best Egg offers personal loans for the following:
Debt consolidation
Credit card refinancing
Home improvement, remodeling, and repairs
Moving expenses
Vacations
Baby and adoption expenses
Special occasions such as weddings
Medical bills
Best Egg is an online lender, so customers can apply for and receive funding without stepping into a physical bank. The process is fairly seamless as far as online lenders go, as evidenced by a 4.8 score from TrustPilot with 4,355 reviews.
Term lengths range from 36 to 60 months, which is typical for personal loans. Loan amounts are between $2,000 and $35,000, also similar to other personal loan companies. If your salary is more than $150,000, you may be able to qualify for a personal loan of up to $50,000.
These amounts may also vary depending on your state. For example, Massachusetts has a minimum personal loan amount of $6,500, while Georgia has a $3,000 threshold.
Before getting preapproved, take a look at your options with the Best Egg loan calculator. This lets you see what your rates will likely be depending on your credit score, term length, and amount borrowed.
Rates and Fees
Interest rates for Best Egg vary between 5.99% and 29.99% APR. To qualify for the lower end, borrowers must have a credit score of 700 or more and an individual income of $100,000 or more.
Best Egg only offers fixed-rate loans, so the interest rate remains the same for the entire loan. Other lenders may have both fixed-rate and variable-rate loans. With a variable-rate loan, the rate may change if interest rates in the economy change. The initial interest rate in a variable-rate loan will be lower, but it's likely that the rate will go up eventually.
Best Egg loans come with an origination fee between 0.99% and 5.99%. If the term is four years or more, the origination fee will be at least 4.99%.
The origination fee will be deducted from the total amount when the loan is disbursed. A 4.99% origination fee on a $10,000 loan would be $499. This means you would get $9,501 in your bank account instead of the full $10,000. When deciding how much to request from Best Egg, make sure to factor in the origination fee.
Best Egg does not include a prepayment penalty on its loans. This means you won't be charged a fee if you pay off the loan ahead of schedule. The late fee is $15, and the returned payment fee is also $15. Some personal loan companies charge this fee, which removes any incentive to repay the personal loan early.
How Best Egg Compares to Other Lenders
One of the biggest differences between Best Egg and other lenders is the origination fee. There are several lenders that don't charge an origination fee on personal loans, including PNC, Wells Fargo, Marcus by Goldman Sachs, and SoFi.
Interest rates on Best Egg personal loans stack up well against competitors, but it is possible to find lower rates with some other lenders. For example, Lightstream offers personal loans for home improvement, solar, or pool expenses with a 4.99% fixed interest rate. This is a full percentage point lower than what Best Egg offers.
If you're going to get a personal loan, make sure to get preapproved with a few different companies to see which offers you the best loan. Each company has its own standards and interest rates so it's good to get a few options on the table.
How Best Egg Compares to Credit Cards
If you have high-interest credit card debt and want to refinance to a lower rate, consider using a credit card instead of a personal loan. Some credit cards have 0% APR on balance transfers. These balance transfer offers usually last between six to 24 months. If you repay the balance within that time frame, you'll save a significant amount on interest.
Using a credit card with 0% APR will save you more money than a Best Egg personal loan because you won't pay any interest. Most credit cards do charge a balance transfer fee, between 3-5% of the loan balance. This may be comparable to the origination fee you would pay with Best Egg.
This credit card strategy may also work if you want a personal loan to pay for a wedding, vacation, or home remodel. Find a credit card with a 0% APR offer on new purchases and use that instead of taking out a personal loan.
One downside to using a credit card instead of a personal loan is that the payoff length is much shorter. Most credit card 0% APR offers last between six to 24 months for both new purchases or balance transfers. A Best Egg personal loan will have a term between 36 and 60 months. If you need more time to pay off a large purchase, a personal loan is probably a better option.
Opening a credit card can be dangerous for some consumers, especially those with bad spending habits who may be tempted to rack up a balance. Credit cards don't have a fixed payoff date, so you need more discipline to pay it all off before the 0% APR period ends.
Individuals with a poor history of credit card management are better off with a Best Egg personal loan.
The Bottom Line
Best Egg is a solid company if you're looking for a personal loan and have a high income and excellent credit. If you're rebuilding your credit or have a lower income, you likely won't qualify for a personal loan with Best Egg.
Best Egg loans come with an origination fee, which can be easily avoided for those with excellent credit. Credit cards with 0% APR may be a better option if you trust yourself to pay them off before the special financing period ends.
Before making a final decision, borrowers should get pre-approved for a loan with Best Egg and several other companies to see who offers the best rates.
Customer Reviews