BetterLoanChoice.com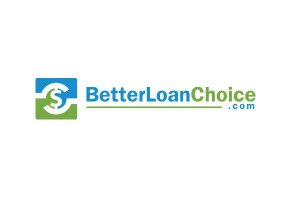 BetterLoanChoice.com promises an easy application process that connects you with multiple lenders who can offer you loans in as little as a few minutes.
BetterLoanChoice.com Review: Is It a Legit Site?
What Is BetterLoanChoice.com?
BetterLoanChoice.com is an online lending marketplace from which you can get multiple quotes for loans by filling out one simple application.
According to their website, the lenders with which they work offer loans of up to $35,000 to applicants who have credit scores of at least 500. Loan repayment periods vary from just a few weeks to up to six years.
As a potential borrower, it's important to know how the company's loan process works, what kind of loans it offers, who its lenders are, and what customers are saying about their experience on the site.
We will cover each of these areas in this review and pair the information with solid takeaways that will equip you to make the right choice about the loan you need.
How the BetterLoanChoice.com Loan Process Works
This site is a potentially good resource for getting a loan because it uses a single application to help you find quotes and offers from multiple lenders.
The site's application is quick and easy. You'll provide them information about your job status, how much you make each year, if you've had a car accident in the past six months and the following information:
Amount of credit card debt
How often you get paid
Your credit score
If you rent or own
Why you're getting the loan
There are a few other bits of information you'll need to provide, including your social security number.
You provide your SSN, the fine print says, so that lenders interested in giving you a loan can run your credit to determine if you'll get a loan, how much that loan will be, what your repayment period is and what your interest rate will be.
By giving all this information, you not only give BetterLoanChoice.com consent to pass your SSN on to lenders, but you also give lenders consent to contact you by phone calls or texts.
Once you submit your application, expect to receive calls and texts within minutes or hours. When you talk with lenders, be sure to ask them the following questions:
What is my loan amount?
What is the interest rate?
What is the APR?
What is the repayment period?
What will my monthly payments be?
What happens when I pay late?
These questions will help you determine which loan offer is best. Don't accept the first offer you get; wait until you see what all your options are.
Lenders should provide clear information about the loan. If they don't, or if they balk at giving you loan details, move on to another lender.
Pro tip: You have to be 18 years old to use the site. However, BetterLoanChoice.com does not provide any further requirements for loan eligibility.
The Types of Loans You Get with BetterLoanChoice.com
At different times in your life, your application could be different because of job changes and increased or decreased amounts of debt.
As such, this site offers different types of loans to suit the different borrowers that apply. Here are a few of those loan types:
Personal loans
Payday loans
Short-term loans
Unsecured loans
Business loans
Auto loans
Home improvement loans
If you're struggling with bad credit and you need to find a loan that doesn't require a deposit, this site's unsecured and payday loan options may be a good fit for you.
Using the series of questions we listed earlier is key for these two loans because there's a good chance the lender is going to try and insert fees and high interest rates to penalize you for your bad scores.
The inquiry about what happens when you pay late is key, too. Some payday and short-term lenders may send your account to collections after one late payment. If you have a history of paying late, a lender with this requirement would not be a good option.
Because the site's lending partners provide personal, business and auto loans, too, it can be a good fit if you have good credit.
Part of that is because the loan types are conducive to all levels of credit scores, but also because the site connects you with all sorts of lenders, not just short-term and payday lenders.
The Lenders That BetterLoanChoice.com Works With
Unless you begin an application on the website, you won't be able to see a list of BetterLoanChoice.com's lenders. We did the first two pages of the application and gained access to those lenders.
Here are a few familiar names in BetterLoanChoice.com's list of lenders at the time of publishing:
Discover Home Loans
Everbank
HSBC
You won't know which lender will make you an offer until you submit your application. While there are several major lenders on BetterLoanChoice.com's list, there are plenty of smaller lenders that you may have never heard of.
An important tool you can use to limit how many lenders contact you after you submit your application is the following phone number: (833)929-1282.
According to the company's fine print, you can call this number to finish your application without providing consent for droves of lenders to contact you.
BetterLoanChoice.com Customer Reviews and Complaints
At the time of publishing, the company had nine HighYa reader reviews for an average of 1.2 stars.
Many of the complaints we read were that the site sent the consumer to a lender after lender once the consumer submitted his or her application.
Users also complained about how hard it was to reach BetterLoanChoice.com's customer service department.
However, when we did our research for this review we were able to get in contact with a customer service rep within just one or two minutes.
The company had nine reviews on TrustPilot.com, too, for an average score of four stars. Several reviewers said the company was able to get them connected with loans they couldn't get elsewhere.
The Bottom Line
This website's process is simple. You fill out an application that takes three to four minutes. Lenders respond to your application and offer you loans with varying repayment lengths, interest rates and other factors.
You get to decide which lender you use based on the effort you're willing to put in. The more precise questions you ask your lender about your loan, the better off you'll be.
With this in mind, we want to cover what we feel BetterLoanChoice.com's strengths and weaknesses are:
Pros
First, the site makes getting a loan offer really easy. You don't have to spend time driving to a bank or a payday lender. In fact, you can probably submit an application and get loan offers quicker than it would take you to drive to your nearest brick-and-mortar lender.
In this sense, it solves the problem of time. Also, if you're in a jam because you need a loan but you have bad credit, it can save the embarrassment of a face-to-face rejection from a bank.
Another benefit to the site is that they use well-known lenders, some of which may offer you a loan based on your income, debt and credit profile.
Cons
Among the site's weaknesses, though, are that you may be bombarded with phone calls and texts shortly after submitting your application. If this is a fear of yours, then opt to call the number that allows you to withhold your consent: (833)929-1282.
Second, the rules for the loans you can get vary from state to state. However, the state disclosure page that BetterLoanChoice.com doesn't provide specific information about your state. Rather, it gives you a phone number to a state government department that can help you.
This is a key drawback because state lending laws dictate things like loan amount and loan repayment length, both of which you should know before you apply.
You don't want to find yourself looking for a loan repaid over one month if your state's minimum lending period is six months for the type of loan you need.
Another drawback to the site is that, according to their fine print, they may pitch various services to you. One of the examples they provided is a credit monitoring service that's $1 for one week and then full price after that.
It may be tempting to take advantage of these offers but we advise against it. If you forget to cancel your trial period, you'll be charged the full amount for the service and it may be very difficult to get the company to refund your payment.
And, finally, because BetterLoanChoice.com gives lenders your social security number, you may find multiple credit checks on your credit report that will drop your score if the credit bureaus do not lump the multiple checks into a single credit check.
Information sellers/scam

By Jodie S.

,

Corpus Christi, TX

,

Nov 19, 2019
Verified Reviewer

Constant harassment even sending text messages to my phone. I can't believe I fell for the scam. If you apply for a loan through them you will receive dozens of scam phone calls and emails. My Clarity credit report has dozens upon dozens of credit inquiries from using this service and others like it. This is a warning to anyone not to apply for a loan through this service.

Bottom Line: No, I would not recommend this to a friend

---

The service was good considering the automated system.

Service could have been just a little more, but everything was good.

Bottom Line: Yes, I would recommend this to a friend

---

Not what I asked for

By CHN

,

Hawaii

,

Apr 12, 2016
Verified Reviewer

Took forever to fill out tons of personal info, which I had to repeat when I was finally transferred to the lender that they found. Only to be transferred to a second one, then a third. Last one had a max of $500 on the amount they could loan and it was a payday loan! Both of which was not what I requested when I initially applied. Was a complete waste of time.

Bottom Line: No, I would not recommend this to a friend

---

Scam

By Cathi

,

Eugene

,

Dec 27, 2015

This is a waste of time. You give them all your previous personal info, they say you are pre-approved. But wait, first you have to buy your credit score before they can "finish". Next, you get re-directed to a lender where you once again give all your personal info which then directs you to another lender.

Bottom Line: No, I would not recommend this to a friend

---

Advertisement

---

Feeling like an IDIOT

By Anonymous

,

New Jersey

,

Dec 12, 2015
Verified Reviewer

Can't believe I gave these people my information. Not only did I completely waste my time but I believe I may have opened myself up to identity theft. UGH!

They advertised no payday loans and what was I directed to... a payday loan. Why would they ask for all my information, including drivers license, bank name and account if they aren't acting the ones supplying the loan?

Will be reporting this to my bank and monitoring all accounts closely. God I feel like such an idiot.

Bottom Line: No, I would not recommend this to a friend

---

Scam

By E. H.

,

Edgewater, NJ

,

Nov 13, 2015

It's a scam! They "pre-approve" you and tell you that you have to register with credit repair so that they can "finish" the process. After credit repair charges you, you then have to fill out your application again and then get matched and directed to more lending sites. Each of them is the same again, fill out form and you are redirected to another lender. After an hour still giving "lenders" my personal information I figured that this is how identity fraud happens. And you really can't keep track of the many times you get redirected! But I don't have a loan and yet, there are a lot of sites with all my info. Scary. Never again.

Bottom Line: No, I would not recommend this to a friend

---

Horrible

By Joah

,

Tipton, IN

,

Oct 28, 2015

It sucks and is a scam. Do not use it. No one answers the phones for info and never call back.

Bottom Line: No, I would not recommend this to a friend

---

Absurd and Abuse

By Ibrahim

,

Bayonne NJ

,

Oct 8, 2015

This company takes advantage of people who want loans. People who want loans need money. They charge them to know their credit score before anything. Then nothing. Fraud and Abuse.

Bottom Line: No, I would not recommend this to a friend

---

Scam

By Susan

,

Rochester, NY

,

Jun 17, 2015

I'm sorry but when I have to pay money to get my own credit score to get approved that is not right. Then those companies conveniently bill you a few times before they acknowledge your cancelation.

Bottom Line: No, I would not recommend this to a friend

---

They won't talk to respond to you. Terrible Service!

By William Cambron

,

Anniston, Alabama

,

Sep 10, 2014

I applied for a small loan and they are trying to take 17 dollars out a month for credit reports that I do not want and no one will answer the phone for me to cancel so I am canceling now the monthly credit checks that I do not want. thanks for nothing!

Bottom Line: No, I would not recommend this to a friend

---