Happy Holidays and a joyous New Year to all our readers!
Compared to last year, HighYa has come a very long way over the course of 2015, and we know readers like you helped play a big part. So thank you from the bottom of our hearts! With your support, we've helped millions of consumers make smarter purchasing decisions and hang on to more of their hard-earned money.
But before the new year rolls around and we all begin focusing on our goals, we wanted to pass along some facts and figures about the milestones we achieved, what we've learned in the process, and some projections for what 2016 might hold—and what this could mean for you.
First, let's take a look at some important achievements for HighYa during 2015.
​
---
HighYa's 2015 Milestones
---
HighYa's content is at the very core of what we do. It's how we uncover scams, help you shop smarter, and spread this information all around the globe. As a result, we put a great deal of time and effort into the content we create.
In fact, during 2015 we crafted 700+ product and company reviews, along with 105 in-depth articles and guides. We also sent 50 weekly newsletters, and released our first e-book 145 Scam Hacks (sign up for our free newsletter and get your very own copy!).
But here's the best part: All of this hard work led to 12,000+ individual reviews from consumers just like you, which were read by more than 1.2 million monthly visitors. Here's how they break down:
1-star: 66%
2-star: 6%
3-star: 3%
4-star: 6%
5-star: 19%
---
HighYa: A Global Reach
---
During 2015, HighYa reached more than 12 million readers from 230+ countries. Here are the top 10, ranked by traffic:
United States
Canada
United Kingdom
Australia
India
New Zealand
Ireland
Netherlands
South Africa
Philippines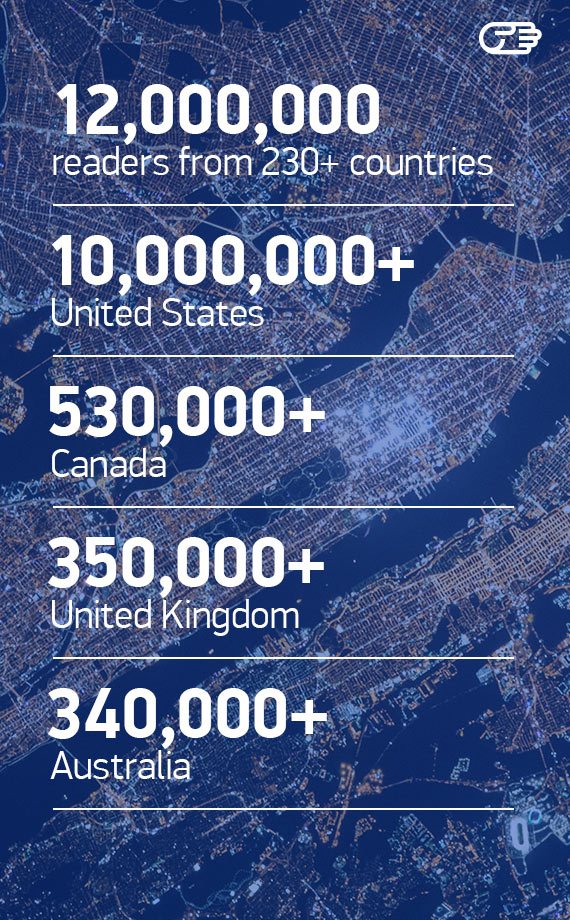 And here are top 10 cities:
New York
Los Angeles
Houston
Chicago
Dallas
San Francisco
Washington
Sydney
Atlanta
London
---
How Are Readers Accessing HighYa?
---
For the first time, 2015 marked a shift in how people accessed HighYa's content—which is also true for the internet as a whole. Instead of being bound to a big screen on their desktop computers at home, most readers are now surfing on their mobile devices, which is a trend we're guessing will only get bigger (more about this shortly).
With this in mind, here's how readers got their scam-free fix on HighYa this year:
48% Mobile (iPhone was the most popular device)
37% Desktop
15% Tablet (iPad was the most popular device)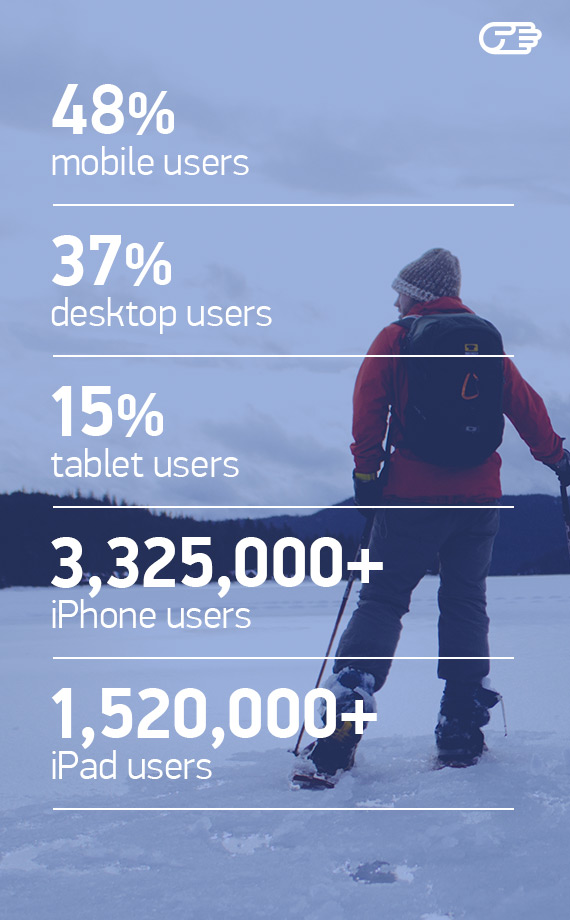 ---
HighYa's Top 10 Reviews
---
Some were newcomers, while others were tried-and-true favorites. Based on traffic, here are the most popular reviews for 2015:

1. Clear TV – This was the second year in a row that Clear TV earned the top spot on our list. With more than 600 reader reviews, it had and average rating of about 1.5 stars. Common complaints referenced failure to work as advertised (poor reception, mostly) and difficult customer service experiences.
2. Instant Checkmate – In second place, Instant Checkmate's people search service earned an average rating of 1.1 stars based on 385 reviews. Most customers seemed dissatisfied with the amount of information they received in paid reports, as well as their accuracy.
3. Crepe Erase – Jane Seymour's Crepe Erase took the third spot, with 67 reviews and a 2.5-star rating. Like many other anti-aging products, most customers seemed upset about a lack of results and its high price.
4. Beverly Hills MD – Compared to most of the other companies and products on this list, Beverly Hills MD received mostly positive feedback and a 4-star rating. Customers seemed pleased with their results, and claimed the company's products are a good value.
5. Fit Tea – Tea-based diets and cleanses were all the rage during 2015, and Fit Tea was among the most popular. With a 2.5-star rating based on 56 reviews, some seemed pleased, while others complained of long shipping times, failure to experience results, and poor (or even nonexistent) customer service.
6. NoNo Pro – Its second year in the top 10, this epilator earned 89 customer reviews and an 1.5-star rating. Overall, most consumers seemed upset about the device's performance, its poor quality, and difficult customer service staff.
7. Hydro Mousse Liquid Lawn – Another product to make the top 10 list two years in a row, Liquid Lawn earned a similar 1.4-star rating, with 240 customer reviews. As with many ASOTV products, most complaints claimed it didn't work as advertised, was poor quality, and came with low-level customer support.
8. Yes! by Finishing Touch – Even though this is its second top 10 appearance, about half of the product's customers were satisfied, while the other half had bad experiences with quality and customer service.
9. Tommie Copper – The final product to make it to the top 10 two years running, Tommie Copper had a "big" year. Not only did they get more than 215 reader reviews here on HighYa (with an average 3-star rating), they were also forced to pay $1.35M to the FTC for deceptive advertising practices.
10. PerfectBiotics – A newer product, PerfectiBiotics is one of the more popular supplements riding the wave of probiotic popularity, earning a 3.2-star rating with 37 reviews. Many customers claimed to have experienced benefits, while others claim that it didn't work and was priced too high.
Now that we've covered reviews, let's take a look at HighYa's most popular articles and guides.
---
HighYa's Top 10 Articles & Guides
---
Like the reviews above, several of our articles and guides remained favorites from 2014, while others were new to the list (after all, we wrote a lot!):
1. Stop Paying Too Much for Cable! Find Freedom by Cutting the Cord – Whether in product reviews or articles, we talked a lot about cutting the cord during 2015. And it's no surprise, since the average cable bill is $100 per month! This is definitely the wave of the future, so we'll be sure to keep close tabs on the industry all throughout 2016.
2. Six Ways to Naturally Improve Your Focus, Energy, Productivity, and Decrease Stress – Although (perhaps because) we're more connected than ever, and because most of us are working longer and longer hours, it's all too easy to become overstressed and underproductive. This article provides a lot of actionable tips you can immediately put to use, which is something we can all benefit from!
3. The Truth About Memory Supplements: What to Look for & How to Buy One – More than any other type of product we review, the memory supplements niche exploded during 2015, and we can foresee the momentum continuing next year. After all, who doesn't want to use more of their brain, improve their memory, maintain brain health as they age, and more? But is this what you'll really experience with these supplements?
4. Five Tips For Achieving the Greenest Grass on the Block this Spring – Despite what most people think, achieving the best lawn during the summer takes year-round care, which is surely why this article continues to be a favorite among HighYa readers.
5. Beware: Not Following These 6 Tips Could Cost You Money on Your Next "As Seen on TV" Purchase – "But wait, there's more!" It seems like, no matter which ASOTV product we're talking about, they often promise more than they deliver. But their commercials and sales pitches are a perfected science, so consumers continue handing over their money. But the good news is that this article can quickly and easily help you avoid becoming a victim, so it remains one of our most popular.
6. A Comprehensive Guide to Buying Anti-Aging Products & Avoiding Scams – 2015 was a banner year for online-only anti-aging creams and serums, which often come with exceptionally high prices, sneaky autoship programs, and ineffective formulations. And HighYa readers knew where to turn for the inside scoop, making this a very popular article.
7. Everything You Wanted to Know About Probiotics, but Didn't Know to Ask – By promising to "balance your gut," probiotic supplements claim to help with everything from immune system function to improved energy. But because so many other supplements fall short, thousands of HighYa readers wanted to know if it was the same with probiotics, giving this one a lot of traffic.
8. Secrets that the "As Seen On TV" Industry Doesn't Want You to Know About – While our other popular ASOTV article covered how to buy these types of products, this one gave an inside look at this billion dollar industry and uncovered many of their selling tactics. Because of this "back stage" access to an otherwise closed-door industry, it continues to rank well on HighYa.
9. The Science of Compression Wear: Is it Hype or Hope? – 2015 seemed to be a year filled with big ups and downs within the compression wear industry, especially Tommie Copper. Sure, they sold a lot of their products with huge profit margins, but they also had to fork over $1.35M to the FTC for deceptive trade practices. And because of the company's hyped-up claims, a lot of consumers wanted to know if compression wear was the real deal, or just a dud.
10. Your Complete Guide on How to Buy a Nutritional Supplement – Since they're almost completely unregulated by the FDA, supplement manufacturers are famous for making gargantuan claims that rarely deliver. As a result, customers throw the "scam" word around a lot, and they come here to uncover the truth. That's why this article rounds out the top 10.
---
Using the Past To Fuel the Future
---
Alright, all these numbers and good-looking pictures are great! But what can we take away from them? In other words, what did we learn that can help you become a more informed consumer?
Fake Customer Reviews
As was the case during 2014, fake online reviews continued to be a sticking spot in 2015. After all, companies know that most consumers use online reviews when making buying decisions, so they'll go to great lengths to trick you out of your hard-earned money. In fact, 20% of the customer reviews submitted to us are found to be fake and never see the light of day!
​
Given this, we could reasonably expect the plague of fake reviews to continue. The good news is that, along with consumer advocacy organizations like HighYa, we're beginning to see big companies taking a stand against fake reviews, with Amazon leading the way.
(Pro tip: How can you insulate yourself against fake reviews? Start by reading 7 Ways To Spot Fake Reviews & Shop Smarter.)
How We Access Information Is Changing
This may have been the first year that HighYa readers visited more on their smartphones than on their PCs, but it almost certainly won't be the last. In fact, we can foresee mobile access only gaining in popularity, until it far surpasses other types.
And with this shift, we're sure scammers will follow suit. In fact, we think they'll take advantage of the smaller, clumsier screens on mobile devices to steal your money, since it's easier to fill out a form incorrectly, click on the wrong button, etc. In short, they'll find even more ways to hide their true intentions and trick consumers.
Same Scams, Different Year
Speaking of scams, it's often the case that the oldies are the goodies. What we mean is that the tried-and-true scams are often the most effective, so you can expect to see them next year.
This includes free trial and autoship scams, which we covered in great detail this year, and will continue to do so next year. Really, it seems like everyone's doing it, so there's no signs of it slowing down.
​
Closely related is purposely poor customer service, which companies often implement to make cancelling trials, ending recurring shipments, or processing refunds next to impossible. Our jaws have dropped reading about some consumers' experiences with customer service, but it's effective, so we're sure to see more of it.
Actions Have Consequences
Based on our data, people are more likely to leave a product review if they're extremely dissatisfied with their experience. They're also more inclined to leave a review if they've had a positive experience, although much less so than a negative one.
What's this mean? Simply, bad news travels faster than good news. And during 2015, it was positive to see consumers' reviews traveling to all the right places, which led to some really big companies paying the piper for their business practices, including Telebrands and Tommie Copper.
Product & Consumer Trends for 2016
Each year, there are generally two or three "hot" products that become especially trendy, and 2015 was definitely one of those years for brain boosting and probiotic supplements. Since more and more people continue to focus on increasing their brainpower and digestive health, we think this trend will only grow.
But remember that not all supplements are created equal, so be sure to research anything you're thinking about purchasing, and always speak with your physician beforehand.
In addition to their health, people have always been interested in saving money. And during 2015, an increasing number of people realized that cancelling their cable subscription is one of the easiest and most effective way of doing this (do you really need 500 channels?). And with the increasing number of online streaming services coming to market, we think cable companies will continue shaking in their boots during 2016.
The Close Relationship Between Scams & Psychology
Perhaps our biggest revelation for 2015? That understanding your psychology—such as learning to keep your confirmation bias in check—is crucial if you want to avoid becoming a scam victim.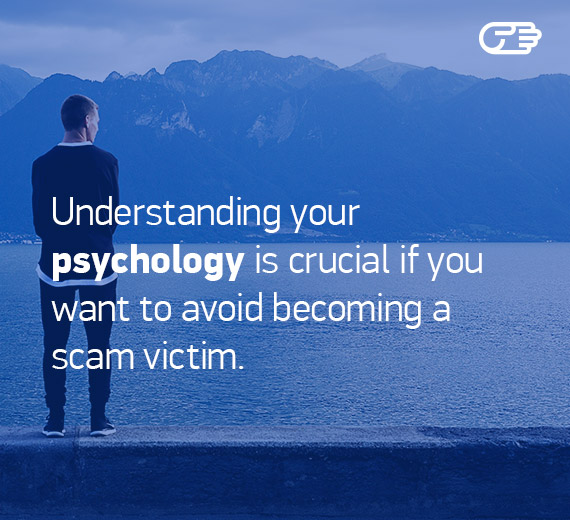 This realization means that in order to further alleviate scams, the HighYa team plans to increase our focus on crafting content that helps you dig deeper and attack the problem at its source. Remember, all change begins from within! ☺
2016 & Beyond: The Sharing Economy
Last (but certainly not least), helping everyone shop smarter and stay scam-free during 2016 involves getting the right information to the right people, at the right time. In other words, consumers all around the globe who are looking to avoid less-than-stellar companies. This is where you come in!
You can help as many people as possible stay informed about scams, and keep more money in their pockets, by sharing HighYa's extensive library of product reviews, articles, and guides. Friends, family, social media networks, colleagues; whoever they are, they can benefit from this information. So be sure to share, and share freely!
---
Merry Christmas and Happy Holidays from all of us here at HighYa. Here's to a scam-free 2016!