Brain Chase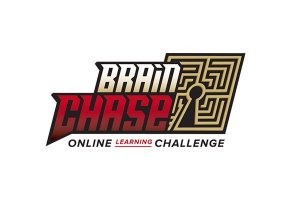 Summary
Brain Chase is a virtual learning platform for school-aged kids that offers a real cash prize for the winner of every camp. The program can help many kids retain their knowledge over the summer months, but only those who are self-motivated will benefit from it.
Pros
Cash prizes available to the winner
Lots of opportunities for customization for a student's learning interests
Gives you access to numerous partner academic programs
Cons
Kids need to be self-motivated to get the full benefit
Might be too expensive for content quality
Brain Chase Review: A Detailed Look
Brain Chase is a virtual summer camp and academic program for kids K–12. The course got its start as a way for the founders' children to not lose their academic prowess over the summer but has since evolved into a global program and competition.
This summer course focuses on self-directed learning while guiding kids along a pre-scripted adventure with daily updates. Enrollment starts at $99 per participant and offers opportunities for winning cash prizes.
In this review, we analyze Brain Chase's features to help you decide if it is a good option for your family.
Features
Brain Chase began as a summer learning program in 2014, but has since expanded from summer camps to include school curriculum supplementations, family game nights, after-school programs and more.
The company's primary goal is to gamify educational opportunities to get kids excited about learning in informal contexts. Some purchases will also include physical accessories like decoder rings to further enhance the fun.
While your experience will vary based on the program you choose, you can plan on the following:
Live interactions with teachers and "camp counselors" with weekly, personalized feedback
Built-in animations and interactive rooms with clues
6–8 weeks of access to premier programs like Code Combat, Rosetta Stone, Typing Club, etc.
Weekly "bonus challenges" in different disciplines
Opportunities to compete against others for real cash prizes
Receive "adventure tools" that are mailed out over the program to enhance the puzzle challenges
Receive Brain Chase badges and elective patches on program completion
Parent Dashboards to monitor progress over time
All Brain Chase program purchases are eligible for a full refund within the first week of purchase. You can also pause, cancel, or adjust your membership at any time.
Will Brain Chase Help with Summer Learning?
Brain Chase is advertised to parents as a way to keep their kids academically engaged over the summer. Does the program succeed in this goal?
First, the facts. A 1996 meta-analysis on the relationship between summer vacation and test achievement found that students who weren't given access to academic materials in the summer tended to experience learning losses and memory decay. These losses tend to be highest for low-income families, and some research estimates they could be as high as 25–30% of everything learned over the school year.
Brain Chase promises to keep kids interacting with age-appropriate school work for a large portion of the summer to minimize these losses. The company website references a 2011 RAND study that found summer learning programs to be effective for staving them off.
What's important to keep in mind is that programs like Brain Chase require kids to be self-motivated. Some will do well with the online puzzle format, while only learn well when a teacher is physically in front of them to keep them on track.
For this reason, you need to take the program's promises for academic achievement in the context of the unique learning style of your child.
Program 1: Treasure Hunt
Price: $99–$219.
Timeframe: Six-week camp, start dates vary over the year.
While the themes and puzzles will vary for each treasure hunt, each includes a combination of online education tools and custom animation to encourage learning with the ultimate goal of figuring out where in the world a real buried treasure is located.
Each Monday of the hunt, a new video will be released to the student dashboard. This video documents the next chapter in the treasure quest and includes clues for the treasure's location.
After watching the video, students will complete their designated academic challenges. Once finished, students will unlock an additional video that may include extra clues.
Participants will be allowed to make one guess on a world map for the location of the treasure every 24 hours.
The first person to choose a location within two miles of its real placement is the big winner and, in years past, has received plane tickets for them and their family to dig up the treasure in person.
When signing up for camp, you'll need to choose between one of three membership tiers. Each will give you the same odds of finding the gold, but they change the electives available to you.
| | Scout | Explorer | Adventurer |
| --- | --- | --- | --- |
| Cost | $99 | $159 | $219 |
| Description | A light program option that's best for anyone with a non-US address | A wider variety of subjects for camp participants to explore | Complete package with total access to premium learning programs |
| Elective Options | Math, reading, typing, yoga | All Scout electives, plus music, gardening, service, art, photography, chores, engineering, fitness, cooking | All Explorer electives, plus coding, languages, writing, book club, entrepreneurship, bake-off |
| Bonus Extras | N/A | Decoder medallion, sundial, mystery tool | All Scout electives, plus Brain chase badge, program T-shirt, world map |
You can add on extra electives to the Scout and Explorer programs for an additional fee. Most cost between $20–$40.
Each Brain Chase treasure hunt prize is open to kids who are legal U.S. residents (except for Maryland) and between ages six and sixteen at the start of the contest. You can still participate if these restrictions apply to you, but you are ineligible for the prize.
Program 2: Camp in a Box
Price: $999 base cost.
Timeframe: Each is designed to act as a one-week intensive camp or a one-month supplemental program.
Design and host your own virtual camp experience by setting up an escape room for multiple kids at once. In most cases, there will be a $100 prize for the winner.
Brain Chase offers a variety of escape rooms with virtual storylines that range from escaping Mount Everest to learning about Greek mythology, the works of Jane Austin, the Smithsonian Museum, and more.
This camp director kit will include everything necessary to plan and execute a virtual camp experience. You'll gain access to dozens of escape rooms, training webinars, discussion guides, room solutions, and more.
Brain Chase Electives
All kids that sign up for Brain Chase can participate in a variety of electives. What's available to you depends on your membership tier. They are designed to accommodate a variety of skill levels and can be completed by kids, adults, or the whole family.
You can choose three electives each week of the Treasure Hunt, and the available options may vary by week. It's always possible to purchase more Electives a la carte.
Regardless of your Electives, you'll receive the same clues and go on the same treasure hunt to give everyone the same shot at winning.
In many cases, Brain Chase partners with other programs for these electives, meaning that your membership gives you short term access to brands like Khan Academy, Rosetta Stone, YogaMeDo, and more.
Analysis of Customer Reviews
The Brain Chase Facebook page has over 80 reviews, which average 4.3 stars out of five. Here are the key takeaways:
Compliments:
Engaging program for kids at a variety of ages
Quick customer service responses
Quick material delivery times
Great family time activity
Complaints:
Slow response times due to Covid19
Too much "academic" focus to be fun for kids
Kids have to enter points manually to Brain Chase (opportunities for cheating)
Activities too basic for the cost
No contact phone number
The Bottom Line
Brain Chase's interactive learning platform succeeds in gamifying learning to keep kids remembering what they learned in school without making them feel like they are physically in the classroom.
There are lots of ways to customize your kid's experience, and the promise of a monetary prize will likely motivate many to try their hardest.
This makes Brain Chase an excellent option for parents who want to mentally stimulate their kids in the summer months, especially when other opportunities outside the home are limited.
Some kids will respond better to Brain Chase's format than others. For best results, a child should be relatively self-motivated and genuinely interested in their elective options. You can try out the course for a week and see if it's engaging enough for your child.
Customer Reviews
Posted on Jan 8, 2018
It's legit!
My family has participated in Brain Chase a total of four times, and my daughter actually won the grand prize last summer! Even without the prize, Brain Chase is a fun and engaging learning experience, but there is a REAL prize at the end of the contest for the person who is first to solve the mystery. I can't say enough positive things about Brain Chase. Even though we are ineligible to win again, we will continue to play because we enjoy the game so much!
Bottom Line: Yes, I would recommend this to a friend
Our Promise to You
In order to safeguard you and ensure helpfulness and relevance, our compliance team manually assess every customer review before it goes live.
We have a zero-tolerance policy for fake reviews, and companies cannot control or alter any reviews at any time.