Brooklinen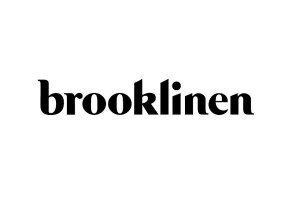 Summary
Brooklinen is a direct-to-consumer company that specializes in luxury sheets and bedding products. You'll get lower prices than with many competitors, but customer reviews are mixed.
Pros
Less expensive than other direct-to-consumer bedding brands
Utilizes extra-long-staple cotton
Generous 365-day return policy
Cons
Customer complaints related to quality
Some customers reported that it may fray or pill quickly
Brooklinen Review: A Detailed Look
Brooklinen is a bedding company that promises to provide you with simple, high-quality home essentials at an affordable price. The company cuts out the middleman to keeps costs low so that you can enjoy premium products at any budget.
Though the company has a storefront in Brooklyn, NY, most sales take place online.
In this article, we take a look at many important factors to help you decide if this brand is right for you.
Product Line Overview
Brooklinen sells a range of bed, bath, and loungewear products:
Classic Sheets ($83 to $170)
Most well known for their sheets, Brooklinen offers long-staple cotton percale sheets at a 270 thread count for a soft yet cooling texture that is especially beneficial for people who get hot while they sleep.
Luxe Sheets ($88 to $197)
This collection boasts a 480-thread count and 100% long-staple cotton that gets softer with each wash. The sheets are designed to stay warmer than the classic sheets while maintaining breathability.
Comforters ($179 to $269)
A range of comforters that are filled either with Canadian goose down or down alternatives. Brooklinen claims that this goose down lacks the prickly spine of most feathers and is more effective for trapping air for extra warmth.
The down alternative comforters include high-grade microfibers that imitate the warmth and weight of natural down without relying on any animal products.
Pillows ($53 to $89)
Pillows come in two options: natural down or synthetic-filled pillows. They include the same Canadian goose down as the comforters and are available in plush, mid-plush, and firm down varieties.
Blankets ($224 to $251)
A range of lightweight quilts and shams for extra comfort when it's too warm for a traditional comforter. Made from 100% long-staple cotton.
Brooklinen Materials
Brooklinen uses 100% natural cotton for its sheets without any artificial wrinkle-free chemicals.
This means that the products may wrinkle the first few times you use them, but that they will wrinkle less after every use.
You can minimize this concern by taking sheets out of the dryer early and laying them flat to dry.
This cotton's specifics are also important. Brooklinen products all contain extra-long-staple cotton that is a term used for cotton fibers around 1-3/8", which is about a third longer than other cotton fibers.
This leads to a more luxurious thread that results in a softer, more durable final product. You'll also deal with less fraying and pilling over its lifespan.
Paying more for extra-long staple fiber sheets is a personal choice. These sheets are typically associated with luxury, but brands aren't always transparent about the proportion of fibers that qualify.
In the case of Brooklinen, all cotton products are 100% extra-long staple.
Analysis of Customer Reviews
On our website, more than 70 Brooklinen customers submitted their reviews, which average 2.1-stars. Below, we've summarized the most common comments:
Compliments:
High-quality products
Products arrive as described
Reasonable pricing compared to the competition
Complaints:
Delivery issues
Slow customer service responses
Sheets not soft
Sheets wore out within a year
Tended to fray after a few washes
Sheets sometimes were noisy, crunchy
Return Policy
All purchases made on the company website qualify for returns within a full year, including pillows. Any washed or used returns will be sent to a donation center, and you will still receive a full refund.
Items listed for Final Sale won't qualify for refunds.
Product exchanges aren't offered. This means it's best to return a product you are unhappy with and then reorder a better fit.
Popular Alternatives to Brooklinen
| | Brooklinen | Sheex | Boll & Branch |
| --- | --- | --- | --- |
| Primary Materials | Extra-long-staple cotton, Canadian goose down, synthetic down | Microfiber polyester, spandex, bamboo, hypoallergenic polyester | Long-staple organic cotton, down feathers |
| Sheet Cost | $83–$197 | $139–$250 | $160–$230 |
| Comforter Cost | $179–$269 | $209 | $225–$300 |
| Pillow Cost | $53–$89 | $84–$89 | $80–$150 |
| Return Policy | 365-day return guarantee | 60-day | 30-day |
What all three of these companies have in common is that they operate on a direct to consumer model. In other words, you'll save money by not going through a traditional retailer to purchase them.
Each brand also offers its products at roughly similar price points, though Boll & Branch falls on the higher end.
Like Brooklinen, the company primarily offers long-staple cotton sheets and down feathers.
One big difference is that all Boll & Branch products are organic, which might be a selling point for those with allergies or who want to be environmentally conscious.
Finally, Brooklinen offers the most generous return policy of these three. You can return any purchase to the company within a year, regardless of its condition.
That's a great way to thoroughly test your purchase before determining whether it's the right choice for you.
The Bottom Line
Brooklinen promises you exceptional sheets and bedding products at an attractive price. The company's pricing and satisfaction guarantee certainly beat its competition.
However, a number of customer reviews indicate that many people aren't happy with their purchase.
That's partly due to product quality concerns, but also because many shoppers struggled with customer service.
Overall, bedding is something you'll interact with for hours each day, so it's worth taking time to purchase the right sets for your needs and Brooklinen's generous return policy makes it possible by giving you ample opportunity to test out these sheets.
Customer Reviews
Posted on Nov 3, 2020
Best sheets
We have a few pairs of Brooklinen sheets and love them. I got a small hole in one and they sent me a brand new pair. I was just looking for a little patch kit and they sent a set! Love the sheets. Love the company.
Length of Use: 2+ years
Bottom Line: Yes, I would recommend this to a friend
Pros and Cons
Fresh feel
High quality
Ease of company to work with
High price point
Posted on Aug 8, 2020
Good value, good product, not so good customer service
Love their sheet towels. The percale sheets are also an advertised lite cool and cozy soft. My only complaint with Brooklinen is the lack of response from customer service. Hats off to management but they need to work on customer experience.
Length of Use: Less than 3 months
Bottom Line: No, I would not recommend this to a friend
Pros and Cons
Quality
Comfort
Value
Customer service
Posted on Jul 4, 2020
Don't buy from Brooklinen
I ordered a towel "move-in bundle" from Brooklinen. Only half of the items arrived. The shipping label showed only 1/2 of what I actually ordered and was charged for. When I tried to call them you get a recording that says you have to email them. I tried an online chat and after 1 hour was told they would contact me later that day. I never heard from them so the next day I had to go through the same process for another hour with a second agent. They asked both times for photos and other documentation which I provided twice. It takes forever for the person on the other end of the chat to respond. I suspect they are in China or India. Save yourself the trouble and order from a company with good customer service. If you check other reviews there are many other unsatisfied customers like me.
Length of Use: Less than 3 months
Bottom Line: No, I would not recommend this to a friend
Pros and Cons
The website seemed good
The product was described well
They didn't send me what I ordered
There is basically no customer service, you have to chat online with someone who is probably in a foreign country
Process for complaints takes very long and in the end no real resolution
This is one of the worst companies I've ever dealt with and there is absolutely no one you can actually talk to
Posted on Jun 22, 2020
Don't buy
I bought my sheets just over a year ago, the Luxe Core set. Came with 1 fitted sheet, 1 flat sheet, and 2 pillowcases.
First of all, I felt the feel of these sheets were sub-standard. They felt hard, not soft. I wash and rotate between sets once a week. After just over a year my fitted sheet has worn thin in the middle and now has a start of a hole...now this is typical of older sheets but these only lasted 14 months?! I have sheets that cost a fraction of these but feel softer and last 4-5 years. I'll never buy from Brooklinen again. Not worth the money.
Length of Use: 1–2 years
Bottom Line: No, I would not recommend this to a friend
Pros and Cons
No "pros" were specified in this review
Feel
Durability
Posted on Mar 19, 2020
Scratchy, rough sheets and pillowcases
I ordered the percale sheet and perhaps I should have ordered the sateen. The percale sheets are so scratchy; the top sheet makes a noise like you are wrapping a plastic tarp over your body. Pillowcases are so rough on my face it actually hurts. And I do not have sensitive skin.
Next time I wanna drop a ton of money on sheets, I'll order from Hilton Hotels directly.
Bottom Line: No, I would not recommend this to a friend
Posted on Mar 11, 2020
I hate my Brooklinen sheets
The sheets are coarse and itchy and nothing like described. No luxury, no ultra-soft feel. Their website reviews are only good reviews selected by the company, which is very dishonest.
Additionally, their main phone number puts you on hold for 3 minutes, then say, sorry we missed your call, leave a message. Their brick and mortar phone also says leave a message.
I would prefer NO STARS!
Bottom Line: No, I would not recommend this to a friend
Posted on Feb 19, 2020
Sheet and coming soon luxe duvet cover
I fell in love with their sheets a couple of years ago. They are incredibly soft and at a reasonable price. I recently purchased a duvet cover that I'll be reordering this week and I can't wait.
Bottom Line: Yes, I would recommend this to a friend
Posted on Jan 24, 2020
Not worth the money
I purchase 2 sets of sheets and a duvet. I read the reviews, so many good ones. But what I found out was these sheets did the same thing as my $60 sheets. I washed my sheets with liquid detergent, no softener, on delicate cycle. The dry process is no dryer sheets on delicate cycle. I don't let them stay in the dryer, I take them out and fold them. Sorry to say these sheets pill. I hate that, you don't see the big balls, they are tiny. I will try another brand, hopefully, they are what they advertised.
Bottom Line: No, I would not recommend this to a friend
Posted on Nov 15, 2019
Terrible customer service
I have no idea what their sheets are like because after two weeks I still have not received them. It is impossible to contact anyone at Brooklinen. Terrible terrible customer service.
Bottom Line: No, I would not recommend this to a friend
Posted on Oct 2, 2019
Manufacture defect - fraying
I spent more money on Brooklinen sheets than I have ever spent on sheets so I expected quality. After 4 washes, the top sheet started fraying on the hem. They sent me a replacement set for free and after a few washes, these sheets also started fraying - same location. My friend bought a set a few years ago and has never had this problem - hers look new. It's unfortunate that the quality has declined - I won't be buying from them again.
Bottom Line: No, I would not recommend this to a friend
Posted on Sep 6, 2019
Sheets ok, delivery and communication terrible
These guys who run this company sure didn't learn much at NYU Business School. Second time you would think I learned, but not so. Three emails, no tracking, no sheets. Wait three more days and cancel the credit card. They will go under just watch. No customer service at all. They do not care. Buy elsewhere.
Bottom Line: No, I would not recommend this to a friend
Our Promise to You
In order to safeguard you and ensure helpfulness and relevance, our compliance team manually assess every customer review before it goes live.
We have a zero-tolerance policy for fake reviews, and companies cannot control or alter any reviews at any time.