Buddy Nutrition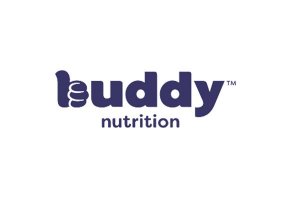 Buddy Nutrition is a subscription wellness shot service that promises to replace your daily vitamins with a personalized smoothie based on your nutritional needs.
What Is Buddy Nutrition?
Buddy Nutrition is a brand of plant-based superfood smoothies that promise to provide you with the customized nutrition you need to boost your health. The smoothies are marketed as an alternative to daily vitamins, and they come in a variety of flavors.
After you take a short quiz on the company website, the brand determines what vitamins, minerals, and antioxidants you need and incorporates them into your personalized blend, which is then available on a subscription basis.
But do wellness shots make sense, and should you consider buying them from Buddy Nutrition? This review should help you decide.
How Does Buddy Nutrition Work?
When you first sign up for Buddy Nutrition, you are directed to take a three-minute quiz on the company website.
After you provide your name, email, age, weight, height, gender, and answer other personalized questions based on your responses, you will choose which ingredient base you are most interested in between the company's four options.
From there, you can choose whether you want each shot to contain caffeine and select what your health goals are for the next month. These include topics like weight loss, better focus, improved digestion, and healthier hair, skin, and nails.
You'll next answer health and lifestyle questions about your standard diet, whether you deal with regular headaches, what your stress levels are like, how frequently you exercise, whether you smoke, and how much time you spend on a screen or potentially surrounded by germy people.
At the finish, the company will share its pick of a personalized "Buddy Shot" that contains its recommended ingredients for you.
What Ingredients Are in Buddy Nutrition?
At the time of writing, Buddy Nutrition offered four base flavors that each contained the following ingredients.
Lemon + Blueberry + Beet: (blueberry, beet, lemon, apple, banana, brown rice protein, pea protein, ground flaxseed)
Carrot + Ginger: (carrot, ginger, turmeric, apple, lemon, brown rice protein, pea protein, black pepper)
Berry-Berry + Banana: (strawberry, blueberry, banana)
Tropical Mango + Pineapple: (mango, pineapple, banana)
Within each of these base blends, Buddy Nutrition offers a variety of "boosts" (vitamins and nutrients) to optimize the health benefits.
The ones they suggest for you depends on your quiz answers, but the complete list of options at the time of writing included the following.
We've included the primary health benefits of each ingredient as reported by the company website and verified by WebMD, Drugs.com, and the Mayo Clinic.
Vitamin B12: Essential for numerous functions, difficult to obtain from a purely plant-based diet
Vitamin B6: Boosts functioning of the brain and nervous system
Vitamin D3: Promotes stronger bones
Adaptogens: Balances hormones, fights fatigue, lowers stress
Nootropic blend: Improves cognitive functioning, especially focus and memory
Coq10: Converts food into energy for the brain, deficiency can lead to migraines
Vitamin K2: Essential for brain and body health
Vitamin C: Promotes collagen production and supports immune functioning
Vegan Omega 3: Typically found in fish, boosts brain functioning
Vitamin E: Promotes skin health through protection from free radicals and sun damage
Iron: Brings oxygen to your muscles, promotes energy
Folic acid: Beneficial for pregnant women and may stave off Alzheimer's.
Biotin: Promotes healthier nails and hair
L-Theanine: Produces a sense of calm relaxation
Caffeine: Boosts energy levels
Vitamin A: Essential for numerous functions, promotes eye health
Niacin: Improves health of skin, digestive and nervous system
Magnesium: Helps the body utilize protein and promotes bone health
Pantothenic acid: Metabolizes fats, carbs, and protein to boost the metabolism
Multivitamin: Numerous vitamins in one to improve overall functioning
Avena sativa: Provides fiber and vitamin B for mind and body benefits
Bacopa: Used in Ayurvedic medicine to enhance cognitive functioning
Vitamin B2: Helps break down food into energy and prevents migraines
Vitamin B1: Converts food into energy
Collagen: Essential for skin health
When I took the quiz, my customized Buddy Shot contained carrot, ginger, and turmeric as its base flavors with boosts of vitamin D3 (10 mcg), a multivitamin (100 mcg), vitamin K2 (100 mcg), vitamin C (90 mcg), caffeine (120 mcg), vegan omega-3 (340 mcg), and a nootropic blend that contained caffeine, L-theanine, bacopa, and avena sativa (500 mcg).
The chart below shows how these nutrient levels compared to the recommended daily dosage for someone at my age, height, and weight, as reported by Healthline and Medical News Today:
| | | |
| --- | --- | --- |
| Ingredient | Amount Per Shot (in micrograms) | Daily Recommended Intake |
| Vitamin D3 | 10 mcg | 10-20 mcg |
| Multivitamin | 100 mcg | Not specified |
| Vitamin K2 | 100 mcg | 90 mcg |
| Vitamin C | 90 mcg | 75 mcg |
| Caffeine | 120 mcg | Up to 400 mcg |
| Omega-3 | 340 mcg | 250-500 mcg |
| Nootropic blend | 500 mcg | Not specified |
As this chart shows, each wellness shot meets or exceeds my daily recommended intake for the active ingredient it contains.
Something worth mentioning about this ingredients list is the lack of added sugars, whether real or artificial. That's a positive for your health says Gabrielle Mancella, a registered dietician at Orlando Health.
"As a consumer and a registered dietitian, I recommend avoiding artificial sweeteners, even if the product aside from the sweetening agent is wholesome." Mancella told HighYa. "While wellness shots, juices, or other products intended to have positive health benefits can be a wonderful way to replace the need for oral supplementation, it is important to ensure that we are not solving one problem by creating another."
What Does Buddy Nutrition Cost?
Once you find your personalized wellness smoothie, it's time to complete your purchase.
At the time of writing, Buddy Nutrition sold their wellness shots on a subscription basis. You'll pay $45/month for your first thirty shots, and then $90 per month ($3 per shot) after.
The company website tells us that Buddy Shots arrive ready to drink in 1.8-ounce pouches. It recommends storing them in the fridge for a crisper taste, though it's not necessary for preservation.
Buddy Nutrition states that most new customers will receive their first order within 2-3 weeks of ordering.
According to the company's terms and conditions, all orders ship free and it's possible to cancel your subscription, skip shipments, or modify your flavor variety at any time through your account settings.
All orders are also covered by a 30-day money back guarantee. This means you can request a full refund of the purchase price for any reason within that timeframe by contacting the company directly at help@buddynutrition.com for a return shipping label to send the unwanted product back.
What Are Wellness Shots? Do They Make Sense?
Let's begin by discussing what a wellness shot is and what it isn't.
In Mancella's words, "wellness shots are a denser, tinier version of a 'juice'… As with juices, they can contain a large amount of micronutrients that support our ample body processes."
We learned that the primary appeal of wellness shots is that they give you a concentrated dose of nutrition without the inconvenience of consuming large amounts of produce.
"In theory, one would likely have to consume an outrageous amount of produce to receive the same nutrients from a wellness shot, which may not be feasible," Mancella said.
Buddy Nutrition sells its wellness shots as an alternative to taking daily vitamins, but do they deliver similar results?
The first question to answer is whether dietary supplements are necessary for good health.
We've written a comprehensive article on the topic, and concluded that most healthy individuals who eat a balanced diet of nutritionally dense foods don't necessarily need extra supplementation from daily vitamins.
That's one reason why wellness shots might have an advantage, as they offer you a concentrated source of nutrients that are sourced from food.
"As a standard, wellness shots are derived from whole-foods… [they] typically come from fruits, vegetables, and other plant-based ingredients," Mancella said.
That's a big difference from traditional morning vitamins. Mancella goes on:
"Not only is the synthetic origin [of traditional vitamins and supplements] a huge concern, but this also means that their metabolism, absorption, and effects on the interconnecting body processes are virtually unknown until trialed... Furthermore, there is little research done on the long-term effects, and it is relatively unknown as to how effective the majority of the supplements on the market today might be. This emphasizes a need for more whole-food based interventions of nourishment."
Bottom Line – Should You Try Buddy Nutrition?
From my personal testing of the company's online quiz and ingredient recommendations, I learned that the wellness shot it recommended for me offered the daily recommended dose of the nutrients that it identified I needed.
One of the biggest questions you need to ask yourself when deciding about Buddy Nutrition is whether your diet is nutritionally deficient to begin with.
If you regularly meet your daily recommended intake for the ingredients offered in Buddy Nutrition shots, then taking the smoothies might be nutritionally redundant and a potential waste of money.
If, however, you are looking for a convenient way to ensure you meet your levels, there's reason to believe that plant-based wellness shots like this might be more effective than traditional daily pills.
Mancella agrees with this conclusion.
"Wellness shots are a fantastic way to supplement the diet with things that are difficult to prepare in the amount and ideal form for consumption," she said. "These shots can complement any diet and can be incorporated into any lifestyle as they are easy to transport."
Our final advice? If you go the wellness shot route, make sure you seek out brands like Buddy Nutrition that don't incorporate added sugars into the blend. This ensures you take in the nutrition your body needs without messing with unnecessary and potentially harmful additives.