Build Card Reviews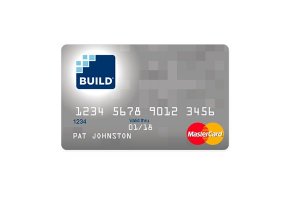 The Build Card is a credit card from First Republic Bank designed for consumers who have bad credit or are trying to rebuild their credit. High fees and automatic APR make this card expensive to own.
About Build Card
The Build Card is a credit card designed for consumers with bad credit.
Having bad credit can put you in a tough spot because, like most consumers, you probably want a credit card to make purchases and use as a fallback just in case you have a financial emergency.
The Build could be your answer to that need, but you'll have to remember that the card's terms and rates are specifically designed to help you rebuild your credit, which can be a good and a bad thing.
Exactly why there's a good and bad to this card is something that you'll discover as you read through what we've written.
This review is going to work through the card's benefits, rates/fees and the reviews it gets from other expert sites like HighYa.
AT the end of the article, we'll do a quick list of the card's pros and cons, then conclude it with our thoughts on who might be a good fit for this credit card.
The Build Card's Short-Term Benefits
Whenever you sign up for a credit card, you usually get a list of benefits you receive in the first year of owning the card and beyond the first-year. We usually split these benefits up into short-term and long-term benefits.
A good example of short-term benefits are cards that give you a big chunk of points or frequent flyer miles if you can spend a few thousand dollars within the first 90 days of owning the card.
Unfortunately, credit cards for consumers with bad credit tend to have limited benefits. The banks and financial institutions who issue the cards think that you're more of a risk to make late payments or go into default (late more than 120 days).
So, they don't want to offer you any perks up front or, in many cases, over the long-term.
The Build Card's main short-term benefit is that it doesn't require a security deposit to open the card: it's an unsecured card.
Cards that require a security deposit are known as "secured cards" because your security deposit is collateral. If you don't pay your balance or are late, they use your security deposit to cover your late payments.
The advantage to the Build Card, of course, is that you can open up your account without having to front any cash.
Aside from this perk, the card doesn't have any other short-term benefits.
The Build Card's Long-Term Benefits
The Build Card has a few long-term benefits that can help you if you go over your credit limit or you have fraudulent charges on your account.
No Over-Limit Charge
If you happen to go over your credit limit, you won't be charged a fee. However, the card's fine print says that you will be responsible for any charges that put you over your limit.
Zero Fraud Liability
In the event that someone makes fraudulent charges to your account, you won't be liable for those purchases. Basically, you won't be expected to pay for the purchases that were made by whoever took your card/card number.
However, there are two things that you have to do to avoid paying for the fraudulent charges. These two conditions are part of Mastercard's general terms and conditions:
You have to take care of your card and be vigilant "in protecting your card from loss or theft."
You tell your financial institution as soon as possible.
If you can do these two things, Mastercard says, then you should be good to go.
Rates and Fees for the Build Card
Remember how we said that the Build Card is an unsecured credit card, meaning you don't have to make a security deposit.
However, that offer is a little too good to be true.
Yes, you won't pay a security deposit. However, you're going to have to pay some other up-front fees that you won't get back:
Account set-up fee: $53
Membership fee: $72 up front first year, $6/month second year
According to the Build Card's terms and conditions, your initial credit limit will be $500 and the set-up and membership fees will be deducted from that when your card is opened. This means that your credit limit will actually be $375 until you pay off those fees.
You'll only see these types of fees with unsecured cards designed for consumers with bad credit.
Now, it's true that some of the best credit cards on the market have annual fees. The Chase Sapphire Preferred, for example, has an annual fee of $95.
However, the Chase Sapphire Preferred gives you the ability to earn rewards points with nearly every purchase you make. The Build Card doesn't have any of those perks, which makes the annual fee sting a little bit because you aren't getting anything in return.
By contrast, the Discover it Secured card charges no annual fee and you get 1% cash back on all the purchases you make.
The Build Card's APR
You'll be charged 29.9% on all purchases you make with this card.
We were pretty confused when we first read this in the card's fine print. Normally, a credit card company will only charge you APR if you don't pay your balance in full. However, that's not the case with this card.
Republic Bank, the financial institution who issues the Build Card, calculates your interest with something called the "daily periodic rate".
Basically, they divide your APR by 365 to figure out how much interest you're charged per day. Until you pay your balance in full, your daily interest rate will be applied to any purchases you make.
The lesson here: Pay off your purchases as soon as you make them. If this means you have to go to your online account to make payments every day, do it. Making this a habit will save you money in interest payments.
Consumer and Expert Reviews of the Build Card
At the time of publishing, the Build Card was brand new to the market and there weren't any reviews of the card by consumers or by financial websites like HighYa.
That being said, we have several reviews of other bad-credit credit cards that shed some light on what you can expect from the Build Card.
First, past reviews have indicated that these types of cards will have low credit limits – anything from $200 to $500. Secured credit cards like the USAA Secured can have higher credit limits if you can make a bigger down payment.
Second, making consistent payments on your Build Card will contribute to higher credit scores if you can pay off your balance every month.
Third, there may be chances in the future to increase your credit limit if you make on-time payments and your credit scores/income increases.
As these types of things happen, the credit card issuer will consider you a more responsible consumer and may reward you with a higher credit limit.
Comparisons to Other Credit Cards
If we were to compare this card to another credit card for low credit scores, we'd say this card is most like the Total Visa.
The Total Visa has a starting credit limit of $300, which is a little lower than the Build Card. However, its APR of 29.99% is at the same level of the Build Card.
You won't pay any interest on your purchases, though, if you can pay off your entire balance by your bill due date.
This fact makes the Total Visa a better choice for you if you don't think you have the discipline to pay off your balance on a daily or weekly basis.
Here's a chart that compares the fees and rates of the two cards, including the credit limit and APR we just mentioned:
| | Build Card | Total Visa |
| --- | --- | --- |
| Credit Limit | $500 | $300 |
| APR | 299% | 29.99% |
| Processing Fee | $53 | $89 |
| Annual Fee | $72 | $75/$48 |
| Monthly Service Fee | $0 | $0/$75 |
| Late Fee | Up to $35 | $38 |
| Secured? | No | No |
As you'll notice, the Total Visa charges you a monthly service fee starting the second year. That service fee is charged at a rate of $6.25 a month, or $75 per year.
You might think that fee makes the Build Card better than the Total Visa and, just based on a side-by-side comparison of monthly maintenance fee, yes, the Build Card wins out.
However, you've got to think about the APR on the Build Card because that interest rate could cost you more than $6 a month.
Why Build Card's APR Can Cost More Than a Monthly Service Fee
Remember how we said that your interest payments are determined by dividing your 29.9% APR by 365 days, then multiplying that number (0.0008) by your daily balance?
Well, let's say you use your Build Card to buy $125 of groceries on the first day of the month and every week thereafter and you pay the balance off in one lump the last day of the month. All the purchases will get hit with interest until you pay off the entire balance.
Here's a quick list of each purchase and what you'll pay if you keep the balance until the last day of a 30-day month:
Week 1, $125: $3.00
Week 2, $125: $2.30
Week 3, $125: $1.60
Week 4, $125: $0.70
Interest: $7.60
If you choose to pay off your card the last day of the month, then you could end up paying more in interest payments on the Build Card than you would in monthly maintenance fees with the Total Visa.
Our advice? Since the Build Card's interest rate kicks in as soon as you make a purchase, pay off your balance the day of or the day after.
Not only will this cut down on your interest rates, but it will also build a great habit.
If you want to know more about how the Build Card compares to other credit cards for people with bad credit, check out our reviews of two other cards:
Neither of these cards have an annual fee, processing fee or monthly fee. The Discover it Secured has a great cash rewards program, too.
Our Final Thoughts About the Build Card
Among credit cards for consumers with bad credit or who want to rebuild their credit, the Build Card is, based on our research, an average to below-average option: it has its strengths and weaknesses.
Pros of the Build Card
We like that the Build Card starts off with a $500 balance, which is higher than the Total Visa and the First Progress Platinum Prestige.
It goes without saying that the card's other advantage is that it is unsecured, but we believe the fees you'll have to pay for that privilege undercut the card's value.
Cons of the Build Card
The Build Card's initial processing fee and annual fee, as well as the ongoing monthly maintenance fee, guarantee that you'll be paying a significant amount of money out of pocket every year just to use this card.
Now, these fees aren't unique. You also pay a decent chunk of money every year to use the Total Visa, another unsecured card designed for people with bad credit.
However, what makes this card different than the Total Visa is the automatic daily APR you'll pay on purchases. If you're disciplined enough to pay off your balance every day, this won't be a problem.
Who is a good fit for the Build Card?
If you're looking for a credit card that doesn't require a deposit to open an account and you are disciplined enough to pay off your balance every time you make a purchase, the Build Card is a great option for you.
The Final Word: There Are Better Options
Based on our research, we think there are better credit cards out there for you. We say this with the caveat that you'll have to make a security deposit in order to open those cards.
Despite that, we still think a card like the Discover it Secured is worth your time and money. You'll pay a $200 or $500 deposit to open the card, but you'll get that back if you close the card or Discover makes the card unsecured.
You'll never get back the annual and monthly fees you'll pay on the Build Card, nor will you get the cash rewards available to Discover it Secured cardholders.
We admit that the options for secured credit cards are limited and that unsecured cards for bad credit are even more rare. However, this is the financial reality for those with low credit scores.
If you want to know how to raise your credit scores, read our comprehensive guide to good credit scores. The article has clear, easy-to-understand tips and information that will help you rehab your scores.
Exaggerated eye roll

By Jessica M.

,

Texas

,

Jan 9, 2020
Verified Reviewer

I've had the Build Card for a couple of years now, before they switched to CFC. I am not joking when I say that you will be constantly rolling your eyes and maybe even cussing while talking to customer service, using the app or the website.

First, my wallet was stolen so I called my bank to cancel my debit card and I called the police. I have a total of 9 credit cards, all of them have a report lost/stolen option on their apps. Not this one, so I called customer service to let them know and after about 30 minutes of waiting, the CS rep asked me to PROVE my card had been stolen! Like what? I have a police report, what more do I need?

Secondly, they decided to charge a fee just to have a card. It's like $12 a month if you have a balance or not, you owe them. All of the fees increased as well.

Third, the app and website are NOT convenient at all. They allow you to look at your balance and make a payment, other than that, you must call and deal with customer service.

All in all, I would not recommend this card. I sent them a certified letter followed by a phone call to let them know I want to cancel my card. If you need a card, I suggest Capital One or Chase.

Bottom Line: No, I would not recommend this to a friend

---

Worst ever

By Calvin J.

,

New Jersey

,

Sep 2, 2019
Verified Reviewer

I have had the worst experience ever with this card, poor customer service, reported me late when I wasn't, changed names without notifying me. Very bad time-consuming experience. Poor service, high fees, unacknowledged staff.

Bottom Line: No, I would not recommend this to a friend

---

Advertisement

---

Never had so much trouble with a credit card before! Waste of time!

By Melinda H.

,

Mitchell, SD

,

Jun 6, 2019
Verified Reviewer

Basically long story short, this credit card was once hacked and I had no idea about it. Caused 3-4 consecutive late payments on my report, when I found out about it they did nothing about removing those, acted as if they didn't care. I'll admit, I should have been keeping a better eye out. Last week I had called because another company bought the build card out. I had no way of accessing my account online. All I wanted to know is if anything was due because I honestly didn't know because I had no card any more nor access. Low and behold I get a call today saying it's overdue 30 days and I explained the whole situation that I called last week and they told me everything was on time. So at this point I was furious, I paid it and the lady on the other end didn't even apologize for their lack of info. Wasn't even helpful on how I could possibly get back into my account online so I can view this type of information...Long story short, if you want rude assistance, plenty of late payments reporting to your bureau, or a great chance of identify theft, this is the card for you! I paid the card and will be canceling! Not even worth one star! Out of all 5 credit cards, never had a problem with a one but this one!

Bottom Line: No, I would not recommend this to a friend

---

Terrible customer service

By Annissa C.

,

Rockdale, TX

,

Nov 2, 2018
Verified Reviewer

I called to see if they would waive my late fee, seeing as I had not owed them anything for 9 months. The lady said no. I said go ahead a cancel card because it is a $72 yearly fee ($6.00 a month). They had already charged me $6 for November even though I was canceling it on 10/31. The lady argued about the fee and the billing dates and would not remove it. I would not recommend the card with customer service like that. She did not even attempt to satisfy me as a customer.

Bottom Line: No, I would not recommend this to a friend

---

Advertisement

---

Terrible

By Autumn P.

,

Florida

,

Oct 17, 2018
Verified Reviewer

Terrible company, high fees...And no way to contact customer service via e-mail or phone number. If you have concerns or questions about your account, you need to send them a letter via postal mail.

I could not remember my login info and I lost my card. I had no means to get in and pay, I missed my payment, and they racked a fee on me. I tried to find a way to call, alas there was none, so I now owe $500.00 for minimum payment because I haven't been able to get into my account.

Bottom Line: No, I would not recommend this to a friend

---

The worst card ever to rebuild your credit

By Kyle C.

,

Minnesota

,

Sep 5, 2018
Verified Reviewer

The Build Card is the worst card ever to rebuild your credit. If I could give the Build Card negative starts, I would. I found out the hard way, that you need to post or send you payment 15-20 days before the due date in order for the Build Card to receive and post by the date due. This card is a late fee driven company and they completely suck! I closed my account immediately after my second late fee while it took 15 days for them to post payment. I would strongly recommend staying away form this company and their undereducated reprersentatives. Their customer service is horrible!

Bottom Line: No, I would not recommend this to a friend

---

Fees

By Gloria F.

,

Orlando, FL

,

Aug 20, 2018
Verified Reviewer

Build Card is a thief, they add big fees every month for no reason at all. I stopped using my card at about $400, and I made my payments early, or on time but now my balance is like $600. I won't pay another cent. Collections here I come.

Bottom Line: No, I would not recommend this to a friend

---

Terrible card

By Alicia C.

,

Arizona

,

Jul 28, 2018
Verified Reviewer

DO NOT get this card to build your credit or for any other reason! It takes 14 days to process a payment and then you have to wait five days to have access to your funds. Fees are ridiculous, and the customer service department is unprofessional and rude saying things like "I don't know what to tell you" when asked for assistance. STAY AWAY from this card! Try Credit One for building credit and professional service!

Bottom Line: No, I would not recommend this to a friend

---

Worst customer service

By Amber S.

,

Daytona Beach, FL

,

Jul 16, 2018
Verified Reviewer

Called this morning to speak to a customer service representative about a payment that was unauthorized. The first young lady I spoke with was very kind. However the second representative I spoke with was extremely rude and disrespectful. I then talked to Cameron, one of the supervisors and explained the situation and asked if there was any way he could release even half of the funds until the processing hold was released since this payment was unauthorized. He said there was nothing he could do. I feel like this company is only concerned about getting their money. I mean, after all, this payment has already cleared my bank. On top of this, if I go into my bank and dispute the payment build card is going to charge me an extra $35.

Bottom Line: No, I would not recommend this to a friend

---

1 out 1 people found this review helpful

Horrible card and service

By Matthew U.

,

Nashville, TN

,

Jul 7, 2018
Verified Reviewer

Do not waste your time with this card. The FEES are ridiculous, and the customer service reps are very rude. I never kept a balance but was still charged interest. Go to Capital One, they have better cards without the fees.

Bottom Line: No, I would not recommend this to a friend

---

1 out 1 people found this review helpful

Do not get this card

By Jaimi A.

,

Los Angeles, CA

,

Jun 5, 2018
Verified Reviewer

This card is very ghetto with strange and unique fees and rules. They charged me two fees after claiming to have credited me. Customer service supervisors talk in a nice tone but do not help at all. I would really save yourself the trouble there are so many other cards available. This one made my credit worse. Beware!

Bottom Line: No, I would not recommend this to a friend

---