BusyKid Reviews
Claimed This company has claimed this profile, is getting alerted on any new customer reviews entering this page, and may engage in dialogue with its customers to address their matters.

Companies cannot pay money or provide goods in order to remove or alter customer reviews.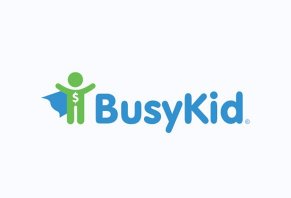 BusyKid claims to provide parents with an easy way to keep track of their kids' chores & pay for them through an easy-to-use online where you can create chores, pay for them and give bonuses.
---
Not as good as it seems

By Anonymous ..

,

Scottsdale, AZ

,

Jan 17, 2019
Verified Reviewer

Overall Experience:

I would start by the lack of customer service. If you are handling money, you should have customer service. The app has stopped working, does not show the chores we loaded. This is a great idea, but this app is not reliable.

Bottom Line: No, I would not recommend this to a friend

Jan 18, 2019

Sorry that the experience was not good for you. I would love to look up your account to provide more answers but since you failed to provide your name, there isn't much I can do to help. Our customer service is improving and have regular hours now, and we haven't had reports of chores not showing up unless there was user error or a misunderstanding of how the system works. If you are still using BusyKid and would like more help, please contact us at feedback@busykid.com.

Thanks,

Mike Prusinski, President, BusyKid

---

Costs money to start and is difficult to use.

Overall Experience:

I paid about $5 per card as well as the fee for the year and used my oldest daughter's card to test it. I put $50 on her card and had her use it. The card was declined over a month ago and the charge has sat in pending this entire time. It is unusable. She now has $50 of phantom money just sitting there. Along with the start-up costs and that money, I have spent more than $120 and cannot get a refund.

Bottom Line: No, I would not recommend this to a friend

Jan 17, 2019

Josephine,

I think there is just a misunderstanding of how the system works. I looked at your account and all you need to do is move the money over the card and it will work. As for the $120, I see where you gave one child a $50 bonus, bought 7 spend cards ($35) and was charged the annual family subscription ($14.95). Only $49.95 is spent with BusyKid. If you would contact us at support@busykid.com, we would be happy to help talk you through loading the card and extend your free trial (refund the $14.95) for another 2 weeks so you can try the cards out. Please contact us. Sorry for any miscommunication.

Sincerely,

Mike Prusinski, President, BusyKid

---

Terrible

By Cymone W.

,

Indiana

,

Dec 27, 2018
Verified Reviewer

Overall Experience:

Difficult to transfer money. BusyKid only allows one parent to be on the card. My husband's name and our daughter is listed on the card, so I'm unable to speak to customer service. Customer service says that my child or my husband can call in. How can a minor child call in for anything? This idea is crazy, and the creator is a single parent of 6 children, of course, so he invented this for single parents. I will just be adding my daughter to our chase account so she can have her own debit card where I can control funds.

Bottom Line: No, I would not recommend this to a friend

Jan 17, 2019

Cymone,

First of all, having one child and one parent on the card is a decision made by VISA and its card provider, not BusyKid. If we could have both parents, we certainly would. Secondly, your husband is the main account holder and that is why he is listed on the card and would be responsible for the account. I would need to go back and look at the communication between you and our support team, but if you are listed on the account, you should be able to address issues. If you will contact me at feedback@busykid.com, I can look this up. Finally, the man who came up with the idea for BusyKid is not single. He's a happily married father of six and BusyKid is created for any parent who wants their kids to learn how to manage money. I hope you will contact me so I can address the support issue. I wish you well and hope your daughter is enjoying her Chase account.

Sincerely,

Mike Prusinski, President, BusyKid

---

Scam - makes it difficult to transfer money

By Julie S.

,

Pittsburgh, PA

,

Nov 26, 2018
Verified Reviewer

Overall Experience:

What a scam they have going. They make it seem easy to transfer money to your kids, but they skim off a "small" percentage every time you put that money on your kid's card. Furthermore, I added $20 to my child's account, "just because"... just for doing extra things around the house, and while the busy kid website shows that I added the money, it's never gotten to the card. When I called customer service, they said that I have to email a different customer service to help me. I pushed and they gave me a phone number.

Bottom Line: No, I would not recommend this to a friend

Jan 17, 2019

Julie,

BusyKid takes no money from any account or funds added to a kids card. I think there is a misunderstanding on how the system works or in regards to the money in the account or on the card. As for customer service, I would need to go back and see the communications, but let me say, that we will continue to improve this area as we mature. I apologize that your experience wasn't great but we have a new version being released in a few weeks with a new design and other enhancements that will help correct the initial issue where you thought we took money.

Sincerely,

Mike Prusinski, President, BusyKid

---

Advertisement

---

Overall Experience:

I signed up initially because I thought it would be a wonderful tool to teach my 7 and 9-year-olds how to save and manage their allowance. It started out great with the app and initial set up but became a headache that is not worth the trouble.

The first problem I received was an email stating that I requested cancelation (which I didn't!). I emailed support about my cancelation. I received a reply stating that it wasn't canceled and it was still active. The following day I tried numerous times to log in but was prompted that both my email and password were invalid! I send another email stating my difficulties trying to log in. I received an email stating that they needed a copy of my DL, social security card, and a copy of my bank account number or a photo of my credit card. They truly are full of it if they think that I would provide a copy of any of my credentials. Be wary...

Bottom Line: No, I would not recommend this to a friend

Jan 17, 2019

Christian, I was just made aware of this post and I'm sorry that we didn't provide you a great experience. The situation you describe came from an email that was sent to several of our members at the same time we believed we had negative influences trying to use stolen information to open BusyKid accounts. We take security and the safety of our member information extremely seriously, and that is why we asked for additional items of information that would prove you were actually opening the account. I hope you see that our intentions were good, though my team could have executed it better. We should have done more then, and since, have included video calls as part of our process to confirm identities. My deepest apologies and I wish you well.

---

Just started, but like it so far.

Overall Experience:

I just downloaded the app for mine and my son's Android. After sitting down with him the first day we started using it, he is already excited about doing his chores. Before I would have to keep reminding him, but now that I think he can see an actual dollar amount growing it may keep him motivated more to do what he is requested to do.

My only con is that I was always taught not to call it "Allowance" but to call it "Commission." You do the work, you make the pay. You don't do it, and you get nothing. "Commission" puts more of a work ethic connotation to chores rather than "allowing" him to get money.

But so far, I think the app will help. Good luck to all the parents out there.

Bottom Line: Yes, I would recommend this to a friend

---

Advertisement

---