Camp Bow Wow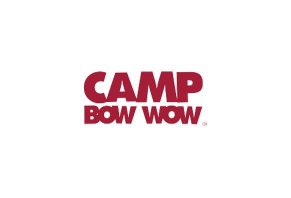 Summary
Camp Bow Wow is a deluxe doggy daycare, overnight boarding, and training facility that lets dogs enjoy supervised playtime together all day.
Camp Bow Wow Review: Is It the Right Option for Your Dog?
Camp Bow Wow is a national pet care chain that provides dog daycare, overnight boarding, training, and grooming services.
Dog lover Heidi Ganahl founded the franchise in 2000. It's since expanded from this original Colorado location to over 170 sites across the United States and receives a total of 4.7 million annual dog visits.
The company claims that it stands out from other dog care providers because of its commitment to ensuring dogs have a fun time while staying.
Camp Bow Wow strives to facilitate active playtime between willing dogs all day so that your pup is exhausted and happy when you pick him up.
Does Camp Bow Wow deliver on their fun-filled play promises, and is it a smart purchase for the pet owner? In this review, we'll look closer at the specifics to help you decide.
Services and Options
While the services offered at Camp Bow Wow might vary based on your chosen location, most will include the following:
Doggy Day Camp
Camp Bow Wow Doggy Daycamp allows you to drop your pet off for a day at a time to give them supervised playtime with other dogs.
Daycamp at Camp Bow Wow is designed to reduce the separation anxiety and boredom many pets feel when they are left at home that can lead to incessant barking or destructive behavior.
It's considered a good option for people who don't want to leave their pets at home while they work, and for those who are traveling with their dogs and need a space for them to stay for a few hours.
All dogs must pass a free Camper Interview before they qualify for Daycamp. This multi-hour assessment looks at their personalities and interactions with other dogs to ensure they won't cause problems in the communal pack.
Your pet also needs to be at least four months old, spayed or neutered, up to date on vaccines, free of open wounds, stitches, ticks, and fleas, and wearing a quick-release collar.
The company states that all Camp Bow Wow staff are trained in dog behavior and are certified in pet first aid and CPR.
Also, most Camp Bow Wow locations share live streams of their playrooms online so you can watch your pets play long distance. These live streams are accessed through web browsers or the Camp Bow Wow app.
It's also possible to board your dogs at Camp Bow Wow for overnight stays. Pets will get the opportunity to interact with other dogs during the day and will sleep in a private "cabin" that comes equipped with a cot and blanket.
You can bring your pet food or request Camp Bow Wow to use theirs, and all overnight guests receive a "Campfire Treat" before bed.
Like with Daycamp, you can check in on overnight campers through the live streams shown during business hours. It's also possible to upgrade to luxury suites that are live-streamed 24/7.
Your pet will need to pass the Camper Interview before they qualify for overnight camp.
Dog Training
Many Camp Bow Wow locations offer dog training. The company uses a rewards-only training method that relies on clickers and praise or treats to shape behavior.
Pricing for training depends on the pet, your location, and whether you're interested in in-camp, private, or group training classes.
If you select in-Camp training, a Certified Trainer will spend one-on-one time training your pet and will report back on their progress when you pick them up.
To qualify for training, dogs need to be up to date on their vaccines.
Dog Grooming
It's possible to schedule a bath or grooming service for your pet during their stay at Camp Bow Wow.
Every location offers both bath and nail trims, and many offer additional services as well.
Pricing will vary by location, so you'll need to browse individual websites to learn the specifics.
In-Home Pet Care
If you plan to be away from home but want your pet to stay where he's most comfortable, it might be possible to hire a Camp Bow Wow Certified Caregiver to take care of your pet at home.
These services will vary by location and can include pet walking, dog sitting, care for pets with special needs, and backyard poop scooping.
You can personalize the service for your pets by requesting that the Caregiver take your pet on their walk or that the Caregiver spends the night at your house for extra security.
If you request it, Camp Bow Wow will send the same Caregiver to your home as often as possible. You can also request a free, in-home consultation to gauge compatibility and ensure that all of your pet's needs are known beforehand.
Pricing Details
Camp Bow Wow pricing will vary considerably depending on your location, the number of dogs you are seeking care for, and the care you want.
The following chart illustrates some of the variances in costs between four U.S. locations:
| | Byron Center, MI | Hicksville, NY | San Francisco, CA | Naples, FL |
| --- | --- | --- | --- | --- |
| Half-day Daycare (up to 5 hours) | N/A | $24 | $31 | $26 |
| Full-day Daycare | $29 | $39 | $41 | $33 |
| Five-day Daycare | $135 | $175 | N/A ($369 for 10-day) | $150 |
| One-Night Boarding | $45 | $60 | $61 | $48 |
| One-Night Boarding for Two Dogs | $80 | $110 | $116 | $86 |
| Luxury Suites (private room with TV and 24-hour webcam access) | $65 to $150 | $110 | $82 | $70 |
The price and cancellation policy will also vary between locations, so contact your local Camp Bow Wow to learn the specifics.
Analysis of Customer Reviews
Many Camp Bow Wow locations have reviews on Yelp. While these reviews refer to specific facilities and aren't representative of the entire company, they offer insight as to what the customer experience feels like for Camp Bow Wow patrons.
After analyzing the reviews for a range of locations, our view is that most pet owners love Camp Bow Wow.
Many wrote that the staff always seemed happy to see the dogs, the facilities were always clean, and that the team took preventative measures to ensure all the dogs stayed safe.
Others wrote that they loved the live cams because they felt connected to their pets even while on vacation.
Daycamp users reported that their pets came home happy and tired each evening and that they thought the prices were fair compared to the competition.
A few people reported negative experiences. Some noted that her dog was banned from ever coming back to Camp after a single incident, even though they had been attending without a problem for three years.
Another regular customer noted that she was turned away at the front entrance because the Camp had reached its daily capacity and felt frustrated they hadn't sent a text alert letting her know before the drive.
Overall, we found that the most significant determining factor for whether people had a good experience with Camp Bow Wow was the behavior of their dog.
Pets that got along well with others made the experience easy for their owners, but those who owned dogs that weren't so low key encountered problems with the boarding and daycare that jeopardized whether they were welcomed back.
The Bottom Line
This doggie daycare and boarding facility strives to ease your stress about leaving your pet alone during the workday or in a kennel during vacation.
Camp Bow Wow emphasizes that your pet can play and socialize with other animals while at camp, and our research shows this to be true.
The facility puts every dog through a strict behavioral assessment before they can join the pack, and we couldn't find any negative reviews or records from people who had their dog get injured during their stay.
In fact, most negative reviews came from people who thought that Camp Bow Wow was too strict on their safety policies and should have given their pets a second chance.
One major appeal of this daycare service is the live feeds. After viewing multiple live streams at locations across the country, we believe it's clear that most dogs at Camp Bow Wow contentedly roam within their play spaces, occasionally stopping to sniff each other and climb on the included equipment.
The live streams make it clear that an employee is almost always present with the dogs, and that the entire environment is relaxed and filled with wagging tails.
If you need a place for your pets to stay during the workday or want an alternative to traditional kennel boarding, it might be worth seeing whether a Camp Bow Wow is located near you.
So long as the cost its in your budget, there doesn't seem to be much of a downside to see if your pet will pass the initial behavioral assessment and qualify for camp.
Customer Reviews