Cardpool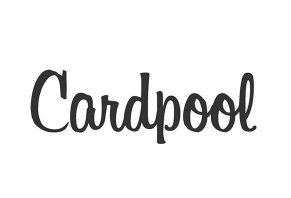 Cardpool's online marketplace is a convenient way for you to buy gift cards at a discount or to sell them in exchange for an Amazon gift card or check.
Cardpool Review: Is It Legit?
Cardpool is a gift card exchange marketplace where you can buy and sell gift cards.
The service is a great one around the holidays and birthdays because you might receive a gift card to a store you don't shop at or to a store that's not close to where you live.
And, if you're looking to buy a gift card, you can get discounts on your purchases and, in some cases, get an electronic version of the card in less than a day.
Use our analysis of Cardpool to understand if its buy and sell options are the right solutions for you.
Buying Gift Cards on Cardpool
All gift cards on Cardpool offer discounts ranging from 2% to more than 10%, with some cards discounted as much as 35%. You can search for cards based on the store, or use Cardpool's Swift Buy tool to find a card based on a dollar value.
Swift Buy is an excellent tool for gifting cards because you can narrow your choices down by how much money you want to spend.
Once you find the card you want, take note of the type of card and where you can use it. The cards you buy will be usable either in-store or in-store or online.
Also, your card will either be an eCard you get within one business day or a paper or plastic card Cardpool sends you via USPS.
Cardpool can be a great option if you are able to locate a gift card that is relevant to your needs and offers 10% or more in discounts.
One big advantage of purchasing gift cards through Cardpool is that they do not charge sales tax, and USPS standard shipping (3-7 business days) is free.
Selling Your Gift Cards on Cardpool
If you received gift cards for your birthday or during the holidays, and you don't think you'll use them, Cardpool can be a good place to turn them into cash.
To begin selling, all you need to do is click on the "Sell Gift Card" link on the company's site, select the card's vendor from a list (e.g. AMC, Home Depot, etc.), enter the card's value, and then press the "Get Offer" button.
Cardpool will then immediately provide you with a dollar amount they're willing to pay for your card.
The higher the demand that exists for a card (e.g. Apple, or Best Buy), the higher the price Cardpool will offer you. This price typically ranges between 80 to 91% of their face value.
On the other hand, the less demand there is for a merchant, the lower the percentage Cardpool will offer you.
If you accept their offer, you have two options for payment: an Amazon gift card or a check in the mail. If you choose the Amazon card, you'll get a 6% bonus on your redemption amount.
The Amazon option processes in one day, whereas it can take up to seven business days for the check to arrive.
I sold a gift card to Bass Pro Shops and chose to get an Amazon gift card. The transaction processed in less than one day and I used the gift card without any problems.
In-Store and Kiosk Exchanges
In addition to using the Cardpool website to sell your cards, you can go get cash through in-store partnerships and Cardpool kiosks. In-store options include grocery stores, banks, and department stores.
You can find a store or kiosk near you through by doing a quick search on the Cardpool site.
When I did a search, I found no kiosks near me but I did have two Target locations near me.
Both the in-store option and kiosk work the same way. You bring your gift card and your ID, Cardpool gives you an offer and, if you accept, you give them the card and they give you cash.
The drawback is that the prices you get in-person are going to be lower than what you get online.
Cardpool Guarantee
For up to one year after your gift card purchase, Cardpool guarantees your gift card will work. If it doesn't the site promises to reimburse for the original amount you purchased.
The guarantee does not apply to gift cards at stores that went out of business or stopped their gift card program.
This guarantee benefits you because of the peace of mind it provides you with. Using a service like Cardpool could seem too good to be true—even I had my doubts when I tried it—so it benefits you to know your card is guaranteed for at least one year.
The Bottom Line
Cardpool's marketplace is a simple, efficient place to buy gift cards or sell them so you can get cash.
Based on the analysis we did, we think this service is good for some but not for others:
Cardpool Is Good For:
You have an in-demand gift card you want to sell. The offers for your cards will be higher than what you'd get for cards from low-demand stores.

You need a quick way to exchange a gift card you don't want. You can take a gift card you received as a present, sell it and get an Amazon gift card in less than a day.

You want something your gift-card store doesn't offer. The fact that you can redeem your sold gift card for an Amazon gift card opens up all kinds of shopping choices your original gift card didn't give you.
Cardpool Is Not Good For:
You want to sell a low-demand gift card. There's a good chance that Cardpool's offer for your low-demand gift card will be less than what you want and may not be worth selling.

You want the highest possible price for your gift card. While Cardpool is a convenient choice, it may not always be the most profitable one for you. If you have a high-demand gift card, you could try selling it via a local Facebook marketplace page or through a classifieds app like LetGo or Mercari.
---
Don't honor guarantee

By Anthony V.

,

Canonsburg, PA

,

Oct 2, 2020
Verified Reviewer

Overall Experience:

I purchased several Pottery Barn e-gift cards from them just before the pandemic. I normally don't buy e-gift cards but felt safe as they offered an unconditional 1-year warranty.

I checked all gift cards when I got them and they had the correct amount on them.

Last week when I was going to use them I checked them again on the Pottery Barn site and most were good but 2 came up void.

Cardpool has refused to refund based on the warranty, instead telling me it is my problem since they had a full balance. They say that me or someone else with access used them or sold them or my email got hacked.

So the 1-year guarantee has essentially become a one-day guarantee.

What probably happened is Cardpool never got the plastic card so whoever they got it from used it or sold numbers to someone else who used it before me.

If this happened to anyone else please let me know as I am considering a class-action lawsuit.

Pros and Cons:

No "pros" were specified in this review
Don't honor guarantee

Bottom Line: No, I would not recommend this to a friend

---

It's a scam

By Christine T.

,

Chicago, IL

,

Sep 30, 2020
Verified Reviewer

Overall Experience:

Bought $200 worth of cards - balances were zero or did not work online.

Stay away. When contacting the company they tried to blame me saying someone in my household must have used them. Sorry, that's not true.

Bottom Line: No, I would not recommend this to a friend

---

Advertisement

---

Worked OK

By V K.

,

Sioux Falls, SD

,

Apr 24, 2020
Verified Reviewer

Overall Experience:

I sold them my Christopher & Banks gift card. It was a $25 gift card and I got about $16-$18 back for it. It has been a couple of months so it is hard for me to remember the exact amount. The whole process did take at least a month, I had opted for a paper check instead of an Amazon card. I did receive my check and deposited it with no issues.

Bottom Line: Yes, I would recommend this to a friend

---

Scam

By Don K.

,

Sand Springs, OK

,

Feb 20, 2020
Verified Reviewer

Overall Experience:

Used their online service to buy my Bass Pro card at a discounted price. Followed their directions to the T and had no problem...but they took my card and never paid me...I complained many many times until they denied buying my card and suggested I make out a police report and ask Bass Pro about how it got stolen.

Bottom Line: No, I would not recommend this to a friend

---

Advertisement

---

So frustrated

By Lauren D.

,

Los Angeles, CA

,

Feb 12, 2020
Verified Reviewer

Overall Experience:

I am so frustrated with this company. They have had my money for over a month with no communication or time frame on when they will process my order. I have sent 3 emails, have waited on the phone for 20 minutes, spoke to 2 "representatives" and no one can give me answers. They have no other contact information as well. SCAM!

Bottom Line: No, I would not recommend this to a friend

---

Lack of customer service, communication, and follow through

By E F.

,

Virginia

,

Jan 8, 2020
Verified Reviewer

Overall Experience:

After receiving recommendations and reading reviews about Cardpool, I decided to use their services to sell several gift cards I had not used. Navigating their site and submitting the cards was easy and seamless. However, after waiting for a month for a status report on the processing of the cards or a payment, I decided to contact the company. They use a separate site for customer service, which was also easy to navigate and use. Again, I waited for a month for a response, regularly checking my account on that site as well as the Cardpool site, and received none. Then, I contacted the company at the phone number on the site and was told by the individual who answered the phone that was the commercial department but that she would expedite my order. Several days following, when I checked my orders, I found that my order had been canceled and that one card I had mailed in was being returned although there was no reason provided as to why. The website affirms that no reason will be provided for orders canceled or cards returned. Interestingly, I found another company offering the same services that accepted the cards and sent me a check within a week of my order being placed. I would not recommend Cardpool.

Bottom Line: No, I would not recommend this to a friend

---

Cardpool SCAM SCAM SCAM!

By Ryan W.

,

Cheyenne, WY

,

Jun 25, 2019
Verified Reviewer

Overall Experience:

I sold Cardpool a number of legitimate gift cards online.

They refused every transaction, stole my balances, and sent me the following email.

If you are naive enough to do business with Cardpool, you will likely receive this exact form email.:

"Dear X,

We recently received your gift card code transaction but our processing center encountered an issue while processing your cards.

Our risk assessment team has determined that we aren't able to accept the transaction at this time. We have cancelled the transaction and are returning ownership of the gift cards to you. Unfortunately, we're not able to disclose any further specifics regarding this process.

We apologize for any inconvenience to you.

Best regards,

Customer Support

Cardpool.com"

SCAM! Scam!

Bottom Line: No, I would not recommend this to a friend

---

NO CUSTOMER SERVICE

By Murray T.

,

Massachusetts

,

Jun 20, 2019
Verified Reviewer

Overall Experience:

I have a card which I received that has a zero balance. It should have a $25 balance. Tried to reach customer service by email and phone, NO RESPONSE, it has now been over a month. Stay away from Cardpool because you will get screwed.

Bottom Line: No, I would not recommend this to a friend

---

I'd rate them a 0 if I could!

By Kate F.

,

Yakima, WA

,

Jun 6, 2019
Verified Reviewer

Overall Experience:

My debit card was stolen and someone charged 3 separate charges totally almost $2,000! I called while the charges were still pending, hoping I could get them to stop before they were actually processed. There is no hold option; only an option to leave your name and phone number and "they'll get back to you" because your business is so very important to them. I called and left 3 messages, I wrote through Facebook and 3 separate times I responded to their emails asking if my issue had been resolved. I didn't get one single reply to any of inquiries and the charges have now gone through. Absolutely horrible customer service. I will never use this company for anything!

Bottom Line: No, I would not recommend this to a friend

---

No gift cards

By Manja M.

,

Ohio

,

May 1, 2019
Verified Reviewer

Overall Experience:

I ordered two gift cards which I never received. I sent multiple emails with no response or refund. The order was placed the beginning of April, they said 7-10 business days, it's been three weeks.

Bottom Line: No, I would not recommend this to a friend

---

Cardpool is a scam! Beware!

By C B.

,

Bay Area, CA

,

Apr 10, 2019
Verified Reviewer

Overall Experience:

I sold a $25 Papa John's gift card to this loser company on 1/06/2019. As of April 6th, 2019 have yet to receive the Amazon gift card they promised me. I have e-mailed five times over the past few months and always get an automated response saying they will get back to me in a few days, but they don't. I notified the BBB who attempted to contact the company but were unsuccessful. They probably honor a few transactions to keep the sham going, but they are flat out stealing from people. I don't buy the backlog story from a change of ownership at this point either. Cardpool knows perfectly well that they are playing a con game, which is why they won't respond to the BBB or the customers whom they've scammed.

Bottom Line: No, I would not recommend this to a friend

---