CareCredit Healthcare Financing Credit Card Reviews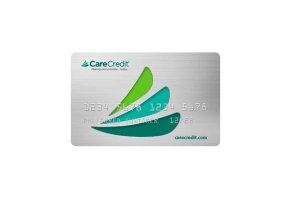 If you need to pay for medical expenses, the CareCredit Healthcare Financing Card offers no-interest repayments of 6, 12 and 18 months, along with reasonable rates on 24, 36, 48, and 60-month plans.
About CareCredit Healthcare Financing Credit Card
The CareCredit Healthcare Financing Card is a medical credit card designed specifically for medical expenses including doctor's bills and hospital stays. The card offers short-term financing at no interest and long-term financing with interest.
The CareCredit card is unique in that most credit cards aren't limited to medical purchases. However, the card serves an important purpose for those who have unforeseen medical expenses and need a quick, no-interest solution.
While the CareCredit option may seem like a winning situation if you're in a jam, there certain things you need to know about this card before you use it to pay for your medical expenses.
We're going to talk about all the important aspects of this card so you can get a really good idea of how this card could help you and, possibly, hurt your finances.
Those important aspects will include:
How this card could help you in the short-term
How this card could help you in the long-term
The card's rates, fees and fine print
Once we work through those topics, we'll wrap up with a quick section covering the CareCredit card's pros, cons and who we think it's good for.
Before we start the review, we need to point out something crucial to your decision. CareCredit's credit card will only work in their "network" of more than 200,000 health providers. If you're not sure your doctor is in the network, you can verify him or her by entering their name on the CareCredit website.
The CareCredit Card's Short-Benefits
Because the CareCredit card is not a traditional credit card, you aren't going to see cash-back perks, free miles or bonus points for hitting a spending limit in the first three months of owning the card.
The absence of these usual perks has a lot to do with the purpose of the card – paying medical bills. And when you're paying medical bills, one of the keys is to find manageable payments that will chip away at the debt.
One way to keep payments manageable and pay off your balance is to find a card that has no interest for a set period of time, and that's exactly what the CareCredit card's main short-term benefit is.
Cardholders get a no-interest offer if they agree to pay their bill in six, 12, or 18 months and their original purchase is $200 or more. How does this offer work?
Let's say you charge $15,000 to your CareCredit card and you agree to a 12-month repayment. CareCredit will let you make monthly payments for 12 months without paying interest on the balance. Behind the scenes, though, they're calculating how much interest you would pay if you didn't have the zero-interest deal going on.
All will be well with your CareCredit balance – no interest will be charged – if you pay off the entire balance at the end of 12 months. What happens if you don't?
Well, remember how we said CareCredit still calculates interest during your 0% repayment period? If you don't pay off your balance in full at 12 months, then they'll add all that interest to your balance and you'll be charged a 26.99% interest rate.
We noticed a few things in the fine print we think you should know.
First, you'll lose your 0% interest if you make a late payment or you pay less than the minimum amount due. Your deferred interest rate of 26.99% will kick in.
Second, sometimes CareCredit will ask you to make minimum payments that, when added up at the end of your repayment period, won't actually pay off your balance.
So, if you have a balance of $1,200 on a 12-month repayment plan, there's a chance that your monthly payment could be less than the $120 a month it would take to pay off your balance by the 12-month-deadline.
If this is you, then make sure you pay a little extra each month so your card is paid off by the repayment deadline and you aren't charged deferred interest.
The CareCredit Card's Long-Term Benefits
Just like the short-term benefits we talked about, the long-term benefits of the CareCredit card are very different than traditional credit cards.
For example, owners of the Hyatt Visa get World of Hyatt loyalty points when they make purchases with their card. This is considered a long-term benefit because you get the perk for as long as you own the card.
Because the CareCredit card is a medical card, you don't get any cool points perks or free flights/hotel nights.
Instead, they give you the choice of several repayment periods and interest rates:
24 months: $1,000 minimum purchase, 14.9% APR, min. payment is 4.8439% of your balance
36 months: $1,000 minimum purchase, 14.9% APR, min. payment is 3.4616% of your balance
48 months: $1,000 minimum purchase, 14.9% APR, min. payment is 2.7780% of your balance
60 months: $2,500 minimum purchase, 16.9% APR, min. payment is 2.4799% of your balance
As you probably noticed, you can only get the 60-month repayment plan if your initial purchase is $2,500 or more.
These interest rates are actually pretty good compared to the average credit card. According to the latest numbers from ValuePenguin, average credit card APR's range from 13.12% to 15.24% for people with good credit and 19.24% and higher for consumers with bad credit.
When you put the 14.9% APR in the context of consumers with bad credit, then you're really looking at a legitimate financing option. Signing up for a traditional credit card would probably land you an APR at least 3% higher than a CareCredit 16.9%, 60-month repayment plan.
The main difference between a credit card and the CareCredit card in this situation is that your minimum payment will be a little higher for your CareCredit account.
According to a 2017 article from CreditCards.com, 9 out of the 10 biggest credit card issuers will charge you a minimum payment that's 1% of your balance plus interest. Here's a quick look at how much your first payment would be before interest on a balance of $5,000.
| Card & minimum payment percentage | Minimum payment on $5K balance |
| --- | --- |
| Avg. credit card w/1% | $50 |
| CareCredit 24-month repayment @4.8439% | $242.39 |
| CareCredit 36-month repayment @3.4616% | $173.08 |
| CareCredit 48-month repayment @2.7780% | $138.90 |
| CareCredit 60-month repayment @2.4799% | $123.99 |
This chart brings up the clear difference between using CareCredit to pay for a medical expense as opposed to a regular credit card.
While you'll get a much better APR – especially if you have bad credit – your monthly payments are higher.
This is a very good thing because it will force you to pay off your CareCredit balance much faster. It can also be a bad thing if you can't afford your monthly payments and you become so late on your payments that it puts a serious dent in your credit scores.
Over time, your monthly payment amounts will go down because your balance will go down – remember, your monthly payment is based on a set percentage of your balance.
So, you won't always be paying $123.99 on your 60-month repayment plan, but you will be making higher payments in the beginning.
These totals don't reflect any interest you'll pay in addition to the minimum monthly payment.
The CareCredit Card's Rates and Fees
We've already listed the APR on your CareCredit card, so the only other fee we need to mention is the late fee, which is:
$27 if it's your first late payment in a six-month period
$37 if you've had a late payment in the past six months
The late fees are pretty straightforward. We were curious about APR – what happens if you have a 14.9% APR on a 24-month repayment and you make a late payment? Does the APR go up to 26.99%
Well, we called the number provided on the CareCredit website. When we got a customer service rep on the phone, she told us that the doctor's office where we set up the CareCredit card will let us know about any interest rate changes and other details not included in the website's fine print.
So, when you go to your doctor's office and inquire about CareCredit, make sure you ask them if a late payment could send your long-term repayment plan's APR higher.
Our Final Thoughts About the CareCredit Medical Credit Card
The CareCredit card is an easy way to get financing for medical bills big and small. Just like most credit cards, it has a distinct list of pros and cons.
Pros of CareCredit
CareCredit's 0% interest is a great benefit for consumers because it makes monthly payments pretty manageable. The 18-month option is on par with some of the better cash back rewards credit cards on the market.
Also, the card's APR is pretty competitive compare to the average credit card, especially if you have fair credit or you have bad credit scores.
Cons of CareCredit
The biggest drawback of CareCredit's card is the fact that you'll have to pay interest on your original balance if you don't pay off that balance in full by the end of your repayment period.
The Final Word: Be Smart
The CareCredit's 0% offers are helpful for people who have to pay unexpected medical expenses. However, based on our research, the card could be an expensive proposition of you don't pay your balance in full by the end of your repayment period.
If you choose a longer repayment period, interest rates are low compared to credit cards but you'll be required to pay more each month. So, take some time to figure out what your monthly payments will be and if any existing credit cards could offer you better repayment terms.
Read Next: Lessons Learned About Health Insurance After Buying Plans in 4 Cities & 2 Countries