CareCredit Card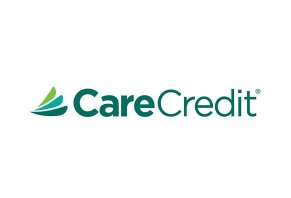 Facing big medicals bills is intimidating. CareCredit's medical credit card offers a solution, but you have to be smart about how you use it or its deferred interest and high rates will cost you.
CareCredit Card Review: What You Should Know
CareCredit is a medical credit card you can use to pay for everything from hospital bills and doctor's visits to veterinary appointments and spa treatments.
The card is unique because it's made for purchases related to health and wellness. So, if you've got an estimate for a medical procedure or you're dealing with medical bills from past procedures or visits, you can use the card to pay those bills. With the uncertainty that medical expenses bring, a card like the one CareCredit offers provides a sense of stability.
However, the CareCredit card is only good for certain situations; it's not a magic bullet. Use our review to learn about the card's pros and cons. Take the information you learn and weigh your options for financing past or future medical bills.
Instant approval
You can use your card number immediately
Multiple short- and long-term financing options
Deferred interest
High APR
How It Works
You can sign up for the CareCredit card whenever you want. Go on their website or download their iOS or Android app to fill out an application. Approval is instant but includes the possibility CareCredit could deny your application.
Upon approval, CareCredit will give you a card number you can use that day. You don't have to wait for the card to arrive in the mail.
Also, the CareCredit app has a digital copy of your card. So, if you forget your physical card at home, you can use the digital card to make purchases.
CareCredit does an excellent job of making their card available as quickly as possible. Most credit card approvals require you to wait a week or so to get your new card in the mail. CareCredit skips that wait.
Also, their digital card is an excellent perk if you're older and want a foolproof way to ensure you always have your card info on hand to pay for prescriptions and doctor's visits.
The CareCredit card is a good fit for lump-sum payments at doctor's offices that require you to pay for a procedure up-front. Some offices will ask you to pay half your estimate beforehand, while others may ask for full payment.
You can use the card to pay for medical bills you already incurred, too. You have the option to pay off your entire balance with your card or use the card to make monthly payments.
Where You Can Use It
More than 200,000 medical facilities accept CareCredit, including LASIK surgery centers and some Rite-Aid stores. Types of facilities that accept the card include:
Animal and pet care
Chiropractic
Cosmetic
Dentistry
Dermatology
Fitness
Hearing
Labs and diagnostics
Medical equipment and supplies
Pharmacies/ personal care
Primary care/ clinics
Sleep
Spa
Specialists
Surgery centers
Vision
Weight loss
You can use CareCredit's search tool to find out which medical providers and vets near you accept the card.
Financing Terms
Your financing options fall into two categories: payment plans and regular purchases.
Payment Plans
CareCredit knows that medical bills tend to be more expensive than the average purchase.
Therefore, they give you a variety of deferred interest rates based on what you spend and your repayment length:
Purchases of at least $200:
0% for 6 months
0% for 12 months
0% for 18 months
0% for 24 months
Purchases of at least $1,000:
14.90% for 24 months
15.90% for 36 months
16.90% for 48 months
Purchases of at least $2,500:
Regular Purchases
Your card has a 26.99% regular APR. You will pay this interest rate on any purchases you don't pay off on your due date.
This rate is high, as most non-medical credit cards have APR's that range from around 15% to 27%.
Takeaways
There are three main takeaways you need to understand about this card's payment plans.
First, deferred interest is risky. Regular credit cards offer you 0% on purchases for anywhere from 6 to 21 months. Once the 0% offer is done, you pay interest on any remaining balances.
If you made $2,000 in purchases and paid off all but $200, you pay interest on $200. A one-month interest charge at 26.99% would be around $4.43.
However, the CareCredit's deferred interest will charge you on the original purchase amount if you don't pay off your balance by the end of the 0% offer.
If you paid for a $2,000 dental procedure and paid off all but $200, CareCredit will apply their 26.99% regular APR to your initial purchase. Your first interest payment would be $44 even though you only have a $200 balance.
Therefore, approach CareCredit's promotional offers with caution. If you know that you won't be able to pay off the balance before the promotional interest period is over, don't sign up. There are other options available for you.
How to Choose Between CareCredit and Other Payment Options
Each of the options in the chart below solves your problem. They provide financing for costs that you can't pay with cash.
We included the Wells Fargo Cash Wise Visa because it's a good example of a card with a 0% interest offer that you can use to finance your purchase.
| | CareCredit | Wells Fargo Cash Wise Visa | Doctor or hospital payment plan |
| --- | --- | --- | --- |
| Bonus for signing up | None | $150 | None |
| Introductory APR | 0% or 14.90%–17.90% | 0% for 15 months | None |
| Repayment periods | 6 to 60 months | 15 months | Varies |
| Deferred interest | Yes | No | No |
| Regular interest | 26.99% | 15.49%–27.49% | None |
| Same monthly payment amount | No | No | Yes |
| Down payment required? | No | No | Sometimes |
| Payments reported to credit bureaus? | Yes | Yes | No |
Payment Plans Are Best
Explore your medical provider's payment plans first. In most cases, the provider's billing department can put you on a payment plan that requires no down payment and charges no interest.
Also, there's a good chance you can negotiate with billing about your monthly payment amount. For example, my wife had a $1,700 hospital bill after the birth of our son. We negotiated a $35-per-month payment plan.
0% APR Credit Cards Are a Good Backup
If the medical provider doesn't do payment plans or the monthly payments are too high, a 0% credit card is a good alternative.
The main benefit of this card is that it eliminates deferred interest. Also, a card like the Wells Fargo Cash Wise Visa has one introductory rate (0%) no matter how much you spend.
Finally, the card from Wells Fargo has a $150 sign-up bonus if you can spend $500 in the first three months.
There are two drawbacks, though.
First, it can take up to 10 days for your credit card to arrive after the card issuer approves your application. If you have to pay for something in the next few days, that 10-day window won't work.
Second, unlike a doctor's payment plan, you won't know what your monthly payments for your medical bills will be. However, there's an easy way to figure that out.
Most credit card companies require you to pay 2% to 3% of your balance each month. Multiply the bill you want to pay by 2% and 3%. The results are your likely range of monthly payments during the 0% period.
CareCredit Is a Last Resort
If the medical professional doesn't offer payment plans and you can't qualify for a 0% credit card, CareCredit may be your only option.
The card's 0% and reduced interest periods are good, but you only get their full benefit by paying off your balance before the interest promotion ends.
The Bottom Line
When you find yourself facing big medical bills from future or past procedures, CareCredit's credit card is a fast solution. The fact that you can use it within minutes of completing your application is an excellent perk.
However, the card's deferred interest structure and high regular APR make it an expensive option. Payment plans from your provider offer the best chance of manageable monthly payments and no-interest long-term financing.