CarShield
Claimed This company has claimed this profile, is getting alerted on any new customer reviews entering this page, and may engage in dialogue with its customers to address their matters.

Companies cannot pay money or provide goods in order to remove or alter customer reviews.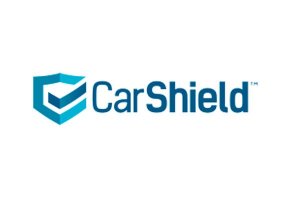 Since 2005, CarShield has helped its customers achieve peace of mind by providing a variety of vehicle service contracts (aka extended auto warranties) that could cover the cost of expensive repairs.
CarShield Review - The Right Extended Car Warranty?
CarShield offers extended auto warranties in most states, which they say could help protect you from expensive surprises, save you thousands in potential car repairs, and allow you to drive with peace of mind.
They also advertise they have a plan for every type of driver, whether you're a new car owner, have an expired manufacturer's warranty, or own a high-mileage vehicle. Furthermore, plans are customized to your needs, allowing you to select the ASE-Certified mechanic of your choice, along with easy, flexible payment terms.
Together, CarShield says they're the USA's #1 auto protection provider, offering the "ultimate in extended vehicle service protection" to more than 750,000 vehicles over the past 14 years, with more than $1 billion in claims paid.
But, are extended auto warranties a good idea in the first place? And will CarShield's coverage necessarily deliver better value than the competition? We'll help you make a more informed decision, starting with the company's fundamentals.
How Do CarShield's Vehicle Service Contracts Work?
While CarShield sells and services your extended auto warranty, otherwise known as a vehicle service contract (VSC), coverage is provided through their partners—or distributors—American Auto Shield and United Car Care.
Between them, CarShield offers six different coverage plans:
New Car Diamond – Modeled after a new car warranty from the manufacturer. Covers "everything" from transmission failure and fuel pump breakdown to starter issues.

Platinum – CarShield advertises this is ideal for high-mileage vehicles since it focuses on systems and components like water and fuel pumps, electrical and air conditioning system, engine, and transmission.

Gold – A middle-of-the-road option that helps protect a mix of major and minor components, including power windows, engine and transmission, alternator and starter, and even your air conditioning system.

Silver – This is CarShield's most affordable plan and protects essentials like lubricated engine parts, transmission, and water pump.

High-Tech – If you want to cover electrical and computer-related problems—e.g., engine control module, navigation, starter, alternator, etc.—this is the plan for you.

Specialty – Offers coverage not provided in any of the other plans, including options for motorcycles, all-terrain vehicles, and so forth.
Pro tip: Once you narrow down your options, be sure to check individual coverages in the sample contract for the plan you're considering, and then reach out to a representative if you have further questions.
CarShield tells us that all of their contracts include courtesy towing, and they pay claims directly to the US or Canadian ASE-Certified repair facility of your choice. Most also come with 24/7 roadside assistance and rental car coverage (or rental car reimbursement, at least), and are transferrable to a new owner if you sell your vehicle.
CarShield doesn't provide the ability to obtain a quote on their website. Instead, you'll enter your basic information (vehicle year, make, and model, your first/last name, phone number, email, zip code) and then click the "GET YOUR FREE QUOTE" button.
Afterward, a CarShield representative will reach out and help you personalize one of the above plans based on your vehicle and budget. Then, they'll provide sample policies for comparison.
CarShield's iOS and Android apps provide customers access to their contract's details, the ability to open claims, receive roadside assistance, and reach out to customer service.
Then, once you're ready to go, you can make a payment. But, your coverage won't take effect immediately, which we'll discuss next.
How Much Does CarShield Coverage Cost?
Like any other service contract, how much you pay for your CarShield coverage depends on a variety of factors, including your vehicle, its age and mileage, and the level of protection you seek, to name just a few.
CarShield quotes are free, so we reached out to their sales department about a 2010 Toyota 4Runner with 145,000 miles. Based on its mileage, the only plan we qualified for was Gold, which carried an annual price of $1,548, or $129 per month.
After balking a few times, the price eventually dropped to $99 per month, which we were told is "employee pricing."
If you decide to purchase CarShield coverage, they can email (instant) or snail mail (up to two weeks) a copy of your contract. Just keep in mind that there's a 20-day waiting period before coverage goes into effect.
If you have questions, you can reach a representative at 800-974-9385 or customerservice@carshield.com.
Running the Numbers: Is a CarShield Vehicle Service Contract Worth It?
In Do You Need an Extended Auto Warranty, we outline that you should start by making sure you can afford one in the first place since it will increase your monthly expenses.
After all, as we can see in our CarShield quote above, a VSC might cost well over $100 per month, which can be a big shock to your budget—one that might outweigh potential benefits down the road if something on your car breaks. Let's put this into perspective by running some quick numbers.
Car and Driver lists the Ford F-Series pickups as one of the best-selling vehicles in America last year.
Edmunds indicates that the 5-year ownership costs for a new 2019 F-150 Lariat SuperCrew are more than $64,000—only $1,000 of which relate to repairs a warranty would cover.
Because of this, it wouldn't make much sense to get a CarShield warranty, especially considering Fords come with a three-year basic warranty and five-year power train warranty.
But, what if you drive an older model?
Edmunds lists the 5-year repair costs of the same F-150 model and trim, but a 2014 year model with 98,000 miles, at more than $3,400.
Comparatively, CarShield's Gold contract will cost you about $1,200 per year, meaning you'll, in lose out on $200, in theory. Based on this research, we believe that an after-market warranty like CarShield works best on older cards whose average repair costs per-year exceed the premiums you pay for your warranty. Edmunds.com's True Cost to Own tool will help you understand the average yearly repair costs for your car.
Also, not all repairs are covered by a CarShield policy. Here are some exclusions in the Gold contract (by no means an exhaustive list):
Repairs performed without prior authorization from the administrator
Damage caused by acts of nature
Otherwise covered parts that did not meet the manufacturer's specifications
If the vehicle is used for commercial purposes (there are some exceptions to this)
If the part is already covered by a manufacturer's warranty
Damage resulting from overheating
Pre-existing conditions
Customer Reviews for CarShield
Here on HighYa, more than 200 readers have provided feedback about their experiences with CarShield, giving the VSC company an average rating of 3.8 stars.
In most of these, customers report excellent support, although common complaints reference difficult claims experiences, denied coverage, and less-than-stellar support. The company responds directly to most of these compliments and complaints.
There are also more than 100 combined reviews between iTunes and Google Play, with a similar average rating. Most of the app's compliments relate to ease of use, with many of the same complaints found elsewhere online.
With these details in mind, the Better Business Bureau sent a Code of Advertising letter to CarShield as recently as August 2018, challenging "a false sense of urgency" created by some of their mailers.
According to Dane Janas, a former contract administrator for a regional dealership franchise in Pennsylvania, "These are generally sent out by companies trying to fool you into believing your car is no longer under warranty protection."
CarShield also holds an F rating with the BBB as of this writing, based on more than 400 closed complaints in the last three years—the vast majority of which reference denied coverage and less-than-stellar claims experiences.
Still, CarShield comes with a much higher average reader rating and positive feedback on HighYa, and we think it's positive that the company responds directly to complaints.
CarShield vs. Other Vehicle Service Contract Companies
According to O.J. Lopez, owner of Fluid MotorUnion in Naperville, Illinois, "third-party warranties can be a lifesaver, especially if you are buying a vehicle that had a high value when originally purchased, or was an exotic or luxury vehicle."
Their parts and systems "will most likely break down," he says, "and can be quite costly to repair" when they do.
And to help provide this coverage, there are currently 20+ companies offering a variety of vehicle service plans and options. Popular options include:
| | | | | |
| --- | --- | --- | --- | --- |
| Company | Administrator(s) | Number of Plans | Waiting Period | Average HighYa Reader Rating |
| CarShield | American Auto Shield, Interstate Nation Dealer, United Car Care | 6 | 20 days | 3.8 stars, 210 reviews |
| Endurance Auto Warranty | Endurance | 4 | 30 days and 1,000 miles | 2.3 stars, 67 reviews |
| Toco Auto Warranty | Warrantech Automotive, Inc. | 4 | 30 days | 2.4 stars, 25 reviews |
| CarTection | American Auto Shield, Royal Administration Services | 3 | 30–60 days | 1.6 stars, 14 reviews |
How to decide which option to choose?
"I always tell people to read through their warranty contract more closely than any other contract they'll ever sign (maybe besides buying a home)," Janas says.
"They are definitely worth the money," he says, "but not if the list of non-covered items is a figurative mile long."
To accomplish this, O.J. Lopez strongly recommends looking for top-of-the-line warranties from the company. "If there is a Platinum or Diamond plan, that is the one to go for," he points out. "Don't be fooled by names like Gold, Bronze, etc. If it's not the best warranty they sell, then it's useless."
Even then, make sure "items such as electronics, hoses, gaskets, and pumps are covered," he says. "It's also important to see if they have a cap on labor rates, since some warranties only cover up to $80 per hour, and you'll be responsible for the difference."
Looking at the table above, we can see that CarShield offers the most plan options, which could mean they have a better chance of meeting your coverage needs.
They also feature the shortest waiting period—something the sales representative emphasized in our phone call—along with the highest average rating on HighYa, the most reader reviews, and the only option that offers month-to-month billing.
However, if you're looking for a direct administrator, Endurance is the only option in the list above. This means they don't just service your policy, but also handle your claims directly.
You'll note that both CarShield and CarTection offer plans administered by American Auto Shield, so it might be worth reaching out to both to see if pricing aligns. Although, the latter comes with a much lower average reader rating here on HighYa.
However, Endurance also makes you wait 30 days and 1,000 miles before coverage goes into effect, and they have a middle-of-the-road reader rating compared to the above competitors.
So, if you're looking for a highly-rated company with mostly positive online feedback, and who offers more plans than many other VSC companies, features one of the shortest waiting periods, and provides monthly billing, CarShield certainly seems like a solid option. But, does this necessarily mean you should sign on the dotted line?
Final Thoughts: Pros & Cons for CarShield's Vehicle Service Contracts
Based on everything we've discussed, here's an overview of the company's pros and cons, so you can decide where you fall in the spectrum:
Pros:
A CarShield VSC can help provide financial assistance in the event of an unexpected auto repair, which seems to make the most financial sense for older (5+ years) vehicles.
Multiple plans available, depending on your vehicle's age and mileage.
Contract costs are split into equal monthly payments.
Representatives are friendly and able to answer questions.
All plans include towing and are transferrable. Most feature 24/7 roadside assistance and rental car coverage.
Repairs performed by the ASE-certified mechanics of your choice.
Mostly positive feedback from HighYa readers.
Cons:
Based on their limited repair needs during their first five years, a CarShield VSC doesn't seem to make financial sense for newer vehicles.
Contracts come with multiple exclusions.
20-day waiting period before contract goes into effect.
Can't receive a quote on the CarShield website. And when calling, salespeople are somewhat pushy.
Most common customer complaint is declined claims. Also, BBB sent CarShield (F rating) multiple letters regarding their advertising practices.
With these details in mind, whether you decide to go with CarShield or another company, be sure to go through your coverage with a fine-tooth comb before handing over any of your hard-earned money.
» See Also: Extended Auto Warranty Buying Guide: How to Choose the Best Company
This company is actively collecting reviews from its customers. All reviews submitted are subject to moderation and approval to ensure they meet our

Review Guidelines

.

3 out 3 people found this review helpful

What a joke!

By Eric L.

,

Kaysville, UT

,

Jan 2, 2020
Verified Reviewer

CarShield/American Auto Shield: everything was perfect until I actually filed a claim. I signed up and they debited my account for the monthly payments without any issues at all, LOL. As soon as I actually needed them to perform their part of the agreement they informed me that they do not cover the particular things my vehicle needed, which is really weird because the sales rep that signed me up told me that the coverage was basically like the original manufacturer's warranty except for things like brake pads, fluids or regular maintenance type services. I also find it interested that you can only cancel your contract and get a refund within 30 days of signing up with CarShield but you can't file a claim within the first 30 days so basically you are out some money before you will figure out that they are a BS scam. The lady I spoke with was extremely rude and short with me, she kept interrupting me and talking over me, it was obvious to me very quickly that they had no intention of helping me whatsoever and were fine with cancelling my contract because they had already received several hundred dollars from me without having to provide any service or pay for any claims.

This company has no integrity or honor and simply wants to scam you out of as much money as they can before you figure out that they are the only ones that will benefit from the relationship. DO NOT DO BUSINESS WITH THIS COMPANY.

Bottom Line: No, I would not recommend this to a friend

Jan 3, 2020

Hi Eric,

When you sign up we go over many components that are covered under your plan. The contract includes more detail and has all of the parts included in your policy. We can only cover parts listed on your policy. If you have questions about this, please contact us.

---

4 out 4 people found this review helpful

Waste of money

By Michelle C.

,

Colorado

,

Nov 15, 2019
Verified Reviewer

I should have looked at their BBB rating and would have seen that they have a rating of "F"! They have numerous complaints about misrepresenting their coverage which is exactly what happened to me. Paid a LOT of money for a "bumper to bumper" coverage except for wear and tear only to be denied numerous things because it's not in the warranty so sorry we won't cover it. Like a heater coil. Then they will only approve aftermarket parts and not dealer parts so we have to wait for them to send in aftermarket stuff from who knows where. Called them several times only to be given "sorry, if it's not in the warranty we won't cover it". I have had numerous extended warranties and have never had problems with repairs. THIS IS A NIGHTMARE and costing me a lot of money which is exactly what I wanted to avoid by purchasing their "warranty". I will be taking this as far as I need to for this to be rectified. I am a professional and this is wrong!

Bottom Line: No, I would not recommend this to a friend

Nov 18, 2019

Michelle,

Sorry to hear about your frustrations. We do not offer bumper to bumper coverage. And yes, we can only cover the parts listed on your contract and no other parts. The aftermarket parts is a service we offer to help you save money and you do not have to choose to use that service. If you'd like to discuss this further, we encourage you to call us.

---

21 out 21 people found this review helpful

Crooks

By Rob S.

,

Prescott, AZ

,

Sep 28, 2019
Verified Reviewer

Wanting to make sure my car was covered I purchased TWO contracts for my vehicle as I was assured every nut and bolt was protected. After an issue happened to my air suspension the dealer contacted CarShield only to be told the wording on the part wasn't exact thus denying coverage. I fought for 2 months and still have had no luck getting my car repaired so I will be canceling both of my policies today and paying for the repairs myself. There's an old saying..."If you have been given good service then you will tell a few people. If you have received poor service then you will tell everybody". Trust me...I will put out the word on how crooked CarShield really is.

Bottom Line: No, I would not recommend this to a friend

Oct 3, 2019

Rob,

We're sorry to see you go. We at CarShield have little to no control over the claims, shop process, or the administrators' decision about your claim.

---

2 out 8 people found this review helpful

Protection

By Doris M.

,

Parkesburg, PA

,

Sep 17, 2019
Verified Reviewer

Good protection, 4-star rating with customer service and information, and polite customer service. Quick informational services. I am thankful for the additional customer services that I have received.

Bottom Line: Yes, I would recommend this to a friend

Sep 18, 2019

Hi Doris,

We are pleased to hear you found our customer service team helpful! If you have any other questions, don't hesitate to contact us.

---

Advertisement

---

22 out 22 people found this review helpful

Very bad experience

By Jim C.

,

Fate, TX

,

Aug 30, 2019
Verified Reviewer

CarShield does not tell the truth. If you need a repair you must approve the repair shop to do the diagnosis. That cost me $110.00, only to find out that the part I needed for my air conditioner was not covered. We called CarShield and they told me on the phone that all the air conditioner pars were covered and not to worry.

So I ask them to pay for the diagnosis and they refused.

Be careful.

Bottom Line: No, I would not recommend this to a friend

Sep 4, 2019

Jim,

We do apologize you feel this way. We at CarShield have little to no control over the claims, shop process or the administrators' decision. We are, however, always willing to explain the coverage details or help you with any of your Customer Service needs.

---

24 out 24 people found this review helpful

Less than satisfied

By Andrew S.

,

Philadelphia, PA

,

Aug 20, 2019
Verified Reviewer

I had an electrical issue. My sunroof motor went out. The warranty covered every other motor. I thought that that was a bit strange for a PREMIUM WARRANTY not to cover this motor. So technically this was not a premium warranty. Thank you any way CarShield.

Bottom Line: No, I would not recommend this to a friend

Aug 20, 2019

Andrew,

We're sorry you feel that way. We're always happy to go over what is and what is not covered. If you have any questions, please contact us.

---

24 out 24 people found this review helpful

SCAM

By Marilyn C.

,

Rochester, NY

,

Aug 16, 2019
Verified Reviewer

I purchased this contract for a 1999 Chevy Malibu. I took it in for repairs on August 1, 2019 and as of this date, I have heard nothing from your company. I called customer service and was told you are declining my repairs because of rust. Why are you selling a contract for a 20-year-old car in New York state and then denying any coverage because of rust? I have been without a car for two weeks.

I would like a total refund for all I have paid you, plus compensation for the 2 weeks with no car.

REPLY - too bad! This place is a scam! Covered NOTHING with my "Luxury" coverage.

Bottom Line: No, I would not recommend this to a friend

Aug 20, 2019

Marilyn,

We do apologize you feel this way. It looks like the delay was from the repair facility not contacting us. We at CarShield have little to no control over the claims, shop process or the administrators' decision. We are, however, always willing to explain the coverage details or help you with any of your Customer Service needs.

---

2 out 9 people found this review helpful

Peace of mind over the long-haul!

By Charles C.

,

Bethel, DE

,

Aug 8, 2019
Verified Reviewer

I think it will be a competitive service in the long run. It will amount to a higher investment over the 1st 60 months - then it will match other contract costs or better afterward). The indicated coverage is excellent.

Bottom Line: Yes, I would recommend this to a friend

Aug 9, 2019

Hi Charles,

We appreciate your time and we are glad you took the opportunity to protect your vehicle. If you have any questions give us a call!

---

2 out 8 people found this review helpful

Great guy I spoke to

By Rhoda M.

,

Arizona

,

Aug 1, 2019
Verified Reviewer

I had a really super conversation with a member of your staff today. He answered all my questions, put my mind at rest (I am semi-retired) and offered me a lower price than what I am paying.

I was very happy with the service.

Bottom Line: Yes, I would recommend this to a friend

Aug 2, 2019

Hi Rhoda,

We are pleased to hear our team was able to answer any questions you had. Thank you again for your time.

---

2 out 5 people found this review helpful

Missed bank draft date

By Patricia S.

,

Granbury, TX

,

Aug 1, 2019
Verified Reviewer

I broke my pelvic bone and lost my job. I started a new one. Unbeknownst to me, my paydays are the tenth and twenty-fifth of the month. I was not told that when I turned in my timesheet thinking I would be paid on the fifteens. That did not happen, consequently, the bank drafts due on the fifteens did not get paid! CarShield called, I explained all, and they actually said don't worry about it, we will draft your account on the 25th only charging me $2.00. Fantastic, it brought tears to my eyes, they were so nice about it!

Bottom Line: Yes, I would recommend this to a friend

Aug 1, 2019

Hi Patricia,

We are pleased to hear our team was able to provide a solution for you! Thank you for the review!

---

18 out 21 people found this review helpful

Updated review

Update

By Lucinda H.

,

Nebraska

,

Jul 31, 2019
Verified Reviewer

CarShield says they have no control over claims, but their sales tactics are still a problem. They bully you into buying their insurance. They harass you repeatedly if you say no. We didn't even get a chance to hang up. My friend had asked for a quote and no matter how many times she told them to stop calling, they continued. Offering her numerous "discounts" for her coverage. I've never felt more manipulated, and bullied in my life by a company!

Bottom Line: No, I would not recommend this to a friend

Previous review
Jul 20, 2019

Transmission repair

My husband came home, talking to a sales rep from CarShield in April. We had said several times we didn't want the coverage because it sounded too good to be true. He said everything but electronics were covered, all we had to pay was a $100 deductible. After we said no FIVE times, he lowered the price to $79 a month. Finally, just to get the guy off the phone, my husband agreed. In June, I went to back out of our driveway and it wouldn't go into reverse. We never had any issues prior to this. So I did what I was supposed to, and called CarShield. They told me to take it to my mechanic, then took it to the transmission shop because my mechanic wasn't able to tear into the transmission the way they wanted. I have a 2011 Infiniti QX56, and live in a small town so they weren't used to working on such transmissions. After being jerked around for a month, having to borrow vehicles from family members to drive back and forth four hours from my home to get my husband to his cancer treatment, they refused to pay for the service, because it "happened over a period of time." Nowhere did it say that was an exclusion when my husband went over things with the sales rep. Here I am, paying for a mechanic bill I don't have the money for now. I wouldn't recommend this company to anyone and I fully believe they should be shut down. There are hundreds of complaints and it sickens me that they prey on people like this!

Jul 22, 2019

Lucinda,

We do apologize you feel this way. We at CarShield have little to no control over the claims, shop process, or the administrators' decision.

(

read more

read less

...)

---