CarShield
This company has claimed this profile, is getting alerted on any new customer reviews entering this page, and may engage in dialogue with its customers to address their matters.

Companies cannot pay money or provide goods in order to remove or alter customer reviews.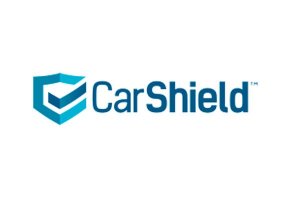 Summary
CarShield is a popular provider of vehicle service protection. It has six service tiers with varying levels of coverage. However, paying for an extended car warranty may not be the most cost-effective option for you.
CarShield Review: A Detailed Look at How It Works, Cost, and More
Extended warranty policies always sound great on paper. Much like insurance, you pay a set monthly fee in exchange for some peace of mind. If an emergency happens and your car needs major repairs, the extended warranty would, in theory, cover all the costs.
But how often do those emergencies actually crop up? As it turns out, not as often as extended warranty companies would like you to think.
A 2013 survey from Consumer Reports found that "55 percent of owners who purchased an extended warranty hadn't used it for repairs during the lifetime of the policy, even though the median price paid for the coverage was just over $1,200. And, on average, those who did use it spent hundreds more for the coverage than they saved in repair costs."
To examine the issue a little more closely, we took a look st CarShield, one of the most popular providers of extended warranty coverage. Here's what we found.
How CarShield Works
CarShield provides extended warranties for cars when the original warranty has expired or when the owner wants to buy additional coverage.
If the car needs a repair, they take the car to a CarShield-authorized mechanic who will contact CarShield, verify the policy and start work on the car. CarShield will pay the mechanic directly, so customers don't have to pay for the repairs and then wait to be reimbursed.
There's no annual contract with CarShield; users can sign up and cancel anytime. Payments are made on a monthly basis.
Rates depend on the car's make, model, year, mileage and location. There are also six different tiers of coverage which will affect the price. CarShield does not provide rates online.
On top of the monthly fee, you'll still owe a copay every time you take the car in, generally around $100.
Every CarShield warranty has a 20-day and 500-mile waiting period, meaning that you have to wait 20 days and 500 miles after purchasing a policy for the coverage to kick in. This is to prevent someone who just found out their car needs a new engine from buying a policy and filing a claim immediately.
Customer reviews for CarShield vary. The company has a 3.8-star rating here on HighYa based on over 260 reviews, as well as a 4.1-star rating on Trustpilot with more than 6,000 reviews.
While that may sound respectable, they have an F rating from the Better Business Bureau with 630 complaints in the past three years. The BBB even has a warning for customers interested in CarShield, stating that there is a record of CarShield having "misleading sales and advertising practices," including not covering repairs that should be under warranty.
CarShield has six service tiers with varying levels of coverage. All tiers cover towing and rental car reimbursement, and many have complimentary roadside assistance as well.
When you call CarShield for a quote, they'll tell you which coverage level you qualify for. The price difference between levels may be minimal, around $10 or so, but not every car will qualify for each tier.
Getting a Quote
To get a quote, you have to submit some basic information about the car and wait for a phone call from a CarShield representative. It can be frustrating to not get a quote instantly or in an email.
Like some financial service companies, CarShield's reps can be aggressive if you request a quote and don't sign up right away. I sent information about my car and had two missed calls from them within two hours. They've called about once a day since then.
When I did call back, I was quickly connected to a sales rep who said my 2016 Toyota Camry with 51,000 miles qualified for the highest coverage possible. The diamond level covers the engine, transmission, drive axle, steering, suspension, computer, and electrical systems.
Initially, he said the rate would be $129.99 a month. Because it was my first time calling, the rep said he could knock it down to $109.99 a month. I told him I wanted to discuss the policy with my husband, and then he offered to decrease the cost to $99 a month.
I repeated that I'd have to talk with my husband and call back, and he offered to wait on hold while I did that. I told him that I would prefer to call back, and he became slightly irritated. Overall, it was a pushy experience.
Even with the highest-level policy, I would still be responsible for general wear-and-tear including oil changes, brake pads, and new batteries. The policy has a $100 co-pay for every repair. While the representative argued that paying $100 would be cheaper than a new engine or starter, this would still be a significant expense for such an expensive policy.
When I called back a few hours later with more questions, I spoke with a new rep who said he could offer me an employee discount for $89.99. As I tried to get off the phone, he told me his manager authorized him to offer me a policy of $79.99.
Finding a Mechanic
Like other extended warranty companies, CarShield requires you to use a certified mechanic when you submit a claim. You can go here to see if your current mechanic would be covered under a CarShield plan.
When I went to the CarShield website to see which mechanics would be covered, I couldn't find any within a 10-mile radius. I called CarShield, and they claimed to work with any ASE-certified mechanic.
I then called my mechanic, who said he is ASE-certified but doesn't work with CarShield because of delayed payment issues on their end.
Use a Sinking Fund Instead
Given CarShield's high rates and frequent customer service complaints, you're better off saving for car repairs yourself without relying on an extended warranty company.
The CarShield rep I spoke with quoted me $99 a month, which comes out to $1,188 a year.
RepairPal.com says a 2016 Toyota Camry will have an annual repair cost of $365. That will likely increase as the car gets older, but it still means a CarShield policy will cost three times more than what I'm likely to pay in a year.
Instead of relying on CarShield or another extended warranty company, consider starting a sinking fund for car expenses.
A sinking fund is a savings fund for a specific goal or future expense. In this case, the sinking fund will be exclusively for car maintenance and repairs. The fund should be held in a savings account, separate from an emergency fund.
High-yield savings account with an interest rate between 1.5 to 2% is your best bet, because the savings will earn interest to help combat inflation.
Instead of paying CarShield a premium every month, you'll set money aside in your sinking fund. You can set up automatic transfers so you don't have to manually move it from a checking to a savings account.
A sinking fund, unlike an extended warranty, has no restrictions or limits. You can put the money toward any repair or maintenance cost with any mechanic.
The downside of a sinking fund is that you're completely responsible for the money. If you feel like spending it on a trip to Vegas or a new TV, there's nothing stopping you. If you have trouble resisting temptation, a sinking fund may be more of a burden than a boon.
Another drawback to a sinking fund is that it may take a while to accrue enough money to pay for any major repairs.
If you have a CarShield powertrain warranty and your transmission dies, the warranty will pay for a new transmission right away. If you only have a $200 sinking fund when your transmission dies, you won't have enough to replace it.
Most mechanics don't offer a payment plan, so your only option would be to put the funds on a credit card, borrow money from another source or raid another savings account. Obviously, none of these are great options.
The Bottom Line
Car owners interested in the towing and roadside assistance that CarShield provides can look elsewhere for this benefit.
Many credit card providers offer this as a complimentary benefit to cardholders, and a AAA membership costs between $30 to $100 a year, depending on the membership and location. That's generally less than the cost for one month of CarShield.
An extended warranty is often a poor financial decision. Instead of paying for CarShield, you're better off taking that money and saving it yourself. If you save consistently, you'll have enough to cover all the necessary repairs.
Customer Reviews
This company is actively collecting reviews from its customers. All reviews submitted are subject to moderation and approval to ensure they meet our
Review Guidelines
.
Posted on Feb 25, 2021
Same as other reviews
Took forever to get you to respond to repair shop's request (2 weeks), my vehicle sat at the shop, l was so so disappointed. For the payments I gave you l could've paid for repairs myself. I'm going to keep it and give you another chance.
Length of Use: 2+ years
Bottom Line: No, I would not recommend this to a friend
Pros and Cons
Did get some help with repair
Very slow (2 weeks) response with repair shop
Posted on Feb 16, 2021
CarShield lies over and over
I have a problem with my transmission in my car, I could not find any mechanic to work on it after they found out that I had CarShield because they said it's hard to get their money out of them. I went to AAMCO and they won't work on it and 4 other ones and CarShield finally came up with one that said he would work on it. I turned the claim in 6 weeks ago because I need my car and I call in every day and they keep saying they have all the information they need but the supervisor needs to ok it before they will do anything. And they keep promising me every day that tomorrow they will call the mechanic so he can get started and they always say "oh, the supervisor said he hasn't looked at it yet, it will be another 24 hours to 48 hours before he has the time." So please, anyone, do not pay CarShield a dime of premiums. If anyone has any advice on how I can get them to do something please let me know.
Length of Use: 6–12 months
Bottom Line: No, I would not recommend this to a friend
Pros and Cons
No "pros" were specified in this review
They're a bunch of liars on the phone
Posted on Feb 1, 2021
It doesn't cover some important items
I just bought CarShield 10 months ago and waiting to see what they will cover.
They said they don't cover broken seat belts or the igniter on headlamps. They cover switches but the headlight switch is not covered. The seat belt broke and they will not cover that either. I am scared to drive without my seat belt on and can't drive at night because the headlamp stopped working. I paid $200 for the bulbs but it was the igniter. Looking for a new company that covers important items.
Length of Use: 6–12 months
Bottom Line: No, I would not recommend this to a friend
Pros and Cons
800 number
Excellent customer service
They don't pay for repairs that are not considered maintenance
They take your money and not fix anything
Posted on Jan 1, 2021
Repair request
I paid my contract in full with CarShield and when it came to the repair of my transmission work, they keep requesting baseless diagnoses. I called twice a day and each time they will tell me it is at the highest level of approval and I should expect a call back within 24 to 48 hours that never come.
My car has been with the repair shop for over three weeks long.
My repair ID which they provided is MRF 1171942.
I highly discourage shoppers for warranty services to look elsewhere for peace of mind.
Length of Use: 2+ years
Bottom Line: No, I would not recommend this to a friend
Pros and Cons
At least they have someone to pick the phone up at any time
They treat people very very bad
Posted on Dec 25, 2020
Great customer service. Do your research.
CarShield has some amazing customer service providers and I am thankful for all their help.
I am in a rare situation where CarShield did not work for me because I live on a tiny island with only one certified mechanic who decided to not accept CarShield.
Please do your research! I lost out on hundreds of dollars because of this. I know for 100% that CarShield is reliable for most consumers. I just happen to be a rare case where it didn't work out.
Length of Use: 6–12 months
Bottom Line: Yes, I would recommend this to a friend
Pros and Cons
Customer service
Quick and easy to sign up
Phone app
My mechanic decided not to help
I couldn't get a refund
Lost time
Posted on Oct 8, 2020
"Car Shield" they are not!
I had a leak from the crankshaft (Powertrain) and the claim was denied because the leak was not a drip. They will lie without hesitation. They are not a "Car Shield", they "Shield the Company" from paying claims.
Length of Use: Less than 3 months
Bottom Line: No, I would not recommend this to a friend
Pros and Cons
The Diamond package, supposed to be the best
Claims department
No communication with the customer
Hard to make contact
Company Response from CarShield, LLC
Oct 8, 2020
Hi C.C. Can you please provide your contract number so we can look into this?
Posted on Sep 29, 2020
Lies, deceits, disrespectful, and contract regrets (still waiting)
CarShield was my choice of signing for my extended warranty company from the believable TV commercials until you need to use it. There are untold fees, lots of runarounds, lack of communication from CarShield adjusters. My car has been in the shop for over 4 weeks waiting for approval from CarShield adjusters. They will call you as if you're calling them for answers. I had one adjuster call me with a very bad attitude as if I did him wrong by wanting my vehicle repaired. He cursed at me with an upsetting voice tone. He told me not to call anymore about my car and its issues, they will tell me when he finds out "what the hell is wrong with my car!" I am trying to calm his voice down because a 7-year-old student can hear him and his angry words. I am telling him kids can hear him because the phone was on speaker while I continue class. He had me on a conference call with the auto shop while aggressively speaking to me and not telling me it's a conference call. The service writer heard him cursing and disrespecting me and disconnected himself from the call. The adjuster hung up on me after telling me not to call CarShield records.
I waited a day, hoping he would be calm with a better attitude and able to converse with me. I spoke to a different person who made me feel a little better and she apologized for my experience. Not her fault. I was told my car was approved by CarShield on Thursday to be told it was not by the ASE approved company on Friday, 9/25/2020. I am yet to get a communication from my warranty company. I feel disrespected, hurt, lied to, totally embarrassed in front of children and the third-party service writer. Basically, I hurt and got friends and family to sign up with CarShield out of faith and thought it was a great buy from the salesman. Yes, I feel used and angry. Very mad. I hope to hear from some adjuster soon. I need my car.
Length of Use: 6–12 months
Bottom Line: No, I would not recommend this to a friend
Pros and Cons
Sale pitches are awesome (be aware and careful)
Lack of communication and keeping the contract holders updated
The extra fees, runarounds, communication, not on the same page, making contract holders feel like liars
Being told a lie and without a car for a month
The sale lies they are to use to sound amazing to get a new contract
Using believable vocabulary and sentences to gain your trust
Company Response from CarShield, LLC
Sep 29, 2020
James, We'd like to look further into this. Please provide your contract number so we can access your account and listen to the call. This would be highly unusual for any of the adjusters to speak to our customers like this and we would like to verify this. We are sorry if this did happen. Looking over your claim notes, the repair facility needs your authorization to do a tear down to determine the cause of failure. Please note, we would pay for this only if it is an approved claim. Feel free to contact us with any questions you may have. We're happy to help however we can.
Posted on Sep 14, 2020
Worst warranty company I have ever had
CarShield is the worst company ever. I have been with this for 6 months, costs me $115 monthly. My car needed an engine, they gave me the runaround for 2 weeks, telling me all types of lies. It's always a different story with them. They do not answer emails from the car shop. You can't talk with a manager or supervisor. I advise you if you are looking for a warranty, do not get CarShield, this company is garbage!
Length of Use: 6–12 months
Bottom Line: No, I would not recommend this to a friend
Pros and Cons
No "pros" were specified in this review
Customer service is garbage
They are the worst warranty company out here
They all tell lies
Waste of my money
Company Response from CarShield, LLC
Sep 15, 2020
Hi Sara. There does appear to be quiet a bit of back and forth between you, the repair facility, and American Auto Shield. My best guess is a lack of communication as to why this went on for so long. A tear-down of the vehicle was needed in order to find the cause of failure and it appears the repair facility may not have told you a deposit was needed prior to them starting that. That held us up quite a bit. Your claim is still pending as I see you have decided to take your vehicle to a different repair shop. Please have the new repair facility contact us when they get a chance and we will be more than happy to work with them and get your car fixed.
Posted on Aug 31, 2020
They canceled me when I got only 8 payments to pay
In this time of pandemic, after paying 18 monthly payments and being late for 1 month, they immediately canceled my 2 accounts. When I tried reinstating them after 8 days when they canceled my 2 accounts, they said they can't do anything and reinstate me because I was 1 month late in my payments. They said I have to start all over again and reapply. After I paid 18 months and I only have 8 more payments left, they said it's their policy not to reinstate my 2 accounts, for which I paid already a total of $5400. They are ruthless and I know why they canceled me, because they can make more money if I reinstate the 2 insurances that I have. I haven't even used the insurances on both vans, not once, for the last 18 months they were automatically deducted from my credit card so I was never late on my payments until this hardship from this pandemic. They are heartless and I think this might as well get canceled because if ever when it's time I need to use the insurance, they will probably say it's not covered. Beware of companies like this who have no empathy for their customers and they will easily deny coverage, just as easy canceling them.
Length of Use: 1–2 years
Bottom Line: No, I would not recommend this to a friend
Pros and Cons
No "pros" were specified in this review
No sympathy for people who are in hardship and when late on month payment, they immediately cancel you
Company Response from CarShield, LLC
Sep 1, 2020
Hi Virgil,
We are happy to help out as best we can and we understand the hardships many people are going through during this pandemic. Your account was canceled because you requested that we cancel it. Since it was processed as a cancellation we cannot reinstate the account.
Posted on Aug 25, 2020
CarShield people are thieves
Do not do business with these thieves! They do not like covering repairs and if they decide to do so, it takes forever. It is the hardest thing to cancel a policy with these people. They are scam artists.
Length of Use: 6–12 months
Bottom Line: No, I would not recommend this to a friend
Pros and Cons
No "pros" were specified in this review
They do not cover repairs
They are hard to get on the phone unless you say you are making a payment
Customer service is rude
Company Response from CarShield, LLC
Sep 1, 2020
Hi Bobette,
Sorry you feel this way. We have millions of customers who have saved over $1 billion on repairs! Most of our customers are quite happy with our service and we're sorry we did not meet your expectations. I see that the repairs you needed were not listed for coverage as outlined on your contract which is why we could not help. We are sorry about the longer than normal claims process. The company that handles the claims has seen an influx of claims being processed due to the pandemic and are working hard to get everyone processed as quickly as they can.
Posted on Aug 24, 2020
Useless
This company is useless. They take your money and never pay out a claim. They just jerk you and the dealer around. Had three claims in; one barely was paid with a fight, and the other two zilch, even though the parts were covered in my contract. I recommended this company to 10 friends and I looked like an idiot every time I submitted a claim, my friends stated seriously. The parts covered aren't covered if another uncovered part caused the damage, so they state. You're better off just paying the repairs with a credit card and paying slowly, it's the same payments but more peace of mind because at least you know your car is being repaired for sure and there are no double payments. This contract is getting canceled.
Length of Use: 1–2 years
Bottom Line: No, I would not recommend this to a friend
Company Response from CarShield, LLC
Sep 1, 2020
Hi Felix,
Sorry we couldn't help you out enough on your repairs. We have helped millions of customers save over $1 billion on repairs and sorry we did not meet your expectations.
Our Promise to You
In order to safeguard you and ensure helpfulness and relevance, our compliance team manually assess every customer review before it goes live.
We have a zero-tolerance policy for fake reviews, and companies cannot control or alter any reviews at any time.