CarShield
Claimed This company has claimed this profile, is getting alerted on any new customer reviews entering this page, and may engage in dialogue with its customers to address their matters.

Companies cannot pay money or provide goods in order to remove or alter customer reviews.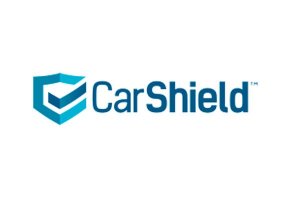 CarShield is a popular provider of vehicle service protection. It has six service tiers with varying levels of coverage. However, paying for an extended car warranty may not be the most cost-effective option for you.
---
This company is actively collecting reviews from its customers. All reviews submitted are subject to moderation and approval to ensure they meet our

Review Guidelines

.

Annoyed!

By Rno D.

,

Jersey City, NJ

,

Jul 5, 2020
Verified Reviewer

Overall Experience:

Brought my vehicle to the dealership and was told my coverage was denied because every other part was covered except that particular part, other problems were diagnosed and still denied. And I'm supposed to have a platinum level policy? I'll be paying over $4K for my repairs, what a scam!

Bottom Line: No, I would not recommend this to a friend

Jul 8, 2020

Hello,

Sorry to hear we could not help out on your repairs. We have helped tons of customers save over $1 billion on repairs. The repairs must be listed for coverage on your policy, however.

---

They lie to get you to purchase a plan

By Dyvonia J.

,

St. Louis, MO

,

Jul 2, 2020
Verified Reviewer

Length of Use: 3–6 months

Overall Experience:

I feel like I was lied to when the salesperson was presenting this service to me. I was told every major repair under my hood would be covered with the Gold level coverage. The only thing that was not covered with this plan would be regular routine maintenance (oil changes, tires, brakes). The very FIRST TIME I needed to use CarShield for a repair, for a non-routine maintenance repair, the claim was denied. I am canceling my contract and NO, I will not recommend CarShield to anyone.

Pros and Cons:

No "pros" were specified in this review
Lied about the coverage
I did not receive the list of covered repairs with my contract, only got the list after they denied my very first claim
Waste of money

Bottom Line: No, I would not recommend this to a friend

Jul 8, 2020

Hi Dyvonia,

Our reps cannot say everything under the hood is covered and would lose their license if they said so. We will review this call to confirm. Perhaps there may have been confusion about your policy, and for that, we are sorry.

---

CarShield is horrible

By Lewis S.

,

Brooklyn, NY

,

Jun 21, 2020
Verified Reviewer

Overall Experience:

I had a horrible experience with the CarShield inspector that came to inspect my car and gave a misleading report or lied. It contradicts with my mechanic's conclusion. So I asked them to send another inspector but the answer is a flat NO.

Pros and Cons:

No "pros" were specified in this review
Never cover claims
Make up excuses

Bottom Line: No, I would not recommend this to a friend

Jun 22, 2020

Hi Lewis,

I am unable to pull up specifics of your account, but sorry to hear there was a discrepancy about this. We have helped our customers save over $1 billion on admin repairs and we wish we could've helped you, too.

---

Lack of pro-rating payment.

By Gary K.

,

Olive Branch, MS

,

Apr 18, 2020
Verified Reviewer

Overall Experience:

Kind of disappointed in CarShield. I just made a payment 3 days before I traded off my pickup. I don't understand why there is no reimbursement for 27 days for a pickup truck that I traded for another vehicle. This lack of pro-rating will probably not be a good thing when I talk to my friends about CarShield extended warranty coverage. For this same reason, I will probably purchase an extended warranty from General Motors. I really don't understand the lack of pro-rating. You are kind of controlling when I would trade off my pickup truck. Less than impressed with CarShield.

Bottom Line: No, I would not recommend this to a friend

Apr 24, 2020

Hi Gary,

Unfortunately, people can say they traded their vehicle at any point in the contract so we have to stand firm with what is written in our contract, which is: refunds are only due in the first 30 days of signing up. We do apologize for the inconvenience and do hope you consider us for coverage on your next vehicle.

---

Advertisement

---

A scam to the lowest form

By Burt G.

,

Minneapolis, MN

,

Apr 1, 2020
Verified Reviewer

Overall Experience:

This such a scam. I put my car in a shop with their permission or their preauthorization for repairs. After that, 3 hours later a call came in that the fuel pump wasn't covered, it was my floater on my pump that gives my car an inaccurate reading, so now I'm stuck with a rental car and a diagnostic and my repairs but CarShield and America Auto, now this is my out-of-pocket cost. Trust me, it's not what it appears to be, the apple can look good on the outside but there could be a worm on the inside, be careful. I'm filing charges to get my money back and to report to BBB and the Attorney General and anyone else that listens to me, but be careful. Would I recommend this to anyone else? Heck no.

Bottom Line: No, I would not recommend this to a friend

Apr 2, 2020

Hi Burt,

There is no way to know what the cause of failure is without a diagnostic test. We pay for that if the part that failed is listed for coverage. We are sorry to hear there was confusion about this. Please review your contract and give us a call with any questions you may have.

---

Not happy

By Hardy D.

,

Colorado

,

Mar 31, 2020
Verified Reviewer

Overall Experience:

I put my car into the shop on the 13th of March 2020, I'm still waiting to get my car approved by United Car Care of Greenwood Village, CO. I have paid out of pocket $200 and I'm still waiting to get my car fixed.

Bottom Line: No, I would not recommend this to a friend

Apr 1, 2020

Hi Hardy,

Sorry to hear this is taking longer than normal. We recommend reaching out to United Car Care for an update on the status.

---

Good people to talk to, upset with the terms I encountered.

By Richard F.

,

Flanders, NJ

,

Mar 18, 2020
Verified Reviewer

Overall Experience:

First attempt at a transaction. The people were very nice but they did not cover my situation. Very upsetting. I read the policy. This part leaves something open. I feel they should have paid a portion.

Bottom Line: No, I would not recommend this to a friend

Mar 19, 2020

Hi Richard,

It is always unfortunate when a needed repair is not covered under the policy. If you have any questions about your policy or your recent claim, please contact us.

---

Friendly girls who were quick to answer my questions.

By Deloros B.

,

Ontario, Canada

,

Mar 17, 2020
Verified Reviewer

Overall Experience:

Very helpful and the transaction was completed quickly and friendly.

I would certainly recommend your program to my friends and relatives.

The program gives me the confidence that I know I would be looked after financially if I should have an accident. This is truly a great service for seniors on a limited income who might have an accident and would possibly leave them with no way to get around.

Bottom Line: Yes, I would recommend this to a friend

Mar 19, 2020

Hi Delores,

We're happy to help! Let us know if you need anything else.

---

Be sure you are clear

By Dennis D.

,

Sierra Vista, AZ

,

Mar 4, 2020
Verified Reviewer

Overall Experience:

When contracting with this company, be very clear as to the date you want the payments taken from your financial institution.

This company will take it out the date you agree to the coverage.

Bottom Line: Yes, I would recommend this to a friend

Mar 5, 2020

Hi Dennis,

Thanks for the review. Yes, you can let us know when you'd like the payment to be made each month. We are always happy and willing to work around what works best for you!

---

Fuel pump

By Gregory R.

,

Lakewood, CO

,

Feb 26, 2020
Verified Reviewer

Overall Experience:

On Saturday the 22nd, my car wouldn't start at my work and I had it towed to the Firestone mechanic. They discovered it was a bad fuel pump. Called CarShield and claims were closed. Going to call back on the 24th to see if it is covered.

Bottom Line: Yes, I would recommend this to a friend

Feb 27, 2020

Hi Gregory,

It looks like the claim is approved for $506! We're happy to help!

---

CarShield review

By Clarence L.

,

Circle, MT

,

Feb 16, 2020
Verified Reviewer

Overall Experience:

Everything seems ok, I hope I understood everything the salesperson was telling me. I believe the price was satisfactory. They were very helpful in getting what I needed to change my warranty.

Bottom Line: Yes, I would recommend this to a friend

Feb 17, 2020

Hi Clarence,

Thanks for the review and welcome to CarShield! If you still have questions about your coverage, we are always happy to explain it with you. Just give us a call when you get a chance.

---