CashAdvance.com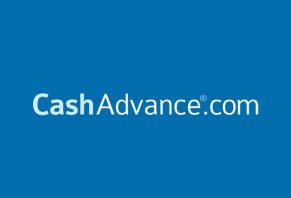 CashAdvance.com is a marketplace that connects you with multiple payday lenders through a single application, allowing you to field multiple loan offers and compare them to find out which is best.
CashAdvance.com Review: Is It the Right Option for You?
Established in 1997 and based out of Roosevelt, UT, CashAdvance.com helps consumers apply for and receive quick payday and cash advance loans through their network of lenders, regardless of their credit score.
CashAdvance.com is essentially a one-stop-shop for short-term loans, where individuals can select a lender from the company's extensive network, send in their application, and learn all they need to know about their loan, including terms, conditions, and fees.
CashAdvance.com claims to help millions of consumers obtain cash advance loans each year and offers loan amounts that usually range from $100 to $999.
From start to finish, the whole process can be completed in as little as five minutes, and the funds deposited into your checking account as soon as the following business day.
In our review, we'll show you how to apply for a loan with this company, how repayment works, what CashAdvance.com's security is like and how the site compares to others like it.
How to Apply for a Payday Loan Through CashAdvance.com
To begin the process, simply log on to CashAdvance.com and fill out an application. In order to qualify for a cash advance loan, the company requires that all applicants must:
Provide employment verification
Be at least 18 years of age.
Be a U.S. citizen
Earn at least $1,000 per month, after taxes
Have a valid checking account
Provide home and work phone numbers, as well as a valid email address
Once your application has been completed, Cash Advance will match you with lenders who provide loans that fit your credit profile and the amount you need.
Important: If you decide not to submit your loan after filling out the application, do not complete this step—simply cancel the transaction without any obligation or associated fees.
Once your application is complete, expect phone calls and emails from lenders within minutes.
At this point, it's important to keep in mind that these lenders are competing for your business, so take your time and choose the terms that best match your needs.
Don't give in to any high-pressure tactics; ask the company the following questions as you decide which lender is best for you:
What is the loan amount?
When is the first payment due?
How much are my payments?
What is the interest rate?
What are the fees associated with the loan?
What happens if I pay late?
The goal is to find the lender that provides the amount you need, a payment you can afford, low fees and, if possible, a forgiving late-payment policy.
CashAdvance.com State Requirements and Limits
Only lenders in certain states provide loans on CashAdvance.com. And, each of those states has different rules for how much you can borrow and the minimum repayment term.
We'll provide a list of those states, then show you the loan regulations for two different states.
States in Which Cash Advance Loans Are Available:

Alabama
Alaska
California
Colorado
Delaware
Florida
Hawaii
Idaho
Illinois
Indiana
Iowa
Kansas
Kentucky
Louisiana
Michigan
Minnesota

Mississippi
Missouri
Nebraska
Nevada
North Dakota
Ohio
Oklahoma
Rhode Island
South Carolina
South Dakota
Tennessee
Virginia
Washington
Wisconsin
Wyoming
You can go to CashAdvance.com's state-by-state lending page to find out what the specific rules are for your state. The following bullet points show you the differences in loan rules for three states:
California: $300 max loan amount, loan repayment up to 31 days
Colorado: $500 max loan amount, minimum repayment of 6 months
Florida: $500 max loan amount, not including fees; repayment between 7 and 31 days
How to Repay a Loan from CashAdvance.com Lenders
Once you accept a loan from one of the lenders who responded to your application, you'll work with that lender to repay the loan. They have their own set of terms and conditions that are unrelated to Cash Advance.
If you realize that you will not be able to make a scheduled payment, you will need to contact the lender directly and inquire about extending the due date.
However, remember that due-date extension approvals can hinge on a variety of factors, including lender guidelines, as well as individual state law.
If you fail to repay the lender based on your original agreement and have not contacted them to request an extension, the lender may refer your debt to a collection agency.
In this case, your credit scores will drop significantly and the collections agency will most likely be very aggressive in trying to recoup the loan.
Cash Advance is very upfront and advises all potential consumers that cash advance loans should only be used for emergency purposes, and only if they can be repaid very quickly.
In other words, payday loans should never be considered a long-term financial solution, as many of these lenders charge enormous APRs that surpass 1,500% for seven-day loans. To put this in perspective, let's say you borrowed $200 for a period of two weeks:
Your lender fees could range anywhere from $30-60, on top of the already astronomical APR.
In a worst-case scenario, you will have to pay the lender an additional $120 on top of the original $200 cash advance loan.
In a best-case scenario, you'll pay $60 in fees, in addition to the original loan amount, assuming you received the lowest lender fee and APR.
The above is just a quick example, but the reality is that most people who use cash advance loans request substantially higher amounts, and carry them for much longer periods of time.
Always keep in mind that many of these lenders attach appalling terms to their loans, so it's of the utmost importance that you thoroughly review all the conditions before accepting a loan.
CashAdvance.com's Security Measures
In order to avoid scams and other fraudulent activity, CashAdvance.com claims to work with only the best lenders in the industry, who adhere to the best practices available.
In addition, the company states that it maintains strong security measures in order to ensure your personal information remains safe, including certifications through three different third-party vendors.
The Bottom Line: Pros and Cons of CashAdvance.com
We believe our research shows that CashAdvance.com has some clear pros and cons, which we've listed below.
Pros:
Applying for a cash advance loan is quick and easy, and the company's site is very user-friendly.

Once your loan has been approved, funds can be deposited into your checking account as soon as the following business day.

Bad credit is acceptable, as long as applicants comply with the company's requirements.

No service fees are charged if you decide not to proceed with the cash advance loan after completing the application.

All transactions are tested and certified as safe by three different third-party vendors.

Repayment is easy and convenient, as the funds are automatically deducted from your checking account.
Cons:
Because interest rates and fees attached to cash advance loans are substantially higher than with other forms of credit, you may end up repaying close to double the amount originally borrowed.

As a result, it is generally a good idea to only use them as a last resort, or stay away from them altogether.

Fees and interest rates are not displayed on the CashAdvance.com website until users have submitted their personal information and can view a list of lenders.
We recommend avoiding payday loans at all costs because they are so expensive. If you need to pay for something in cash and have a credit card, it may benefit you to use a cash advance as a last resort.
Nearly every credit card offers them and APR's tend to be lower than 30%. They come with a one-time fee of between 3% and 5%. With these fees and interest rates included, cash advances are cheaper than payday loans.
If that is not an option for you, we encourage you to take the time to ask the questions we mentioned earlier. Be smart about which lender you choose. Remember, you have the power to choose where you get your money from.
Best customer service

OMG, the three ladies who work at this location are awesome, they are very helpful, respectful, and professional. These ladies deserve a raise, maybe an extra paid vacation, SOMETHING, because it's not every day that I walk into a business and get very well treated. Also, fast and exceptional service. Great job ladies, keep up the good work.

Bottom Line: Yes, I would recommend this to a friend

---

They were very nice and helpful and patient with me.

They approved me right away. I'm the payee for SSI and it was fast and simple. The staff members were always really friendly and helpful to me and treated my kids and I like family. They never charged me a late fee when they easily could have on several occasions and were very easy going and patient. Feels like I made friends for life! I'd definitely recommend them to everybody I know. The only thing I didn't like was having to take a blank check every time, but that wasn't that bad.

Bottom Line: Yes, I would recommend this to a friend

---

Advertisement

---

Total rip off

North Carolina

,

Nov 8, 2017
Verified Reviewer

As previous other people have said in other reviews, same, do not fall for it. I've filed police reports, informed the BBB, and my bank had to close the account and open a new one. Same thing, the bank called me about the closed account.

Bottom Line: No, I would not recommend this to a friend

---

Stay away please

By Anonymous

,

Texas

,

Sep 6, 2016
Verified Reviewer

First I never applied to this company, don't need a loan and they called me asking me about it. Did some fishing around and was seeing what they wanted. First they wanted me to go to Walgreens and get a prepaid card of like $250 for security deposit. I told them nah, I'm not doing that. Then he said he's going to just hit my account for the money, I told them no.

Then about a month later I get relentless calls saying I'm being sued by them for 5 grand, that the money was deposited to my account on August 5th and they said it's due the next day, plus interest. That's not a loan company. I've never heard of the amount being due the next day.

I've never signed anything, then he said you don't have to sign it. Well I never agreed to anything nor accepted it. After he told me he had my account number, wire number, even my bank card number. I called and had my my bank account closed for security reasons. Please run away from these people, they will do harm to your financial life.

After I had my account closed I was called today by my bank asking me why I was trying to deduct money from a closed account and pull it out of an ATM and transfer money under the name of cash advance in New York. I've never been there not even close to there.

They print cards in your name and write bad checks stealing from you or others, ripping people off.

They have a middle eastern accent, the guy who called me had a name Kevin, with heavy accent.

This guy actually read me Miranda rights, you know what the cops tell you when they arrest you. He claimed he was attorney. I told him well what is the account about, he said we can't tell you until I get the information tomorrow, we're just going to sue you for fraud, theft and something else I can't really remember. Then he told me that they were going to have the local police department come and arrest me. Where I live, there is no local police department just sheriff, the guy obviously has no clue what he's trying to do or what he's saying. He told me the amount which they are trying to receive and told me the date that it was deposited into my account and told me that because of the terms I agreed to it was due the very next day. I also found the number to be from New York, where the fraud was taking place and the wire withdrawal. They are thieves and scam artists.

After I told him I found out who his company was and what they were doing to people he said you don't talk down about my company like that. And I said I thought you said you were an attorney representing this company, he said no I work with this company, I'm one of the account holdings representatives. Then I told him so you just told me you were an attorney, and he got very blunt and very rude with me. Obviously all they do is scam people. Please stay away, do not use this service. I've already reported them to the BBB and hopefully these people will be arrested soon because all they're doing is harming people's lives and they will do more harm to your life than any good. They will sell your information on the black market.

Bottom Line: No, I would not recommend this to a friend

---

Advertisement

---

Scam

They get all of you information, then you can't speak with anyone. Please turn around and do not use them.

Bottom Line: No, I would not recommend this to a friend

---

Thieves!

Wisconsin

,

Feb 26, 2016
Verified Reviewer

They lie, they cheat, they steal, and they forged my name on checks. They are horrible people, that prey on people who are down and out on their luck. They deserve the worse for doing this! ANY reviews on here that are at all positive, HAVE to be fake. If there was a ZERO star, I would have picked that.

Bottom Line: No, I would not recommend this to a friend

---

It's a scam

By Dion Garland

,

Jan 4, 2016

This company just took $760 from me! Do not trust them. The guy on the phone told me, "do you really think the Better Business Bureau can do anything?" He then told me I needed to pay to get the money I already sent with a $240 up front cancelation fee. I am cancelling today.

Bottom Line: No, I would not recommend this to a friend

---

Exceptional service

By Daniel Martin

,

Dallas, TX

,

Aug 12, 2015

I have used CashAdvance twice now, and after my recent experience I wanted to find a place where I could leave a review. I was so taken aback by how kind the phone operator, Jessica, was. She stayed on the phone with me for over an hour while I explained my problem and asked for help. She talked me through the different loan options CashAdvance gave me, and helped me understand all the legal terms and fine print. She then stayed on the line while I chose and agreed to the loan I thought would be the best fit. She was only customer support so she couldn't fill out the application for me, but she patiently listened to me and stayed on the phone while I filled everything out online.

5 stars for all of the kindness and care CashAdvance took with me. I never once worried about my information being stolen and I definitely trust this site. No one asked me for money upfront and the process was seamless. I am a little confused by a lot of the 1 star reviews here, but I can't help but think they are just bitter and unhappy that they had to get a payday loan. I am grateful for the help, though.

Bottom Line: Yes, I would recommend this to a friend

---

Good overall

By Gabe

,

North Carolina

,

Jul 4, 2015

I was satisfied with this. Everything checked out and looked secure and i saw a lot of positive reviews on other sites so I thought I would give this cash advance site a go.

I don't regret it, my information was never sold and it was overall decent. I got my money same day, although of course the annual percentage rate was high. But it seemed a bit lower than other payday sites so I went with it. When you're in a jam, what else can you do?

Overall yes, I would recommend this but only if you can't get money anywhere else.

Bottom Line: Yes, I would recommend this to a friend

---

Perfect for years

By Alex

,

Salt Lake City, UT

,

Jun 30, 2015

Wow, I can't believe what I read in the comments here. Cashadvance.com is a site I have used for years. I have irregular paychecks because I am an independent contractor and sometimes if I don't have a gig I need to take out a Cashadvance to cover me until my next one.

I have never, ever had a problem with it. I never even got a single phone call from them. The whole thing was online and it was very reliable and trustworthy.

I agree with all the other commentators, this is the only trustworthy cash advance site out there. I have tired others and they just sell your information, but Cashadvance.com has always been great and I appreciate them for that.

Bottom Line: Yes, I would recommend this to a friend

---

Very smooth

By Tiana Cruz

,

Texas

,

Jun 28, 2015

I don't know what the girl who reviewed below is talking about because I never even got a phone call from CashAdvance.com. I applied online and got a loan. They gave me options to chose from and it was really convenient. I was never called or harassed. I was skeptical about this service but decided to try it because I read the other good reviews on yelp and I'm really happy about my loan.

Bottom Line: Yes, I would recommend this to a friend

---