Cellfina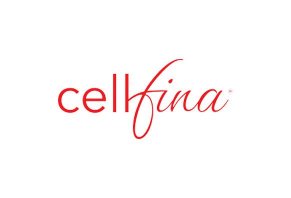 Summary
Cellfnia is an FDA-cleared, minimally invasive procedure for permanently removing cellulite on your thighs and buttocks—no recovery time required.
Pros
Minimally invasive procedure
Quick recovery time
Low risk of side effects
All tested participants had noticeable improvements
Cons
Results might be subtle
Some customers didn't think the treatment was worth the cost
Cellfina Review: A Detailed Look at Its Effectiveness and More
No one likes to deal with lumpy skin, but conditions like cellulite are hard to prevent. If your genetics leave you with unwanted puckers, it's natural to start searching for a permanent solution.
Cellfina is an FDA-cleared clinical treatment for removing the physical signs of cellulite. The results from each one-time treatment should last at least three years.
Each Cellfina treatment takes place in a doctor's office by a qualified provider and addresses the structural causes of cellulite to give you a smooth, youthful appearance that will help you get your confidence back.
Can you count on Cellfina to deliver what it promises? Learn our take on the benefits of this procedure and whether past customers think it was worth the cost.
How Does the Cellfina Procedure Work?
Cellfina addresses the structural cause of cellulite—the connective bands that run through your thighs and glutes. When these bands get too tight, they pull down on your skin and create puckering on its surface.
Cellfina works to relieve this tension so that your skin bounces back into place. This smooths it out and prevents the pucker for a new dimple-free experience.
Your Cellfina experience might look slightly different depending on who performs your treatment, but the basics will remain the same. In all cases, it is a minimally-invasive procedure that doesn't require anesthesia.
To start, your doctor will mark your cellulite dimples and administer a numbing solution across the treatment area. Then, they will use a Cellfina handheld device to gently insert micro blades into your skin and apply a fanning motion to break the fibrous bands and release the tension in the skin above.
You can expect the procedure to take less than an hour, assuming you are treating around a dozen dimples. Most people start seeing results within three days, though it takes several months for the full effects to appear.
Recovery time should be quick with Cellfina. Some people experience some soreness and tenderness immediately after the procedure, but this should disappear within a few days. You can return to daily life immediately but may want to ease up on exercise for 24 hours.
Any swelling and bruising should disappear within a few days as well, as the company reports that more than 90 percent of patients had no bruising by four weeks.
In most cases, Cellfina is a one-time procedure. However, since it will treat your worst dimples, you might find that the ones that were less noticeable before are beginning to bother you. In these cases, you might opt for the second round of treatment.
Effectiveness
According to a self-reported study from Cellfina, patient satisfaction for a single procedure was 85% at three months, 94% at a year, and 93% after three years.
Based on the Global Aesthetic Improvement Scale, every study participant had noticeable improvements compared to before the procedure after three years.
Another study published in Dermatologic Surgery in 2017 showed similar results. However, this study had a tiny sample size of 45 participants, and they served as their own controls. This makes it difficult to draw conclusions from its findings.
Possible Side Effects
Though Cellfina is considered to be a safe medical procedure, some people are more at risk for complications and should avoid it.
This includes people who are obese, have blood clotting disorders, or are diabetic, pregnant, or recently had surgery, among other issues. You can look through full safety information through the safety page.
Cellfina Cost and Guarantee
It's hard to predict what you'll pay for a Cellfina treatment, as the price varies depending on your doctor's experience, your location, and how much skin you want to be treated.
The best way to get an accurate quote is to consult with Cellfinia providers in your local area that are near you. This link should help your search.
According to Dr. Giuseppe Aragona, a general practitioner and Medical Advisor for Prescription Doctor, you can expect to spend thousands on your procedure.
"Tthe average price is around $4,250 in the U.S., minimum being $3,500 and the maximum looking to be around $6,500," he told us. "If worried about the price, you can always ask a licensed practitioner for an estimate before you do anything."
This price estimate includes the initial consultation, the anesthetic, and the treatment itself.
Regardless of where you get your treatment, all Cellfina procedures are covered by a one-year guarantee. This means that if your cellulite hasn't improved within a year of treatment, you can request re-treatment from your doctor.
You can reach out to Cellfina's main office with further procedure questions at mymerzsolutions@merz.com.
Analysis of Customer Reviews
Realself reviews of Cellfina average a 71% "worth it" rating after 75 reviews. Here's what many of them said about their experience:
Common Compliments:
Great results a year after treatment
Quick, relatively painless procedure
Doctors are very professional
Common Complaints:
Lots of painful bruising and swelling immediately after the procedure
Minimal improvements for the price
How Is Cellfina Different from Cellulaze?
There are many procedures available for reducing the signs of cellulite. Should you consider one instead of Cellfina? Here's how another popular option, Cellulaze, compares.
To start, Cellulaze is similar to Cellfina in that it is an FDA-approved treatment for cellulite. But unlike Cellfina, it relies on a laser that is inserted under the skin's surface through a thin tube. The laser's heat works to break down fat and sever the connective tissue responsible for pulling on your skin and creating a lumpy texture.
This heat serves a dual purpose, as it also purportedly works to promote collagen production and firm up your skin overall.
The recovery time for Cellulaze is slightly longer than Cellfina, as you'll need to take a day of downtime and stay away from strenuous activities for another week. Some people need to wear compression clothing during this time to help with swelling.
Cellulaze is considered best for cases of moderate cellulite, and contrary to popular opinion, it won't help you lose weight or reduce fat. There is also a higher risk of negative side effects like bruising and lumpy or scarred skin due to the procedure being slightly more invasive.
Likewise, RealSelf reviews aren't as happy with the procedure as they are with Cellfina, as only 27% shared they thought it was worth it or led to a noticeable difference in their cellulite (In contrast, 71% approved of Cellifina).
While Cellulaze costs will vary based on your provider, expect to pay around $5,800 for the treatment. As with Cellifina, one procedure should last for several years.
Though Cellifina seems to win out to Cellulaze in this comparison, some doctors recommend Cellulaze for patients who want to treat larger areas. The procedure's laser technology makes it easier to treat more of your body at once than Cellifina.
The Bottom Line: Should You Try Cellfina?
Cellfina promises a quick, relatively painless procedure that will leave you with less cellulite by the end. Though results can vary based on who performs your procedure and how advanced your cellulite is, the odds are excellent that you will notice some improvements from the treatment.
Both customer reviews and the company's self-reported clinical study indicate that the procedure works, and we saw little evidence of any side effects besides short-lived bruising and swelling at the treatment site.
Overall, the biggest complaint against Cellfina seems to be that the results are subtle and not worth the treatment cost.
Even so, we couldn't find many instances where customers took Cellfina up on its one-year guarantee to redo the procedure. This seems to indicate that most people are happy enough with their results not to make a fuss.
Should you consider Cellfina? The first step is determining whether a doctor near you offers the procedure, and then getting a price estimate. Then it's up to you whether the cost for smoother skin worth it or if another cellulite remedy seems like a better option.
Customer Reviews