CheapCaribbean Reviews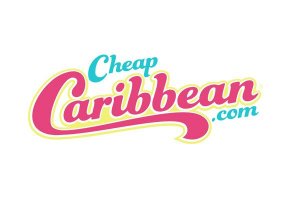 CheapCaribbean claims to provide great vacation deals to the Caribbean and Mexico at discounted prices.
About CheapCaribbean
As self-proclaimed "beach vacation experts," CheapCaribbean claims to provide the best vacation deals to the Caribbean and Mexico, as well as unbeatable prices and unparalleled customer service.
CheapCaribbean also claims to provide reviews, photos, tips, and insider information about the hottest vacation spots that you won't find anywhere else.
But should you use CheapCaribbean to plan your next getaway? We examine its claims to help you make an informed decision.
CheapCaribbean Details
CheapCaribbean claims to use technology that scans thousands of flight and hotel prices for your preferred dates and to displays the lowest fares, which include round trip airfare on major airlines.
On top of the hottest deals, CheapCaribbean also claims to feature only legitimate customer reviews on their website, which are verified prior to being posted.
When looking for your next Caribbean or Mexican vacation, the CheapCaribbean website features the following sections:
Deals & Packages – All-inclusive resorts, last-minute deals, and more.
Destinations – Mexico, the Dominican Republic, Bahamas, and other Caribbean destinations.
Resorts – Top-selling resorts, or search by interest (e.g. family friendly, honeymoon, best beach, etc.).
Luxury – Top chains, spas, luxury villas, golf, and more.
Cruises – Search by a specific cruise line, destinations, deals, and more.
In addition to these sections, you can also search for hotels and/or flights from different airports, or by specific departure and return dates, the number of rooms, and more.
Once you've found a vacation package you'd like to purchase and have completed the process, CheapCaribbean claims to take care of everything, including booking your flight and hotel rooms.
CheapCaribbean Pricing and Refund Policy
Due to the nature of the packages provided by CheapCaribbean.com, vacations can cost as little as a couple of hundred dollars, to several thousand.
The company claims that anything displayed on their website is the full price you'll pay, less any upgrades chosen by you and that there are no hidden fees. However, keep in mind of other miscellaneous charges (such as airline baggage fees) may not be reflected in these prices.
CheapCaribbean claims that by "signing up for exclusive deals," you can receive $50 off your first online package purchase and that you have the ability to make payments on your purchase. However, the full amount is due no later than 21 days prior to your departure.
If you're concerned about finding lower prices elsewhere online, CheapCaribbean claims to match prices with any other U.S.-based travel website within 24 hours of your booking, in addition to a $150 voucher that can be used on your next CheapCaribbean vacation.
In fact, CheapCaribbean provides an SPF100 guarantee that provides you with a $100 voucher if you experience any rain during your trip.
Like most travel companies, CheapCaribbean also offers Standard and Enhanced travel protection insurance in case something unforeseen happens before or during your vacation.
CheapCaribbean's refund policy is fairly detailed and wholly depends on the circumstances surrounding the refund request.
However, based on many of the customer reviews we read during our research (see more about this in the following section), the vast majority of honored refunds appear to be in the form of vouchers, not in monetary compensation.
In order to inquire about CheapCaribbean's refund policy, or to ask any other questions you may have, you can contact the company's U.S.-based customer service team at 800-915-2322.
What Do Other Consumers Have to Say About CheapCaribbean?
CheapCaribbean.com. Inc. is based out of Doylestown, PA and has been in business since 2000. It was named as Inc. Magazine's Top 5000 Fastest Growing Private Companies in America in 2013. The company also has offices in Dallas, TX and Phoenix, AZ.
CheapCaribbean.com has an A+ rating with the Better Business Bureau, despite having more than 100 closed complaints over the past three years. Most of these appear to reference difficulty booking trips (e.g. cancelled flights, incorrect travel dates, etc.) and poor resort experiences (more about this in the following section).
Outside of the BBB, most online customer complaints appear to be much the same, with the addition of difficulty reaching a CheapCaribbean representative for help while on vacation, poor customer service, and frequently overbooked hotels.
What's the Bottom Line About CheapCaribbean.com?
While CheapCaribbean seems to offer good package deals to Caribbean and Mexican vacation destinations, there are a few important factors you should keep in mind prior to booking your trip:
First, the prices displayed on the CheapCaribbean website can change rapidly (even within an hour), so if you find a good deal that you're interested in, make sure to book your trip as soon as possible. With this said, your airline reservations are made the minute booking, so it's doubly important to make sure you're ready to take the trip when finalizing your purchase.
Second, understand that CheapCaribbean only sells the resort and airline tickets, and anything that occurs outside of this agreement is beyond their control.
As such, if your flight is delayed, canceled or the resort is overbooked, it can greatly complicate the process (e.g. vouchers from the airline which are not redeemable through CheapCaribbean, etc.).
With this in mind, we read numerous customer reviews complaining that if something like this occurs, even if you've already flown to your destination, you may be essentially on your own to figure out a solution.
In fact, we read more than one review where customers were forced to drive long distances and pay for different hotel rooms out of their own pockets, without any help from CheapCaribbean, and without being offered any kind of compensation.
Even if you do manage to obtain compensation from the company, it will almost always be in the form of vouchers to use on future trips from CheapCaribbean, which could be problematic if you had a poor experience to begin with.
Next, perhaps the biggest complaint we found regarding CheapCaribbean is their lack of proper customer support. In instances like the one described above, countless customers complained that the company's customer service reps displayed an "oh well, hope you get this sorted out" kind of attitude.
Bottom line: Despite some concerns regarding poor customer service, CheapCaribbean appears to offer Caribbean and Mexican vacation packages at steep discounts, which may be suitable for budget-conscious individuals and families.
However, before booking your vacation, you may want to find out if a local travel agent will price match. Ultimately, this could give you the best of both worlds; lower fares and better/more reliable customer service.
---
Disaster!

Woburn, MA

,

Sep 26, 2017
Verified Reviewer

To all interested in attempting to achieve a great vacation, buyer beware. It started with a dream in January and ended with a nightmare in September.

A package booked with hotel and air for a somewhat reasonable price at a wonderful resort in Aruba, turned out to be the worst choice in trusting a company to assist in a vacation destination. The day of the flight, after nine months of saving, planning, and preparation, a message from the airline of a delayed flight due to mechanical issues prohibited us from making a connecting flight to our destination. The flight was delayed for over twelve hours with no backup plan or intent for helping the consumer.

When contacting the company, zero compassion was offered other than "sorry," and I was advised to contact the insurance company for support. We also completed complaints to the airline who refunded the travel company the amount of the flights but told us at best if the insurance doesn't work out, we might be given a voucher for a future vacation but will NEVER see any refund in terms of cash!

What mistake did I make by trusting such an outfit as CheapCaribbean. The name should have clued me in; shame on me. If you choose to make the same choice, shame on you.

Bottom Line: No, I would not recommend this to a friend

---

Buyer beware

We booked a trip to the Westin Playa Conchal in Costa Rica. The airfare prices "went up" in the middle of our booking, so we had to pay extra. We paid $282 for transfers from the airport to the resort and back. Amstar, the third party who actually provided the transfer, took us to the Riu, the wrong resort, instead of and in the opposite direction of the Westin.

Our flight arrived at about 1:00 pm, so we planned to have a late lunch at the resort and spend the rest of the afternoon familiarizing ourselves with the property. We spent several hours in the van and were not offered a bathroom, a drink, or a snack. We lost a half day of our vacation.

Amstar notified CheapCaribbean of the error, but neither company was responsive to telephone calls and email. No refund, voucher, nothing.

Bottom Line: No, I would not recommend this to a friend

---

Advertisement

---

Never again

By John Tuffo

,

Boston, Massachusetts

,

Dec 10, 2016
Verified Reviewer

I emailed CheapCaribbean to tell them that the beach to my resort was closed all week. First, they basically called me a liar but I emailed them a letter from the resort and they offered to take $100 off my next trip with them. That's less than 1/10th of what I paid.

I called when I got home and talked to Melanie. She was rude and told me that I was looking for my money back and that was not the case.

I'm sure that things in the Caribbean are pretty good most of the time but if things go wrong and you use CheapCaribbean.com, they will not help you.

Bottom Line: No, I would not recommend this to a friend

---

Buyer beware when using CheapCaribbean.com

By Ken

,

Pittsburgh, PA

,

Mar 21, 2017
Verified Reviewer

Beware if considering booking your travel through CheapCaribbean.com.

They don't seem to have strong relationships with the hotels that they are booking for you. I spent extra money to reserve a "premium" room, only to have many of the amenities and add-on services not available during the entire stay. I called their Customer Service on Day #2 of a 5-day trip and have yet to hear back from them (more than a week later).

They seem only interested in taking your money and not caring about what is promised or helping rectify any issues.

Bottom Line: No, I would not recommend this to a friend

---

Advertisement

---

Terrible customer service

By Rosemary Smith

,

Punta Cana, Dominican Republic

,

Sep 21, 2017
Verified Reviewer

I recently went to Riu Palace in Punta Cana on a 5-day, 4-night vacation. I highly recommended CheapCaribbean to four other couples we were traveling with since we had used them before and never had a problem.

When booking our reservation, we made sure to use the credit card associated with the airline we were flying with to avail ourselves of free baggage. Little did we know that CheapCaribbean did not use our cards to book our trip, they use their card. Needless to say, there were ten very unhappy customers checking in at the airport. We tried to straighten the situation out with airline personnel but were unsuccessful. Having no choice, we paid the baggage fees which also were charged for our return trip. Figured we would straighten things out with our booking agent when we returned to the US.

So we arrive at the hotel for check-in, and although clearly stated on our receipts to group rooms together, we were scattered about. The hotel claimed they were not aware of the request. Tried reaching out to CheapCaribbean to no avail.

When we returned home, we tried contacting our agent, he was useless, put a call to customer service which went directly to voicemail. I left a minimum of 5 messages and finally stated I would contact local news station if I did not get a return call within 24 hours. I was contacted and after many unpleasant words with the representative who told me to contact the airline and my credit card company to ask for a one-time credit for baggage charges. She then said she would credit each couple's account with a $100 credit. I told her not to bother, no chance in this lifetime I would ever use or recommend CheapCaribbean.

I had used them in the past and never had an issue. Very embarrassed by my recommendation to our friends after the treatment we received. I would not recommend this company to my worst enemy and feel they did nothing to restore good faith.

Bottom Line: No, I would not recommend this to a friend

---

Total scam

By Julie B.

,

Wisconsin

,

Sep 7, 2018
Verified Reviewer

Do not use, total scam. I booked 4-star resort and got a 2-star. The place was horrible. CheapCarribean said well, then why did you book the deal of fortune? My husband has waited 20 years to take this trip. We knew before we wanted to change hotels just based on reviews, but CheapCarribean wanted a fortune to change and wanted to charge us more for a lesser resort.

This is a scam. You are not saving money through them, you are getting taken. Run far. We stayed at Sunscape, which CheapCarribean says is 4-star, but it is a very run down place and needs lots of updating. The air in my kid's room didn't work. The air in our room made puddles on the floor and we had to listen to it dripping in a bucket all night. We were only allowed two towels for three in a room, and don't ask for more toilet paper, it takes hours and multiple calls for them to come. People are crabby at the resort. NO Jamaica experience there at all. The food is gross.

Bottom Line: No, I would not recommend this to a friend

---

False Advertising - Buyer Beware

By Lindita K

,

Ossining, NY

,

Aug 29, 2016
Verified Reviewer

I was in the process of booking The Premium Junior Suite Ocean View for the Secrets Playa Mujeres Resort in Cancun, Mexico, and when I clicked to pay, the flight was no longer available within just a few seconds. Their site shows when there are only a few tickets left, and there was no notification for this at all. The next best departing flight was an additional $80 per person. Therefore, I was forced to purchase the more expensive airfare which was scheduled to leave earlier than the departing flight I was originally in the process of booking.

After purchasing the trip, I checked other vacation sites because I was disappointed in how their prices jumped up immediately. Their site almost seems to be a bait and switch. I went to AppleVacation.com and I found the same exact room and flight for $149.82 less than their price. In addition, AppleVacation also includes a free round trip transportation to and from the resort, $400 in coupons, and you have the option to select your airline seats. This is my first time booking with CheapCarribean, so they were offering a $100 coupon which I never received in time for my booking. I have yet to receive the email by the way.

I have been on the phone waiting to speak to someone for over an hour about cancelling or price matching, but when I called on a second line to book a trip I got an immediate response. The company's priority is to book, so they intentionally make the cancelation process extremely difficult and will consistently blame their sites maintenance for all their issues.

After waiting for over an hour and the first person was completely helpless, I decided to ask to be transferred to a supervisor. The supervisor told me that I would not be able to price match and receive their $100 first time credit that was promised, so be sure to read their fine print on their website about coupons and price matching. While I was on the phone with the supervisor for almost half an hour, I was checking travel comparison sites and noticed the same exact trip, including airfare, dropped by $250. I thought this was an error since I had just booked the same exact trip, but when I looked up the trip again through CheapCarribean, it had in fact dropped by $250. Therefore, had I not checked and waited on the phone for two more hours, I would have been stuck paying that much extra. While speaking to her, I asked how a dramatic change like that is possible and again, it was blamed on their website maintenance.

I never received our trip confirmation, and never received the $100 coupon. When we called the next day to ask why, they again blamed it on the site maintenance. In total, I have spent over four hours on the phone with CheapCarribean (mostly on hold). I subsequently found out that the AeroMexico flight that I was taking was chartered through AppleVacation and I may not be able to sit with my significant other since we are not guaranteed seats.

The booking process with CheapCarribean has been a hassle to say the least, but at least you have the option to split your payment. I guess (one star for them). As their site states while selecting rooms, "This room is similar to the Junior Suite Ocean View but offers more space..." for $35 more per person. I was curious in how much more space the room had in comparison, so I checked the hotel website and contacted the hotel directly. The website states that both rooms are 602 square feet and when we contacted the resort they said the same about size of the room and that the layout was identical.

Overall, I would recommend to stay away from CheapCarribean.com as their prices may be cheap, but the headache, frustration and lost time will surely makeup for their "cheaper?" rates. Their customer service never even accepted responsibility or apologized and merely blamed all these issues on site difficulties that occur past 12:00 AM. Meanwhile, we had booked our trip several hours before, but were on hold waiting to speak to a representative until past midnight. This became a three day process.

Bottom Line: No, I would not recommend this to a friend

---

Mexico vacation

I will never order a vacation package from CheapCaribbean again. We stayed at the Oasis Lite in Cancun Mexico with another couple that had the same experience with the company.

I was told I would have a ride from the Cancun Airport to the resort, but that didn't happen. I was told that the food was amazing, but I've been sick the whole trip and the past three days that I've been home. The drinks are so watered-down that you have to drink a lot to get a buzz, and then you don't feel good from all the fluid intake that you don't want to drink anymore because you're bloated.

They told me I would be safe, but I found the drug cartel at the beach and at the front entrance of the resort on the beach. They told me there would be a King size bed, but that didn't happen and we got Double beds instead. I was told I was getting a beautiful room, but that didn't happen since there were used beer bottles hanging around, dirty bathroom with hair and streak marks on the toilet, dirty walls with painted unfinished, etc.

After complaining for two hours of the condition of the room with no help from CheapCaribbean, because they told me their hands are tied. I've never been so disappointed or sad before on a vacation. Never again.

Bottom Line: No, I would not recommend this to a friend

---

Bad planning on their part

By William D.

,

Hatboro, PA

,

Aug 27, 2018
Verified Reviewer

We went to Belize for a week. We flew from Philadelphia to Atlanta and Atlanta to Belize City. Ok. We were to stay in Hopkins Bay. My girlfriend paid for ground transportation from the airport to the hotel. Upon arriving in Belize City, we were informed we would need to take a whole extra plane to get to Dangriga and then we also had to arrange a ride from Dangriga to the hotel. This caused an additional 2-hour delay. The fact that CheapCarribean didn't even tell us about a third flight, which was chaotic and stressful. When we left the hotel, of course, the same scenario applied and even more disappointing was that we had the additional charge of $390 that was supposed to be covered. Not so "Cheap!" Never again with CheapCarribean. They suck!

Bottom Line: No, I would not recommend this to a friend

---

CheapCaribbean was great!

By Gemma V.

,

New York

,

Jul 5, 2018
Verified Reviewer

I booked a standard all-inclusive to Punta Cana over the phone with CheapCaribbean. I heard from friends to use this service but was nervous based on the negative reviews online.

5/5 stars - we got exactly what was booked, including direct flights, airport transport, and the resort itself. We did not purchase any upgrades or premium memberships, so we had no disappointments when we arrived. I recommend this service, especially if you can call them and book through them. Make sure to ask questions and share your requests (quiet room, pool view, etc) as they can help you get that. Do not be afraid of the negative reviews!

Bottom Line: Yes, I would recommend this to a friend

---

Quality of CheapCaribbean

By Lucille R.

,

Stamford, CT

,

Mar 19, 2019
Verified Reviewer

I just utilized CheapCaribbean for the first time in February 2019 for the first time to fly into the Melia all Inclusive Resort in the Bahamas for my daughter who turned 50. Our agent helped us from November to February, he was very accessible, gave me his direct number, also answered in a very timely manner via email. I would recommend CheapCaribbean again, and we shall call them again (Jason) for our next vacation. One should keep in mind that customer service agents, they are all different...some put their all into it and some may not!

Bottom Line: Yes, I would recommend this to a friend

---