CheckPeople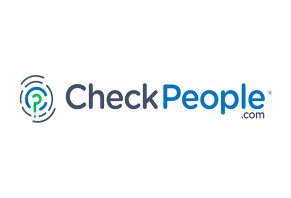 Summary
CheckPeople promises easy access to public records at a simple monthly rate. However, our analysis shows you'll likely have better results with one of its competitors—or possibly a basic Google search.
Pros
Website is simple to use
Relatively straightforward monthly pricing
Cons
Information is often inaccurate
Only possible to cancel by calling customer service
Many customers continued to be billed after they canceled
CheckPeople Review: A Detailed Look
CheckPeople is a people search website that lets you look-up anyone in the United States by their name or phone number. The site promises to help you learn hard-to-find information through each search, similar to a traditional background check.
This site claims to stand out from other people search platforms by keeping the search process simple so that you get the results you want fast without excess information.
Does CheckPeople live up to its own claims? I've tested out the service to help you decide.
How Does CheckPeople Work?
First, it's essential to differentiate this service from a traditional background check. All of the information shared on CheckPeople is publicly available, often through court records, social media profiles, pubic licenses, and more.
What you're paying for is the convenience of accessing all the information in one place, rather than privileged access to it.
CheckPeople, as with all personal search sites, has some legal limitations. You can't use the website for anything that goes against FCRA guidelines. This includes discriminatory decisions related to employment, insurance, tenant screening, and more.
Some of the ways you can use a service like CheckPeople includes finding people you've lost track of, scoping out a potential suitor before a first date, or seeing who has been calling you without leaving voicemails.
To use the site, you'll start by searching with a full name and location, if you know it.
Your search will bring up one or more potential options, each with a list of addresses associated with them. You can select the person that seems the most accurate to load their profile report.
As the page loads, you'll see a list of suspected relatives for the person in question. Select as many as desired to load their profiles as well.
You'll need to specify further that you are comfortable seeing "embarrassing and unfiltered comments" on the person's reports, and then share your full name and email address.
This full loading process might take up to ten minutes. In the end, you'll finally see the payment screen (more on this later).
Once you sign up, you'll gain full access to this report and can search for an unlimited number of other people.
Is CheckPeople Accurate?
I paid the $5 to see what CheckPeople really offers. (I've tested all of the popular people search websites so I am very familiar with the industry.)
CheckPeople is set up in much the same way as these other sites. You'll first see your person's personal information (including their full name, birth date, and possible relatives and associates).
Then, their potential contact information, education, and work history, known living locations, any evidence of criminal records, links to social media platforms, and any pertinent information available related to their assets, licenses, and finances.
I started by searching for myself and found that CheckPeople's accuracy seemed to match its competition.
All the basic details about myself were accurate. However, the site included several cities I've never been to as "known addresses" and included my childhood home phone number as the top way to contact me, despite that I haven't used it in over a decade.
One out of four listed emails were accurate, and fully half of my listed "known relatives" were complete strangers.
In other words, CheckPeople contains accurate information, but fake facts typically surround it. This makes it tricky to trust anything you find on the site, as you can't guarantee that you've found the right address, email, or phone number.
However, my report's accuracy increased the further I scrolled. It seemingly contained the full contents of my LinkedIn profile and accurately showed my Facebook profile picture and Pinterest account information.
My home was also listed correctly, and my criminal records section came up appropriately blank.
How this information will help someone searching for me is unclear, though, as most can be found on the front page of Google.
The report's accuracy went down as I searched for other people. My family member's reports were scant and full of false facts, including lots of wrong relatives and addresses.
My brother's account contained next to no usable information, but that wasn't necessarily surprising as he is barely active on social media.
I also searched for some acquaintances with known criminal records to see what would come up. A few people's accounts contained some of the relevant information related to their record, but others were alarmingly blank.
Finally, I searched for some celebrities to see whether this service could help me dig up some information on them. Unfortunately, most accounts, from Justin Bieber to Lindsay Lohan, were clean of any exciting information, and I was left disappointed.
Overall, I believe that CheckPeople might help you track down some of the most basic information about a person of interest, and it can be valuable from a contact standpoint if you're willing to work through some fake email addresses and phone numbers.
However, I'm skeptical that this site offers much value beyond what you can pull up in a quick Google search.
Pricing and How to Cancel
There are several payment options available for CheckPeople. Upon loading your first report, you'll receive an offer for a "special 3-day trial pass" for $4.99.
Unless you cancel your trial pass within the first three days, you will be billed $29.16 every 30 days.
The best way to cancel your subscription is to call customer service at (800) 267-2122 at least three days before the start of the next billing period.
Analysis of Customer Reviews
There are more than 400 reviews for CheckPeople on Trustpilot, and they average 2-stars. Rating on SiteJabber is higher, averaging 3.85-stars after over 100 reviews. Here are the main takeaways:
Common Compliments:
Site is easy to navigate
Possible to search multiple people at once if they are in the same family
Common Complaints:
The company pulled a "bait and switch" by charging customers more than expected for membership
Lots of unexpected charged involved with signing up, even when users only committed to a three-day trial
People with criminal records often came up clean
Many customers were continuously charged even after canceling their membership
Cancellation through phone can be a hassle
Popular Alternatives to CheckPeople
| | CheckPeople | Instant Checkmate | Truthfinder | BeenVerified |
| --- | --- | --- | --- | --- |
| Monthly Subscription Cost | $29.16 | $34.78 | $27.78 | $26.89 |
| Trial Cost | $4.99 for three days | $1 for five days | $1 for five days | NA |
| How to Cancel | Must call the company directly | Can contact the company directly or cancel through your online account | Can contact the company directly or cancel through your online account | Must cancel by calling or emailing support directly |
All four of these websites offer a way to search people online for publicly-available information about them. Each has a similar pricing strategy and tends to show similar information.
Of these four services, my favorite is Instant Checkmate. I personally found the information to be the most accurate and comprehensive, with the lowest ratio of incorrect facts (though there were still plenty!).
Likewise, Instant Checkmate tends to use fewer 'scare tactics' and promises of shocking information and instead presents each profile in a straightforward way.
The fact that you can cancel your account at any time online saves you the tedium of being on hold with CheckPeople customer service as well.
The Bottom Line
CheckPeople offers one of many options for searching for publicly-available information online. However, it's not necessarily the best.
My testing seems to show that the site's accuracy is often suspect, and you'll pay more for a trial offer than its competitors.
Likewise, the site offers only one pricing plan (no option to save money by buying in bulk), and you can only cancel through a tedious call to customer service.
If you're interested in getting the information promised by CheckPeople, I recommend trying out Instant Checkmate instead.
You can also find much of the same information for free, so consider seeing what's available on Google before you put down any money.
Customer Reviews