Chime Banking
Claimed This company has claimed this profile, is getting alerted on any new customer reviews entering this page, and may engage in dialogue with its customers to address their matters.

Companies cannot pay money or provide goods in order to remove or alter customer reviews.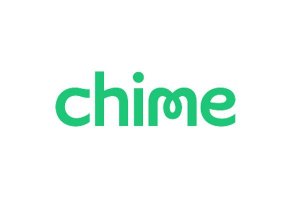 Using a fee-free checking and savings account structure, Chime Bank allows you to perform all the functions you would at a traditional bank via an easy-to-use, highly rated banking app.
Chime Banking Review: A Detailed Overview
What Is Chime Banking?
Chime Bank is an online bank that offers checking and savings accounts that don't charge fees.
The bank was founded in 2013, according to its LinkedIn profile, under the leadership of co-founders Chris Britt and Ryan King. Britt is the company's current CEO, while King is Chime's CTO.
Britt has a lot of experience working in the credit card and prepaid card industry. He was chief product officer and a senior vice president at prepaid card company Green Dot Corporation, as well as a Senior Product Leader at Visa.
King has a lot of experience working IT in Silicon Valley – he was CTO and Vice President of Comcast Silicon Valley from May 2011 to November 2012, according to his LinkedIn profile.
The bank has grown in popularity as Millennials have shunned big banks in search of smaller, online banks who don't charge fees and function through app-based banking.
"It is an upstart bank account that pitches itself as being built for a more technologically savvy-generation," a Jan. 2016 Fortune article said. "Unlike big banks, Chime was created during the smartphone era and, therefore, features an app that is more than just a way for customers to review their bank accounts."
Chime certainly has, from our perspective, brand recognition and relevancy, but what exactly do they offer? In our review, we'll discuss how the bank works, the fees it charges and what customers are saying about their Chime experience.
How Chime Works
Chime offers the basics you'd get with a traditional banking experience: checking, savings, and an app. However, as you'll read, these features have nuances that separate them from big banks.
Chime Checking
Chime's checking accounts are called "Spending" accounts and are purely online. There are no Chime brick-and-mortar stores.
At the time of publishing, Chime offered four ways to deposit money into your account: Direct Deposit, ATM deposits, and bank transfers.
Direct Deposit is pretty standard among banks, but Chime says that you might be able to receive your paycheck up to two days early.
Chime gives you a Visa debit card with which you can pay for stuff like groceries or bills, but you can also use it to deposit cash to your Chime account via Green Dot ATMs. If you remember from our introduction, Green Dot is where Chime's CEO used to work.
According to Chime's website, you may have to pay fees to do a transaction at a Green Dot ATM.
Chime says that you can deposit money from any of your existing bank accounts into your Chime account for free. However, Chime limits these transactions to $200 a day and $1,000 per month.
You also have the ability to make instant transfers to fellow Chime members via the app's "Pay Friends" feature.
Also, you have the ability to deposit checks by using their photo deposit feature.
Pro tip: At the time of publishing, Chime Bank did not offer joint spending accounts.
Chime Savings Account
Chime's savings account is one in which you deposit money with what's known as a "round-up." If your grocery bill, for example, comes out to $51.63, then Chime automatically deposits $0.37 (the "round-up" to the next dollar).
This is nothing new – Bank of America started a program like this around a decade ago.
The Chime App
You can follow your account, spending, and other data through Chime's app, which is available for Android and iOS.
The app is, basically, your bank. It's where you go to check your balance, find out if deposits have arrived in your account and see where your money is going.
Like other banking apps, you can use Chime's app to find ATMs, conduct transactions and check your balance. The app also notifies you when transactions take place.
If you want to access your bank statements, you have to do so through Chime.com. The previous month's statement is available on the 5th of the following month, Chime's FAQ section says.
Pro tip: Chime lets you send paper checks via your chime account anywhere within the 50 states. Checks will take three to nine business days to arrive at the payee's address.
Chimes Bank's Fees and Spending Limits
Chime's Spending and Savings don't charge monthly fees or overdraft fees. However, there are fees and spending limits related to their accounts that you need to know.
Chime Bank's Fees
After reading through Chime's fine print, we found only one fee: a $2.50 charge for using out-of-network ATMs.
Chime says they will charge you $2.50 for withdrawing money from any non-MoneyPass ATM locations, and that some financial institutions may charge a fee for checking your balance or attempting a withdrawal without actually withdrawing money.
Here's how their fine print puts it:
"If you use an ATM not owned by us for any transaction, including a balance inquiry, you may be charged a fee by the ATM operator even if you do not complete a withdrawal. This ATM fee is a third-party fee amount assessed by the individual ATM operator only and is not assessed by us. This ATM fee amount will be charged to your Spending Account."
Chime's Spending Limits
Further reading in Chime Bank's fine print revealed a series of limits on transactions that would be helpful for you to know about.
For the first 30 days you have your account, any check deposits above $5,000 will be split up. The first $5,000 is available the next day, but it could take up to nine days to see the remaining amount in your account.
Chime puts a $5,000 limit on the payment amounts you can make at one time with a check and a $10,000 limit on all checks written in a month.
As we mentioned earlier, Chime limits transfer to your account from other bank accounts to $200 a day and $1,000 a month.
Also, Chime limits your daily cash deposits to $1,000 a day and $10,000 a month.
Overdrawn Accounts
Chime may not process a payment if it requires more money than what you've got in your account. If for some reason, you have a negative balance, Chime says you need to make an immediate deposit to push your account back into a positive balance. If your account has a negative balance for 90 days, Chime says they'll close your account.
Debit Card Restrictions
You can do an unlimited amount of Chime debit card withdrawals during any given day. However, your ATM withdrawal limit is $500 per day. The same rules apply to getting cash back at a point-of-sale.
Chime says your debit card purchases will be limited to $2,500 per day.
Chime Banking Customer Service
If you need to contact Chime, you can do so via calling their customer service phone number from 7 a.m. to 7 p.m. CST Monday through Saturday and from 9 a.m. to 5 p.m. CST on Sundays.
You can also contact them through their app, as well as via their email address: support@chime.com.
Reviews of Chime Banking
Chime's mobile banking apps get excellent reviews from users. At the time of publishing, the app had a 4.7 rating from more than 34,000 reviews in the iTunes store and 4.6 stars from more than 34,000 reviews in the Google Play store.
There wasn't a high rate of bad reviews for the apps. Those that were negative focused on the limitations of the card and, in some cases, it took longer than anticipated for money to show up in the user's Chime Spending and Savings accounts.
The Bottom Line
In general, we believe that Chime offers an excellent platform for someone who wants to take their banking online, receives direct deposits from their employer and wants to escape the monthly fees they pay at a bank.
Pros
Based on our research of this app, we believe the banking company's best features are its lack of a monthly fee as well as the ease with which you can use their app.
Banks like Bank of America and Chase make a practice of charging customers each month to have a checking or savings account.
Chime doesn't, nor does the company charge you when you overdraw your account. Considering that banks like Chase and Bank of America will charge you $34 and $35 for an overdrawn account, not worrying about those fees with Chime is a definite benefit.
Cons
The drawbacks to the banking app are that their ATM fees can be expensive if you're not near an in-network ATM, which typically isn't a problem you face with a traditional bank.
However, considering that banking is becoming mobile and ATM withdrawals are declining in popularity, this may not be a big deal.
Referred

By

Tonya L.

,

Oklahoma

,

Nov 14, 2019
Verified Reviewer

Card took too long to come in the mail, already had deposits in it and could not use. Also I clicked in my son's link to start my account, we both have had direct deposits made, but did not get the $50.00 like they say. When I contacted customer service they tell me I didn't use the link even though we were sitting next to each other when he sent it and I clicked on it and went from there. I won't recommend anyone else.

Bottom Line: No, I would not recommend this to a friend

---

Really like Chime

By

Tonia B.

,

Nov 12, 2019
Verified Reviewer

Initially, I only had this card to use Cash App cash, the bank I used did not support the app. My job went paperless shortly after I opened my Chime account and made direct deposit compulsory. I closed my Bank of America account and used my Chime account to get my paycheck AND I was paid a day and a half earlier. I don't pay these dumb monthly maintenance charges, either.

Bottom Line: Yes, I would recommend this to a friend

---

Advertisement

---

Chime Bank is a scam

By

Eric G.

,

Denver, CO

,

Nov 4, 2019
Verified Reviewer

Run away from this bank as fast as you can. You've been warned. Not only was this "bank" offline for three days this month, they inexplicably closed my account with over $5000 in it. I got no alerts, no explanation, nothing. They don't respond to emails to their support nor will anyone answer a phone. I have no way to pay my bills nor do I have any idea where my money is. This is not a legitimate business let alone someone you can trust with your money. Run far away.

Bottom Line: No, I would not recommend this to a friend

---

1 out 1 people found this review helpful

It's not the 1900's, 2019 trust your bank, but not Chime

By

Emily C.

,

Boise, ID

,

Oct 23, 2019
Verified Reviewer

Overall I thought Chime was great. It seemed consistent at first, but then on a couple of different occasions, I got my Direct Deposit later than when I'd usually get it. Then last week with the whole Chime system being down for a couple of days really threw me for a loop. Although they said ATM/Debit transactions were available, not all are created equal. The time the system went down was when I was supposed to be getting my Direct Deposit. Well, I had no access to that. Couldn't pay bills, buy myself groceries, and best of all definitely couldn't order myself an Uber. If this happened with any major bank, oh woah, the fallout would be tremendous. Instead, we get an email: sorry for the inconvenience, I know we've had a lot of complaints, rest assured we are working on it? My advice to you is, you want to trust and access to your funds? Use a real bank, at least they are consistent. Yes, there are more fees, but you don't have to worry about where your money may have gone or why you don't have access to it. I loved Chime, but after these couple of strikes, I definitely will be okay with waiting a few extra days to get my direct deposit with my usual bank.

Bottom Line: No, I would not recommend this to a friend

---

Advertisement

---

False advertising

By

Patricia B.

,

Columbus, OH

,

Oct 22, 2019
Verified Reviewer

I referred someone by sending them the link through my Chime account. I helped them set up their account through the link I provided and when I contact Chime about it, since two deposits have been made to the new account, they state that nothing was ever set up under their email or account code. Which I know it was since I helped. Also all the issues lately with cars being declined and services being down, this bank has a lot to be desired if they plan on keeping people.

Bottom Line: No, I would not recommend this to a friend

---

0 out 1 people found this review helpful

Worst company to bank with

By

Carlton K.

,

Michigan

,

Oct 19, 2019
Verified Reviewer

They always have issues, and when they have problems you can't access your funds. You try and call and get hung up on. You send emails, they don't answer. Have been down for over 2 days there are a lot of people that still can't get their funds. I have already stopped all deposits and will be doing all banking elsewhere.

Bottom Line: No, I would not recommend this to a friend

---

1 out 1 people found this review helpful

Not a good experience

By

Shawn P.

,

Butler, PA

,

Oct 19, 2019
Verified Reviewer

I was referred to Chime bank by a friend. The company advertised if you refer a friend and they set up direct deposit you will both receive a $50 bonus. At that time I set up direct deposit and had the minimum requirements for the both of us to receive the $50 bonus. I never received my $50 bonus nor did my friend. I called into customer service several times. To make a long story short, we never received our money. I still was willing to use this company for direct deposit. A few ago I got off work at 2:30 AM and tried to order an Uber, Chime declined to pay the Uber. I understand that there was Experian so-called some technical difficulties, however, Chime stated that we could still make purchases withdrawals from ATMs and direct deposit still would go through, that wasn't the case at all. Yesterday I was supposed to receive my direct deposit in my Chime account and it still has yet to be posted. I have a lot of bills on auto-pay that were declined because of this reasoning from Chime bank.

I strongly believe that Chime bank was hacked and they're just not telling us. I have emailed Chime bank a dozen times between yesterday and today and haven't even gotten a response. As soon as I receive my money I am withdrawing it all and closing my Chime bank account down. I also have filed a complaint with the Better Business Bureau and I would suggest anyone that's experiencing the same problems with it and with this company should also file a complaint with the Better Business Bureau.

Bottom Line: No, I would not recommend this to a friend

---

0 out 1 people found this review helpful

Convenient

By

Kyle R.

,

Ohio

,

Oct 16, 2019
Verified Reviewer

Chime is easy to use, very good functions and quick pay. It pays up to 2 days earlier than most places do, you can easily earn cash back on purchases as well as rounding up your spending to be added to your savings.

Bottom Line: Yes, I would recommend this to a friend

---

0 out 3 people found this review helpful

Denied for account with not reason

By

Annie C.

,

New York

,

Oct 15, 2019
Verified Reviewer

I applied for Chime and they denied me an account without any reason provided. I have VERY GOOD CREDIT and nothing wrong with my identity or any other issues. It seems like a scam after they take your SS number and info and then deny you without reason. I have other online bank accounts with no problem whatsoever. THIS HAS SCAM WRITTEN ALL OVER IT!

Bottom Line: No, I would not recommend this to a friend

---

0 out 2 people found this review helpful

THE BEST BANK EVER!

By

Lisa S.

,

New York

,

Oct 15, 2019
Verified Reviewer

I am so delighted I found this bank. A real bank that greets me every morning, very cute and funny, by telling me my balance, to absolutely no fees for anything, to them making out a check and mailing out, yes, they also stamp it, to loaning me $20 a month till my next deposit, with no fees! And I can chat with them and customer service is wonderful. I never have to call or figure out what is in my account when I make purchases or payments, because it gets deducted automatically. So simple and safe, and they have a fun approach to things (like I said with morning reminders saying "Hola" or "good morning Lisa" with a pic of coffee or something telling me my balance). And I was able to hook up Experien boost and my score went up 42 points, thank you Chime. I really love this bank for all reasons. It's the best and I wish I found them sooner. Never any worries, EVER.

Five stars, I would give 10 stars if I could. I am giving my honest review and no compensation at all. Just my real review for a really wonderful bank. Please look into them. You won't regret it, I swear...

Bottom Line: Yes, I would recommend this to a friend

---

0 out 1 people found this review helpful

Excellent bank

I have had them almost a year now and have never paid a fee. Have had no problems and even have an amazing FREE overdraft! Absolutely love this bank. My money is always deposited early!

Bottom Line: Yes, I would recommend this to a friend

---