Chime Banking
This company has claimed this profile, is getting alerted on any new customer reviews entering this page, and may engage in dialogue with its customers to address their matters.

Companies cannot pay money or provide goods in order to remove or alter customer reviews.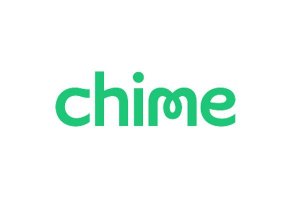 Summary
Chime Bank's focus on not charging fees, as well as its generous overdraft policy, are two of the key features that make it a good choice if you want a simple online checking and savings account.
Chime Banking Review: Is It Right for You?
What Is Chime Banking?
Chime Bank is an online bank offering checking and saving accounts, a debit card and direct deposit without any fees.
The bank's defining characteristics is its combination of a fee-free online banking platform and a generous overdraft program. Its checking accounts are part of a new era of online-only banking through which you can do everything you could via a traditional bank without stepping into a bank.
In this review, we will give you a quick overview of how the platform works, what makes Chime different, what customers are saying about their experience and how the bank compares to other online banks.
We will wrap up with a section about the bank's overall pros and cons.
Chime Checking Account Features
To open an account, you'll fill out an application just like you would at a traditional brick-and-mortar bank.
The advantage Chime Bank gives you is that they don't use ChexSystem, a credit bureau that provides banks with information about your history with checking and savings accounts.
Most traditional banks use ChexSystem to vet account applicants, which means you have more of a chance of getting an account with Chime if you have a poor history with other banks.
If Chime approves your application, they will give you a checking account and the option to open a savings account.
Chime calls their checking account a "Spending" account. These accounts include the following features:
SpotMe overdraft protection
No fees
Direct deposit and transfers
Cash deposits
Debit card
Connect to Apple, Google and Samsung Pay
Send/deposit checks
SpotMe Overdraft Protection
Chime Bank's unique feature is that it doesn't charge overdraft fees and will allow between $20 and $100 or more of charges to go through before they decline transactions.
What makes this feature unique is that only one other online bank offers a similar program. All other popular online banks either charge you overdraft fees or they decline the transactions that would overdraw you.
A few important nuances of Chime's SpotMe program are:
You have to have at least $500 of direct deposits in the past 31 days to participate.
Chime determines your overdraft limit based on account history.
It doesn't cover ATM withdrawals, transfers, or Venmo, PayPal, and Square Cash transactions.
SpotMe is a program you have to sign up for in the app once you have your account. When you do, Chime will notify you any time you overdraw. They will also tell you if they choose to change your StopMe overdraft limit.
Also, anytime you overdraw your account and SpotMe covers you, you can (but don't have to) leave the bank a tip to compensate them for their generosity.
No Fees
Chime Bank, like many online banks, won't charge you any fees to have an account. This means you don't have any monthly maintenance fees, no fees for making too many transactions and no fees for overdrawing your account (spending beyond what's available in your account). Also, you won't pay a foreign transaction fee for using your debit card abroad.
However, you will pay a $2.50 fee if you use an out-of-network ATM.
Direct Deposit and Transfers
The bank lets you make direct deposits of paychecks into your account. They note you'll get your paycheck two days quicker than if you took it in check form.
Also, you can send money to and from your Chime account just like a traditional bank. You can link your other bank accounts to your Chime checking account. However, Chime limits transfers from your linked accounts to $200 per day and $1,000 per month.
Also, Chime accepts transfers from the following banks only:
Chase
Bank of America
Wells Fargo
Citi
US Bank
USAA
Fidelity
PNC Bank
Capital One 360
TD Bank
SunTrust
Navy Federal
Charles Schwab
Cash Deposits
You can deposit cash to your Chime checking account but the process is cumbersome. You'll need to go to a GreenDot At the Register location, which is a network of around 60,000 stores that include Family Dollar, 7-Eleven, Dollar Tree and similar stores.
You'll give the cashier your cash and your Chime debit card and tell them you want to do a GreenDot deposit.
GreenDot charges up to $4.95 for cash deposits. This per-deposit fee could be costly if you work for tips, as you'll have to make regular cash deposits to your Chime account.
Debit Card
Finally, you get a Chime debit card you can use to make purchases just like debit cards from traditional banks. You can use this card to withdraw money at MoneyPass ATM's—there are more than 38,000 around the country. You can get cash back with the card at retailers, too.
Chime lists all these locations via their ATM & Cash Back Finder page. If you tend to use ATMs and get cash back, check this locator page to ensure Chime has locations near you.
Apple, Google, and Samsung Mobile Payment Integration
You can connect your Chime debit card to Apple, Google and Samsung's mobile payment apps. Chime's fine print notes you can't set up recurring payments or bill pay via Apple Pay with your Chime bank debit card.
Sending and Depositing Checks
Chime allows you to send checks via the Chime app for free. You identify who the payee is and how much you want to pay and Chime sends a check on your behalf. Their fine print says it will take between three and nine business days for the check to arrive.
If you need to deposit a check, you can do it through the app. You'll tell Chime the check amount, and take a photo of the front and back of the check. You have to be enrolled in direct deposit to use this feature.
Chime Savings Account Features
Chime's savings account is very basic. It doesn't offer nearly the number of features the bank's checking account provides.
However, Chime does a good job of integrating the savings account with two savings tools: automatic deposits and Save When You Spend round-ups.
Automatic Deposits
You can automate savings by transferring a certain amount of money at a certain time each month. Also, you can send to your savings account a certain percentage of your direct deposits that you choose.
Save When You Spend
With this feature, Chime will round up every transaction to the next dollar and deposit the difference into your savings account. You have to sign-up for this program through your Chime account – it does not happen automatically.
Chime savings accounts earn 0.01% interest per year.
Analysis of Customer Reviews
Chime has over four hundred customer reviews here on HighYa for an average rating of 3.9-stars. Seventy-three percent of these customers indicated that they would recommend the bank to a friend.
We analyzed these customer reviews and here are the main takeaways:
The bank has outages that affect transactions. Multiple customers in the recent reviews complained about multiple-day outages and issues with debit card transactions and direct deposits. Customers were not able to make purchases or pay bills through their account.

It's hard to talk to a real person via customer service. Multiple readers said they had a hard time reaching a person when they Chime's customer support. We faced the same issue. We called Chime multiple times via their customer service number and could not connect with a real person. You'll find this very frustrating if, for example, the bank has an outage and you can't get your questions answered by phone.

No fees. Many reviewers expressed the happiness about Chime not charging overdraft fees and service fees banks typically charge.

Paychecks arrive quicker. Multiple reviewers said they enjoyed the fact that Chime's direct deposit resulted in paychecks showing up earlier than their coworkers' paychecks.
These reviews indicate there are some clear pros and cons. First, you have to remember that Chime is an online bank with one website and app, and no physical locations. So, if Chime's website and app are down, then you can't access your money or pay bills.
Second, you'll have a difficult time reaching a live person if you need to ask questions or resolve an urgent matter. Chime's phone number provides various pre-recorded messages.
Also, many positive reviews praised the bank's lack of fees and a two-day direct deposit.
While Chime follows through on its strengths, its online-only platform is susceptible to glitches that can leave you without access to your money. This is a drawback you need to weigh if you're considering Chime over a traditional bank.
Chime Bank vs. Simple and Varo
Two of Chime's main competitors are Simple and Varo. The banks share Chime's fee-free approach to banking but have important differences that could make them a better fit for you.
Chime vs. Simple
Simple's approach to your banking focuses on helping you understand how to spend and save. They use algorithms to provide you with suggestions about if you should make certain purchases and to set up automatic savings based on your income and typical monthly expenses.
Also, Simple's savings accounts earn interest at a rate of at least $20 per $1,000 (same for Varo). Their interest rates range from 2.02% to 2.15%. Chime's interest rate for savings accounts is 0.01%.
Simple is the only bank in this comparison that offers joint accounts, too.
Finally, Simple has phone agents to help you, whereas Chime conducts all correspondence through email. We called Simple's customer service line and were able to talk with someone in less than 60 seconds.
Simple is the right bank for you if you need direction about how to spend and save based on your unique income and spending patterns, and if you want an interest-bearing savings account. Furthermore, the bank is an excellent fit if you and your spouse want to open a joint account.
Chime vs. Varo
Varo's banking is similar to Chime in that they provide fee-free overdraft protection. However, they cap their overdraft limit at $100 and their criteria for their overdraft program are more stringent: at least $1,000 in direct deposits per month, at least five transactions per month.
Because Varo's requirements are stricter, Chime's overdraft program is better for you if you have direct deposits of less than $1,000.
Also, Varo offers interest-bearing savings account with rates between 2.02% and 2.80%. Their best rate is better than Simple's 2.60% and more than 200 times better than Chime's 0.01%.
Furthermore, you can call Varo's customer service line and talk with a real person. We called their customer service number and reached a real person in around five minutes.
Varo's distinct advantages over Chime are that you can talk with a real person via their customer service line and their savings account offers interest rates that can earn you at least $20 a year for every $1,000 you have in your account.
The Bottom Line
Whether or not Chime is right for you is a matter of understanding how the bank's pros and cons fit your financial situation.
Pros:
Chime's best strength is its overdraft program. In some cases, you can overdraw your account by more than $100 and pay no fees.
Another advantage is that you can link your account to Google, Apple and Samsung's mobile payment platforms.
And, of course, their accounts are fee-free as long as you use ATM's within their network.
What makes these three benefits so important is that they provide a way for you to get your spending under control without penalty while allowing you to lead a completely mobile financial life: no banks, no paper checks, no monthly maintenance fees.
Cons:
Chime's drawbacks are that its solely online platform presents a pair of potentially frustrating drawbacks you wouldn't experience with a brick-and-mortar bank.
First, customer reviews and our own experience reveals it can be virtually impossible to speak with a real person via the company's customer service line.
Second, because the bank is entirely online, any outages that affect their website can prevent you from paying bills and accessing your money.
Finally, it does not offer joint accounts, meaning it's not a good fit if you're married and looking for an account you and your spouse can share.
However, if you're willing to endure occasional outages, Chime Bank's lack of fees and generous overdraft program are excellent features.
Is Chime Bank Right for You?
Based on these pros and cons, we think Chime is best for you if:
Your banking history would bar you from getting a checking account from other banks.
You often overdraw your account.
You don't plan on using Chime's savings account.
However, we believe Chime won't be a good fit if the following features are important to you:
You want to earn money from your savings account.
You want a bank that can help you understand how to spend and save wisely.
You like talking with support reps instead of emailing them.
Our Promise to You
In order to safeguard you and ensure helpfulness and relevance, our compliance team manually assess every customer review before it goes live.
We have a zero-tolerance policy for fake reviews, and companies cannot control or alter any reviews at any time.