Chime Banking
Claimed This company has claimed this profile, is getting alerted on any new customer reviews entering this page, and may engage in dialogue with its customers to address their matters.

Companies cannot pay money or provide goods in order to remove or alter customer reviews.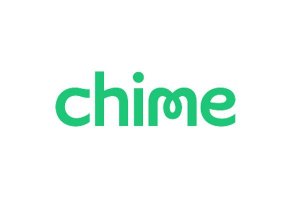 Chime Bank's focus on not charging fees, as well as its generous overdraft policy, are two of the key features that make it a good choice if you want a simple online checking and savings account.
---
I love Chime

By John R.

,

Reno, NV

,

Dec 18, 2018
Verified Reviewer

Overall Experience:

Chime is great - direct deposit and no fees. Refer a friend is also cool. I have called only twice and both times my issues were handled professionally and quick. Chime is all about security and this is very important to me. Thank you, Chime, for being a great service.

Bottom Line: Yes, I would recommend this to a friend

---

Love this app

By Macy E.

,

Orient, OH

,

Dec 17, 2018
Verified Reviewer

Overall Experience:

My friend told me about Chime so I ended up signing up and got a debit card. Once I got the card, I gave my employer my direct deposit, and with no issues I got it set up. I love the fact that I now get paid two days earlier. Oh...I got the app and it was super easy to use, and the ATM locator is very easy as well. I love everything about the Chime app.

Bottom Line: Yes, I would recommend this to a friend

---

Hassle free

By Samantha Q.

,

Pensacola, FL

,

Dec 16, 2018
Verified Reviewer

Overall Experience:

This is by far the easiest banking experience I've ever had. Yes, it's an online bank, so you don't get to see anyone face to face, but that's great for me. I hate people. Chime is so easy to use that I don't have to see people, all I see is my money! Transferring to the few people I do like is super easy, plus we all got money when we set up direct deposit, so payday had an extra boost!

Bottom Line: Yes, I would recommend this to a friend

---

By far the worst financial institution on earth.

By Rick C.

,

San Francisco, CA

,

Dec 15, 2018
Verified Reviewer

Overall Experience:

If you are thinking of using this "bank," run hard and fast IN THE OTHER DIRECTION!

I signed up with Chime Bank because they claimed it would make my life easier. It didn't.

I say "it" instead of "they" because their customer support is nothing but a group of uneducated automatons programmed to say whatever their management tells them to say AND there is no ESCALATION PATH if there is a problem.

Here is my specific instance. And it happened twice, exactly the same way.

1) Their customer support is based overseas and those people have no idea about American financial norms.

2) They consistently claim to transfer you to a "supervisor." There is no such path. They simply transfer to the beginning of the queue where you have to re-enter your information to prove who you are EVERY TIME. Which in essence is a good thing if they didn't make you do it over and over to whoever you talk to.

3) Possibly illegal banking practices. I set up a bill-pay vendor. In this case my Apartment Leasing Office. I entered the amount, and they said it was sent. They deducted the money from my account. I did this for THREE WEEKS AHEAD OF TIME.

The check was never sent.

4) When they have an issue with your payment, they don't bother to return the money to your account nor do they even notify you that there was a problem.

5) When I called customer service. They always say "that payment as already been TRANSFERRED," and the problem is with the apartment complex and essentially hang up on you. After checking with the leasing office, they did not receive a check.

This happens to be exactly what every "customer service" person says. My estimation is these are uneducated people with no experience in banking. Maybe retail. They have no idea what they are doing.

6) I asked for proof of payment. A canceled check, anything, and they repeatedly give the same story. There is nothing we can do because that's how we are programmed by their management. They don't even try to help you find out what happened.

7) They have no concept of the importance of rent payments in the USA, and don't care if you are being pressured to pay, or that you will be evicted.

8) I finally got through to someone. You have to get an escalation number from one of these hapless employees who I guess get in trouble if they have to get someone else to help you. Their willingness to help is absolutely offensive.

9) It took almost a week to get the money returned to my account for a mistake that THEY MADE.

10) If I had not had to call repeatedly over 10 times to get help, they would have simply kept the money. Rent is a large amount of money!

What I expected was the bank to send me a message IMMEDIATELY when there was a problem sending a check (or any transaction), and immediately returned the funds to my account. Also, I expect the customer service to have a complete history of the transaction, not just "oh, well, we sent the money to the division that prints checks, so it must be your fault."

I closed my account because of their predatory behavior!

Bottom Line: No, I would not recommend this to a friend

---

Advertisement

---

GREAT bank

By Diane W.

,

Florida

,

Dec 15, 2018
Verified Reviewer

Overall Experience:

I love Chime! I get paid two days early than the regular direct deposit. I can use the debit card every where. I would highly recommend Chime. No fees! AWESOME. So go ahead and sign up. They are really a great place to bank on the web.

Bottom Line: Yes, I would recommend this to a friend

---

Pretty cool

By Nerissa I.

,

Salt Lake City, UT

,

Dec 14, 2018
Verified Reviewer

Overall Experience:

I started using this app because of my brother. He uses it and really likes it. At first, when I got it, I was paid like three days early for three consecutive paychecks. Then my fourth one came around, and I was waiting forever for it (lol) and it didn't end up coming until the day of. I mean it's nice, and you can work it like every other debit card, but it's not very consistent like it should be...I do like that it notifies you after every purchase with your balance and casually reminds you of your balance. Even if it's only like $1.00 left, lol.

Bottom Line: Yes, I would recommend this to a friend

---

Very nice banking experience

By Nick K.

,

Columbus, OH

,

Dec 10, 2018
Verified Reviewer

Overall Experience:

Chime is AMAZING. I receive SSDI and my direct deposit always hits 5 days early. Any deposits hit the moment they are received by Chime.

Customer service does a wonderful job. I wish activating Apple Pay was quicker, but I've only had to do it twice because I switched phones.

Bottom Line: Yes, I would recommend this to a friend

---

Checking and savings

By Tynette O.

,

Nevada

,

Dec 4, 2018
Verified Reviewer

Overall Experience:

Chime has been great I have to say. It's been a great experience with them. One, they are better than a traditional bank, and two, I like how I have a savings account and checking. They round up my change after each purchase. I can use my card for everything also two days in advance pay.

Bottom Line: Yes, I would recommend this to a friend

---

Chime

By Kurtis K.

,

Florida

,

Dec 4, 2018
Verified Reviewer

Overall Experience:

Chime is the best bank out there. Getting paid two days early helps me make payments before my bills are due. If you want a good bank with no monthly fees, Chime is the right bank to go.

Bottom Line: Yes, I would recommend this to a friend

---

Great service

By Micheal B.

,

San Diego, CA

,

Dec 3, 2018
Verified Reviewer

Overall Experience:

I've been with Chime for about a year now. Their customer service reps are awesome and whenever I had an issue I've been able to call and get it fixed with ease. I've never had a negative balance, which to me is the best thing out of all.

Bottom Line: Yes, I would recommend this to a friend

---

Bad bank

By Soo L.

,

New York

,

Dec 1, 2018
Verified Reviewer

Overall Experience:

This bank is a BS bank. Refer friends and get $50 bonus with their first direct deposit. Guess what? I never got a $50 bonus. I lost a card and a replacement card never came in. When I called in to close my account, they offered me to credit me with bonus money...I declined the offer and closed the account. My girlfriend, who is still using the card, went to an ATM to take money out. The ATM machine never gave her money and still took $160 out of her checking, which is still pending, but it's been seven business days with no money back in the account yet. As soon as money gets credited back in her account, it's time to close her account as well. Whatever you do, please stay far far away from this BS bank please!

Bottom Line: No, I would not recommend this to a friend

---