Cinemark Movie Club Reviews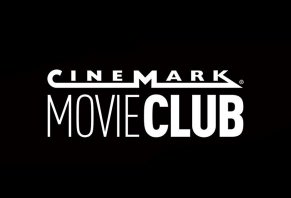 Cinemark Movie Club is a monthly subscription service that offers a comprehensive customer experience and a series of discounts that provide solid value for those who go to the theater once a month.
What Is Cinemark Movie Club?
Cinemark Movie Club is Cinemark's loyalty program that offers a trio of customer-friendly discounts on tickets, concessions and booking fees.
The service launched in December 2017 when movie-ticket subscription services were starting to become a popular topic. The company's two main competitors are MoviePass and Sinemia; there are some major differences between them.
Exactly what Movie Club offers and how it can benefit you are two of the most important thing we're going to focus on in this review. However, since there are competing services out there, we're going to expand our research to include a comparative analysis of the Cinemark service along with MoviePass and Sinemia.
Along the way, we'll include fact-based insights about the service and why it may or may not be a good fit for you.
We'll wrap up this review with a quick section on the pros and cons of Cinemark's Movie Club.
An Overview of Cinemark's Locations and Prices
What makes Cinemark fundamentally different than its competitors is that it is a movie chain, whereas MoviePass and Sinemia are services that provide tickets to multiple movie chains around the country.
At the time of publishing, Cinemark operated more than 300 theaters across the country. We did some research of prices at our local Cinemark and found that an adult matinee ticket to a 2D showing of Avengers: Infinity War was $7.75, while a D-BOX seat at an evening showing of the same movie was $17.75.
These prices can change depending on which city you're in.
The Basics of Cinemark Movie Club
The Movie Club membership costs $8.99 per month, requires no contract and provides its users with three perks: discounted tickets, concessions and booking fees.
Discounted Tickets
Your monthly fee earns you one ticket a month (a "credit") that you can use for a 2D movie. If you want to watch a premium-format show (3D, D-BOX, IMAX, etc.), you'll have to pay an upcharge and use your credit to get it.
When we spoke with a Cinemark phone rep, we were told the upcharge is the difference between the regular ticket price and the premium ticket price. So, if the regular ticket for Avengers: Infinity Wars is $10 and the D-BOX showing is $17.75, then you pay $7.75 in addition to using your credit.
Tickets can be purchased through the Cinemark app, website or at the theater box office.
The second ticket discount you get as a member of the program is that anytime you redeem a credit, you can buy an additional ticket for $8.99.
Once your credits are used up, you'll have to pay full price for your ticket. However, as a member, you can buy two additional tickets for the same show for $8.99 each.
If you need to refund your ticket, you can do so through your Cinemark online account as long as the movie you initially purchased hasn't started yet.
Concessions Discount
As a member of the Movie Club, you'll get a 20% discount on any concessions you buy at the movie theater, including in-theater dining at specific locations.
According to the program's FAQ, the Cinemark app will generate a QR code that the cashier will scan. If you forget to scan your code at the time of purchase, you can't get a retroactive 20% discount.
There are three types of items that won't get the discount: alcoholic beverages, dairy (in some states) and merchandise.
The most recent numbers we could find indicate that the average American spends about $4.50 on concessions at the theater, which would put your per-theater concessions savings at about $0.90.
Booking Fee Discounts
Members of the Movie Club won't have to pay an online convenience fee for booking movies in advance.
When we went through the checkout process for the Avengers movie we mentioned earlier, we found that the convenience fee was $1.50, a price we confirmed by doing a test booking of the same movie at a Cinemark in a different state.
The Fine Print: What You Need to Know
As with MoviePass and Sinemia, the Cinemark Movie Club program has a good deal of fine print, the most important parts of which we're going to mention in this section.
Some interesting points we discovered in the site's FAQ section are:
You can't redeem credits at a Cinemark kiosk
There are no blackout dates for credit redemption
You can't redeem credits if you book a Cinemark movie on Fandango
You can't combine your concessions discount with other coupons or discounts
Unused credits roll over to the next month
Another important thing to remember is that, if for some reason Cinemark can't charge your credit card on file for your monthly payment, they'll send you a letter telling you they'll stop your membership the first day of the next billing cycle.
Comparing Cinemark Movie Club to MoviePass and Sinemia
As we mentioned before, Movie Club joins MoviePass and Sinemia as the main movie-subscription services available to you.
These services have some distinct differences and similarities, which we'll discuss below the table:
| | Cinemark Movie Club | AMC Stubs A-List | MoviePass | Sinemia |
| --- | --- | --- | --- | --- |
| Plan prices | $8.99 | $19.95 | $9.95 | $4.99 - $29.99 |
| Tix included in best plan | 1 | 12 | 3 | 31 |
| 3D Included? | No | Yes | No | Yes, 1 a month |
| Advance purchase | Yes | Yes | No | Yes |
| Discounted tickets | Yes | No | No | No |
| Couples option | No | No | No | Yes |
| Theaters included | Only Cinemark | Only AMC | Multiple nationwide | Multiple nationwide |
| Phone support | Yes | Yes | No | No |
There's no question what the main difference is between Cinemark and the competing services: tickets. You get one ticket a month with Movie Club, whereas you get one ticket a day for $9.99 per month with MoviePass.
The two services that offer comparably priced plans provide more movies than Cinemark. Sinemia's $9.99 plan includes three movies of your choice and MoviePass' $9.95 plan includes three movies from a daily "menu" of movies they provide you.
In terms of per-ticket value, we think that Cinemark's single-ticket plan isn't as good as what the other services offer. However, there are a few things you should keep in mind.
First, you can't buy advanced tickets with MoviePass and, while you can do it with Sinemia, you'll have to pay the convenience fee charged by the ticketing website you use. Those fees can range from $1.35 to more than $2 for some theaters.
If you book two tickets in advance per month, then you could end up paying between $2.70 to around $4.50.
Furthermore, if you spend around $5 on concessions, the lack of a discount in the MoviePass and Sinemia programs will cost you an additional $1 per visit, which, if you go twice a month, is $2.
Based on these fees, there's a good chance that, even though you're getting an extra movie with Sinemia's $9.99 plan, you might end up paying $31 total for three movies, fees and concessions when then same trips to Cinemark will cost, depending on the movie $41 (discounted ticket and a $10 ticket plus $10 in concessions).
While you're still paying more for your three Cinemark tickets, the disparity between their Movie Club and Sinemia's $9.99 plan isn't as big as you think.
However, that disparity becomes bigger when you consider that you'll have to pay an upcharge for 3D, IMAX and other formats when you use your Cinemark credit. This, in our opinion, is the great strength of Sinemia's $12.99 and $17.99 Elite plans, as they compare to MoviePass and Cinemark.
Now, when it comes to bulk, Sinemia's movie-a-day plan is superior to Cinemark, MoviePass and AMC A-List. If you don't mind 2D movies, their $9.99 plan is by far the best choice because you get one free movie ticket a day.
One other area we'd like to mention is customer service, which includes the Cinemark app and their customer support system.
Cinemark's app gets far better reviews from its users and you can call a phone number to talk with a customer service rep, something you can't do with Sinemia and MoviePass.
When we called Cinemark's customer service line, it took 32 seconds to reach a representative who could help us with our Movie Club questions.
Pros and Cons of Cinemark Movie Club
Based on our research, we believe that Movie Club's greatest strength is the overall customer experience. Tickets can be booked in advance without convenience fees, questions about the program can be answered by phone, based on our experience, in less than a minute and the Cinemark app provides users with a better experience than MoviePass and Sinemia.
The service's great weakness, however, is its price. While the customer experience seems to be superior, their $8.99 subscription only gives you one movie a month and, if you want seats at a 3D, IMAX or other premium show, you'll have to pay an upcharge.
In our opinion, this membership program is a good fit for someone who likes the Cinemark brand and values good customer experience.
We also think that the service is a good choice for someone who anticipates watching one movie a month and will probably do so at night since evening showings tend to be more expensive than the $8.99 monthly fee. Matinee showings, on the other hand, could be cheaper than the monthly fee.
» For Further Reading: Guide to the Best Movie Ticket Subscription Services
Horrible

By Joe M.

,

Milford, CT

,

Jan 11, 2020
Verified Reviewer

My daughters purchased me a Movie Club membership for Christmas. They were told I would receive an email on Christmas. I never received the email. They texted me some half-mile long membership number and confirmation number saying I could use that but that I should get an email. I wrote an email to Cinemark, I received a reply which stated they had received my email and would respond to it soon. I never received any response. I called Cinemark and spoke with a very nice representative who then emailed me the instructions on how to use my "gift". The instructions I received are so complicated I had to print them out and have decided that all this trouble is not worth the aggravation. I do not think that if I tried I could come up with a more difficult "loyalty" club. I would like 6 movie passes instead.

I go to the movies about 3 times a month. My house is about equidistant between a Cinemark and a Bow Tie Cinema. I like both theaters but from now on, unless this matter gets resolved I am patronizing Bow Tie exclusively and am boycotting Cinemark.

Bottom Line: No, I would not recommend this to a friend

---

Good service/good discounts

By K H.

,

Beaverton, OR

,

Apr 5, 2019
Verified Reviewer

My best friend and I see at least two movies per month and have saved a lot on concessions and tickets. Email them and customer service gets back to you pretty quick. I've been a member since Fall 2018 and so far wouldn't change a thing. I love how the credits roll over to the next month. One thing the HighYa article said is people spend an average of $4.50 on concessions. How do they do that?? That's the price of one small drink in our area. A drink and small popcorn is at least 11-12 bucks, so I really appreciate the discount from Cinemark MovieClub. Now if they upped that to 30%...

Bottom Line: Yes, I would recommend this to a friend

---

Advertisement

---

Entirely dependent upon where you live

By Dave W.

,

Maryland

,

Mar 23, 2019
Verified Reviewer

As a counterpoint to the review from Dallas, Movie Club is great. The average price of a standard evening showing in my area is about $13. So I save $4 a ticket and continue to save $4 a ticket if I need to buy any additional tickets or if I'm out of credits.

I used to be a MoviePass subscriber when they first offered the unlimited movie plan and jumped ship not long after. While the unlimited movie option was great, I was really only seeing one to two movies a month most months, if that. What was even worse was that MoviePass offered no advanced ticket purchases, which means in my area, I was either forced to see a matinee, or to go out of my way to go get tickets earlier in the day for a later showing, but only on the day I wanted to see the film, making big even pictures a pain in the ass to deal with. On top of that, any additional tickets I needed I was paying full price for, which if not a matinee (which my wife never wanted to go to) meant it was still full price, so another $13 a ticket. On months where I'd only see one movie, that was a cost of $23 for a date night, seeing the same movie with Movie Club came out to $18, making date night $5 cheaper, which could then in turn be used on concessions (where you get 20% off, even on combos).

The other great thing I discovered was when I visited family in the Midwest. Their local Cinemark offered premium format tickets (XD/3D) at a price of only $8.50, which means when I used my Movie Club credit, I paid no upcharge, which was fantastic. I later asked Cinemark customer service, the rep stated general policy doesn't forbid it, but because it isn't an advertised feature of the program, individual locations may not offer it, so check beforehand. Either way, it was a great experience.

To make a long story short, if you enjoy going to the movies once or twice a month, and standard showing tickets in your area are more than $8.99, Movie Club is a fantastic option. If you're a hardcore moviegoer or live in an area where ticket prices are cheap, it's probably not worth your time or money.

I would, however, definitely recommend this service, as it's still saved me quite a bit of money vs. paying full retail.

Bottom Line: Yes, I would recommend this to a friend

---

Cinemark Movie plan is a gimmick

By Bruno V.

,

Dallas, TX

,

Jul 10, 2018
Verified Reviewer

I have had an account on Cinemark's website for a few years now. The old method was simple and great. I added cash to the account in the form of a gift card. Then I purchased tickets at the normal price using the account and the credit available. No online fees. This was better as the cash I added was 100% available and since I go to matinees, and on Tuesdays they have $5 tickets, it worked really well. Simple and efficient.

This new plan, however, is a useless gimmick. Who goes to movies by themselves? And for $11.99 I get Netflix. Really? Pay $8.99 for a single ticket when most of my tickets are below that? And that too for only a 2D ticket. This is really not a discount as in Dallas the ticket price for an evening show is around $6.50. So they are making money on the $8.99. The 20% on concessions is not that great, as I mostly get their coke plus popcorn deal.

Look for other options, or better yet, don't waste money on a membership. Get Hulu, Netflix, and then just buy tickets when you actually go to the theaters. I only go to the theater to see it in IMAX, or 3D, especially movies that would look good on those screens. The rest is all available between Amazon Prime, Netflix or Hulu. And with a large TV at home, it is a much better experience with a cold beer.

Bottom Line: No, I would not recommend this to a friend

---

Advertisement

---