Citizens Disability Reviews
Claimed This company has claimed this profile, is getting alerted on any new customer reviews entering this page, and may engage in dialogue with its customers to address their matters.

Companies cannot pay money or provide goods in order to remove or alter customer reviews.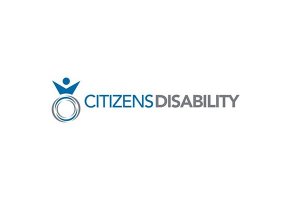 Citizens Disability, a Social Security Disability advocacy group, claims to help qualified individuals obtain Social Security Disability Insurance (SSDI) and Social Security Income. Learn what customers are saying.
---
They are horrible!

By Jake

,

Myrtle Beach, SC

,

Jul 24, 2014

Overall Experience:

If you hire them, they will be rude to you and not return your calls. You will meet your representative for the first time at the hearing and the representative will most likely not be an attorney and will most likely no know what she is doing. Your representative will most likely be rude and unprofessional to the Judge who you appear before. causing you much embarrassment and jeopardizing your chances of winning your case. If you win, it will not be because of good representation. If you win, it will be despite bad representation. You will most likely been better off without a representative. Do yourself a favor and hire a real attorney in your area who specializes in Social Security disability cases. You will receive far better representation for the same fee arrangement and significantly increase your chances of winning your case.

Bottom Line: No, I would not recommend this to a friend

---

Do not hire them for your disability case.

By Nelson Alverio

,

Maryland

,

Oct 5, 2014

Overall Experience:

After more than a year and a half, and after submitting many documents, these incompetent people dropped my case 3 weeks prior to the hearing. Leaving me with no representation. They did not sent all documents to the social security administration. Restrained necessary information needed to make an informed case. Over 14 years of evidence accumulated and non of it was sent to SSA.

Bottom Line: No, I would not recommend this to a friend

---

Advertisement

---

No answers to my questions

By James Parke

,

Walker, LA

,

Nov 21, 2014

Overall Experience:

I hired Citizens on TV. After a year of using them and having no satisfaction, I went ahead and contacted Social Security myself and I was amazed to find out that Citizens Disability didn't even know my case worker. I fired at them and said that hired a local attorney would be a better fit. Besides, you never speak to the same person and you always get the total run around.

Bottom Line: No, I would not recommend this to a friend

---

Overall Experience:

I just called for information and reached the wrong organization anyway. However, minutes later got a call back from them not the toll free number but from the area code that I live in claiming they were Citizens Disability and then they just hung up. Tried to call them back and got a buzzing sound. Has anyone else experienced this?

Bottom Line: No, I would not recommend this to a friend

---

Overall Experience:

What they don't tell you is that if they win your case in a short time, they will bill you. They told SSA that I wasn't filing for SSI and yet when I did qualify, they took their 25% of the back payment, which happened to be one whole month's check, leaving me broke again! Since my disability claim was settled in five months, there was no back monies from SSDI so they sent me a bill for $1000.00. They don't tell you they are charging you by the quarter hour yet their rates run between $195.00 and $335.00 an hour.

The itemized bill they sent me showed that for one day, they mailed out a bi-fold piece of mail with "Urgent legal document" stamped on the outside and said nothing more other than that they were working hard on my case. They were charging a total of $328.75. Is that how much a post card costs to them?

Their formula for billing by the quarter hour blatantly pads the bill to make the total hours seem excessive. If they read a piece of mail that takes 15 minutes or even talk to you for five on the phone, they will bill you for every moment spent doing so. Even SSA said that anything more than 12 hours that they have claimed to work on my case seems excessive.

For an agency that claims to be an advocate, they will take your money and leave you broke without warning and then bill you a ridiculous amount for hours they never performed.

Bottom Line: No, I would not recommend this to a friend

---

Citizens disability is a scam

By WL

,

Texas

,

Feb 13, 2015

Overall Experience:

I went through this company for my disability which after 2 years was granted. When payment was issued Citizens Disability got 25% as agreed upon. About 2 weeks later I got a bill for over $7,000.00 in "additional items" which included things like scanning in one paper and charging .25 hour at the rate of 295.00.

I have filed an appeal with Social Security twice so far and each time I was told they could collect this but it was between citizens Disability and myself. I only received $3,700.00 in back time. They wanted more than double that in fees. They called me with an offer to settle this for $1,000.00 which I reluctantly agreed to accept. This company is ridiculous.

Bottom Line: No, I would not recommend this to a friend

---

I do not recommend using Citzens Disability

By Anonymous

,

Rochester, NY

,

Jun 28, 2015

Overall Experience:

If you don't want to get stuck doing ALL your own paperwork and gathering all the doctors evidence, then do not use this company! I did ALL my own footwork and the lawyer that showed up to my hearing didn't even know my case nor was he prepared! They had two and a half years to get it together and when the day of court came, guess what? They didn't even have ALL my medical documents and the Judge had to give them another month to get it all in. I did it all by myself to begin with. This company is a joke and I would never refer anyone to them at all. When you call you get a different person every single time who is clueless when it comes to your case.

Bottom Line: No, I would not recommend this to a friend

---

Advertisement

---

Unethical solicitation practices

By Carl Weisbrod

,

Dallas, TX

,

Jul 13, 2015

Overall Experience:

First, Citizens Disability is not a law firm; yet they charge the same (or more apparently, judging from comments on this site) than experienced attorneys who specialize in Social Security disability representation. Notwithstanding the post from the attorney who says he does contract work for Citizens, it employs mostly non-attorneys to appear at hearings of its clients.

Citizens is apparently obtaining the contact information of individuals who are in the midst of applying for disability benefits, and soliciting them by unethical means:

http://checkwhocalled.com/phone-number/1-203-544-4801

I represent claimants in Social Security disability claims. A person who identified himself as Scott called a client of mine from this number. He said he was calling from "National Social Security Disability." He tried to ask my client questions and told her he could get her $2500 more in benefits each month. He seemed angry and hung up when my client told him she needed to speak with her attorney. I called this number and got message that this phone number was not accepting calls right now.

Bottom Line: No, I would not recommend this to a friend

---

My Experience with Citizens disability

By William Ferguson

,

Grand Junction co.

,

Jul 31, 2015

Overall Experience:

Once they get you signed up, they tell you you won't have a Lawyer or Medical Expert in court. Never enter a court Room without an Attorney. You won't be taken seriously. And then they don't return your calls when you have questions.

Bottom Line: No, I would not recommend this to a friend

---

Citizens Disibility was of no help with my claim. Not a dimes worth of help.

By Gary Grabill

,

Pittsburgh, PA

,

Aug 2, 2015

Overall Experience:

Citizens disability changed our deal as soon as they started our agreement. Citizens wanted to charge me for mailing and secretary time. Also, they wanted to set up a joint account to control any SS payments. When I called Citizens Disability to speak to my concerns, I was treated with disdain and told they could not do anything for me or address my concerns until I signed a change to our agreement. Citizens did submit my original application. A secretary spent less than a half hour on this. I was invoiced $2,600.00 for this. I won my disability case and was threatened with a law suite. I ended up paying $437.80 to end this mistake. Do not make my mistake.

Bottom Line: No, I would not recommend this to a friend

---

Overall Experience:

Worst experience EVER. It took almost 5 months and multiple phone calls before I could contact the person handling my case. They didn't keep me updated, didn't get the paperwork together, and because of the way they handled it, I lost the appeal. I would recommend finding someone else to represent you.

Bottom Line: No, I would not recommend this to a friend

---

I got denied for SSI and I called citizens and they didn't even know I got denied until I told them.

By Buddy

,

WV

,

Aug 5, 2015

Overall Experience:

I applied for SSI on the internet. It wasn't to long there after I seen an ad on TV about Citizens Disability. So I called them and and the information they give me sounded good. So I tried their services. I gave them the information they asked for. After that they said they would keep in touch with me on how the case was going. But I never did hear from them, I always had to call them. So 5 months went by and still nothing. So I called them again, they told me it was in processing. So I said ok.

So the 6th month comes up. I called the social security office and asked them. They told me I should here something in about 3 weeks. So I said ok great. That time came, I got my letter in the mail that said I was denied. So I called Citizens Disability to tell them I was denied. At first they did not know anything about it. Then the guy on the phone said that's right we got the letter today. I told him that I was going to get a private attorney to do my appeal. Then he said we will start the appeal process right away. I told him no you won't, I got an attorney to do that. He tried his best to let them to continue. I told them no, I've done all the foot work. Then he said they were still going to get there money. I said for what, your ad said "we don't get money unless we get you money." I said I was denied so how can you do that. They said we will file a paper with SSI and you won't know it until you get a paper from SSI stated that it was taken out. I told them I will have my lawyer get in touch with them, then I hung up. This place is nothing but a money making scam.

Bottom Line: No, I would not recommend this to a friend

---

Advertisement

---

Citizens Disability Has Proven Their Incompetence

By Romy R Robles

,

Pasco, WA

,

Aug 18, 2015

Overall Experience:

At the time of writing, I am currently in a psychiatric ward here in Richland, WA. I ended up here after having attempted suicide, because Social Security denied my request to have my disability claim expedited due to extreme hardship circumstances. I had originally filed my claim through Citizens Disability in December 2011, and went to my first and only hearing on February 28, 2014. I had received my first denial in May 2014, which led to my being evicted from my apartment in Pasco the following month.

Because of Citizens Disability's incompetence, I will be homeless again as of next month. Their incompetence also drove me to committing suicide. I plan to take legal action against Citizens Disability for legal malpractice, and I have had to contact the offices of US Senators Patty Murray and Maria Cantwell to see what they might be able to do in helping me get the benefits I desperately need.

Bottom Line: No, I would not recommend this to a friend

---

Being ripped off, stealing my money

By Wendy Wool Phomsouvanh

,

Oviedo, FL

,

Aug 24, 2015

Overall Experience:

I did call Citizens Disability and had a phone interview. The HR in my company's insurance referred me to Allsup, who handled my claim and went to court with me and dealt with all. Now, Citizens Disability is taking my disability check for August 2015 claiming I owe them fees. Allsup could not have settled my case without a letter. Now I am being robbed of my disability money, I cannot dispute this. I am blatantly being robbed. Do not call this company. $610.00 may be nothing to some people but to me it is life. This company is unspeakable.

Bottom Line: No, I would not recommend this to a friend

---

Beware

By John

,

New Brunswick, NJ

,

Oct 28, 2015

Overall Experience:

They will persistently call you with a computer that pretends to be a human. I don't know how good the service is, but their initial contact process is annoying and illegal. They ignore the "do not call lists" and call multiple times.

Bottom Line: No, I would not recommend this to a friend

---

Bad Company

By Beverly

,

Florida

,

Nov 16, 2015

Overall Experience:

Citizens Disability is the worst company to deal with (although Binder and Binder were just as bad). You do not have to work full time to apply for disability, they only require this so their 25% of your check comes out to a big amount. If you only qualify for $1000/month and they get $250 they don't want your case no matter how sick you are. This company is corrupt and should be investigated by the Better Business Bureau.

Bottom Line: No, I would not recommend this to a friend

---

Waste of time

By M Weiss

,

Tucson, AZ

,

Dec 14, 2015
Verified Reviewer

Overall Experience:

I had started my claim in July 2015. By August I was denied because I was working. I told Citizens my last job date would be July 10. I called to advise them that date was wrong, but they decided in their greed to use a date of December 2014.

I sent paperwork, that they requested in September and then again in October regarding my medical information.

No communication from Citizens Disability so I decided to call them.

I called November 9, requesting an update on my claim. I was given the LAME EXCUSE that I didn't respond to any phone calls they had sent to me. I was advised then that my claim was denied, Did I want to proceed? Of course. I wasn't calling for that stupid question to be asked. I was advised they would call me back within 24-48 hours. I did not receive any calls from Citizen's Disability. I received calls from other disability companies asking me question.

On 11-24-2015 I called again. Again the lies of me not answering my phones were there. And did I want to proceed with my claim?

On 11-27-2015 I received a letter from them that their efforts to reach me were unsuccessful.

Imagine my surprise on 12-1-2015 I was told they needed to start a new claim.

I fired this company on the same date for their lies, and lack of professionalism and lack of timely handling my claim.

On 12-3-2915 I received a phone call saying the same things and now they want to charge me.

Bottom Line: No, I would not recommend this to a friend

---

Advertisement

---

Overall Experience:

I contacted Citizens Disability just to inquire more information about it. I spoke with a live representative and was then transferred to another one who wanted to start my application. I had to, once again, explain I wasn't ready to start an application and needed time to think about and would call them back at my earliest convenience or if I wanted to move forward with the application. This was in the summer of 2016. Well apparently they only hear what they want to hear because I have received numerous calls, several times in a row, at all hours and any day of the week. I had even placed my number on the do not call list four times and the automated teller still calls. This company has even found a way to leave voice mails on my cell phone without actually calling.

Bottom Line: No, I would not recommend this to a friend

---

Overall Experience:

Don't waste your time with this company. Use disability lawyer near you so you can personally talk to him.

Citizens Disability did not represent me well at all. My lawyer quit two weeks before my hearing with the judge, and I was not notified. After multiple calls, the agency contacted me and gave me a new lawyer. This lawyer called me around 8 pm the night before the hearing. She wasn't prepared at all. Some records and letters from friends and co-workers were not submitted. It was a disaster.

I researched this company before using it, and the reviews looked promising. I loved how I didn't have to pay unless I win. I thought you had to pay lawyers up front. You do not! There are lawyers who do the same thing. You can personally speak to them, submit records and letters and receive help with forms.

Using Citizens Disability is a waste of time. You might as well do it by yourself. I have more complaints, but I hope this is enough to persuade you not to use them. Good luck.

Bottom Line: No, I would not recommend this to a friend

---

The biggest lie in the industry

Jan 31, 2017
Verified Reviewer

Overall Experience:

Long story short, the company was given to us as a referral from the Department of Workforce Services in Utah. At first, they were looking as if they were helping, but the bottom line was that my husband was turned down twice.

We moved to Arizona from Utah, at which time the Arizona Department of Economic Security hooked my husband up with an advocate associated with the Social Security Administration, and less than eight months later he was approved. But, because he signed with Citizens Disability (giving them 25%, which they actually took more than the 25%, and they were not instrumental at all in helping us obtain our SSI), my husband and I lost our home in Utah while waiting for this SSI to come through, and are now are living with our in-laws.

I would steer clear of anyone wanting you to sign over a portion of your settlement to them. Now, if you think that is helping someone, then sign up. I am currently looking into litigation to get my money back from them, and won't stop until I do.

Bottom Line: No, I would not recommend this to a friend

---

No help!

By Juanita

,

Glendale, Arizona

,

Apr 10, 2017
Verified Reviewer

Overall Experience:

I was with them for four years, and they never called me. I had to fire one of the lawyers at my hearing, and the judge even stopped the hearing because of how unprepared and unprofessional she was. They called me back promising me they would fix their wrong, but in the end, it was a waste of time and no help at all. Don't use them!

Bottom Line: No, I would not recommend this to a friend

---

Overall Experience:

These people are a joke. They gave me an approximate date for a hearing when they took my case, which was 13 months away. Three months after that date, I call them and ask them when is my court date as it's three months past they said it would be. And why haven't I gotten a court date yet? They said they don't set the schedule, and have nothing to do with the court dates.

Tell me if I'm wrong, but if you make a court date, you are on the docket and have a court date, correct?

I threatened to seek help from another firm if I didn't have a date within 24 hours. In less than an hour, I received a call and an email (and in a few days a letter in the mail) with a definite date. All of a sudden when the possibility of losing my case to another firm, they manufacture a court date almost instantly? This leads me to believe they were not actively working on my claim at all. I'm just letting it sit to take up time so they can take a bigger piece of my pie.

They make you sign a 25% fee waiver. I'm not sure, but I think it must remove the cap that is set by the Social Security Administration. This is the paperwork my attorney at the hearing was so adamant to get me to sign before the hearing.

Now, all of a sudden, they over whelm me with paper work they want done. Why wasn't this all taken care of during the 16 months from when they took the case? Again, this leads me to believe they have not been actively working on my case. And it was not medical records as I have been reporting that on a regular basis.

So, here we are, court day. They tell me to be there one hour early to review my case with my attorney (only they know who he is, I have no clue). Not only is he late to meet with me, he is 20 minutes late for the hearing time. That is one hour, 20 minutes total late. The Judge is wanting to get started. All my attorney wants me to do sign papers for Citizens Disability 25% piece of my pie. No case review because this kid is almost one and half hours late!

We go into the hearing. My young, right out of college attorney smells like booze, although he tries to cover it up with cologne. The judge asks me all kinds of questions to help my case while my hung over attorney sits there with his head up his ass. Don't take my word for it, the transcripts from the hearing will tell it all.

Of course, Citizens pays my attorney no matter what, so what does he care. I'm sure he never even looked at my case prior to arriving at the court room. Of course, I end up losing my case. Surprised? Hardly! Now, Citizens won't answer my calls or emails.

I'm trying to seek help from other firms. But, no firm want's to clean up after Citizens Disability. So I guess my next appeal I will be dealing with on my own.

I would report Citizens Disability to BBB, but I have paid them nothing, so nothing to gain there. I would report my hung over, late, unprepared attorney to the BAR, but I have no paper work with his name on it, so I have no idea who he is!

Luckily, a friend gave me a link to this site, where I am happy to give my review and advice.

My review? 0 out of 10!

My advice? Stay away from these people. They are NOT on your side! You will not know who your attorney is that is supposed to handle your case. You will NOT have any contact with an attorney prior to your court date. He is paid regardless of the outcome of your case, so there is no incentive for the attorney to be properly prepared to support you in court for your disability case. You will be on your own in court.

Like I said, don't take my word for it. The transcripts of my case tell a grim story of how these people represent you.

I had to give them one star because a zero star option was not available!

Bottom Line: No, I would not recommend this to a friend

---

Advertisement

---

They weren't very helpful

By Rosemary

,

Staten Island, NY

,

Aug 29, 2017
Verified Reviewer

Overall Experience:

These people don't help you with your claim. I had to constantly call to get an update and when I got denied they refuse to appeal. I wouldn't advise anyone to hire them, and I regret contacting them. I've wasted two and a half years to get denied because they couldn't do their job. Please do your research before viewing a good lawyer. I wouldn't advise anyone to use these lawyers at all. Research and check reviews and use a good lawyer for your case.

Bottom Line: No, I would not recommend this to a friend

---

Overall Experience:

They weren't diligent in getting medical records from the doctor. I didn't meet or converse with the supposed attorney until 15 minutes before my hearing. After an unfavorable decision, they dropped me as a client.

Bottom Line: No, I would not recommend this to a friend

---

Messed up company

Michigan

,

Feb 28, 2018
Verified Reviewer

Overall Experience:

Citizen Disability is the worst company ever. I understand about my hearing, and what they just said, that's very understandable, that this company will waste your time they cannot help you. And I'll be honest, when I looked at their reviews, and that people said bad things about them, I ignored it, and I still went through with the process. It's no lie what people are saying about them; it's the worst company ever to deal with for them to be your lawyers.

I had a hearing and they did not show up at my hearing, they hired another lawyer that was in my area to come to my hearing, and did not have any experience about my case because that's what it seemed like to me.

Do never hire this company. They are very bad people. They need to go out of business. These people are a joke, like people said, and wasted a whole three years of my life. If you don't believe me try it out yourself and you'll see they are a joke. And I will make sure I will put this on every social media page about Citizens Disability to not have to work for you. They need to go out of business. They are wasting people's time and are just terrible.

And the lady, Felicia, she calls you and she's very rude and gets smart with people, and then when you want them to close your case out, the will send you a CD. You won't get paperwork like you give them when they close your case out. Messed up company. See for yourself!

Bottom Line: No, I would not recommend this to a friend

Mar 1, 2018

Hi Andrea,

We're sorry you feel you did not receive a high level of service with us. We take pride in our service and would like to clarify that we did show up at your hearing. We have attorneys and advocates across the country to allow us to offer representation to clients who do not live near our offices. We're sorry you felt your hearing representative did not have experience with your case, however, we assure you your file was developed thoroughly.

We cannot mail you your "paper file" because your file here is electronic. We put the file onto CD to allow for ease of shipping. If you'd like to print your file to paper once you receive it you are more than welcome to.

Our goal is to provide excellent service to all clients. We're sorry we weren't able to meet your expectations, but do thank you for the feedback.

---

They are not the attorneys that they claim to be

By Martie Lange

,

Blue Springs, MO

,

Apr 24, 2018
Verified Reviewer

Overall Experience:

I had to fill out all the paperwork myself. They are not helpful like indicated when they talk to you for the first time. They gave no concern to what I had to say. When SS turned down my claim, they didn't even know it happened until I called and told them and to see what was going to happen next. They don't return phone calls. The lawyer I talked to two weeks ago gave me his personal number, but it was a wrong number. I believe that all they care about is the money they get if I win. Right now I don't think they believe I will, so they are not trying to help.

I found them by filling out a survey online to see if I qualified for SS benefits.

Bottom Line: No, I would not recommend this to a friend

Apr 25, 2018

Hi Martie,

We're sorry that you are not happy with our services. With regards to denials, they are mailed from your local office, so it always takes a few days longer to reach us, a though we can always help over the phone even without our copy.

We're a little confused regarding communication issues, as after speaking with the attorney handling your claim, it appears you've had multiple conversations with him over the past few weeks, as recently as yesterday. We assure you we care about your claim, and someone will be reaching out shortly to address your concerns and see how we can better serve you.

---

Three years and still nothing

Texas

,

May 6, 2018
Verified Reviewer

Overall Experience:

I started with them in 2015 and still have no idea who contacted them or submitted me to them to represent me. In 2016 the claims were denied and at the appeal hearing the Social Security expert they sent me told them in her observation of me that I would never be able to return to any work. Still at the hearing the lawyer they sent me for the hearing contacted me at 9 pm Central Time for a 10 am Central Time hearing at a location one hour and 45 minutes (the closet office) and told me to be there an hour or more ahead of the hearing to review my case before, instead of calling me during the day before denials come in the day of the hearing. A person has an equal chance of getting this far on their own then with a for-profit law firm looking to make 25% off the top of any back settlement, no matter how small, for years of work an advocate non-profit could do.

Bottom Line: No, I would not recommend this to a friend

---