Clever Investor Reviews
Claimed This company has claimed this profile, is getting alerted on any new customer reviews entering this page, and may engage in dialogue with its customers to address their matters.

Companies cannot pay money or provide goods in order to remove or alter customer reviews.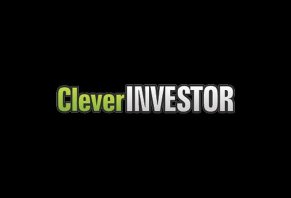 Clever Investor claims to offer tactical, actionable information you can use to jump start your real estate investing career or to take it to the next level. See what customers are saying.
---
Updated review

Not what I was hoping for

By Lex T.

,

New York

,

Sep 30, 2020
Verified Reviewer

Length of Use: 6–12 months

Overall Experience:

We are making an update to this review since our Mentor from Clever did reach out to try and resolve the issue. We do appreciate the attempt to try and resolve this. Our Mentor offered 2 extra calls with him and we were extended an invitation to some Zoom video calls with other students to discuss different topics regarding real estate. Our Mentor also extended the option to reach him by phone, which is very nice.

We joined Clever's mentoring program in November of 2019. After all was said and done, we paid Clever $26K with LABS included. There are different mentors, and depending on who you get paired with, you get a different experience. It is not a uniform program using Cody's road map. You receive a call for 1 hour every 2 weeks (our program came with 12 calls). After the call, it was hard to reach our mentor whenever we felt we hit a roadblock. We could reach out through email, and from our experience, we weren't able to easily reach our mentor. They also have a Mentor Advisor that you can call in between calls and she was quite helpful with learning to do comparables.

We just want something understood. When we initially signed up for Clever back in Nov 2019, we thought we were going to get help with communicating and negotiating with sellers on the phone and how to handle seller objections. We had this idea because of Cody's story with his Mentor Lyle (Lyle noticed Cody had phone reluctance and had Cody role play scripts with him). Only on our first call did we go through a questionnaire sheet (which was given to us by Clever). We went to LABS thinking that would be where this training will take place, but there is no phone training on communication and objection handling, and we expected more focus on scripts, role-playing, and objection handling training. When we asked about this at LABS, we were just directed to go to the Online Training Center and to look at the course there. (Which we did watch many times before LABS, but I didn't feel that handled being able to be on the phone.) At the end of the day, we did have to go to YouTube to get the information we wanted and we also had to buy other wholesale sales systems to fill the missing piece, which for us was how to communicate with sellers, how to negotiate, and handle objections.

Our 2-star review is a 2-star review because we didn't feel the mentorship focused on what we felt we needed help with, and we had to figure that part out on our own. Now there is no question in our mind that Clever has good information about real estate investing and that the Mentors have a lot of experience, which would be good once you're not scared of picking up the phones and you're able to communicate with confidence, handle objections and negotiate. But I do think the courses we initially signed up for were good and we paid $400 for them. By putting this up, we mean no disrespect to any of the mentors or mentor advisors who helped us. We just don't feel we got the training we expected when we signed up for Clever.

Pros and Cons:

Great Mentor Advisor in between calls
Got a call back by my mentor to fix the problem
Overall information is good
Didn't receive the services I thought I was signing up for
Too expensive
Didn't get what I wanted out of LABS

Bottom Line: No, I would not recommend this to a friend

Previous review
Sep 8, 2020

Not worth the money!

I joined Clever's mentoring program in November of 2019. After all was said and done I paid Clever $26K with Labs included. In my opinion, the program is not really a mentorship. There are different mentors and depending on who you get paired with you get a different experience every time. It is not a uniform program using Cody's road map. You receive a call for 1 hour every 2 weeks (my program came with 12 calls). After the call, it was hard to reach my mentor whenever I felt I hit a road block. I could reach out through email and from my experience I wasn't able to easily reach my mentor. My partner and I felt as alone as we were before we started the program. We had to resort to YouTube again to find our answers.

If you want someone to give you a kick in the butt every once in a while, or hold your hand enough to get you through a certain stop then you should look for a local investor you can do this with who can be more hands on. From my experience I can personally say that I have received this information looking through YouTube and Bigger Pockets. All the information is there. The only thing you have to realize is that this business takes work and dedication. If you're scared of calling people because you fear rejection or need someone to walk you through this I do suggest you look into finding a local investor who can do just that. This is all based on what I experienced and what I felt that I should have done if I knew what I know now. I do think that the courses they provide are good information but if I had a do over I would not have paid for the mentorship.

(

read more

read less

...)

---

Very informative

By Amy H.

,

Missouri

,

Jan 16, 2020
Verified Reviewer

Overall Experience:

I was researching real estate investors and I stumbled across Clever Investor. I purchased the 30 Day Challenge. This program has given me such a value. Everything that was promised has been given and so much more. I now have all the education I need to co-wholesale, wholesale, become a landlord, or rehab a property. They gave me access to funding because banks are way too difficult to deal with. They gave me tons of contracts and templates. Step by step, easy to understand, upbeat information. Made learning fast and fun. They have given me so much value, I'll be with Clever Investor for life. I can't even name it all. I am recommending them to everyone.

Bottom Line: Yes, I would recommend this to a friend

---

Advertisement

---

Life changing experience

By Katie L.

,

Des Moines, IA

,

Oct 1, 2019
Verified Reviewer

Overall Experience:

Clever Investor, Cody Sperber, and his team are the real deal. They truly treat you like family and care about your success.

You will learn a wealth of knowledge. I had previous real estate experience. I learned so much to help drive and grow my business forward. You will obtain tools and resources to guide you every step of the way. The network and connections that you will obtain are priceless. The team is always there for you no matter what and always has your back!

The one-on-one mentorship program is remarkable. I have developed a life-long connection. A huge shout out and thank you to my mentor, Alisa Law!

Invest in yourself and choose Clever Investor!

Thank you, Clever Investor, for all of the love and support!

Bottom Line: Yes, I would recommend this to a friend

---

Clever Investor student/wholesaler

By Lissa H.

,

Colorado

,

Sep 20, 2019
Verified Reviewer

Overall Experience:

I would highly recommend Cody Sperber's Real Estate Investment programs. Cody and his team break down the steps and actually teach you how to set up, create, and market your real estate business. They constantly update and add information and examples through videos and tips. The videos are informational as well as entertaining. It helps make the learning process a more enjoyable experience and you know you can do the suggested information. The programs detail out all the information you need if you follow along and implement all the information you will be on the right track to success in no time. The guidelines, steps, and information is all there you have to do the work, however, to become successful. They include so much information, but line it up in a way that makes sense and isn't too overwhelming.

Cody's Clever Investor mentoring program is for those that want to take their real estate business to a higher level or for a level quicker than if you were on your own doing all the steps. It's a great boost to your business and success. The Clever Investor mentors are all successful through Clever Investors real estate program and they are successful real estate business owners that help guide you, answer questions and help you problem solve if there are situations that come up that you need someone with more expertise on the matter. They are a wealth of extra knowledge and tips that help anyone with their continuing success in the real estate business. I love the mentoring program it has helped me in many ways with my wholesale business. My mentor has helped me above and beyond just the regular mentoring. That makes this experience unlike the other programs out there. This has helped me with a more handheld approach. Which I needed and need throughout learning and implementing all the steps in my successful wholesale business. I am so happy I found Cody Sperber's Clever Investor real estate investment program and mentoring. It's definitely pushed me in a more successful direction then I have discovered in the past.

Overall, I would highly recommend Cody Sperber's real estate investment program if you want a great program to teach you step by step and boost you into the real estate investment lifestyle.

Bottom Line: Yes, I would recommend this to a friend

---

Mentoring

By Nixon A.

,

Arizona

,

Sep 17, 2019
Verified Reviewer

Overall Experience:

I just finished my 18 mentoring calls today. I especially want to thank my mentor Ron Law. He is truly the most amazing person I know. We had almost a year together. I have had real estate experience before. I have spent a lot of money on programs and mentors that promised support but never delivered. Ron taught me a lot of tools I need to use. I think the most important about Ron was his patience with me. I haven't done a deal yet but he gave me the confidence that will help me get there. I also want to thank Mike Place who has helped me at the live events. Also, everyone on the Clever Investor team. They are all just like family just like Cody Sperber says. I hope that Ron and I will be long friends. Thanks again. I will recommend Clever Investor to everyone.

Bottom Line: Yes, I would recommend this to a friend

---

Best Real Estate Investor Mentoring

By Kathleen D.

,

Austin, TX

,

Sep 13, 2019
Verified Reviewer

Overall Experience:

If you want to get top-notch mentors to give you a jump start getting your real estate business off the ground. Clever Investor offers first-class training and mentoring. There are a ton of different options to go to for help you learn real estate investing. At Clever Investor you don't just learn about real estate investing. You get mentoring and support. You get a community of people that are all working toward the same goal that are willing to share their experience.

If you're going to get into real estate, partner with the best. And, the best is Cody Sperber and Clever Investor.

Bottom Line: Yes, I would recommend this to a friend

---

Love Clever Investor Family

By Zolliam P.

,

Rockford, IL

,

Sep 12, 2019
Verified Reviewer

Overall Experience:

I am in the Clever Investor Mentoring Program since November 2018. I remember the day I applied to the Mentoring Program like it was yesterday. I was so scared when I did. Before signing up with Clever I had applied to a "mentoring program" with another company and it didn't work out. Luckily, I was able to recover part of my money. But that is another story. I was really nervous about signing up with another company and losing my money. But I'm so glad I didn't let the fear stop me from joining the Clever Investor Family and decided to take action.

Few hours after I signed up, the Clever Investor himself, Cody Sperber, called me to welcome me to the family! How cool is that! He listened to all my worries, we talked for a little bit and at that very moment I knew I had made the right decision by trusting Cody and the Clever team!

A few days later, I had my first phone calls with different members of the Clever Investor group, my awesome mentor, customer services, the team from Deal Automator and other mentors from Clever Investor. I've been to Tempe, AZ to participate in different events from Clever. I went to Clever Labs in January 2018 and to the URC in March 2018, both wonderful events. Here you have to opportunity to be trained by Cody Sperber in person and to also learn from other members of the Clever team. (I can't wait to go to the Summit! I wasn't able to go this year but planning on going next year.)

My experience with this company has been amazing! I have met Cody Sperber in person. He's a wonderful person. He cares so much about his students and wants to see them succeed. While I was in Arizona, I was able to talk to him and asking questions about real estate. He is really smart, funny and incredible mentor. I also met part of the Clever team when I went to the Clever Labs and URC. It was so nice to finally put a face to the people I have talked on the phone so much. What a great group of mentors!

Every time I have a question about the Deal Automator, real estate, about a lead or deal I'm working on, or just need help from customer service I can just call or email them and they have always replied to me. The communication with Clever is incredible.

I'm so glad I joined Clever. Best decision I have ever made in real estate. My only regret is not signing up with them sooner. Since the moment I joined their team it felt like I was part of a family and I love it! I am so proud to be part of the Clever Investor Family and so proud to be a Clever Investor!

Bottom Line: Yes, I would recommend this to a friend

---

Advertisement

---

How am I supposed to get all of this done in 30 days? Well, you're not.

By Ron L.

,

California

,

Sep 12, 2019
Verified Reviewer

Overall Experience:

I wanted to take a minute to offer up a review and my thanks to Cody Sperber, the entire Clever Investor staff, and the whole Clever Investor family for the Clever Investor program and all of their support. I saw a couple of negative reviews that sounded more like "sour grapes" than anything else. Like anything worthwhile in life, to be successful at something takes hard work and a lot of effort. Some parts of the program may seem complicated, but there's plenty of instruction in the videos. There's a coaching program second to none. And there's a Facebook page where people pose questions on a regular basis and there's typically a slew of responses. The Clever Investor community is an amazing, helpful and tight group of like-minded people.

I know it's easy to read too much into it - "How am I supposed to get all of this done in 30 days?" Well, for most of us, you're not. Like anything else that's good, anything with lots of moving parts, it takes time to get it all set up. But if you watch Cody's videos, follow his instructions, get on the lave videos and Facebook feeds and ask questions, you will get through it and be successful. But it will take time.

I think it's important to remember when we're doing something like this: We are trying to start a business. It's not going to fall into our lap. It is not going to be easy. It will take lots of hard and dedicated work. It's worth getting a coach/mentor. And it beats the shit out of having a regular job working for a boss who could care less whether you live or die. But I guess if it's just too much effort, get up tomorrow morning, go to your job and learn to be happy there.

I'm really grateful for the Clever Investor program, the coaches and our mentor. I'm grateful for the opportunity it's provided us, teaching us a way to earn serious money without having to go to a job every day and trade my time for a lousy salary and no personal freedom. I've been to the Clever Summit twice and to a Lead Generation and Deal Automation Lab. We have Deal Automator and we use it - we use it for comping properties, finding what people owe on mortgages, building mailing lists and more.

My favorite line is: "Never give up. Never give in!" And I refuse to give up or give in!

Bottom Line: Yes, I would recommend this to a friend

---

Great foundation

By Wesley T.

,

Baytown, TX

,

Sep 12, 2019
Verified Reviewer

Overall Experience:

They supplied me with a great foundation for my business. I was brand new to real estate investing and was nervous to even get started. I knew I needed guidance and someone that would hold me accountable. I got everything I needed and more. Someone is always there to answer questions and help guide you on an investment path that fits you and the business you're creating. I can honestly say I'm on my path to financial freedom and this mentorship has equipped me with every tool necessary for success! Thanks!

P.S. Dave, you're awesome!

Bottom Line: Yes, I would recommend this to a friend

---

Awesome mentoring session

By Aharon G.

,

Federal Way, WA

,

Sep 10, 2019
Verified Reviewer

Overall Experience:

I just had a awesome mentoring session with Victoria from Clever. She took the time to get to know me and also showed me step by step how to Comp. Comping is such a needed skill and I feel with some practice that I can be good at it. Even though we were thousands of miles away from each other, it felt like we were right next to each other. I will have to say that my experience with Clever has been outstanding so far and I look forward to more mentoring sessions.

Bottom Line: Yes, I would recommend this to a friend

---

Clever Investor's Team

By Rosy C.

,

Arizona

,

Sep 10, 2019
Verified Reviewer

Overall Experience:

We just closed on our first rental home deal, my business partner and myself. The Clever Investor's team takes you step-by-step to your first deal and helps in any way possible. Thank you so much! Clever Investor's team, we couldn't have done without your help, especially Ron, Victoria, and Alice. We guys ROCK!

Bottom Line: Yes, I would recommend this to a friend

---

Life-changing, highly recommend!

By Liliya M.

,

Oregon

,

Sep 10, 2019
Verified Reviewer

Overall Experience:

I'm a Clever Investor mentoring student, started just a few months ago. And I have to say, the wealth of information that I have learned in such a short amount of time is priceless and has really helped me to jump-start my investment business! Everything that I have learned thus far, and with the help of my mentor and support of advisors that are literally always available, has helped me to obtain a sound decision on my first fix and flip property which we are currently rehabbing. I can't say enough good things about my experience with the Clever team. They genuinely care and want you to be successful. If you put forth the work, are action-oriented, and understand that it takes time as with anything, success will come. Without this mentorship, it would have taken me much longer to figure out the game and I would have little confidence in my decision making, I genuinely believe that. Having my mentor and advisors has been the greatest experience. What better way to learn a trade than from someone who is experienced and successful? Victoria calls me randomly to see how I am doing - having that moral support has been incredible. She and Alice are always quick to respond to emails when I have to need help with any deal. Toursten gives me clear assignments to find deals. I love this Clever family. Thank you, Cody Sperber, for a life-changing program. It has been life-changing. I hope to meet the legend himself one day!

Bottom Line: Yes, I would recommend this to a friend

---

Advertisement

---

It's not a program, it's a family

By Angel A.

,

Los Lunas, NM

,

Sep 10, 2019
Verified Reviewer

Overall Experience:

First and foremost, I'd like to say thank you to Clever and Cody not just for the knowledge gained but the inspiration, motivation, and support. The education, whether you pay for the top dollar package or just follow the free stuff, is only as good as you the individual is willing to put into it. In the beginning, I'll admit I wasn't dedicated and didn't follow the training, but after investing in Clever Labs and Clever Summit it gave me new desire and focus. Once I put in the dedication and effort everything fell into place. The other thing I like about Clever is the customer support..the mentors are awesome and will teach you while you're going through the education, but the advisors will be there for you forever after any time you get hung up on something or just need a second opinion their expertise is unequivocal. Finally, but not least, is the "Clever Family" support...those who have become students also become family, the networking and awesome relationships I've built is well worth the money spent. When investing in your future remember you get what you pay for and sometimes things don't happen overnight but persistence and knowledge are key. Thanks Clever.

Bottom Line: Yes, I would recommend this to a friend

---

Satisfied review

By Patricia F.

,

Philadelphia, PA

,

Sep 9, 2019
Verified Reviewer

Overall Experience:

I have been interested in investing in Real Estate for about a decade now, I have spent thousands and thousands of dollars on many different Real Estate educational programs. Only to be left high and dry when it came to actually closing a deal.

I did not find success until I found Clever Investor. Cody Serber and his team of mentors are awesome, they walked me through the whole deal process, start to finish. I finally closed my first deal in Real Estate investing in February of 2019. The mentors were there to answer any questions, even questions that may seem obvious to most, but not to everyone, like "what is Docusign?". They walked me through the process step by step, I truly could not have done it without them holding my hand through the whole thing.

I just attended my first Clever Summit 2019. It was so unbelievable! I came home inspired to not only move the needle in my Real Estate business, but also move the needle in other areas of my life. I am truly blessed to have stumbled across Clever Investor and all it has to offer.

Bottom Line: Yes, I would recommend this to a friend

---

What a great program

By Cesar E.

,

Los Angeles, CA

,

Sep 8, 2019
Verified Reviewer

Overall Experience:

I am so happy and pleased with Clever Investor's product, wealth of educational material, and most importantly the attention and support received by the entire Clever family.

In the past, I have invested in so many different products and spent thousands and thousands of dollars in so-called educational products, and by far the one that has given me so much inside knowledge to go out into the world and tackle real estate deals (such as wholesale) has been the Clever Investor program.

By far this program has everything a new investor needs to fast track their career or even further education for those investors who have already done some deals, as this is an A to Z type of program.

For me having done several deals, I did not think I needed to spend any more money on REI educational programs, I was totally wrong as I've learned new techniques and have implemented those ideas that have help my business grow.

After having been through this program, I do not need to make any further investments in real estate courses or programs related to those that the Clever Investor already offers.

Bottom Line: Yes, I would recommend this to a friend

---

Clever Investor, best decision I have ever made

By Tom L.

,

Peachtree City, GA

,

Sep 8, 2019
Verified Reviewer

Overall Experience:

I joined Clever Investor through their pro program and saw so much value in the mentoring course that I enrolled in it. The mentors have been as invested in my process as I have been. Whenever I have encountered a road block they have always been there to move me forward. There is tons of training given to you, but it doesn't stop there. The mentors will sit on the phone with you and walk you through your deals and or issues. You are not alone when you join the clever investor community.

I have been a part of other real estate programs and they do not compare. If you do not succeed with Clever Investor it isn't because their training sucks, it's because you suck. If you are not invested in yourself, committed and take action you will not succeed. It's that simple. You have everything at your fingertips when you join Clever Investor. That includes all their contracts, scripts, blueprints and the list goes on and on.

Clever Investor has not only given me the education to be successful in real estate but they have made me a better person. Their training goes way past real estate. They work on mindset. The impact that has made on my life is unimaginable. If you are not involved in this community you are literally missing out.

Clever Investor has become a family for me. And it's not only the members that I have connected with. Cody and his family have been a part of the process. They make themselves accessible to EVERYONE and have personally helped me. They are all in on doing their part, are you?

Bottom Line: Yes, I would recommend this to a friend

---

I'm Clever

By Robert B.

,

Philadelphia, PA

,

Sep 8, 2019
Verified Reviewer

Overall Experience:

I can say from my experience that Clever Investor is the real deal. They have delivered everything they advertised and more. I am currently in the mentoring program and everyone is great. Customer service always takes care of any issue I have and my mentor is great. I also get an assistant from the Facebook community, which is great. If you follow the steps and put in the work, you will be successful. If you don't put the work in that's needed you will not. A lot of people don't put the work in and then blame the program. Easier to do that than to take responsibility for your lack of action. I will be closing deals and I'm very proud to be apart of the Clever Investor family.

Bottom Line: Yes, I would recommend this to a friend

---

Advertisement

---

Clever review

By Spencer B.

,

Lakeland, FL

,

Sep 8, 2019
Verified Reviewer

Overall Experience:

When you buy a real estate course there always is that thought in the back of your head if it's a scam no?

Clever Investor is the real deal!

I've had the best year of my life implementing the core steps and process with Clever Investor closing multiple real estate deals per month doing $100k in closed assignment deals in our first year alone! With NO prior knowledge of real estate, not even knowing what an escrow deposit is...

In my previous job I worked out on the road 7 days a week, working my hours away. Clever Investor has given me the guidance that has allowed me to quit my job and now work from home 7 days a week working my own wholesale business creating more time with loved ones.

I have proven these steps. I've done it. I've lived it. I'm 26, I don't have a real estate license, and I didn't use any of my own money. This is just the beginning of what I've always wanted for my self and not knowing the direction to go.

If you're on the fence about buying this course or any of the challenges clever investor promotes "believe me" stop procrastinating and change your life today. The only thing left is to put in the work and have fun closing every check and celebrating you!

Your support doesn't end with just Clever Investors team, be a member of the pro group with Facebook and network around the country!

Take a look for yourself!

Bottom Line: Yes, I would recommend this to a friend

---

Clever Investor is the real deal

By Joseph A.

,

Arizona

,

Sep 8, 2019
Verified Reviewer

Overall Experience:

I joined the Clever Investor mentoring program about 2 year ago to learn more about real estate. As a retired Veteran, I have been able to provide additional income after retirement for me and my family. Real estate investing isn't easy and it does take a lot of work, but the mentors/advisors at Clever Investor are all experienced active investors in today's market. I have been able to close deals and recently even an apartment complex. If you are willing to put in the work, Clever Investor will show you the way.

Bottom Line: Yes, I would recommend this to a friend

---

Cody is the real deal and he really gives a crap!

By Austin W.

,

Dallas, TX

,

Sep 8, 2019
Verified Reviewer

Overall Experience:

For those of you thinking about doing this, stop thinking. That's why you're not where you want to be, just do it!

I was HIGHLY skeptical about this just being another get a rich quick program. It is, in fact, quite the opposite. You are told that it's not easy, and that it's difficult, and a journey.

But, the information in this program and the people you meet can save you so much time.

The only way this works, however, is if you play full out and don't quit. If you do those things in the videos, and PUT THE WORK IN, and BELIEVE you deserve this, the success has no option but to come your way!

Bottom Line: Yes, I would recommend this to a friend

---

Clever Investor changed my LIFE!

By James V.

,

Indianapolis, IN

,

Sep 8, 2019
Verified Reviewer

Overall Experience:

As I am reading through the reviews good and bad, "majority of them are all good". Cody and his team are some of the most amazing people, and the most knowledgeable people in the REAL Estate business/Educational.

With CI I have been able to change my life and my families life with the knowledge Cody and his mentors give to people. I never knew you could do real estate with no money down. But when I signed up with CI I immediately knew it was possible, I studied took all modules and really honed into what the team was telling me. Within the first 30 days, we were able to close 2 not just 1...2 wholesale deals I found by marketing strategies taught by the CI team.

All together it cost me 20 bucks in gas to go lock the contract up, and get to the title company to close it out and pick my check up!

Two deals in that short of time was mind-blowing the system works if you WORK IT you can not just expect somebody to throw you success it doesn't happen that way YOU HAVE TO WANT IT. I wanted it my family wanted it.

Now I own a Redevelopment Company, Wholesale company. I network with some top Investors in and out of my Area and CI team is always there for me still!

Make a decision and go for it, don't blame others because YOU weren't successful, for the negative review people who read this. STOP go back to the education modules, and write everything Cody and his team tells you to do and GO DO IT.

You and your family deserve it. God Bless!

Bottom Line: Yes, I would recommend this to a friend

---

You have to put in the work!

By Ben S.

,

Wichita, KS

,

Sep 8, 2019
Verified Reviewer

Overall Experience:

Here's the deal folks...Clever Investor will give you the tools, YOU have to do the work!

I found Clever Investor when I was deployed to Afghanistan. I went through all the training, implemented the strategies, and closed my first deal within a few weeks of returning stateside.

Clever Investor was the 2nd mentorship program I have paid for. The first was truly a scam, this is the real deal.

If someone says it doesn't work, they aren't trying hard enough. I live in the middle of Kansas, and I now close 5-10 deals a month.

Cody's teachings are top-notch. Work the system, get the results.

Bottom Line: Yes, I would recommend this to a friend

---

Advertisement

---

Company is a lie

By Emerson L.

,

Los Angeles, CA

,

Sep 5, 2019
Verified Reviewer

Overall Experience:

I ordered the product based on the 30-day return policy. Every step of the program they say you need to buy something else to succeed. It's a crappy program that is designed to drain your bank account, not help you invest. Once I asked for a return, I received a rude phone call telling me that I was the reason the program failed. He was smug and rude while appearing to be pleasant. A very smooth communicator. He insulted me while appearing to give me a compliment. When I called him on it, he deflected and tried to back peddle his statements. He told me there was only a 3-day return policy (it's 30 days, he lied) and I was screwed. But because he wanted to remain "friends" he would honor my return now. The money hasn't been returned yet, but it's only been a day. It's a scam and people should avoid it.

Bottom Line: No, I would not recommend this to a friend

Sep 6, 2019

Emerson,

I feel like I needed to take some time here and respond to your "complaint" personally. There are a couple of really big red flags with your claims. First of all, you purchased our 30 Day Deal Challenge, which has a no refund policy other than the legal 3 day R.O.R. required. And you can absolutely confirm this within the terms and service agreement. So you were not lied to about the return policy, I wanted to clear that up right away.

Second I would like to address your attitude and feelings towards the program itself. You stated that "it's a crappy program that is designed to drain your bank account", well the program is only $97 and I give you 4 additional courses (that I sell for a lot more than that for each one) at no additional cost. Yes, we do offer other things here at Clever Investor and I stand behind each and every one of them. We create the most comprehensive training out there and we offer it for far less than we could. We do this because we actually care about our students. The reason I bring this up is because in the 5 days you had the course and all the training, you spent less than 10 minutes in the Online Learning Center (this is the platform we use to share our training and tools). My question is simple, how can you be within your integrity by stating the program is "crappy" when you went through less than 10 minutes of the 60+ hours available?

AS far as the "smooth communicator" you refer to I listened to your call with my Business Development Consultant and he did everything but insult you, he was trying to help you get the most out of what you had purchased and when he realized that you simply did not want help or guidance, he went above and beyond by issuing you a refund. This is something that I would not have done. We spend countless hours and a ton of money creating the World's best real estate education. We pour our hearts and souls into it, and education is one of those things that we can't take back. This is the reason for our refund policy. All this being said, Emerson, I truly hope you find the success you are looking for, honestly, I do. But to all of you who are reading this that really want to take their real estate businesses to the next level, you will find no better company than Clever Investor to help you on your journey. For every one of these empty complaints, we have hundreds of people singing our praises, because Clever's motto of "Our Students Success Is Our Success" really means something to myself and our entire team.

---

Clever Investor complete garbage!

By Daniel H.

,

Houston, TX

,

Jul 2, 2019
Verified Reviewer

Overall Experience:

So why don't I have any access to the free materials that were promised for signing up for the 30-day deal challenge? Cody himself stated that if for any reason you didn't decided to stick with the course you still got those three items to keep. So this program is just a complete sham I see? This company does not keep it's word or give any real working materials. I asked before I signed up was this just basic fluff and it completely is. I work hard for my money to just be sold on a pipe dream, I bought into the challenge looking for real help but just got hit with the happy to take your money and thats it attitude. These big so-called gurus market you more than they actually market real estate deals. It's sad that they prey on people who actually are looking for a way out of the rat race, looking to be able to provide a better life for their families, looking to dig themselves up out of the slums. They prey on your hunger to want to actually take action to change your life. Then you get stuck with a whole list of BS promises, please do not spend your money with these people. They exactly what they are bad people! Eat greedily off the hard earned work of people who want to build a better life for themselves. It should be illegal to market to people and then just crash all their hopes and dreams at actually shifting their circumstances around.

See, one thing about me I'm a go-getter and I've already been putting hundreds of hours in and building my knowledge, so just because these people burned me and really just spit in my face with their customer service. Then to completely lie about you being able to keep materials that were so-called gifts just for giving them a try and taking the call to action. Please, I beg of you, don't get excited about this company, please don't give them your hard earned money and please don't believe they have what it takes for you to change your life. They are selling you crap by literally marketing to your hopes and dreams of a better life. If these gurus are making so many millions a year, why market a student product so heavy? Because the truth is that you are their cash crop, you are the dollars that fund their hopes and dreams. Your hard work, blood, sweat and tears are not respected here, as of matter of fact, they downright don't give one hoot about you. As long as you have the funds to do a transaction with them to load their pockets, then you're a priority. Then as soon as they sell you and that money clears here comes the BS, here comes the million upsales, here come the fluff and then they say you have a 30-day money back return policy. Oh no, you don't not on the 30 Day Challenge, you have three days, yeah that's right, 3 days to determine how you like the product.

Oh and it gets juicer from there, all of the product is not open for your review, you get things week by week. So here you are ready to dive into a course and take the bull by the horns and nope, huge stop sign in your way. So the kicker here is to sign up as many people as they can and keep pitching, it's a limited number of students they are taking on, so the numbers pile in and BOOM, three days and your money is gone forever. Oh and back to those free courses and materials, yeah, good luck with getting those.

Scam, scam, scam, scam, scam, that's exactly what this business is, good luck trying to get a deal in 30 days. I'll be surprised if you ever get one deal through this garbage. Again, please people, I'm begging y'all, do not spend your money with Cody Sperber or his company Clever Investor. More like Clever Rip Off Artist, a complete waste of time, energy and money. You're better off putting in the time learning yourself, because these people or crooks. I even asked the intake agent what was the student percentage on deals done in 30 days guess what she did hung up on the chat. She couldn't close me fast enough so she had to drop my chat and wiggle their marketing bait infant of the next targeted prey. Guys, DO NOT WASTE YOUR TIME! Terrible customer service, terrible company, false promises and just a complete lack of respect of their fellow human being. Stay far away from these people, they will do anything to get in your pocketbook and squeeze every dollar out of you that they can.

Bottom Line: No, I would not recommend this to a friend

Jul 2, 2019

Daniel,

I am writing this response with my jaw literally on the floor. You have verbally slayed Clever Investor with slander and libel intent. I feel the need to formulate this response so you're outlandish accusations are not taken seriously by people who really do want to put in the work and be successful.

I first want to address your claim that you do not get to keep the materials if you decide not to proceed. Well, you are right, IF you cancel within 24 hours and receive a full refund you are not entitled to any materials that come along with the 30 Day Deal Challenge. The fact that you would call our company a "scam" and "just looking to take peoples money" is foolish, and apparently, you are just the type of person that is looking to scam the system yourself to get free stuff. Unfortunately for you, that is not how real business works. There is no such thing as a free lunch.

As for our actual policy, when it comes to the 30 Day Deal Challenge, if you decide not to continue with the program after the 30 days is up, you WILL get to keep all of the bonuses you received with the initial purchase of $97. But again you canceled within 24 hours and received a full refund, so this, of course, would be null and void in your case.

Let's move on to your next ridiculous complaint, that you tried to lay out our feet. When you stated "I asked before I signed up was this just basic fluff and it completely is," there is no possible way that you could make that statement and be truthful. First of all, there are over 50 hours of training that is made available to you when you sign up for the 30 Day Deal Challenge, you gain access to all of our contract suite (this alone is priceless), you gain access to our private Facebook Community (in which you personally never requested to join because you simply didn't give it any time), you get weekly live Q&A sessions with one of our mentors, I could keep going here but I think I have made my point. Again, you did not even have the program for a full 24 hours, how could you speak to things you do not know, unless you have a different agenda altogether. I feel the bottom line is you are upset that once you requested a refund you didn't get to keep anything for free. This is completely unethical of you as a consumer and "human being".

Another claim you made was that all of the material is not made available to you right out of the gates, well, I guess this is sort of true, but the only pieces of the course that are not available right away are the weekly trainings that coincide with the challenge. The challenge was set up with a very strategic path. Week 1 is about educating yourself, Week 2 is about practice, Week 3 focuses on implementation, and Week 4 covers cashing in on a deal. So the videos that you are referring to are unlocked to you in conjunction with that part of the challenge. Again it seems as if you are upset for no reason here and trying to get something for nothing.

You also claimed that it would be impossible to get a deal closed within the 30 Days. Well it is not impossible we have had many students accomplish that goal, but just as Cody talks about in the webinar for the 30 Day Deal Challenge, it isn't about just closing a deal it is about jump-starting your business and achieving breakthroughs that you had not experienced before. Real estate is all about momentum and the 30 Day Deal Challenge helps propel you in the right direction. At the end of the day it comes down to putting in the work and seeing it through, I just talked to a student yesterday that has been working with us for 8 months and he finally closed his first deal and now has 3 more under contract. Real estate is not easy we never claimed it was, but we do know it is worth it!

The bottom line here, Daniel, is you did not give the course a chance, you jumped to conclusions without facts, and you are playing the victim where there is no victim. You requested a refund and we issued one, apparently that wasn't good enough for you so you decided to lie about and slander an amazing company that is full of real people like myself that do in fact care a great deal about our students. And we have the thousands upon thousands of successful students to prove it.

At the end of the day, we do hope you find the success that you are searching for, and we find it very unfortunate that you had to try and lay the blame of your shortcomings at the feet of a company that just did not deserve it.

---

Joining the Clever family was the smartest career move I have done - the absolute best!

By Gil K.

,

Alpharetta, GA

,

Apr 27, 2019
Verified Reviewer

Overall Experience:

I'm the most skeptic guy you can find. I check any company or service provider for scam likelihood and it takes time for me to genuinely trust pitches and marketing stuff that I encounter online. I followed Cosy Sperberg for a while and finally decided to take the leap of faith and join his mentoring program and I can honestly tell you this is a what you want to do if you really want to get into real estate investing business. It is an A to Z program that provides you with the tools, SW, advisors, training, and handheld process to get to your first deal and/or extend your business further.

Six stars in my book.

Bottom Line: Yes, I would recommend this to a friend

---

My first deal

By Darlene B.

,

New Hampshire

,

Jan 18, 2019
Verified Reviewer

Overall Experience:

I just closed on my first rental home deal. The experience increased my confidence and I know I am on my way to bigger and better deals. Not only in providing a home for a family but also building my real estate legacy. I now have earned the title of "Cleaver Investor."

Bottom Line: Yes, I would recommend this to a friend

---

Clever Investor Summit 2018

Overall Experience:

I made the decision to go to the Summit because I knew it would be just what I need to gain momentum in my real estate investing business and I was not disappointed. I went alone, which was intimidating, but right away I started making connections and felt pretty comfortable the whole time. The one thing that I have come to know is that Clever Investor is the REAL DEAL, this is not a scam, and you get everything promised plus way more. The Summit proved that for me as Cody was very present. Most of the speakers were also there for the attendees, and it was very apparent in their approaches and messages. Becoming involved in Clever Investor is one of the best things I've ever done for myself.

Bottom Line: Yes, I would recommend this to a friend

---