Clover Health Reviews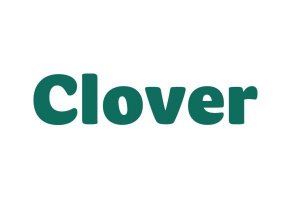 The Clover Health PPO Medicare Advantage plan provides access to additional coverage than what's provided under Original Medicare, including easy access to doctors.
What Is Clover Health?
Clover Health is a technology company and Preferred Provider Organization (PPO) offering simple Medicare Advantage plans packed with essentials, which are meaningfully different from those offered by Original Medicare, along with no-cost routine hearing, vision, and dental coverage.
This includes coverage for doctors' visits ("in-network doctors, out-of-network doctors, and specialists without referrals"), prescription drugs, and hospital stays, along with an annual out-of-pocket maximum and low premiums and copays.
Clover members also have access to health-minded extras like assistance finding a doctor or pharmacy, scheduling appointments and arranging transportation, medication reminders, 24/7 doctor visits by phone, video, or mobile app; and access to a mail-order pharmacy with 100-day refills.
How can you tell if Clover Health is the right Medicare Advantage plan for you? That's the central question we'll help you answer here, starting with the fundamentals.
The Basics of Medicare
Medicare is a complex federal health insurance program that provides coverage for those who are 65 or older (or who are younger with certain disabilities, or have End-Stage Renal Disease). To make sure everyone's on the same page when it comes to Clover Health, though, here's a simple overview of how it works.
Medicare.gov explains there are four main parts to this coverage, each of which provides specific services:
Part A (Hospital Insurance) – As the name implies, this covers inpatient hospital stays, along with related care in a skilled nursing facility, and hospice and home health care.
Part B (Medical Insurance) – Covers certain doctors' and preventative services, outpatient care, and medical supplies.
Part C (Medicare Advantage Plans) – Here, private companies contract with Medicare to "provide all of your Part A and Part B benefits," including prescription drug coverage, such as Health Maintenance Organizations (HMO), Preferred Provider Organizations (PPO), Private Fee-for-Service Plans, Special Needs Plans, and Medicare Medical Savings Account Plans.
Part D (Prescription Drug Coverage) – If this isn't covered under an Advantage Plan, private companies approved by Medicare might help fill the gap.
Using this as our foundation, we can see that Clover Health enters the picture in Part C, since they're a private company who's contracted with Medicare to offer their own Advantage Plans.
As an open-network PPO, Healthcare.gov reports this allows them to "create a network of participating providers. You pay less if you use providers that belong to the plan's network. You can use doctors, hospitals, and providers outside of the network for an additional cost."
Compared to a Health Maintenance Organization (HMO), PPOs tend to have higher monthly premiums, although members typically can use in-network and out-of-network providers. Members also don't have to select a primary care physician, or have to obtain service referrals.
With these high-level basics in mind, let's zoom in and take a closer look at exactly which coverage Clover Health provides.
Which Services and Benefits Does Clover Health Insurance Offer?
Basic Eligibility Criteria
Currently, Clover offers their Medicare Advantage plans to residents in 18 counties across four states (taken directly from their website):
Georgia: Chatham County
New Jersey: Atlantic, Bergen, Burlington, Cumberland, Essex, Gloucester, Hudson, Mercer, Middlesex, Monmouth, Morris, Ocean, Passaic, Somerset, and Union counties
Pennsylvania: Bucks County
Texas: Bexar County
Even if you reside in one of these counties, you'll need to have Medicare Part A Part B in place, and you won't be eligible if you have End Stage Renal Disease, or if you're undergoing dialysis.
As with any other plan, the annual enrollment period runs from October 15 to December 7, or the disenrollment period (switching from an Advantage plan to Original Medicare) from January 7 until February 15.
Clover Health Insurance Plans
Like any other kind of health insurance, the specific coverage provided by your Clover Medicare Advantage plan will depend on factors like your age, your health, and the specific services you require (as well as how often you require them), to name just a few.
With this said, we compared Clover's Green Plans in two states via their website, both of which had more in common than not, since they offered a $0 monthly premium, including part D, $30 in-network specialist visits, $75 emergency visit fees (waived if admitted), and $300 ambulance fees.
They also offered $0-$30 vision and hearing exams, $0 dental exams and cleanings, tiered prescription costs ($0, $10, $35, $85, or 30% of the total cost, with $100-$150 deductibles for tiers 3-5), $6,700 max yearly out of pocket cost, gym memberships, 24/7 doctor visits by phone or video, and gift card rewards for healthy activities. Here were the relatively few differences:
31302 (Chatham County, GA)
78101 (Bexar County, TX)
In-Network Primary Care Visits (Unlimited)
$0
$5
Inpatient Hospital Stay
1–6 days: $220 per day
1–6 days: $200 per day
Outpatient Surgery
Ambulatory: $200
Hospital: $290
Ambulatory: $150
Hospital: $210
Out-of-Network Costs
25%–35% coinsurance
35%–45% coinsurance
Prescription, Vision, Dental, Vision, Hearing, & Other Misc. Benefits
When it comes to prescription medications, Clover reports their formulary (a comprehensive list of drugs covered by your plan) was designed in consultation with a team of healthcare providers and contains only those deemed medically necessary.
In some instances, the company might require that you meet specific pre-authorization criteria (including, but not limited to, trying less expensive options) before a prescription medication is covered.
Dental benefits include two annual oral exams and teeth cleanings, along with one dental x-ray, and a $0 copayment.
One routine vision exam is covered per year, including an annual allowance for everyday eyewear. If you choose an out-of-network provider, you might be required to pay for services upfront, and then request reimbursement.
Clover offers members access to "one Routine Hearing Exam per year, two hearing aids, and three provider visits within the first year of receiving your aid."
The company's prescription benefit plan is administered through CVS Caremark, which offers the ability to order refills online or by phone, and receive orders through the mail. Along these same lines, they've partnered with Teladoc for telemedicine services ("speak with a board-certified doctor or mental health professional by phone or video from the comfort of your home").
Clover's Silver Sneakers program also delivers free access to a network of gyms for a variety of activities, nutritional counseling, and fitness programs, while their Hello to Healthy rewards program helps members earn gift cards for staying up-to-date on your health.
With these high-level details in mind, full information about each of Clover's plans in each state they write can be located between the Formulary, Plan Documents (primarily, the Evidence of Coverage), and Supplemental sections of their website.
How Much Does a Clover Health Medicare Advantage Plan Cost?
As with coverage, the price you pay for a Clover policy will vary.
Their FAQ further explains that some plans "are paid for entirely by Medicare, funded by the taxes you've paid while working and by the money you pay in your Part B premium directly to Medicare," while other "plans charge members a monthly premium in addition to the funds Medicare has set aside for you, in exchange for richer benefits and lower cost for services."
For additional pricing and coverage questions, a member of Clover's Enrollment Team can be reached between 8 am and 8 pm ET, seven days a week, at 888-781-3235.
Are There Online Clover Member Reviews?
Clover Health was co-founded in 2012 by board members Vivek Garipalli and Kris Gale (Chelsea Clinton is also a board member), as a healthcare technology company focused on collecting specific data and then using it—a process called 'predictive analytics'—to improve the health of their members, while lowering costs.
They're headquartered in San Francisco, CA with offices in Jersey City, NJ.
Despite their length of time in business, though, we didn't encounter any direct online member feedback for Clover at the time of our research.
A 2016 Becker's Hospital Review article reported the company was fined more than $100,000 that same year for engaging "in marketing activities that misled or confused potential enrollees about their ability to always receive covered services from any out-of-network provider. Specifically, Clover's materials incorrectly stated that out-of-network providers participating in the Medicare program are obligated to accept Clover enrollees."
In a more recent 2018 CNBC article, author Christina Farr reported that despite their $1.2 billion valuation, Clover continues to lose money, which isn't necessarily unusual for a startup. However, in addition to the CMS fine, she points out a handful of other meaningful setbacks, including when AtlantiCare, "southeastern New Jersey's largest health provider, stopped accepting Clover's members in 2016."
She also mentioned that the company's had a "troubled balance sheet" and concluded with:
"Clover has taken numerous steps to address its technology and financial challenges as well. But it's clear that the company has a long way to go to upend health care the same way other tech upstarts have taken on retail, travel and food delivery."
Clover Health vs. the Competition: Quick Tips for Choosing the Best Medicare Plan
The Henry J Kaiser Family Foundation reports that as of 2017, 67 percent of those enrolled in Medicare were on traditional plans, while the remaining 33 percent had Advantage Plans. And of those with Advantage plans, 63 percent were enrolled with an HMO; 33 percent with a PPO.
While there are perhaps hundreds of PPOs available, we only encountered three companies competing (or soon-to-be competing) for members in a similar way to Clover. Many of which also advertised personalized help for their members, simplification through the use of technology, along with the strongest provider network. Here are some of their biggest differences:
| Company | States Covered | Services Overview |
| --- | --- | --- |
| Clover Health | GA, NJ, PA, TX (select counties only) | $0 mo. premium, $30 in-network specialists, $75 emergency visits, $300 ambulance fees, $0-$30 vision/hearing exams, $0 dental exams/cleanings, $0-30% prescription costs, $6,700 max yearly out-of-pocket cost, telemedicine technology |
| Bright Health | AL, AZ, CO | $0 annual medical deductible/copays for primary care office and preventative visits, $0 annual wellness exams and physicals, routine eye/hearing exams, preventative dental, acupuncture, $2,000 hearing aid credit |
| Devoted Health | Unknown | Not launching until 2019. Details were pending |
Considering the similarities between at least two of these tech-oriented Medicare Advantage providers, what's the best first step when choosing the best option?
As it turns out, like most other forms of insurance, price probably isn't the ideal place to start. For example, U.S. News Health reports that "whether or not a Medicare Advantage plan costs more, it could be better or worse for you than Original Medicare."
Consequently, you need to focus on the specific coverage offered by "carefully review[ing] the details of each plan and mak[ing] a clear-eyed appraisal of [your] circumstances, including [your] health, budget, and tolerance for financial risk."
With this important caveat in mind, they point out that while most Medicare Advantage plans cover prescription drugs, your monthly premium could exceed what you'd pay for similar coverage under Part D of Original Medicare. So, if you're currently under an Original Medicare plan, be sure to closely calculate your expenses before shifting over to an Advantage Plan.
On the slip side, Original Medicare also charges members 20 percent coinsurance for most services, doesn't have an annual spending cap, and doesn't offer vision or dental coverage.
Also, keep in mind that if you're thinking of making a leap from Original Medicare to an HMO, you might find that you need to receive authorization from a primary care doctor before seeing a specialist.
Juggling all of this information, where are you left when it comes to Clover Health?
Our Final Thoughts About Clover Health
According to the CNBC article cited earlier, "Consulting firm PricewaterhouseCoopers expects the Medicare Advantage market to generate more than $350 billion in annual revenue by 2020." And considering the rapid growth of insurance and financial-related technology, it's almost a certainty that Clover Health has some close competition on the horizon.
Until Devoted Health launches in 2019, though, they and Bright Health are the only games in town. And since they service completely different states, if you're looking for a tech-focused Medicare Advantage PPO plan, choosing between the two will likely come down to where you live.