Coinbase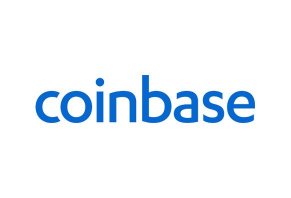 Coinbase is the premier cryptocurrency trading website and app, serving more than 30 million customers with an easy-to-use platform that offers 17 cryptocurrencies.
Coinbase Review: Is It Legit?
Coinbase is a web-based digital wallet that allows you to send and receive 17 different cryptocurrencies.
The company's online platform and app are tailored toward individual crypto investors but they also have advanced trader and business platforms.
Coinbase is considered the premier cryptocurrency trading platform in the United States. It has more than 30 million customers, traded more than $150 billion and has been in business since 2012.
How to Sign Up for Coinbase
To sign up for Coinbase, you'll need to provide your name and email address. From there, you'll need to connect a bank account or a credit card with which you can make crypto purchases.
Coinbase will give you a wallet with a unique ID number in which you can store cryptocurrency you buy in the site If you have the right account level, you can send money and crypto to and from your wallet, too.
The amount of cryptocurrency you can purchase each day depends on your "level". Each level requires certain personal information:
Level 1:
Requires phone number and bank account
Up to $9,500 in investments
Level 2:
Requires additional identity verification
Unlimited investing
Wire money to and from account
Store cash in a USD wallet
Level 3:
All previous functions plus sending and receiving crypto
Requires upload of photo ID
Coinbase implements several features to keep your wallet safe and secure, including AES-256 encryption, SSL encryption and two-factor authentication.
In addition to the accounts listed above, which are designed for the average user, Coinbase provides accounts for advanced crypto traders (Pro) and businesses (Prime, for accepting crypto, raising money for crypto startups and custodial accounts).
How to Buy and Sell on Coinbase
When you've connected a bank account or credit card to your Coinbase account and you've provided the required information, you can start buying and selling cryptocurrency.
At the time of publishing, Coinbase offered the following cryptocurrencies:
Bitcoin (BTC)
Ethereum (ETH)
Ripple (XRP)
Bitcoin cash (BCH)
Litecoin (LTC)
EOS (EOS)
Stellar Lumens (XLM)
Chainlink (LINK)
Dash (DASH)
Tezos (XTZ)
Ethereum Classic (ETC)
USD Coin (USDC)
Basic Attention Token (BAT)
Zcash (ZEC)
Ox (ZRX)
Augur (REP)
Dai (DAI)
Purchasing is as simple as going to the home screen of your Coinbase app or to the "Price" section of your Coinbase browser dashboard. Tap on the currency you want to trade (app) or click "Trade" (browser).
At this point, you can choose to purchase based on a dollar amount or the number of coins you want to buy.
You can choose to do an immediate transaction or have the transaction clear at the end of the day.
Coinbase Security and Insurance Protection
As we mentioned earlier, Coinbase uses AES 256-bit and SSL encryption, which makes your information secure. Furthermore, Coinbase stores only 2% of its crypto online.
They store the other 98% offline, which safeguards the company from an internet-based hack. This means increased security for you. And, in the event that someone hacks Coinbase's online or brick-and-mortar accounts and storage, you're insured.
However, if someone hacks into your individual account, you are not covered by the company's insurance. Therefore, it's crucial that you protect your account with a strong password as well as two-factor authentication.
"Two-factor" means you access your account through your password and one other form of security. You can choose to have a one-time passcode texted to you on each login or you can use an authenticator to generate a passcode for you.
One popular authenticator is Google Authenticator. I've used this to log into my Coinbase account.
I prefer texted passcode. You can run into login problems if you get a new phone and forget to disconnect your Coinbase account from Google Authenticator before switching phones.
Coinbase Fees
Coinbase charges various fees based on whether you're buying or selling, as well as whether you're depositing or withdrawing money.
Each buy or sell transaction you make gets a "maker" or "taker" fee. The maker fee is charged to you if you're selling crypto, whereas the take fee is charged if you're buying crypto.
These fees max out at 0.50% per trade trades up to $10,000, with the fees decreasing the higher the trade amount is.
If you consistently make trades of $10,000 or less, you'll pay 0.50%. The only way to avoid these fees is to sell at least $50 million in one trade. The maker fee, in this case, is 0%.
The lowest taker fee Coinbase charges is 0.04%, which applies to trades of $1 billion or more.
In addition to a per-trade fee, Coinbase will charge you a $10 fee for depositing money via a wire transfer and $25 for withdrawing money via a wire transfer.
The fees are cheaper in Europe and the U.K., where SEPA and Swift transfers range from 0.15 euros to 5 pounds.
Coinbase Customer Reviews
At the time of publishing, Coinbase had 83 customer reviews on HighYa.com for an average rating of 1.3 stars. Eight percent of customers would recommend Coinbase to their friends.
Many customers complained about trades taking a long time, poor customer service and an inability to withdraw funds.
Some of these situations were caused by incomplete verification for the three levels we mentioned earlier. Others were based on interactions with unhelpful customer service.
One other customer review mentioned a freeze on bitcoin, meaning you couldn't buy or sell BTC until Coinbase opened the market.
I experienced this early in 2018 when crypto's prices soared. The extreme volatility led Coinbase to close trades for certain cryptos, leaving account holders unable to buy or sell.
The Bottom Line: Is Coinbase Right for You?
Based on our research, we believe Coinbase is a strong choice for the average cryptocurrency customer.
The site's user experience is seamless and easy-to-use. You have access to 17 different currencies as well as options for professional and business trading platforms.
As someone who has signed up for multiple crypto trading platforms (sometimes called "exchanges"), I can tell you that Coinbase is by far the easiest one to use.
The main drawback of using the service is the poor track record it has with HighYa readers.
This leaves you with a tough decision: Is the function worth the frustration? If you're tepid toward Coinbase because of those reviews, consider trying Robinhood's crypto platform. It's just as user-friendly as Coinbase and charges no fees.
However, their platform provides seven cryptocurrencies instead of 17. It hits all the major ones, though: Bitcoin, Bitcoin Cash, Ethereum, Ethereum Classic, and Litecoin.
We think that both Coinbase and Robinhood are an excellent choice if you're interested in buying and selling crypto but don't know where to start.
BEWARE of scam

By Yuet S.

,

London, England

,

Nov 15, 2019
Verified Reviewer

This website is legal but you could get your hard-earned money TRAPPED because they wouldn't pass your ID verification no matter how many times you've gone through it, this is to stop you from taking money out of your account. Today they wrote me another email to do the verification for the 5th time and it took them a MONTH to write this.

Bottom Line: No, I would not recommend this to a friend

---

Coinbase sucks

By Jason B.

,

Duncan, SC

,

Sep 19, 2019
Verified Reviewer

They place ridiculously long holds on purchases. If you ever contact customer support, they only reply with policy quotes, they never actually answer questions. Coinbase is just a terrible service.

Bottom Line: No, I would not recommend this to a friend

---

Advertisement

---

Poor, poor customer service

By Mark D.

,

San Francisco, CA

,

Aug 5, 2019
Verified Reviewer

I would recommend Coinbase Pro as the best exchange for cryptocurrencies. However, if you ever have a problem and you want to contact support, good luck, you're going to need it. I just got off the phone after over four hours. I spoke to four "support specialists", the third one hung up on me, after I finally figured out how to fix my problem. She was going to send me instructions on how to do something to my Google Authenticator (she never did). The problem turned out to be that I did not have the auto time and the time zone setting turned on in my phone settings. I told her that I had found those instructions and requested that she remain on the phone with me, she instead hung up. I have had problems in the past and even their higher-up email support was unable to resolve my issues. Three problems with their platform and support was not aware of how things work.

Bottom Line: Yes, I would recommend this to a friend

---

Coinbase is a scam!

By Timothy Y.

,

New Mexico

,

May 30, 2019
Verified Reviewer

DO NOT USE Coinbase. I deposited my money in a Coinbase account. After I made the deposit, I was informed that I would not be able to access my money for fifteen days. They say this is to prevent fraud.

After the fifteen day waiting period, I checked my account to find my money was gone. Coinbase offers no explanation for this no would they take any steps to correct the problem. The only reply I received was one informing me that the case was closed and that no further action would be taken.

When I tried again to get any answers the reply was the same.

This is the most blatantly crooked organization on the mainstream web if you ask me. How they can commit thievery and still call themselves legitimate is beyond me. Next time I'll take my chances on the dark web.

Bottom Line: No, I would not recommend this to a friend

---

Advertisement

---

Don't trust Coinbase Reoccurring Transfers

By Don F.

,

West Hollywood, CA

,

May 27, 2019
Verified Reviewer

I have to say, I won't use these folks ever again. I have been loyal to Coinbase for 2 plus years. All that I can say is, NEVER do an automatic Reoccurring Transfer.

Coinbase charged me 100 bucks more than the spot price had been all day for a Reoccurring Transfer. Then, after further review, this had happened on all 6 of the same type of transactions. I guess that they think that you won't really examine the spot price paid on these type of transactions.

I inquired, and all that I got back was a standard communication stating that prices fluctuate and that there must have been many buyers at that moment.

Well, you can research the price on a given day down to the minute on their own screen of history for the last 24 hours. The price charged was nowhere near the spot price for that exact minute. I have the screenshots saved to prove it.

And, they want to join the banking industry, and be part of everyday commerce? Think of how they can screw each of us further on even the purchase of a cup of coffee.

While they were cleared of wrongdoing, insider trading, on OX when they added it to their range of coins, I don't see how. It fluctuated from up 300 percent plus to dropping like a rock in mere minutes.

Ugh. Disappointed. Coinbase is fairly easy to use, that is why I have hung in there. Done now. Now, just trying to get the last of my money out. AGAIN, they have it, payment cleared, just holding and using my cash.

Hasta luego, Baby!

Bottom Line: No, I would not recommend this to a friend

---

Coinbase is like AIDS - if you know it, you avoid it.

By Santo F.

,

GO

,

Apr 30, 2019
Verified Reviewer

Stay away from the Mother of all the Frauds!

They made a very comfortable UI to attract more users, but as you use it and put your money inside this platform, your account is frozen and all your bitcoins are gone!

Yes, Bernie Armstrong is really a true artist of the scam.

Bottom Line: No, I would not recommend this to a friend

---

Coinbase allows deposits, but not withdraws for me.

By Matthew R.

,

Washington

,

Feb 16, 2019
Verified Reviewer

Coinbase took my money and will not let me withdraw. I deposited several thousand dollars to Coinbase. They confirmed this deposit with an email and I can see the money when I am logged in. I was able to use this money to buy Bitcoin and pay their (very high) fees. However, when I wanted to withdraw my Bitcoin, they hit with me a long list of verification processes. Even after completing them, my Bitcoin is still frozen. Customer Service will not answer the phone for withdrawal problems "at this time." So, my money is gone. Buyer beware!

Bottom Line: No, I would not recommend this to a friend

---

Once the have access to your account they can (and will) withdraw funds without your permission.

By Tim S.

,

Manitoba, Canada

,

Feb 6, 2019
Verified Reviewer

Keep your money. Coinbase is not where you want to invest or trust. They can and will pull money from your other accounts for no reason and if you complain? They lock you out. Money and account gone. "Coinwaste."

Bottom Line: No, I would not recommend this to a friend

---

Coinbase a scam

By John C.

,

California

,

Jan 17, 2019
Verified Reviewer

As the saying goes, I wish I could give less than one star. I've been totally screwed by Coinbase - twice. Once when they shut down BCH trading for weeks without notice and I watched the value of my coin plunge with no ability to sell it. A day or two is one thing. But weeks without notice while it is crashing is an entirely different animal.

A second butt mongering (still unresolved) is being unable to move my coin out of the vault. During months of trying, I get an error message every time I try to move ETH out of my vault. I've tried calling, emailing, "chatting" (what total BS, they have no chat just a search result auto-reply) over a period of months. No one ever answers the phone ("we are not able to support this or that particular issue by phone at this time"), and no one ever replies to email. They get your money and totally ignore you if you have an issue.

It is an unbelievable scam, and I am amazed they do not fall under some regulatory agency that would have shut them down by now. I would not go near them with a 100-foot pole and I am on a mission now to spread the word on Coinbase as far and wide as I can online and on social media. They think they have you by the balls being unable to reach them.

Bottom Line: No, I would not recommend this to a friend

---

Updated review

Update

By B. Fisher

,

Pennsylvania

,

Jan 9, 2019
Verified Reviewer

January 2019 - ha, I forgot I wrote this review (old review).

Coinbase has made changes. Some improvement, some not. But they are (in my honest opinion) one of the less cluttered and easy sites to use. Limited offerings (not a real exchange), but facilitates a purchase of crypto with fiat.

REMEMBER, these are ALL rehypothecating agencies.

None of your funds/cryptos are truly safe from scam, "hack" or whatever the reason will be - you use the site to purchase, and TAKE IT OUT. If you don't own your keys (public number, private number - both), you don't own the crypto.

Bottom Line: Yes, I would recommend this to a friend

Previous review
Feb 8, 2017

NO customer service

Their customer service is non-existent.

The payment processor is in the UK, and test debit amounts are processed as part of the registration. If using a debit card, it will be BLOCKED by the bank, and you will lose your debit card, hands down. Then you will have to deal with the bank to get your debit card back; then you will NOT be able to add it back to the Coinbase account.

You can send them email after email to "help," and you will receive cut-and-paste answers which bear no resemblance to the original inquiry. I would use ANY other bitcoin vendor (like MultiBit?) but this. Any other, because it can't be any worse.

Log-ins are also a problem, with verification codes not appearing promptly and passwords and logins not being recognized (exactly the same ones were used).

If you use this vendor after my warnings; good luck! That said, the website setup is clear and nice, but they just have no staff for answers (or staff which knows anything). Very frustrating.

(

read more

read less

...)

---

A total scam

By Barry S.

,

Boston, MA

,

Dec 28, 2018
Verified Reviewer

When I originally set up an account, I was never informed that I would have to jump through hoops just to withdraw my money. Also, they never informed me that I need to give them my bank ID and password. No way! Here's a copy of the email they sent me during my 6 months of trying to get my money. Their response:

It seems you are not able to access your account, because you are not receiving the 2FA verification code, since you have an old phone number under your account. Therefore, in order to be able to access your account and withdraw your balance, you must update the phone number to access your account through the account recovery process.

Here are the steps to follow:

1. Login normally to your Coinbase account with your username and password

2. Once you have logged in successfully with your login credentials, click on the link "Code not working?"

3. If you do not receive this 2-step prompt when logging in, try clearing your browser cache and/or following the above steps in your browser's "private" or "Incognito" mode.

4. Click on "I no longer own the phone number ending in +1 xxx xxx 1234" (as an example)

5. You will be prompted to start an Account Recovery process for your security codes.

Please note that, while the pictures of the front and back of your ID can be uploaded from files, the photo of your face will need to be taken live by webcam. This process must be completed through the website and cannot be completed using the mobile app.

This process may take 48-72 hours to complete. This process will only work if you are using SMS for your security codes - not an app. You will receive a confirmation that the process has been completed. Then you will start receiving your codes on your new phone. If you do not receive your codes on your new phone, or have any issues, please let us know.

Bottom Line: No, I would not recommend this to a friend

---