Cover Insurance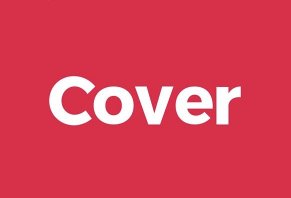 Cover claims to offer a simplified way to get insurance quotes and plans through its easy-to-use app and insurance agents who correspond with you by text to finalize your applications.
Cover Insurance Review: A Complete Overview
What Is Cover Insurance?
Cover is a mobile-focused insurance broker that works with more than 30 insurers to find quotes for auto, home and renter's insurance, as well as options for business-related insurance.
The site is similar to other sites where you can provide personal information and details about your car or home in order to obtain multiple quotes from insurance carriers. What makes it different, though, is they've chosen to offer help through text messages in lieu of emails and phone calls.
Cover was founded in 2016 by a team of four people: Anand Dhillon, Ben Aneesh, Karn Saroya and Natalie Gray. All four have tech experience and all four worked together at a fashion startup called Sytlekick before launching Cover.
In addition to personal lines of insurance (auto, home, renter's), Cover provides various types of coverages for businesses as well as warranties on items that businesses sell online.
These commercial lines of insurance are something you have to talk with Cover about, as you can't get quotes through their app or website.
In our review of Cover, we're going to talk to you about how you use the company to get a quote, what kind of insurance they offer, important points in the fine print and how the company compares to others like it.
How to Get a Car Insurance Quote with Cover
You can receive a quote for car, home or renter's insurance via Cover's Android and iOS apps. Also, you can get an auto insurance quote via Cover's website.
When you ask for a quote for auto insurance, Cover requires you to enter your phone number. Then, they ask you a series of questions about the type of car you have, your age and address, your driver's license number (optional) and questions about your education and employment.
Once they have all this information, they'll as you if you want quotes for Basic, Better or Best insurance policies. The difference between the three is in the coverages you get.
For example, you can choose to forego coverage that protects you if an uninsured motorist hits you. Your rate will go down without this additional coverage.
We went through the quote application and received a quote for their "Best" policy level. At the same time, we did a quote request directly from the GEICO website to compare the two processes. Keep in mind that Cover is a broker who gets you quotes from multiple insurance carriers whereas GEICO is an insurance carrier. (Note: Cover offers their own car insurance policies in Texas.)
The quote Cover gave me was $293 per month for six months, a rate that's nearly identical to the insurance rate I currently pay.
Geico's rate was about half that but only because they provided a quote for a policy that was equivalent to a "Basic" or "Better" quote from Cover.
Our Cover quote experience was a good one and very similar to the questions GEICO asked us. Both sites asked us for sensitive information—Cover wanted our driver's license number and GEICO wanted our social security number—but don't require you provide the information to complete the quote.
Pro tip: Rideshare drivers can get policies through Cover.
How to Get a Homeowner's Insurance Quote with Cover
Cover highlights auto insurance on their website but they provide multiple types of personal insurance: auto, home, and renter's.
Renter's insurance is the least complex of these three insurances, whereas homeowner's insurance is the most complex.
I asked for a homeowner's insurance quote from Cover because I wanted to see how extensive the process was. To my delight, it was a quick process because the app already had our information from our car insurance quote.
I provided my address and Cover calculated my quote. However, Cover didn't provide me with a quote. Rather, they said a Cover advisor would text me with a few more questions.
I received the text within minutes. Sam, the advisor, asked me for the replacement cost of my house and said he would connect me with an insurance advisor. I asked Sam how to calculate the replacement cost and I also asked him if he was licensed to sell insurance in my state.
I waited 15 minutes for a response but heard nothing. After around 35 minutes, an insurance advisor named Morgan texted me and asked for more information about my house. He or she was licensed to sell insurance in Florida.
To get a homeowner's insurance quote, the advisor asked me to send a copy of my homeowner's insurance policy to her to see if she could match it to a policy that Cover's carriers offer. So, while the cover site made the process seem easy and quick, it's actually more labor-intensive than that, especially if you're looking for homeowner's insurance.
The correspondence between me and the advisor was intermittent and not as fluid as I expected, something that could be frustrating if you need to process your application quickly. Also, there is no customer service number you can call for help; you're dependent on the agent texting you.
The fact that Cover provides a simple platform for getting a homeowner's insurance quote is a nice feature. And, had their text response been quicker, the ability to correspond over text to finalize the application would've been a great benefit. However, that was not the case in my experience.
The Insurance Carriers Cover Uses for Home and Auto
Cover uses Traveler's, Stillwater, Dairyland, MetLife, Safeco and Progressive for its auto policies, and University and Swyfft for its homeowner's policies, according to the advisor we texted with.
You have limited choices for auto quotes and only two choices for homeowner's insurance.
Though the choices are limited, the companies have a good reputation with A.M. Best, a rating agency that says each company has the financial stability to pay out your future claims and that there isn't much worry they'll fold before you get to make a claim.
What to Do When You Need to Make a Claim
When we talk about "making a claim," what we mean is situations in which you get in an auto accident or a tree falls on your house and you have to contact your insurance company to get paid for repairs to your car or home.
If you need to file a claim with your insurance company, you'll contact them directly instead of going through Cover. Basically, Cover finds you a policy then hands you off to the insurance company.
This, as you'll find out in the next section, is the biggest drawback of using Cover and services like it.
Getting Insurance Through a Website Versus Through a Local Insurance Broker
As we mentioned earlier, Cover is an insurance broker. They act as a middleman, taking your information and running it through more than 30 insurance partners to get you the best quote. For those who are limited on time, this can be a convenient way to get a quote.
However, we often get caught up in how quickly a company can sign us on as a customer on the front end of our relationship with them. When it comes to insurance, it's the service you get later in the relationship when you file a claim that counts.
And this, says John Middleton, associate agency owner at Brightway Insurance Orange Park (FL), is the big drawback of online brokers.
If, say, a hurricane or tornado comes through and damages your home, you'll have to call the company's customer service line; you don't get to talk face-to-face with an agent.
Human insurance brokers do the same thing a website will do, but they remain your point of contact through the life of your policy, whereas Cover moves on after you have your policy.
"My customers are my friends. They mean something to me. I don't sell you plans like an app or website does; I'm invested in my customers. And this is the human side of being an insurance broker—we're counselors," he said.
"When customers call their insurance agent after a hurricane and they say there are limbs down and they can't get to their house, we're there to help out. We're all human and during events like this we all help each other out."
As an example, Middleton said when Hurricane Matthew rolled through Jacksonville, he was in his clients' yards the next day helping them pick up limbs and debris.
Furthermore, he said, your insurance broker will act as a go-between when you run into problems with your insurance carrier.
He went on to point out that access to an expert is another advantage of having a real person as your insurance. When you have questions about your policy, you can speak with someone on the phone as opposed to emailing or texting an agent.
Also, human insurance brokers can work their connections with insurance companies to get you a policy tailored to your specific situation and they can do so by having a 10-minute phone call.
Middleton said that rates for a policy you get through your broker may be a little higher than what you'd get through a website like Cover but that the level of service and interaction you get makes up for any higher premiums you'd pay.
"I think we've advanced technologically to a point where it's very easy to do things online. And yes, you may save money, but what I tell my clients is the amount of money you save versus the ability to contact your agent is invaluable," he said.
Based on our interview with Middleton and our experience with Cover's advisors, we believe the benefit of having a broker with whom you can correspond and who will fight on your behalf is a significant one.
If you're the kind of person who likes talking with a human face-to-face or over the phone and you want a real person there to help you out with a claim, local insurance brokers offer a distinct advantage.
Cover Insurance App Customer Reviews
Cover's app gets excellent ratings from Apple and Android users. It has a 4.7-star average from more than 3,400 reviews in the iTunes store and 4.4 stars from more than 1,200 reviews in the Google Play store.
Most of the reviews were positive, with many people saying they enjoyed Cover's customer service and that they saved money using the site.
The Bottom Line: Pros and Cons of Cover Insurance
Based on our research of this company, we believe its greatest strength is that you can get a quote and a policy through the convenience of your phone. For those that don't like talking on the phone, finalizing your policy through an app or texting is an ideal situation.
Also, we like that you get to work directly with a Cover agent to finalize your coverage rather than being bombarded with calls from multiple insurance agencies asking for your business.
Beyond these, we don't see many advantages to using Cover in lieu of other comparison sites or a human insurance broker. At the time of publishing, they shopped quotes between six auto insurers and two home insurers, one of which only does business in Florida.
Similar sites like Insurify and TheZebra have dozens of carriers, which means there's more of an opportunity for you to get a lower rate.
Now, because Cover is relatively new compared to Insurify, Compare.com, and other sites, there's a good chance that the company's list of insurance carriers will grow over time. So, while this is a disadvantage at the moment, it may not be one a year or two down the road.
Finally, Cover being an online broker means you miss out on having an advocate work on your behalf if you need to make a claim or you have questions about your insurance policy. This is one of the advantages that a human insurance broker provides.
We believe all these observations point to the fact that Cover is a great choice for someone who prefers doing business online. Keep in mind, though, that you won't have a broker acting as an advocate on your behalf with the insurance company. You'll need to be clear on what your policies coverages and limits are, as well as any changes to your policy the insurer makes.
Bad practices - poor customer service.

By John S.

,

California

,

Mar 12, 2020
Verified Reviewer

Cover are dishonest cheaters; I was promised a gift card, I submitted all records from my insurance (AAA) and even though their rates were higher (they're brokers), they did not pay me anything and don't respond to calls or emails. They offer a "$50 gift card guarantee" as a way to get free leads - let's all file complaints with BBB and leave reviews of our experience with these corrupt insurance brokers.

Bottom Line: No, I would not recommend this to a friend

---

Horrible customer service

I've been with Cover for a few months now and was happy up until this point...I asked for my payment due date to be changed which is a common thing with insurance. I was told no. So I went to their Facebook page and wrote a review in the best way that I could in the form of a comment on one of their posts because they do not offer the option to review their insurance company. I was responded to and told they were working on it and someone would get back to me...Somebody did get back to me and basically told me no, I could not change my payment due date. I was only asking for a week later than my actual due date and I also was willing to pay the difference between my actual due date and the new due date so that it would catch me up and not make a difference in my policy. But this was unacceptable for them and their response was no. Horrible customer service.

Bottom Line: No, I would not recommend this to a friend

---

Advertisement

---