Credit Solution Program
This company has claimed this profile, is getting alerted on any new customer reviews entering this page, and may engage in dialogue with its customers to address their matters.

Companies cannot pay money or provide goods in order to remove or alter customer reviews.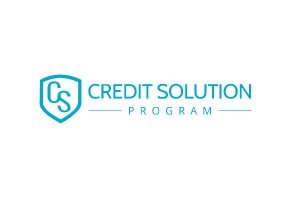 Summary
The Credit Solution Program is a credit repair course that helps you understand the importance of your credit score, what can cause it to fluctuate, how to keep it as high as possible, and more.
Credit Solution Program Review: Is It Worth It?
The Credit Solution Program is a credit repair course that claims to give you an "action plan" for improving—and maintaining—your credit rating.
According to the company's website, the difference between "good" and "great" credit can cost you hundreds or thousands of dollars over the course of your lifetime, and they want to help you take control of your financial future.
They claim their course is so good that those who followed it through to the end increase their score by an average of 116 points over 7.5 months.
How the Credit Solution Program Works
According to the Credit Solution Program Website, their primary goal is to provide you with solid information and actionable advice about credit, debt, and personal finance-related topics, using informational and engaging books and other training products.
The company claims that a great credit score can help you get great car and home loan rates, as well as fast credit card approvals. As such, there are three different options to help get you started.
When you first land on the Credit Solution Program website, you'll see a link for a five-step credit test. If you decide to answer these few questions, you'll then be sent an email that includes your Financial Health Score.
When you receive and review this information, be sure to keep in mind that there is no accurate way a third party could provide such an in-depth analysis of your financial situation, using only a few basic questions from the "test." So, take this information with a grain of salt.
The test concludes with a video from the company's founder, Mike Roberts, who talks about his credit journey and why credit scores are important.
At this point, you have no obligation to buy the Credit Solution Program. However, if the information you received convinces you need to try the program, the company says it will result in the following:
You'll understand the importance of your credit, and how it can impact almost every part of your life.
You'll recognize the factors that can increase or decrease your score.
You'll have learned how to understand and classify each portion of your credit report.
You'll know how to create an action plan to regain control over your finances.
You'll implement a strategy to keep your credit score high.
The Credit Solution Program Pricing and Refund Policy
This company offers a Digital and Physical Edition package for $97. This package includes the following:
Self-guided credit course
Success journal
Access to the program's user community
Digital version
Physical version
The Credit Improvement Solution program comes with a 90-day, 100% satisfaction guarantee.
If you're dissatisfied for any reason, simply email customer service at support@thecreditsolutionprogram.com to begin the process. If you run into any problems, their FAQ is fairly detailed.
The company may require you to send your physical book back to their warehouse. If they request this, the book needs to be in like-new condition.
Credit Solution Program Pros and Cons
This credit repair program provides some clear advantages. First, it gives you a systematized, all-in-one solution for learning about your credit scores and how to make them better.
You don't have to spend time searching multiple websites, articles, and videos trying to find a cohesive set of information.
Plus, the site has a money-back guarantee backing their system.
The downside to the program is that, if you have the time to do your own research, you could easily find their information in other places.
Furthermore, Credit Solutions Program is information-based. This means that you are buying something that requires your initiative. If you don't take their advice, their program is worthless.
So, if you're the kind of person who doesn't have a track record of being actionable about financial advice, spending $97 isn't the best choice considering you could get the information for free with a little work.
Customer Reviews
Posted on May 7, 2020
Garbage
You can get this info for free by watching VIP Financial, Meet Kevin and several others on YouTube. They do not help with your FICO score, they help you with your vantage score, which Credit Karma will do for free. Your FICO scores are all that matter, the vantage score is an okay indicator but not anywhere near what the real score is when you get cards, car or mortgage. They do have very responsive and quick customer service and have no problem refunding your money. Also, do not, I repeat, do not use IdentityIQ (the site they recommend) to get your scores - they only provide vantage scores which you can get for free, and your credit reports you can get for free at creditreport.com for free which is exactly what IdentityIQ provides...and not for a $1 when you call to cancel, which you will get a non-speaker, they charge you an addition $4.95 to cancel, which I just did a chargeback for all of it since they were not honest on their website about it only being a $1. I would only recommend to people who have bad credit 600 or less.
Bottom Line: No, I would not recommend this to a friend
Company Response from Credit Solution Program
May 8, 2020
Hi Joseph, first of all, thanks for recognizing our great customer service and the fact that you were issued a prompt refund as soon as you let us know you were unsatisfied. Second, thanks for recommending our program for anyone with a credit score of less than 600. I'm not sure how you decided on a 1-star rating, considering both of these things.
You seem to be confused about our program and about credit scores in general. Our program does not "help you with your vantage score", and this statement doesn't even make sense. Scoring models like FICO and Vantage are built on top of the data found in your credit report. They differ only slightly in how they interpret and score that data. Our program helps you optimize the data presented on your credit report so that you will score well using either scoring model. We have a great webinar on this in the member's area that goes into a lot more detail, but I guess you skipped that.
Next you have (perhaps unintentionally) made a false statement about IdentityIQ. They do not charge a $4.95 fee to cancel. If you were, in fact, charged an additional fee it's because you agreed to sign up for an alternative offering that they presented to you. It's very easy to cancel the $1 trial and no additional cancel fee is required which is consistent with what is advertised on their website - I have confirmed this myself as a customer.
Finally, I'm a little confused about why you signed up for our program to begin with? You indicated in your support email that you already have a credit score in the excellent range. Since that is the goal of our program and you didn't need that help, it's not surprising that you were unhappy with your purchase.
Posted on Sep 15, 2019
Excellent source for how credit works
This should be a class in High School or College. They explain all the how's and whys of the credit game. While much of this information is online, they explain it all in one place. If you want to have a better FICO score, and understand how you are ranked, buy this course. You will save many times the cost by knowing all the rules.
Bottom Line: Yes, I would recommend this to a friend
Posted on Aug 31, 2019
Good program
Mike has a great program! I have super bad credit! What the program has done is to remind me how I can do better. The tips Mike gives are good as well. I have a long way to go but I will get there. Thank you!
Bottom Line: Yes, I would recommend this to a friend
Posted on Aug 20, 2019
Informative and valuable
Compared to the price I had been paying for debt consolidation, and other competitive credit repair companies, I, although just starting out, am very impressed with the step by step method, the realistic expectations and the deep knowledge of the inner workings of the credit reporting and scoring firms.
Bottom Line: Yes, I would recommend this to a friend
Posted on Jul 31, 2019
Mike's email updates worked well for me
Had a decent bureau rating. Nothing to write home about, however. Low 700's. Followed Mike's advice and cleaned up some stuff that didn't belong. Within 5-6 months, I was pulling an 805 and 801 on Equifax and TransUnion, respectfully.
One day I noticed I had dropped to 798 and 794. Our mortgage, which had been paid off 10 years ago, was dropped off the bureau reports. Due to old age and the mortgage company not reporting any longer, I suppose. Understandable.
So, I have several credit cards with zero balances. Both, at my online request, raised the limit on both cards...without me suffering any Hard Pull point assessments on my credit report. (Pays to keep your balances at zero. And if you charge, pay it off the following month.)
Anyway, since I have higher creditworthiness, it will be interesting to see the impact these two increases have on my next report in 5 days.
Mike's system worked for me. Only downside? I'm being inundated with credit offers in the mail, online, you name it. Not just your average run of the mill notices. I'm talking about additional offers from the Big Boy/Big Girl card issuers. But it's a nice problem to have. Sure beats collection notices and phone calls. LOL.
Bottom Line: Yes, I would recommend this to a friend
Posted on Jul 30, 2019
Great credit education
I have used Credit Solutions since 2015. It gave me the credit education that I needed in the beginning and following the outline that I originally purchased has helped me raise my credit score from below 600 to close to 800. It is not a magical program. It takes work and time. Following the procedures has helped so much. Thank you for your help!
Bottom Line: Yes, I would recommend this to a friend
Posted on May 23, 2019
Best credit repair program A+++++.
I have tried. Many different credit repair programs and advice over the past 30+ years and I can tell you this one rocks! Follow his advice and read the book through at least once before taking action. Okay, I didn't. I sent in an unscheduled payment to my 1 credit card.
Anywho, in the past 3 months, my credit score has gone from poor to fair and is only 27 points from "good." I also just was approved for my 2nd credit card, based on my credit record, no deposit required. I'll not use it for many months to keep my credit to debt ratio down, which will boost my score big time, while continuing to pay down my first CC.
I would not know how to do all of these things in this order without working the program. There's more to learn on my way to 800+. Thanks Mike!
Bottom Line: Yes, I would recommend this to a friend
Posted on Apr 27, 2019
I can't say enough good things about Mike Roberts and the Credit Solution Program.
After receiving the information from Mike, it took me a while to get started. I sent 9 letters out and of course, they all came back as valid debts. I even received two subpoena's to appear in "collections court." Using Mike's info I went through the 92 pages, yes, 92 pages of documents looking for gaps in the chain of custody, missing documents, etc...Let me tell you, these collection agencies rely solely on intimidation. NOTHING in any of those documents said I was the owner of the debts. A lot of "forth with's", "hence forth's" and "I'm authorized to's." When my days in court came, one collector never showed up. DISMISSED! The second one pulled the judge's chain several times and got continuances. No showed once, lied about having a settlement from the court. They were sanctioned 3 times by the court. Her honor was not happy. It all started by me doing what Mike said, simply ask, show me proof that this debt is mine and that you are the rightful owner. My credit score was low 500's when I started. It is now 647 and I have 3 box store credit cards, several credit-builder credit cards, and 3 major credit cards. I'm in the process of having the last few negative items removed from my credit and I'm pretty sure my score will skyrocket over 720. I can't say enough good things about Mike Roberts and the Credit Solution Program.
Bottom Line: Yes, I would recommend this to a friend
Posted on Mar 21, 2019
I would definitely recommend this company to plenty!
Basically, it's all up to you!
This company gives you the tools to apply and succeed. The information that I gained, I've never knew existed (Business Credit, you actually need that? Lol). Seriously, you will not find any other results like The Credit Solution Program.
Bottom Line: Yes, I would recommend this to a friend
Posted on Feb 28, 2019
Very informative
Credit Solution always has useful information. Especially the article on the order of paying your debt. I had it all wrong like many others, I'm sure. Keep delivering great information. Thank you so much.
Bottom Line: Yes, I would recommend this to a friend
Posted on Feb 27, 2019
Great product!
I paid $47 for the Credit Solution Program and received all the promised eBooks online in my account. I learned valuable information concerning personal and business credit (didn't even know there was such thing as business credit).
My only issue was not being able to reach someone to answer a few questions for me and I ended up asking for a refund, and I received my refund with no issue.
As a whole, this program enlightened me about credit in general, and ALL the material was very helpful, in addition, I had never heard of the information provided somewhere else. I am thankful.
Bottom Line: Yes, I would recommend this to a friend
Our Promise to You
In order to safeguard you and ensure helpfulness and relevance, our compliance team manually assess every customer review before it goes live.
We have a zero-tolerance policy for fake reviews, and companies cannot control or alter any reviews at any time.