Dayuse.com Reviews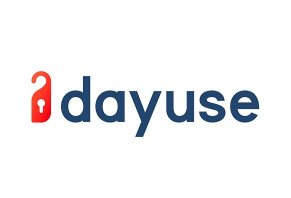 Summary
With a network of more than 4,000 properties in 20+ countries, along with 400,000+ customers to date, Dayuse.com claims to help you find the right microstay option at the lowest price.
About Dayuse.com
By negotiating exclusive prices with each of their partners, Dayuse.com promises to help customers enjoy all the amenities offered by high-end hotels for the day (spa, swimming pool, fitness room, etc.), but at up to 75% off the cost of an overnight stay.
In addition, the website advertises that you can book without a credit card, pay directly at the hotel, and even cancel up to the last minute.
Since opening their doors in 2010, Dayuse.com tells us they've built a network of hotel partners that includes 4,000+ properties across 20 countries, and have helped more than 400,000 customers book a room.
But, whether you're looking to relax and take a 'daycation' or get some much-needed work done, do these numbers necessarily mean that Dayuse.com is a solid option? Here, we'll explore the company's core aspects and help you make a more empowered decision.
How Does the Dayuse.com App & Website Work?
To begin booking a room on the Dayuse.com website, you'll enter a destination and a date on the homepage, and then click the See Hotels button.
On the next page, you'll be able to view matching results in either list or map format. In the list view, you'll see each hotel's name, an image of the room, day use price, and percent off the cost of a regular overnight stay as negotiated by Dayuse.com, times the room is available (e.g., 9-5), and average customer rating.
Pro tip: Keep in mind that any prices listed do not include all amenities, such as parking, spa services and so forth, as well as additional taxes or surcharges applied by the hotelier.
Comparatively, the map view will show pins for any matching properties. Clicking on one will reveal a window with the information above.
If a listing appeals to you, you'll click on the image and be taken to a page where you can read a description of the hotel and property, view the address, get directions, review any amenities included with the offer, and look at additional images (when applicable).
Like everything you see? You can click the Book button to proceed, after which the Dayuse.com website will display your total. Here, you can also enter your expected arrival time and leave notes for any special requests.
Important: This information is only sent to Dayuse.com, not the hotel (more soon).
Clicking Next will give you the opportunity to book as a guest (requires first/last name, email, phone number), or after signing up for a Dayuse.com account, which they advertise will help you save time when booking future rooms, bookmark your favorite hotels, and see previous bookings.
Finally, Dayuse.com will confirm your mobile number, or send an email confirmation if you prefer. Once confirmed, your hotel room will be booked, and you'll receive a formal reservation number.
Guidelines & Eligibility Criteria
In order to book a hotel room through Dayuse.com, you must be over 21 years old. While they won't verify your age (or that of any others staying with you) via their website, the hotel might once your party arrives.
All rates indicated on the Dayuse website are for a maximum of two people, although the company recommends contacting them if you need a reservation that accommodates more than this. If more than two show up, the hotel may cancel the reservation.
As long as you're not staying overnight, you can cancel your reservation up to the last minute directly through their website, or by calling a Dayuse representative. However, if you simply choose not to show up, the website emphasizes "we will consider the booking as a "No-Show," and you won't be able to book again … without a credit card."
Once completed, you and the hotel will receive a cancellation email.
If necessary, you can also change your reservation date by manually logging in to your account, or by clicking on the link in your confirmation e-mail.
Keep in mind that check-in and check-out times will vary by property, and cannot be changed, so these details could be negatively impacted if you need to make a last-minute change to your reservation.
How Much Does Dayuse.com Cost?
Other than the cost of the room, customers can use Dayuse.com completely free of charge.
In fact, unless they no-showed for a previous booking, customers won't pay for their room until arriving at the hotel. However, some properties might require a credit card number to serve as a guarantee, although no charges will be processed in advance.
Dayuse.com vs. Other Micro Stay Sites & Apps
While the concept might seem novel at first glance, the reality is that there are many different 'micro stay' websites and smartphone apps competing with Dayuse, all of which offer cut-rate prices for daytime hotel use, the ability to book (and often cancel) rooms on demand, website and app accessibility, and free services to customers. Here were some of the most popular:
| | |
| --- | --- |
| Service | Special Features |
| Dayuse.com | Website and app, Can only book extended blocks of time for most properties, Reservations can be made far in advance |
| Recharge | App only, Available only in NYC and San Francisco airport areas, Can book by the minute, Can only book up to 2 weeks in advance, Includes 30 minutes of complimentary time with each booking |
| ByHours.com | Website and app, works with 2,500+ properties around the world (heavy in European countries), Can choose # of hours you'd like to stay, Cancel for free up to 24 hours in advance |
| As You Stay | App only, Worldwide properties, Earn free credits each time you book a reservation |
| RoomForDay | In the US, only works with hotels in NYC and LA, Can also search their website for meeting rooms and activities, Can pay for a few hours or entire day based on needs, Only works with 3-5-star properties |
| DayBreakHotels | Website and app. Properties available for use during the day, evening, and overnight. Can also book spas, restaurants, apartments, and meeting rooms |
| HotelsByDay | Website and app, Worldwide properties available, Some reservations are non-refundable |
The best option for you will mostly come down to the one that lists the type of property you need, in a location you wish, at an affordable rate, and on a date you require.
Outside of this, you'll always want to check consumer advocacy websites like HighYa for customer feedback, since what others report could be a good indication of what you might experience after booking through a specific service.
The Bottom Line
If you're looking for a completely free microstay service that offers website and app functionality, worldwide access to thousands of different properties, the ability to book day-use rooms far in advance, as well as to cancel up to the last minute, Dayuse.com certainly seems to tick a lot of boxes.
Dayuse.com operates with hotels within 8 major cities:
New York
Miami
Los Angeles
San Francisco
Washington
Chicago
Houston
Fort Lauderdale
Finally, keep in mind that some online travel sites could offer equally low rates as Dayuse.com, but for staying the entire night, so make sure you explore all of your options before committing to a reservation. In the end, this could provide you with more time and an even greater value.
Customer Reviews